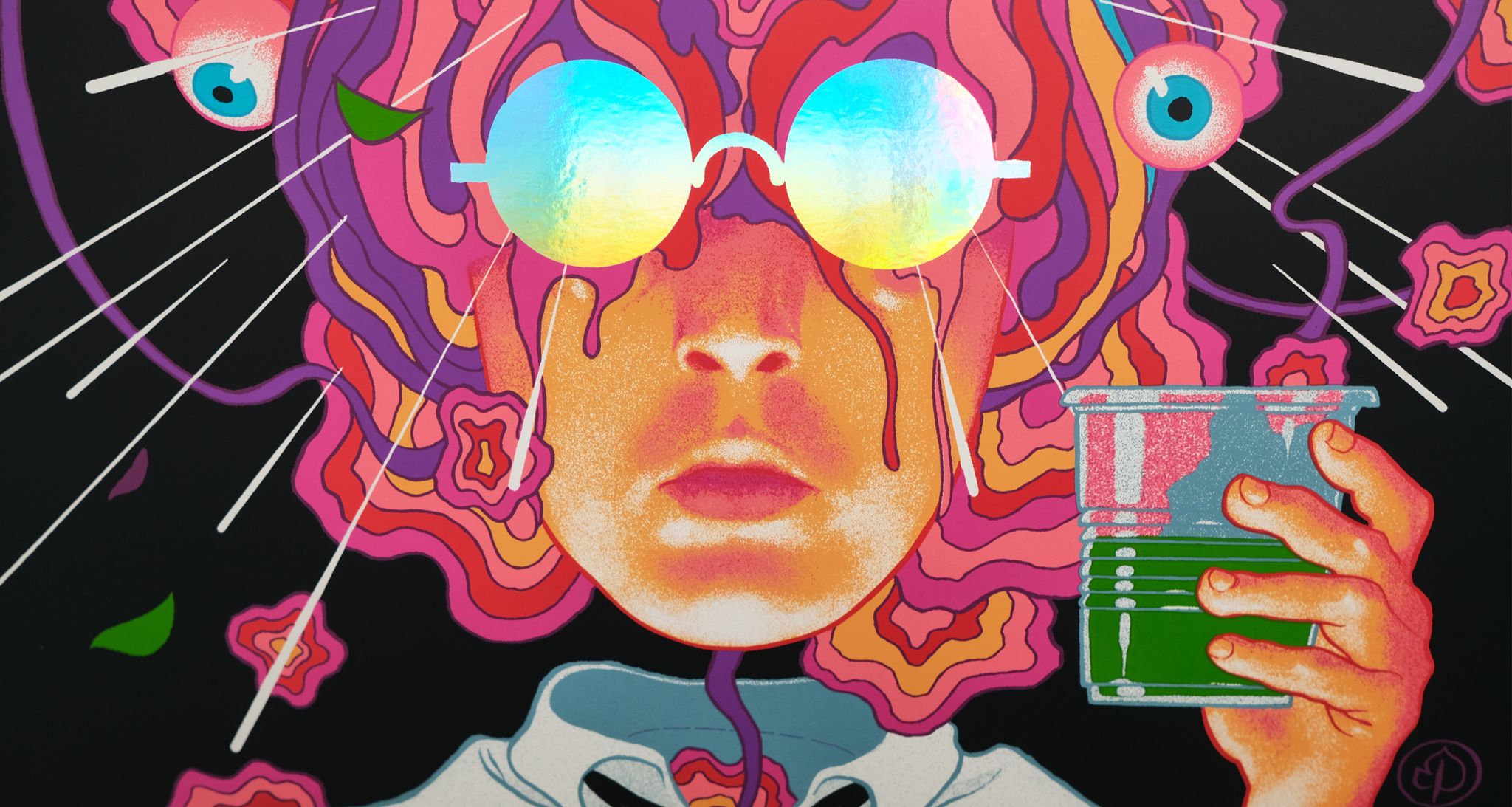 Ayahuasca—screen print by Peter Diamond.
Mesmerising scarcely comes close to describing the effect Peter's artwork has on the eyes. We'd be happy to use that description for any of his works, but for Ayahuasca it is particularly apt. Viewing it is like looking into a hypnotic mirror, which is reflecting back the secret phantasmagoria of the mind. A jolting and surreal experience.

'Ayahuasca' marks the artist's first self-release. Originally drawn for GQ magazine, and now an 11 colour screen print, this new edition is to be launched just after Peter's appearance on the virtual poster convention, AMPjam (Sunday 6th Sept 2pm BST).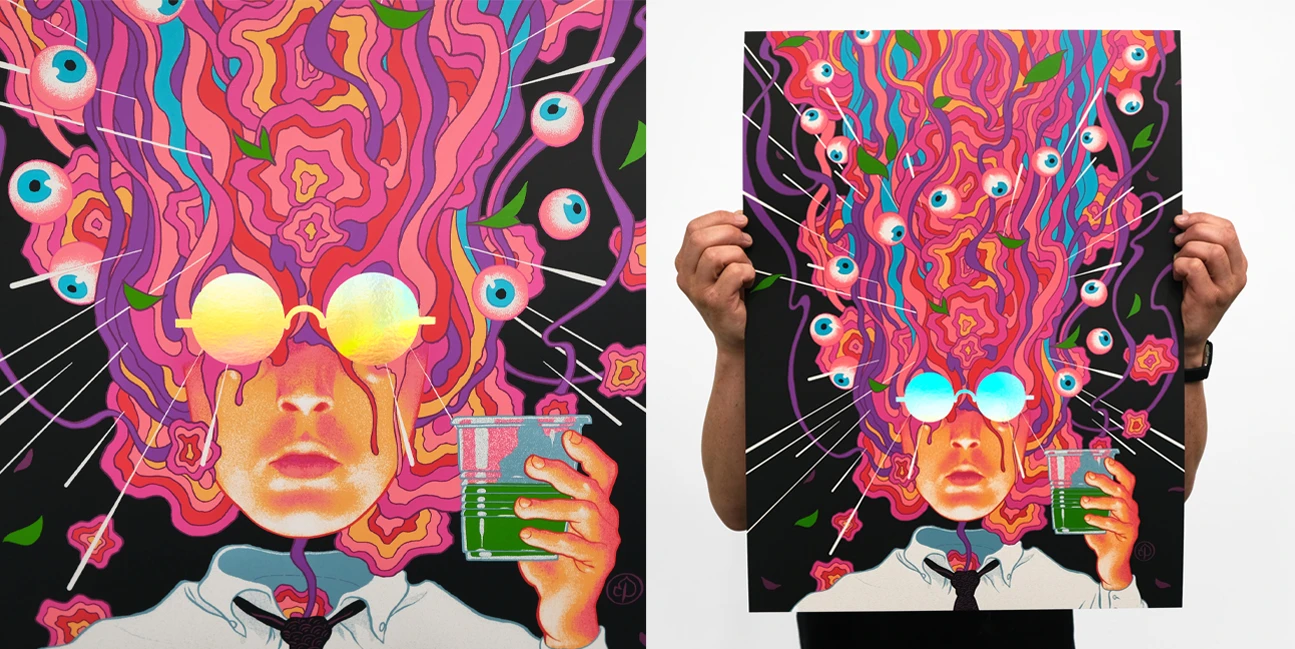 • • •
We've worked with Peter a number of times before, always with a gallery, so this is the first time working on a poster that he's releasing himself. As with previous screen prints, we spent time in the artwork separation process, passing various iterations back-and-forth before the full 11 colours came together. The result is as an intoxicatingly writhing piece of print, layered and heavy and leaping off the paper.

'Ayahusca' was screen printed at the White Duck Editions studio, in an 11 col 18"x24" regular edition of 40 on 300gsm Gmund Bauhaus paper and variant edition of 20 on Mirri Rainbow Holographic foil.

Prints will be available today, directly from the artist's shop. [http://www.peterdiamond.ca/store]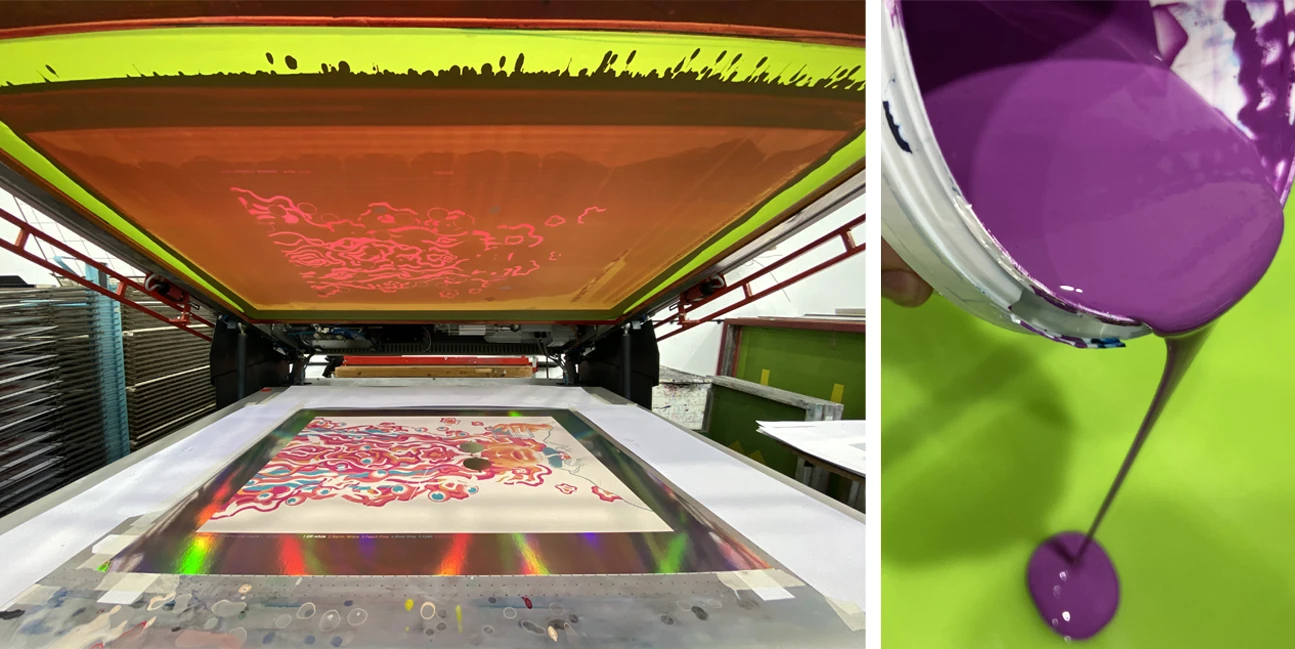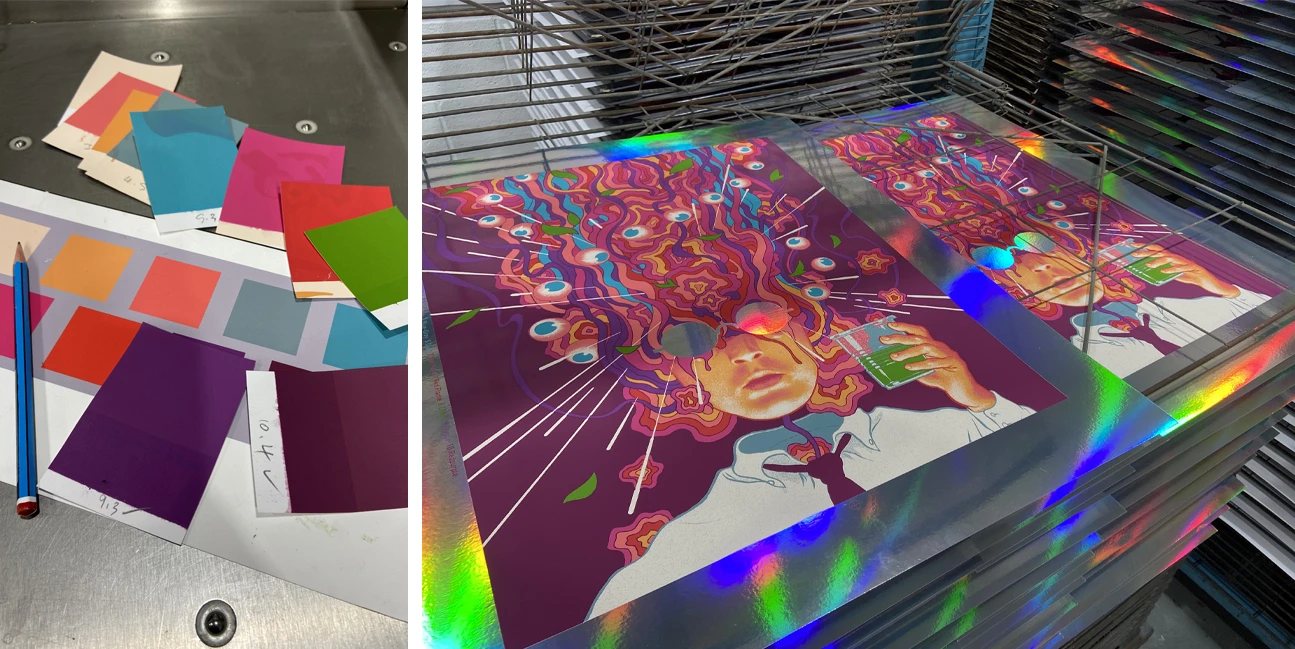 Join the newsletter to receive the latest updates in your inbox.