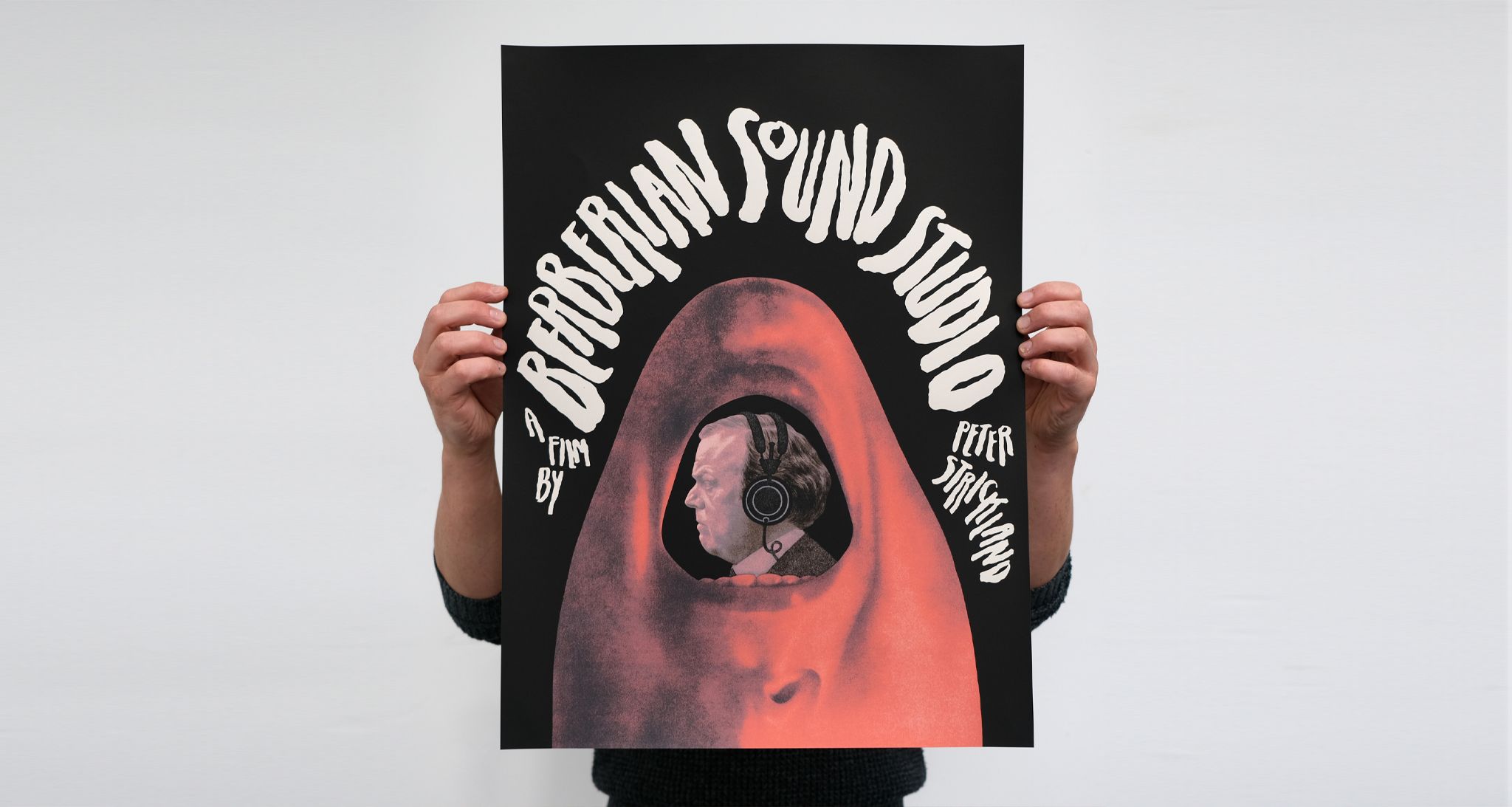 Berberian Sound Studio by Edward Kinsella.

'Berberian Sound Studio' by Edward Kinsella, commissioned and released by Black Dragon Press in the UK & MONDO in the USA.

We first got sight of the Berberian artwork sometime last year, since which time Kinsella's brilliant illustration has gone on to win awards from The Society of Illustrators in New York and at this year's Communication Arts illustration annual. No wonder, of course — it's simply brilliant!

A mesmerising homage to Peter Strickland's film of the same name, Berberian Sound Studio was separated from the flat art and screen printed here at the White Duck Editions studio. We've been looking forward to printing more of Kinsella's excellent work since Andrei Rublev in 2016, and this follow up felt just right.

'Berberian Sound Studio' is an 18"x24" edition of 100, printed in 7 colours onto 270gsm Colorplan Mist paper.

Visit @blackdragonpress & @mondonews full release info.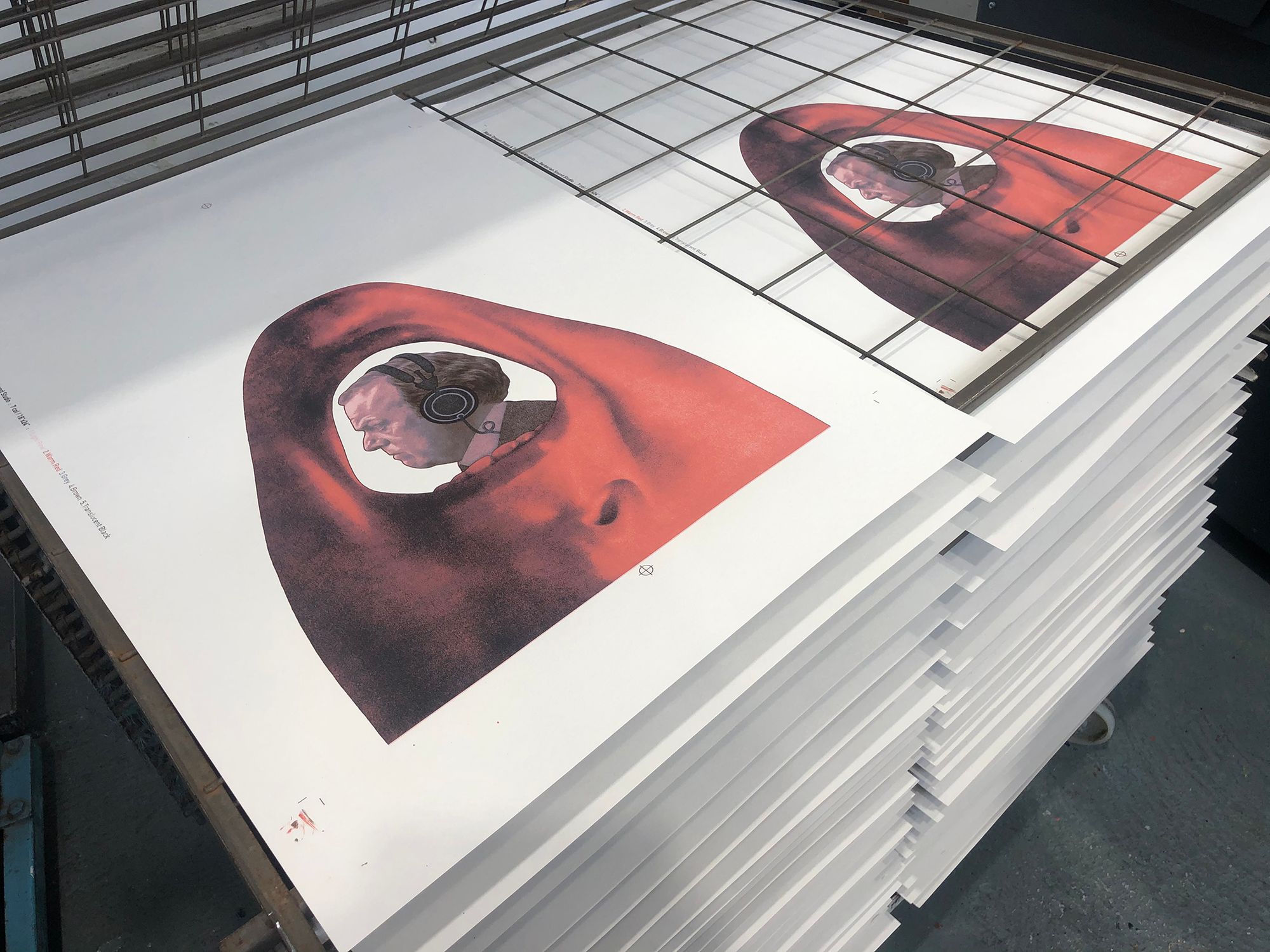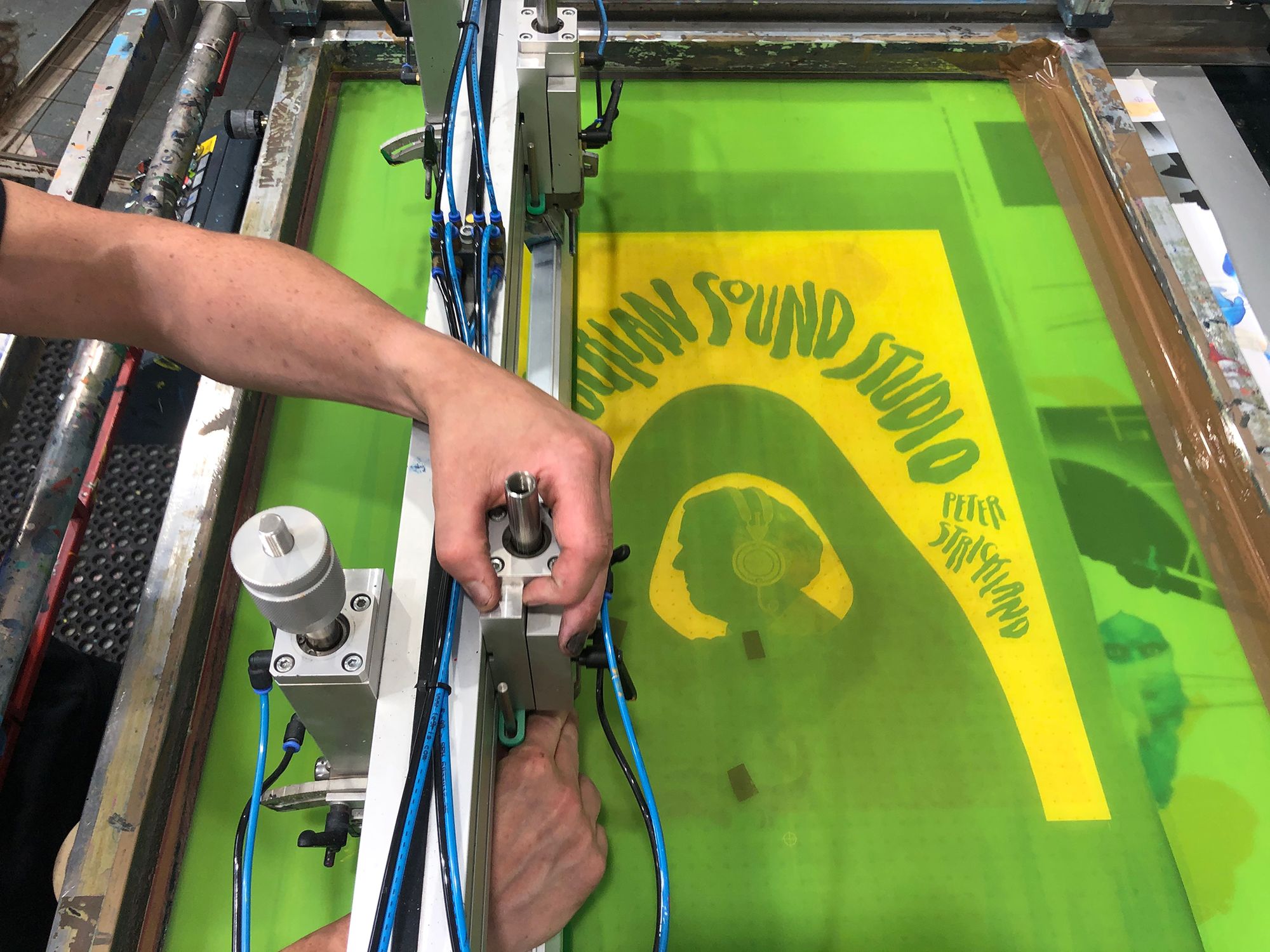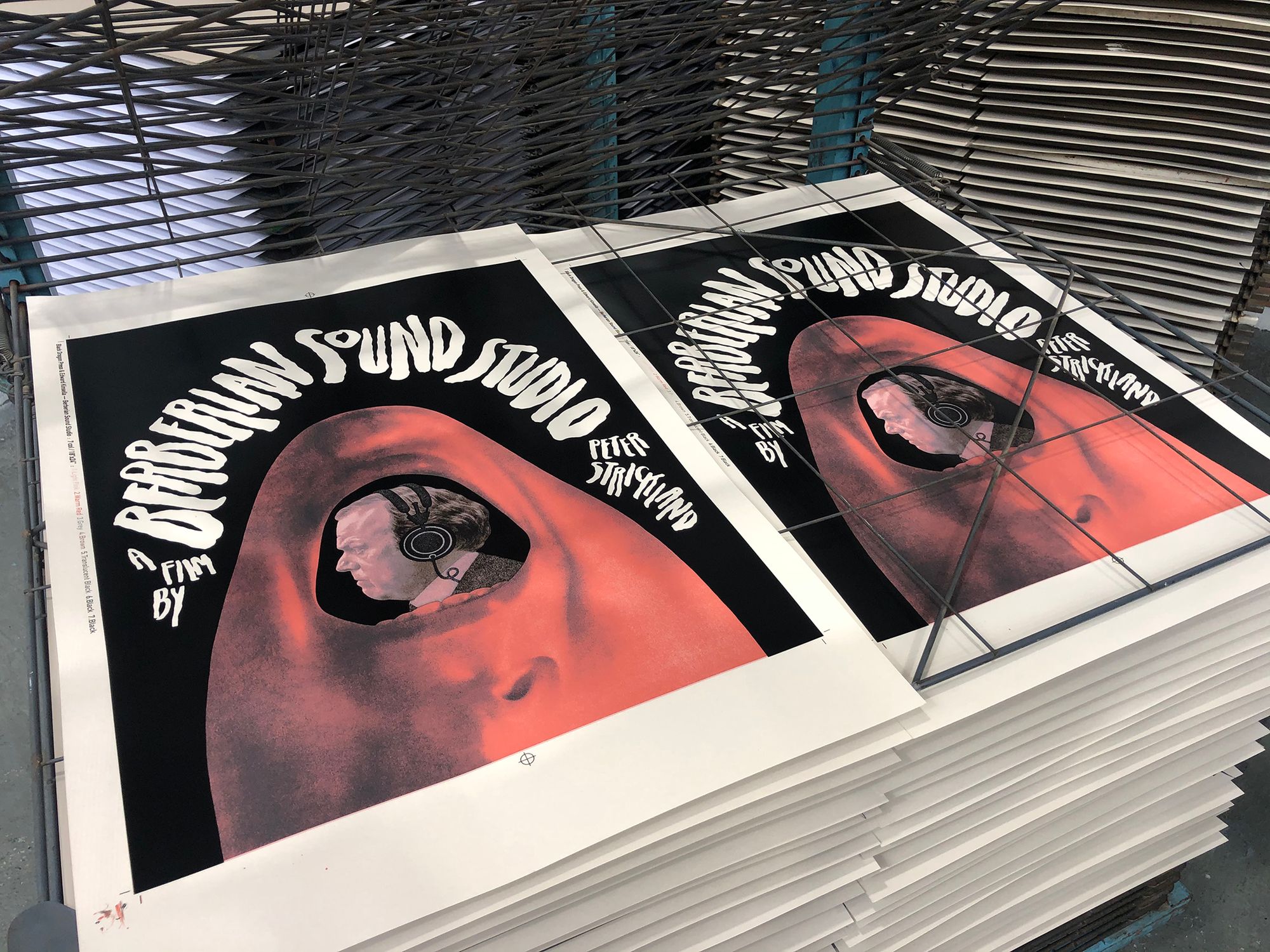 Join the newsletter to receive the latest updates in your inbox.