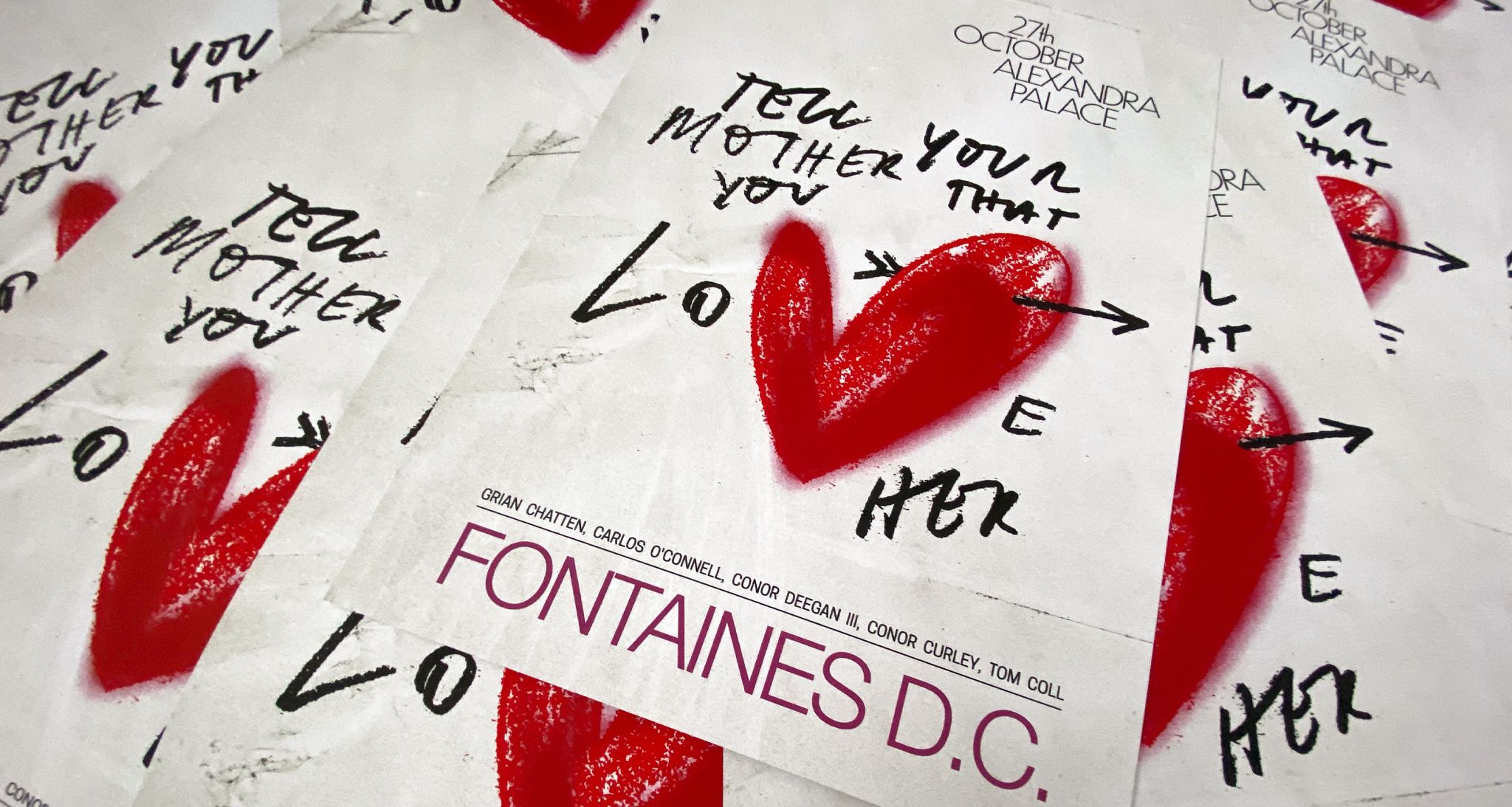 'Tell your mother that you love her': Fontains D.C. gig poster.
In October Fontains D.C. played the iconic Alexandra Palace. Take a look at the printing process behind the official gig poster.
Following the release of their second studio album, 'A Hero's Death', Irish band Fontains D.C. were set to embark on a tour beginning in May 2021 and culminating at Alexandra Palace. Sadly the ongoing Covid situation got in the way of plans and the band made the painful decision to postpone until October.
We're happy to say the tour did finally go ahead, and to accompany the hotly anticipated Ally-Pally show we were asked to screenprint a limited edition gig poster, beautifully designed by Studio Charlie Drinkwater and signed by the band.
Fontains D.C. fans will know that 'Tell your mother that you love her' is a lyric from 'A Hero's Death', the title track of the album. Deployed here in the style of a handwritten love letter, including a heart struck with cupid's arrow, the poster evokes both the punk origins of the band's musical style and their capacity to express the underlying human emotional experience of living in our time.
Playing to a packed Alexandra Palace is a momentous achievement for any band, and, by the sounds of it, Fontains D.C. did the occasion justice.
We congratulate the band on their continued success and look forward to more live performances in the future.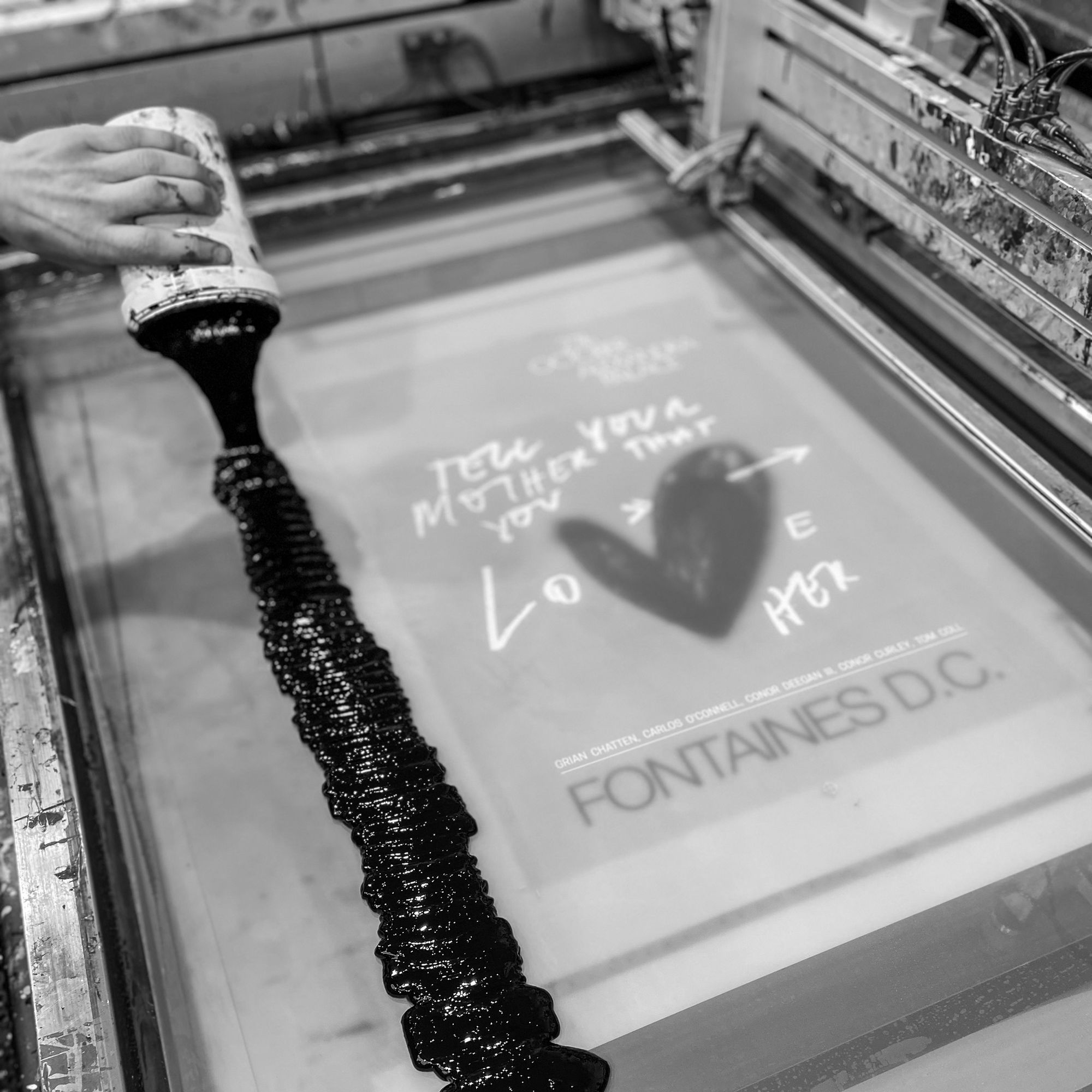 Edition Details:
Poster: Fontains D.C. at Ally Pally 2021
Size: A2
Colours: 5
Paper: 300gsm Gmund Bauhaus
Edition: 200
Printed with love at White Duck Editions
Follow the link to buy a signed copy on the Fontains D.C. web store.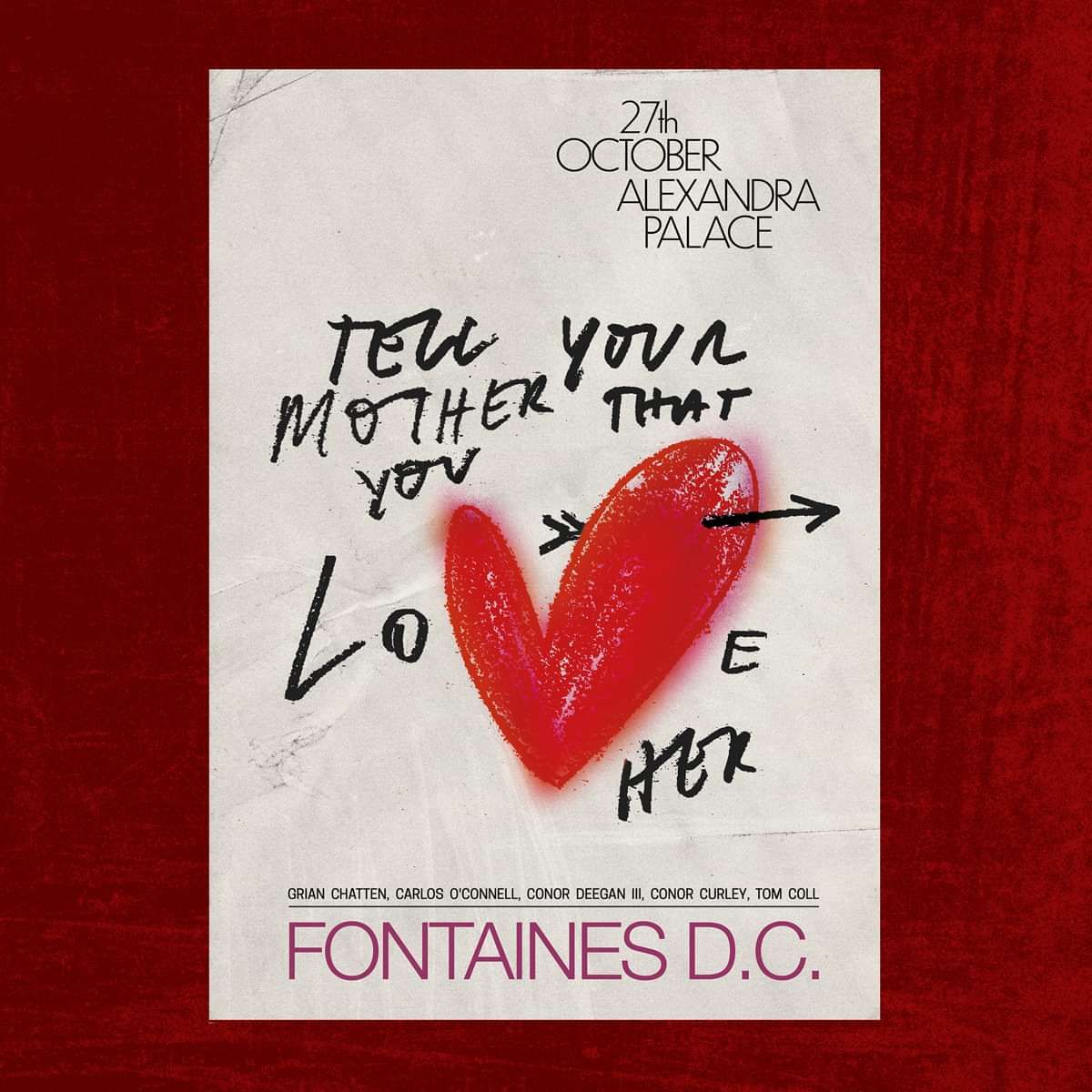 Join the newsletter to receive the latest updates in your inbox.