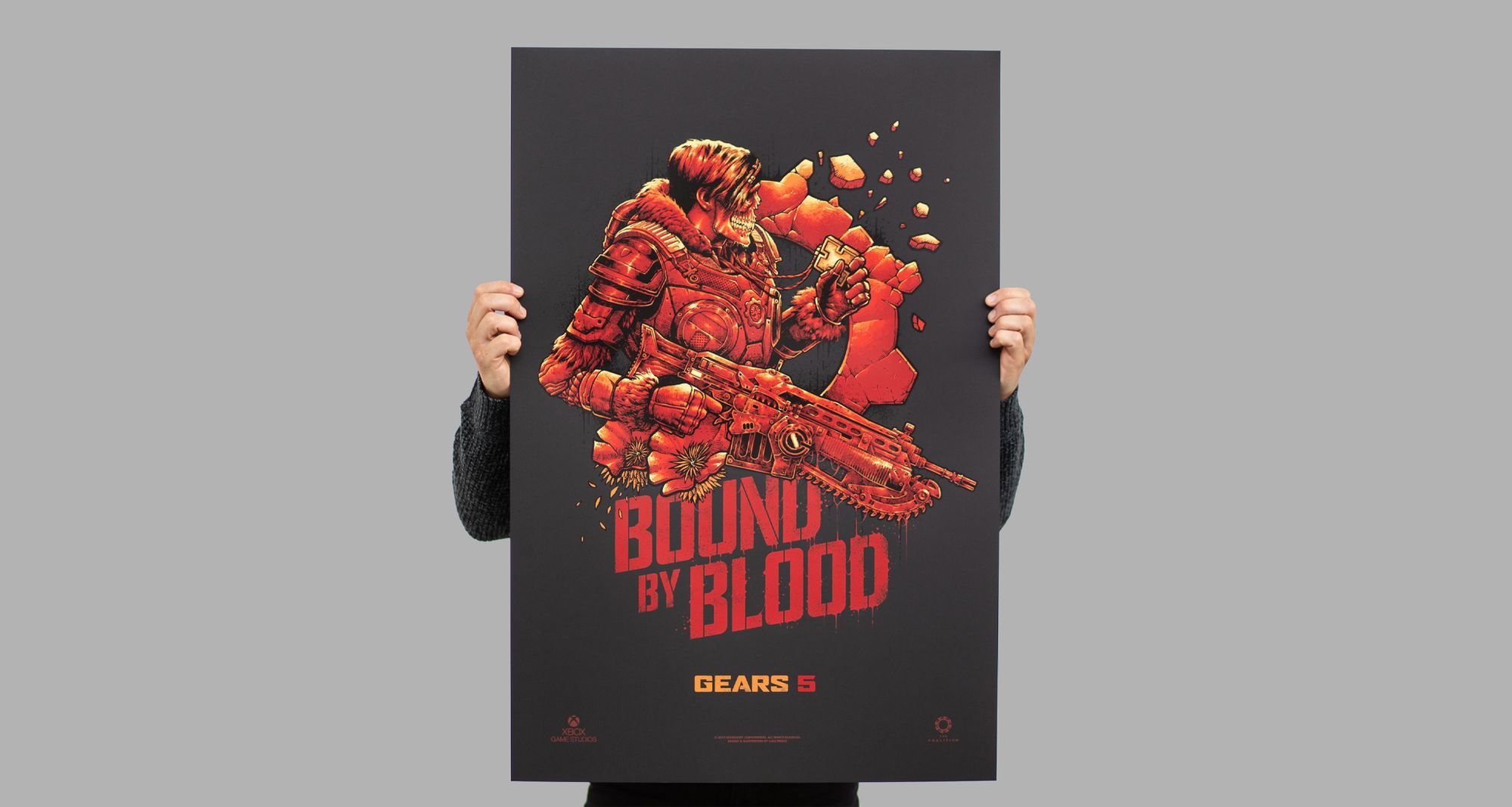 Gears of War 5: Bound by Blood by Luke Preece.
'Gears of War 5: Bound by Blood' by Luke Preece for Xbox UK and the official team behind Gears of War 5.

Luke has been busy creating some tremendous art for the forthcoming release of Gears of War 5. In a couple of days, he will be appearing at the official Gears Ink event in London (Sept 5th) to promote the game and sign a limited number of his new screen prints. We recommend you get down there, for a chance to meet the artist and pick up one of these great prints.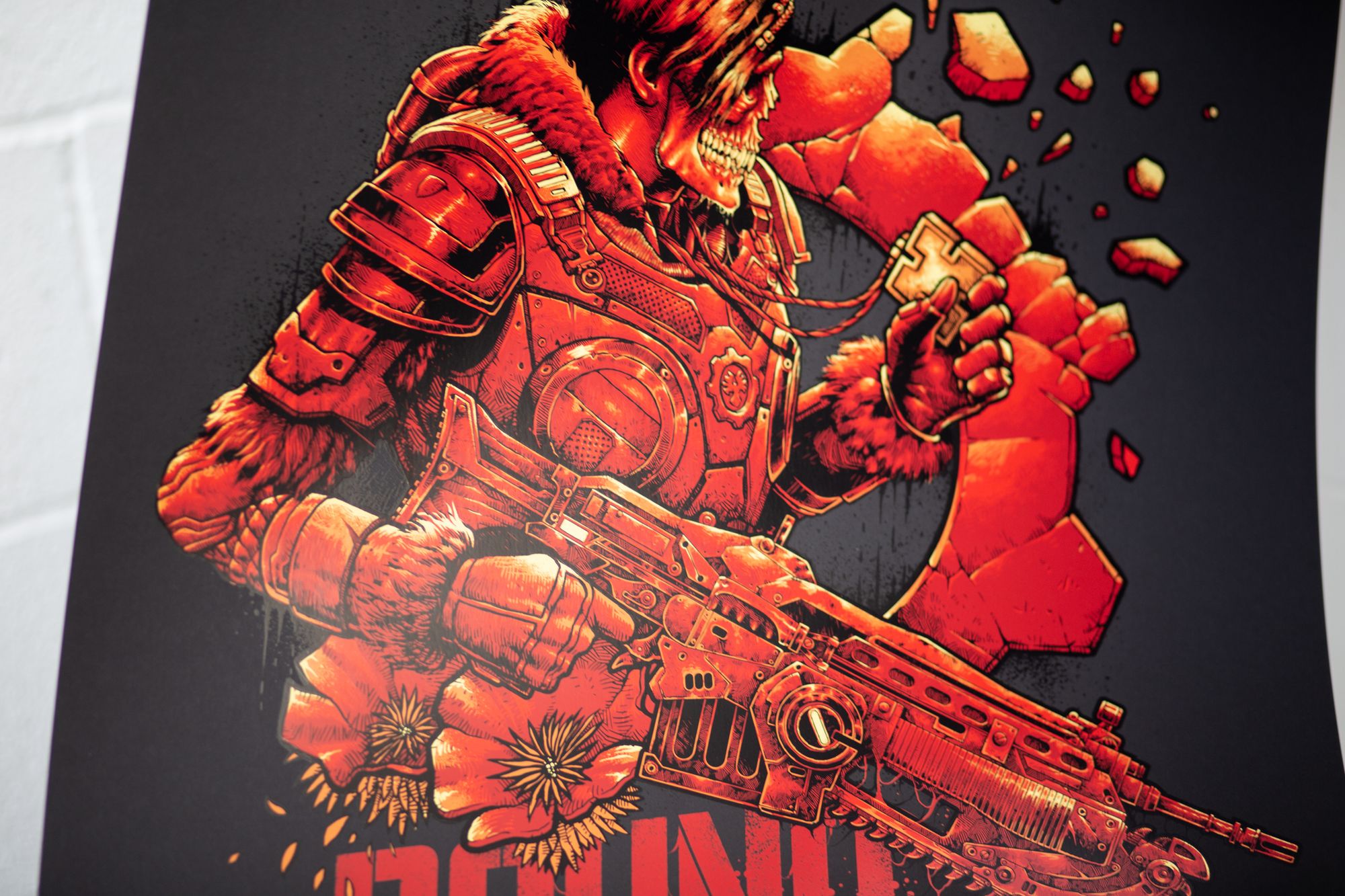 This has been a great project to work on. Luke got in touch a few weeks back with his poster artwork, and we couldn't have been happier to turn it into a screen print edition. The requirements of the artwork made for a great opportunity to print big and bold on black paper!

'Bound by Blood' was screen printed in a 24"x36" edition of 500, in 5 colours with a gloss overlay, onto 290gsm Sirio Black-black paper. Prints have been distributed to events in LA, Berlin, Melbourne, and Paris, with UK editions being signed by artist.

Thanks to Luke, Gears Ink & Xbox UK for getting in touch with this one. It was an absolute cracker to work on!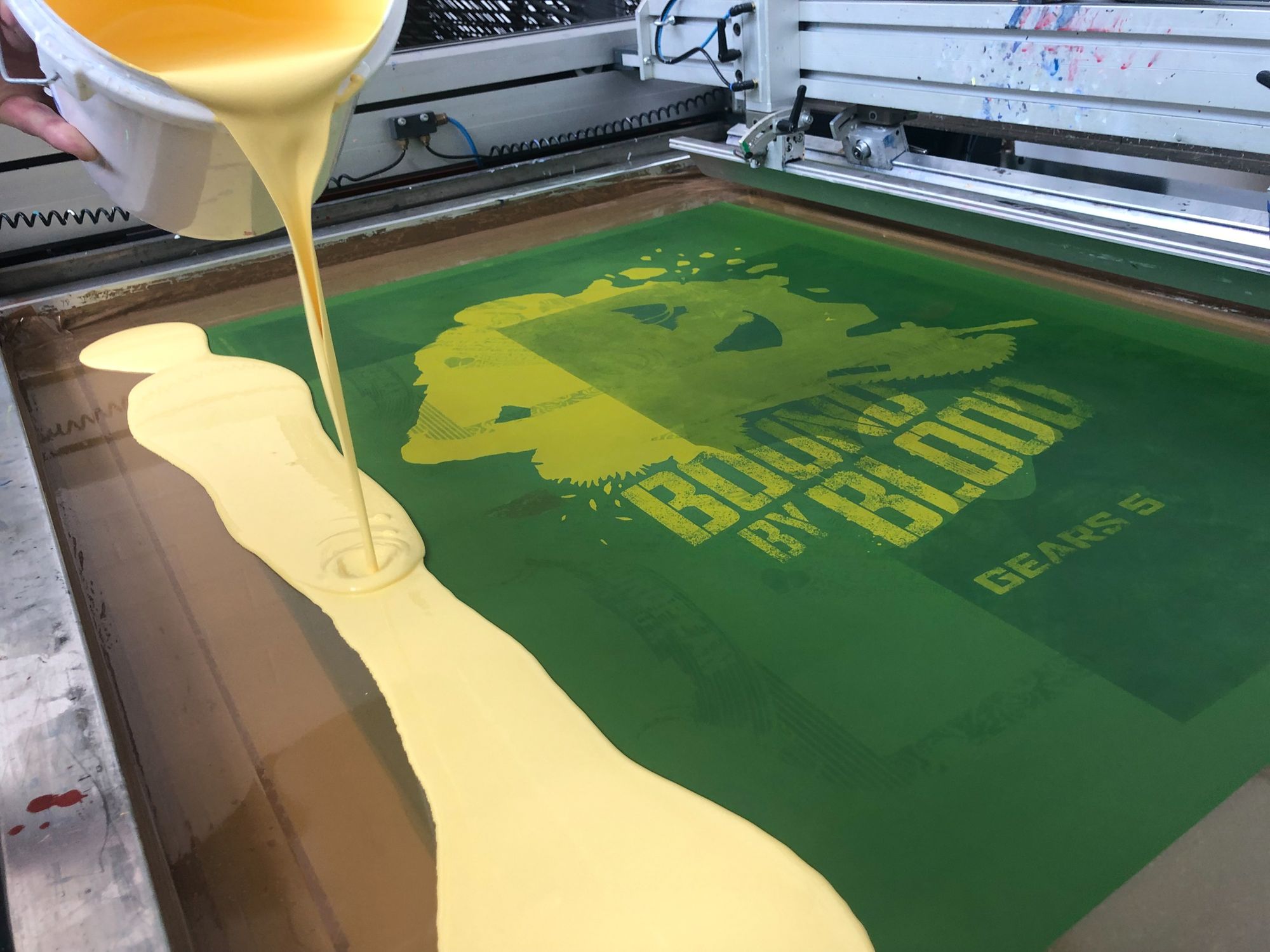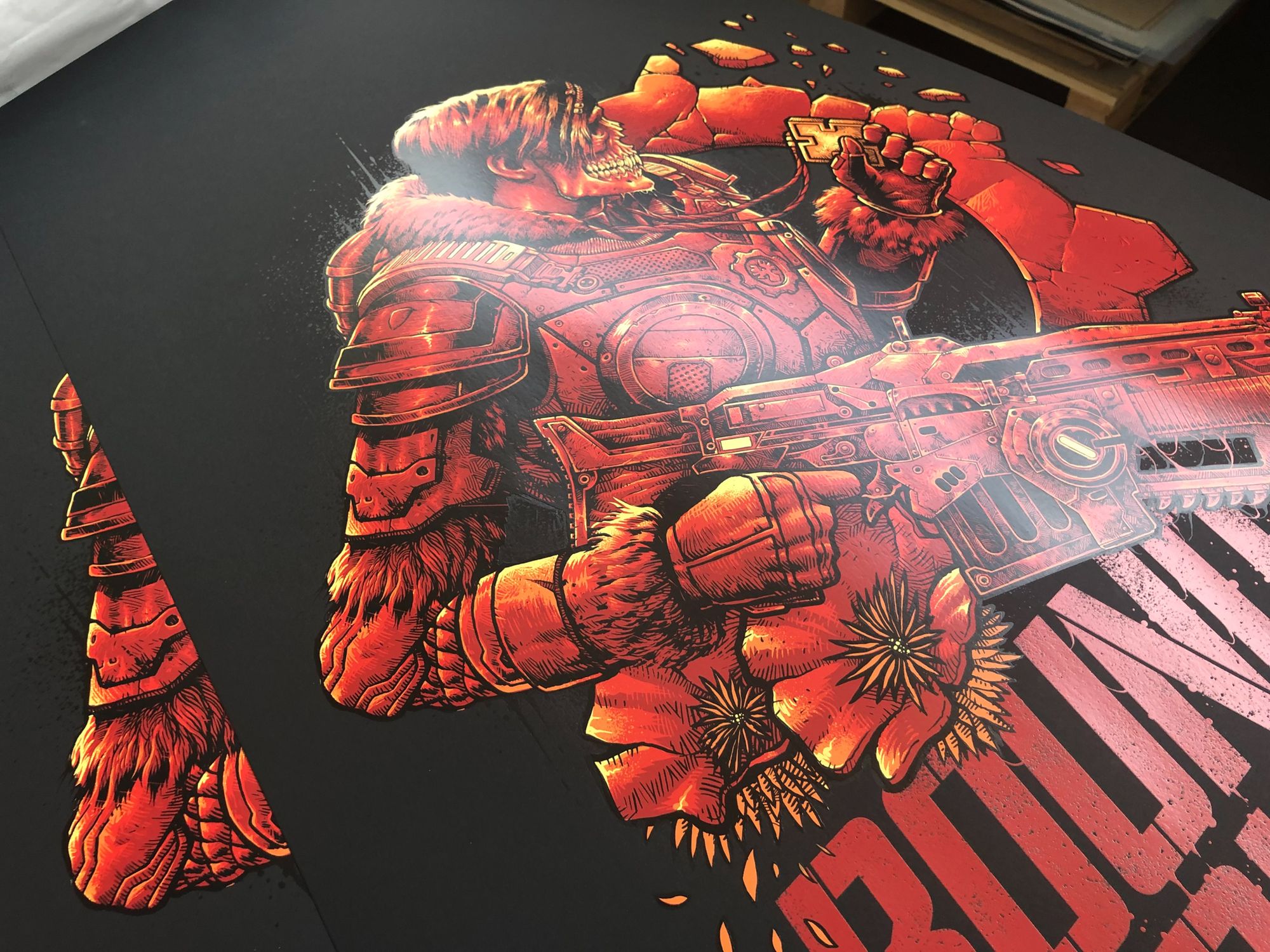 Join the newsletter to receive the latest updates in your inbox.