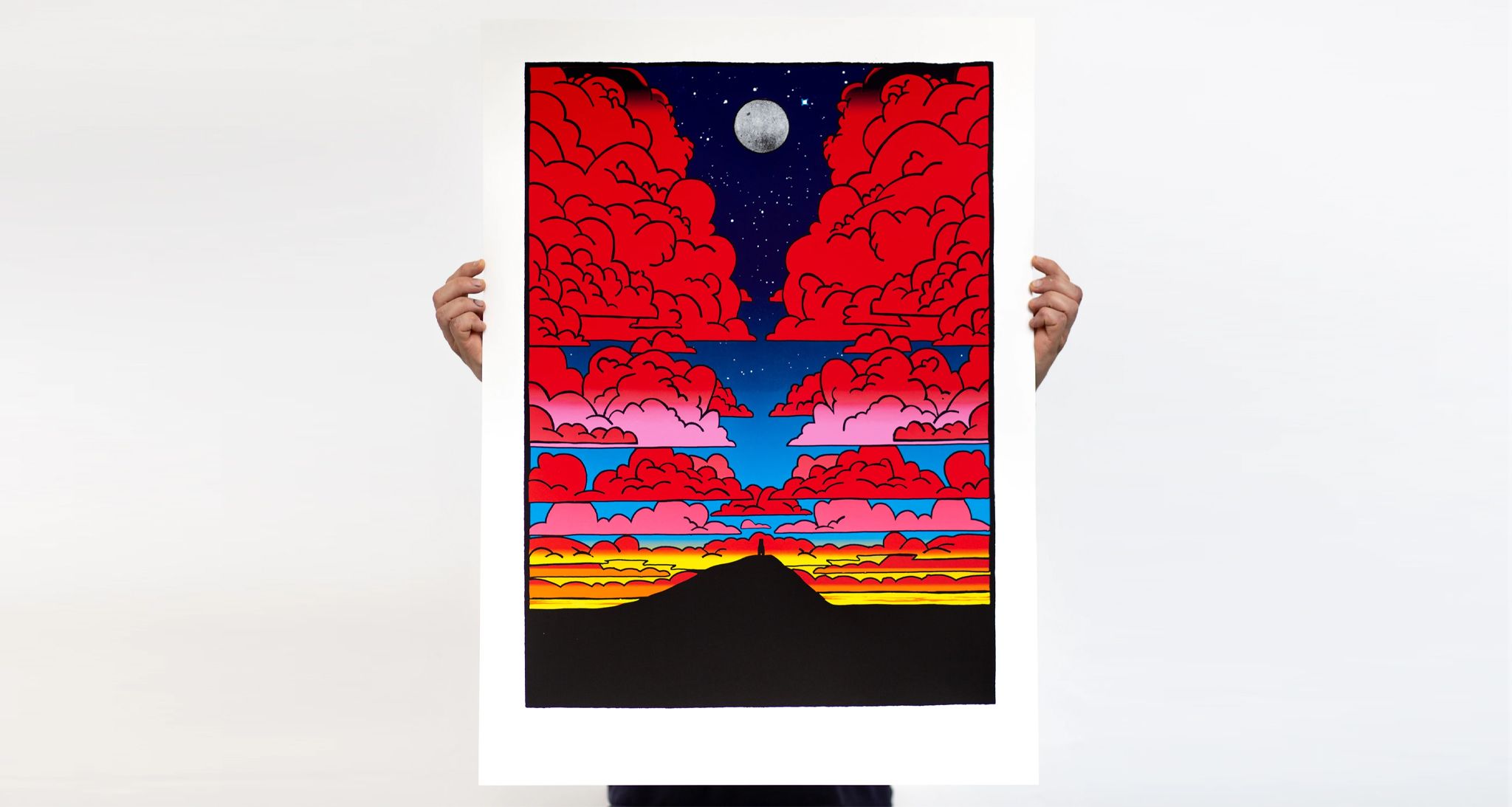 Glastonbury Festival screen print for Stanley Donwood.
After Glastonbury Festival had a fallow year in 2018, there was no small amount of anticipation in 2019 to see what artist Stanley Donwood would create for the festival's identity.
He didn't disappoint. The official art was a festival of colour in its own right — a beautiful explosion of vivid sunset over the famous Tor.  Where artworks — and subsequent official art prints — for previous years have been a great sinewy coalescence of coloured lines, metallic inks and black, invariably based upon original linocuts, the 2019 artwork conveys an equally impressive display of radiance and strength of colour, but somehow with a more expansive sense of scale and grandeur. The challenge, therefore, was to ensure that this brilliance carried over into the screen print edition, production of which was carried out here at the White Duck Editions studio.
The artist supplied the artwork as a loosely arranged image in 10 colours. We then spent an in-depth 5+ hours separating the artwork into a 10 colour screen print. Compared to the previous Glastonbury editions that have been produced at White Duck, this was certainly the most challenging. Involved in the artwork are a number of subtle fades, transitions, and overlays, but all with a focus on scintillatingly strong spot colour. The final print was certainly strong, with colours leaping off the paper. We produced the prints with a water-based ink system, the pigmentation of which was pushed to its absolute limit. Unsurprisingly, the full edition sold out in next to no time, when released shortly after the festival.
Glastonbury Festival 2019 was screen printed in 10 colours, including metallic silver, onto 315gsm Heritage White paper at 64x88cm, and in an edition of 150 + AP's.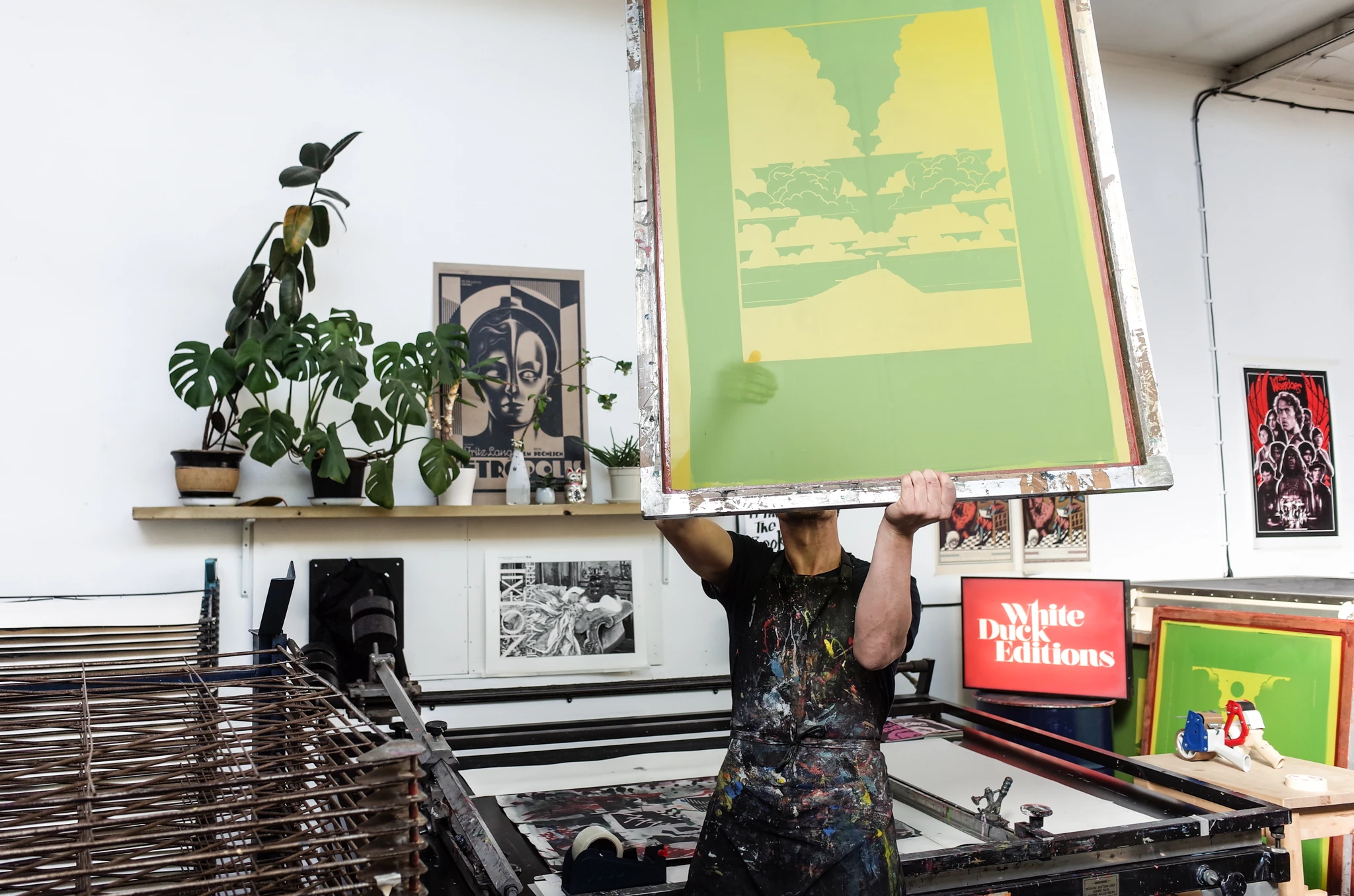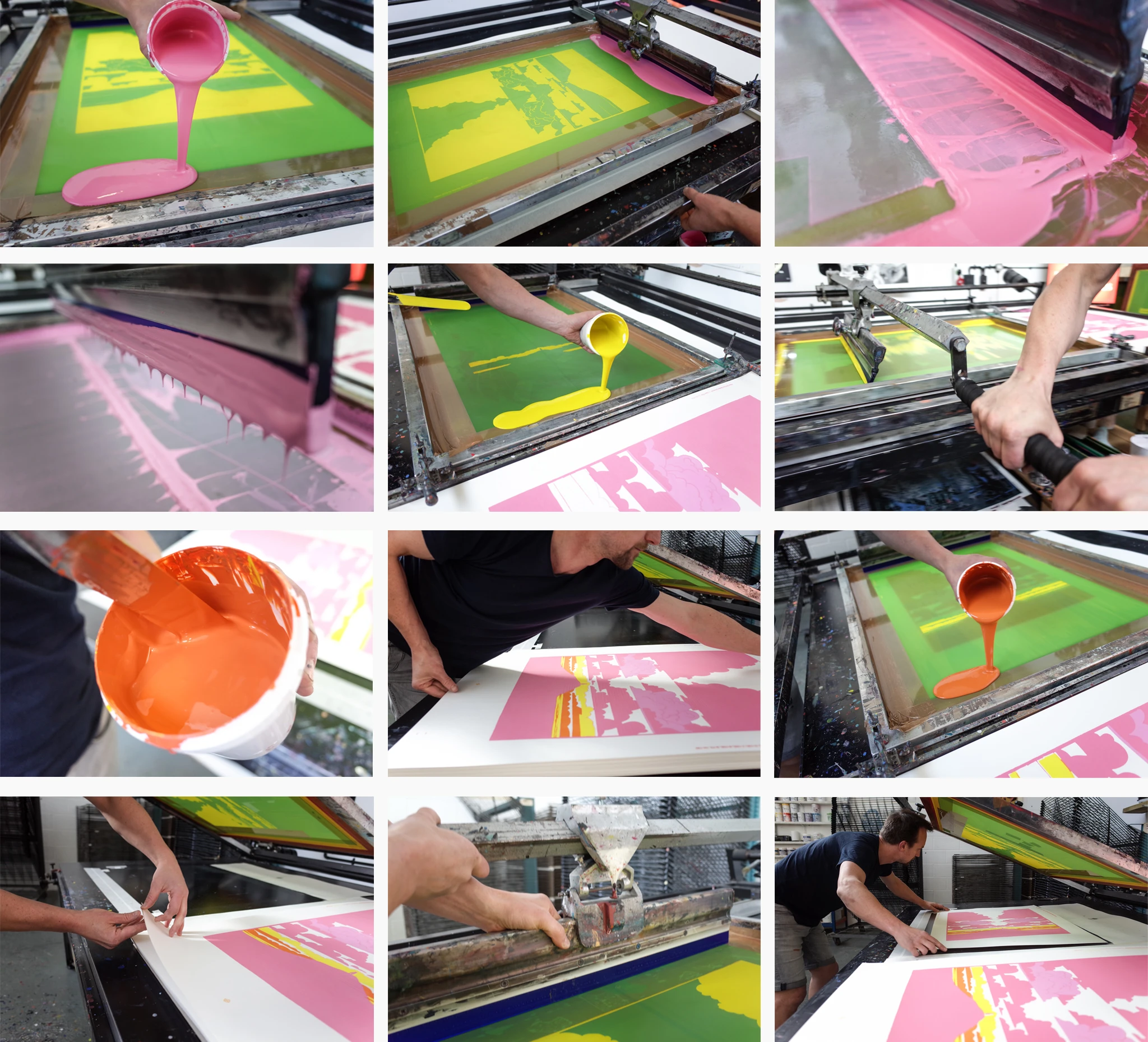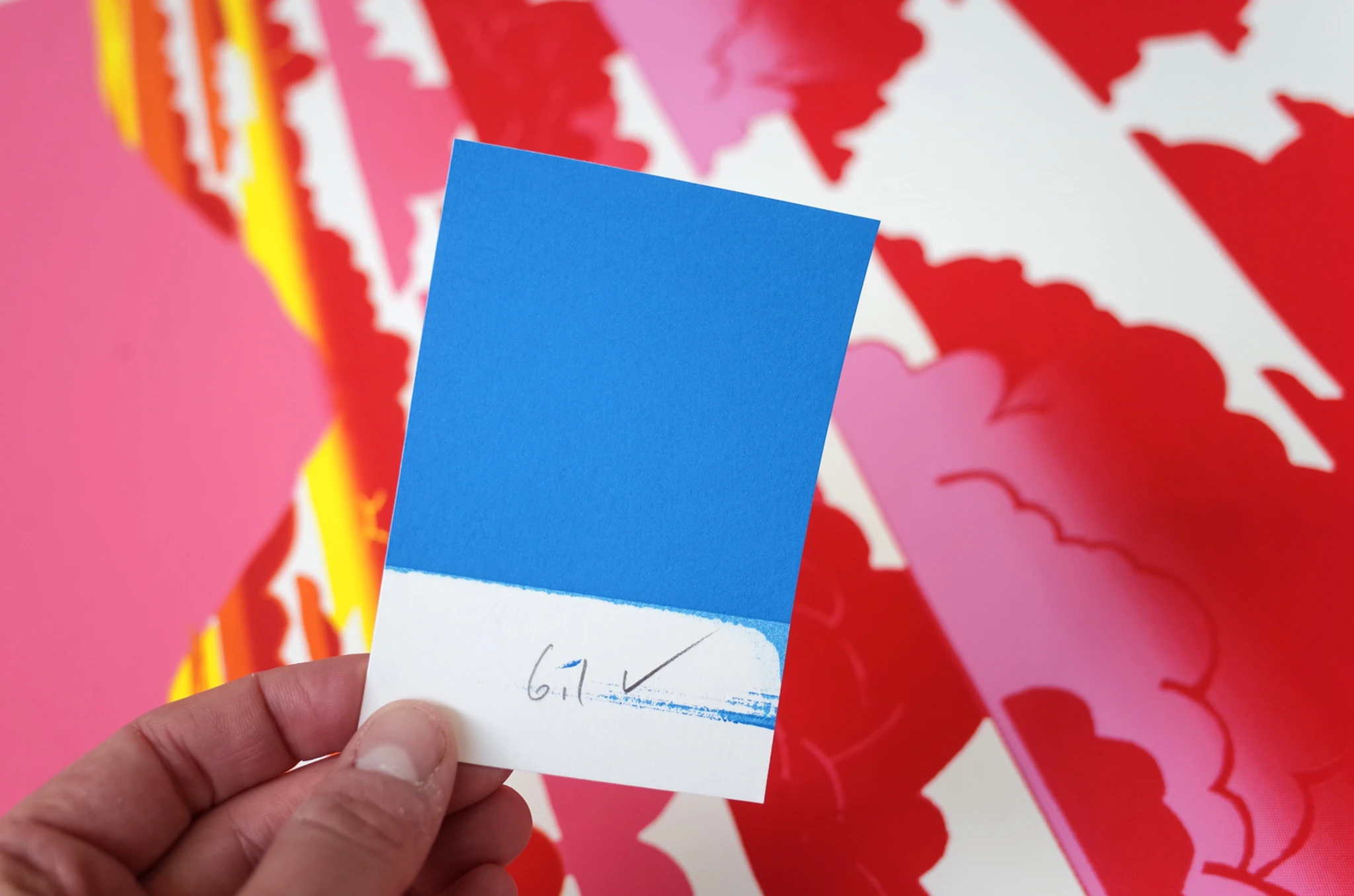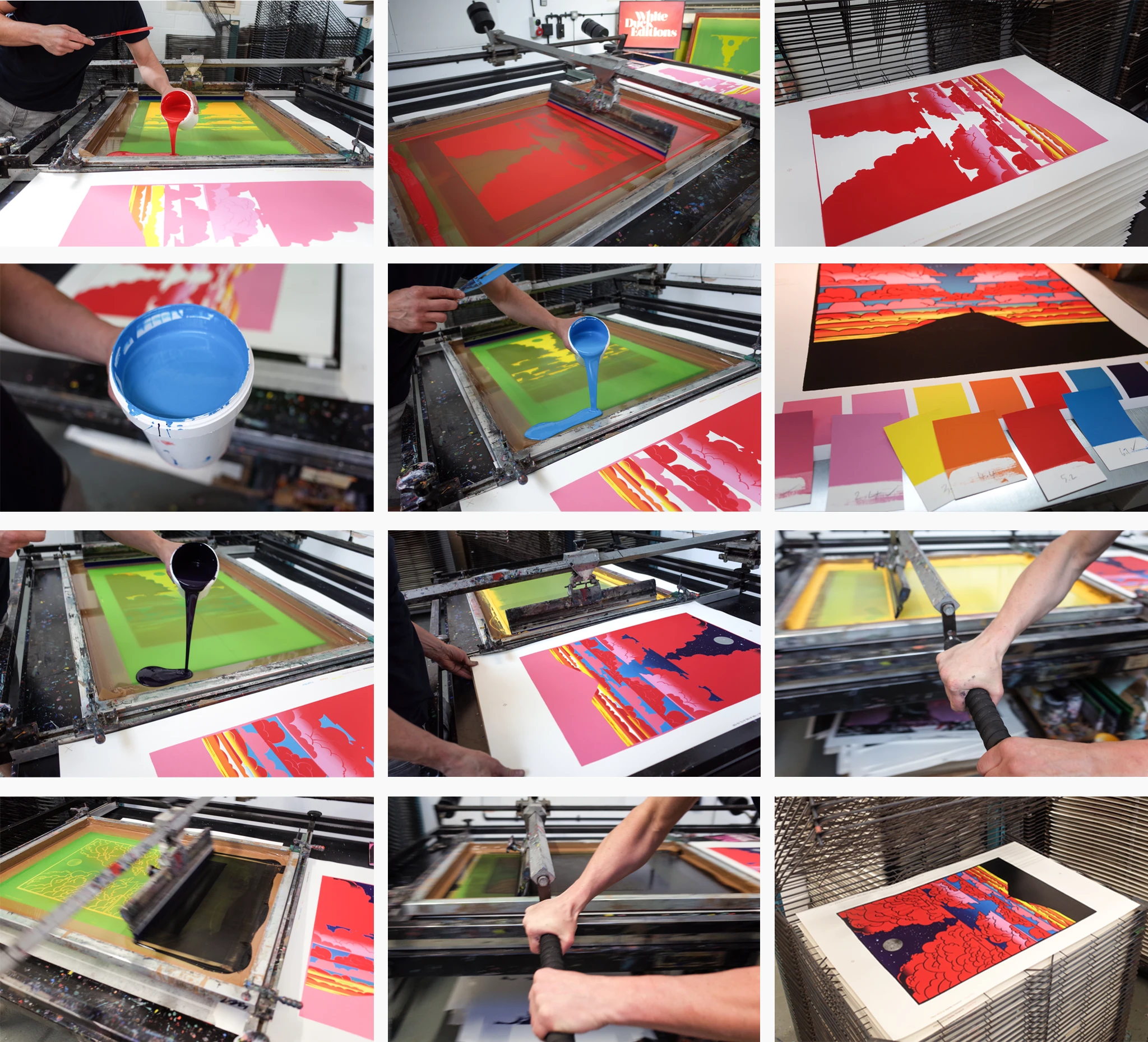 Join the newsletter to receive the latest updates in your inbox.