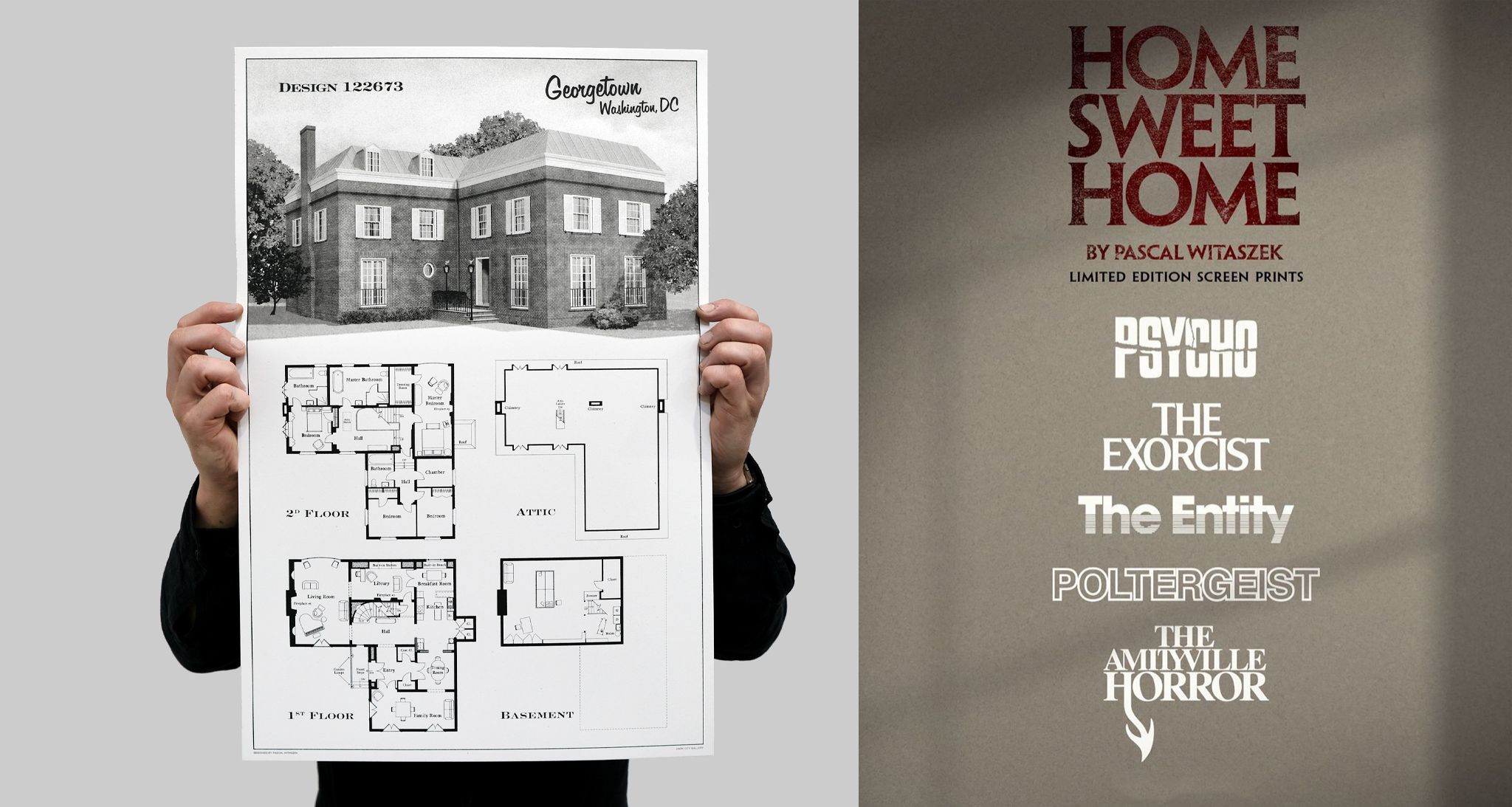 'Home Sweet Home' by Pascal Witaszek.
With Halloween just around the corner, what more could one want than a set of excellent Horror House screen prints? Your wish just came true!

'Home Sweet Home' is a new poster project by artist Pascal Witaszek , released this week by Dark City Gallery.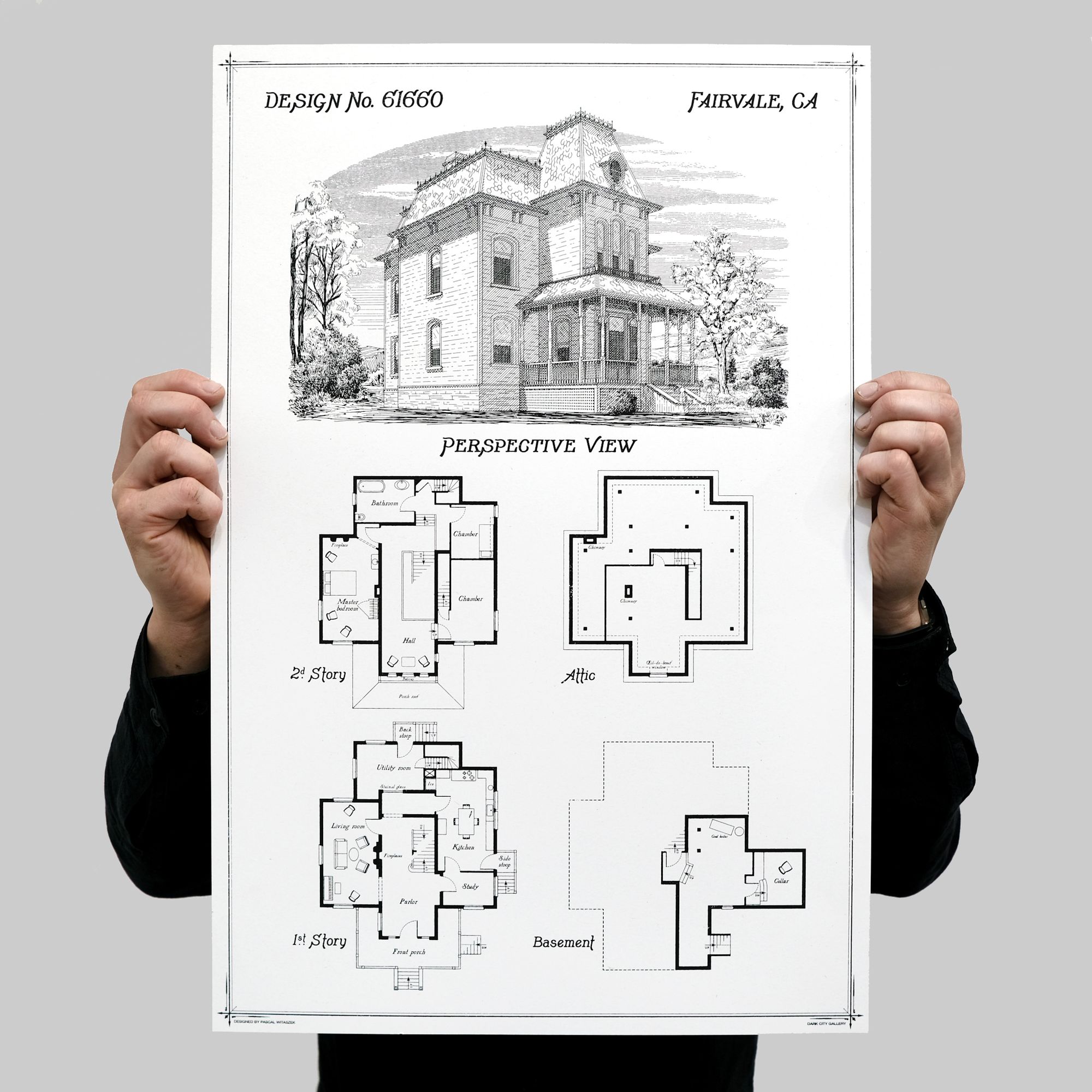 The project focuses on five well-known houses of film horror, framing these residences pre their turn for the evil, perhaps at a time when they were being marketed to the blithely unaware future terrorised occupants.

Head over to Dark City Gallery to pick your favourite house. Those depicted are Psycho, The Entity, Poltergeist, The Amityville Horror and The Exorcist.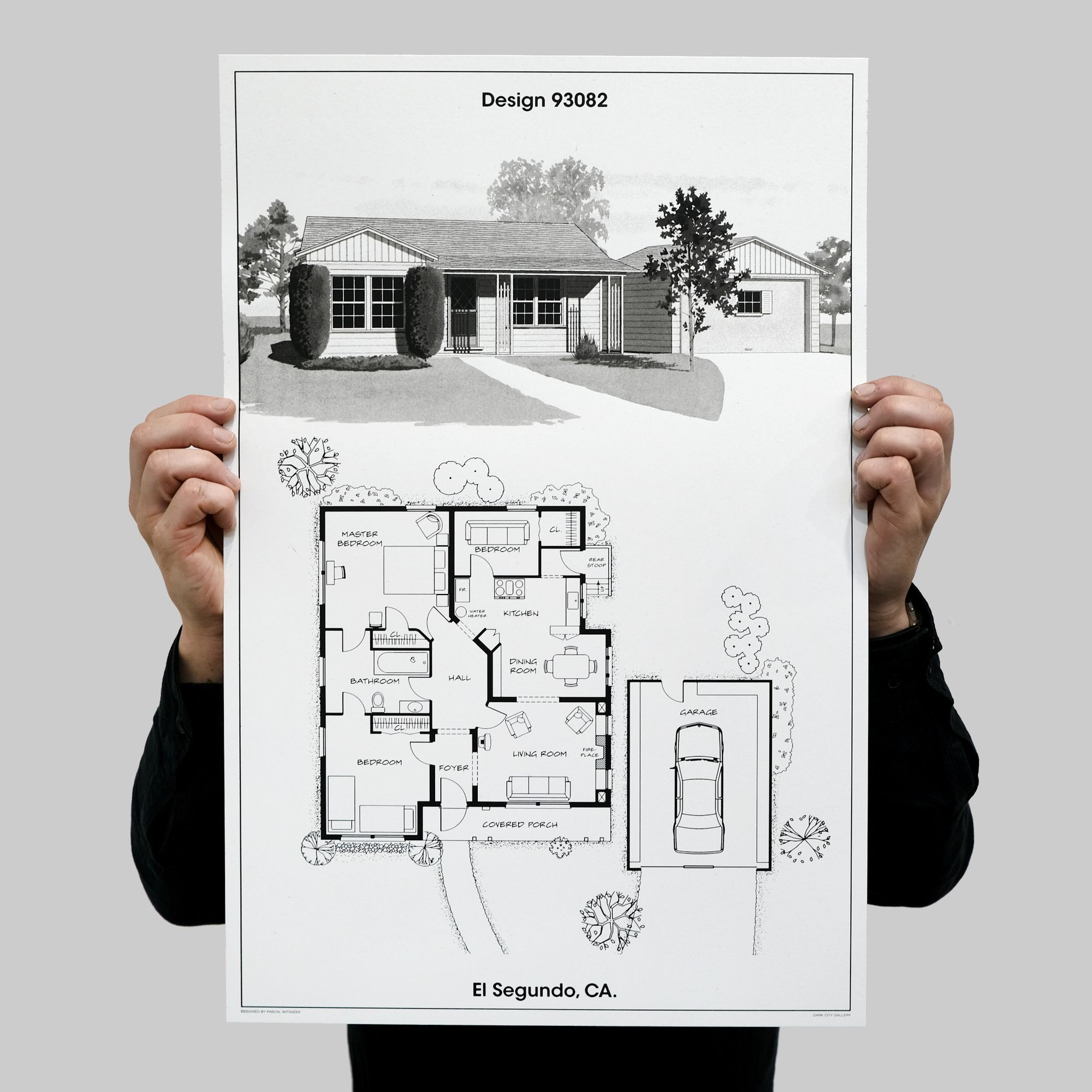 The artworks were great fun to work on. Whilst Poltergeist, Psycho and The Amityville Horror are single colour, The Exorcist and The Entity were separated at White Duck into four colours using a really rather fine dot. The final prints are beautifully finessed.

'Home Sweet Home' was screen printed at White Duck in 5 x 16"x24" editions of 100, all on 300gsm Kendo Freelife speckled paper. All prints are numbered and signed by the artist and sold by Dark City Gallery in the UK.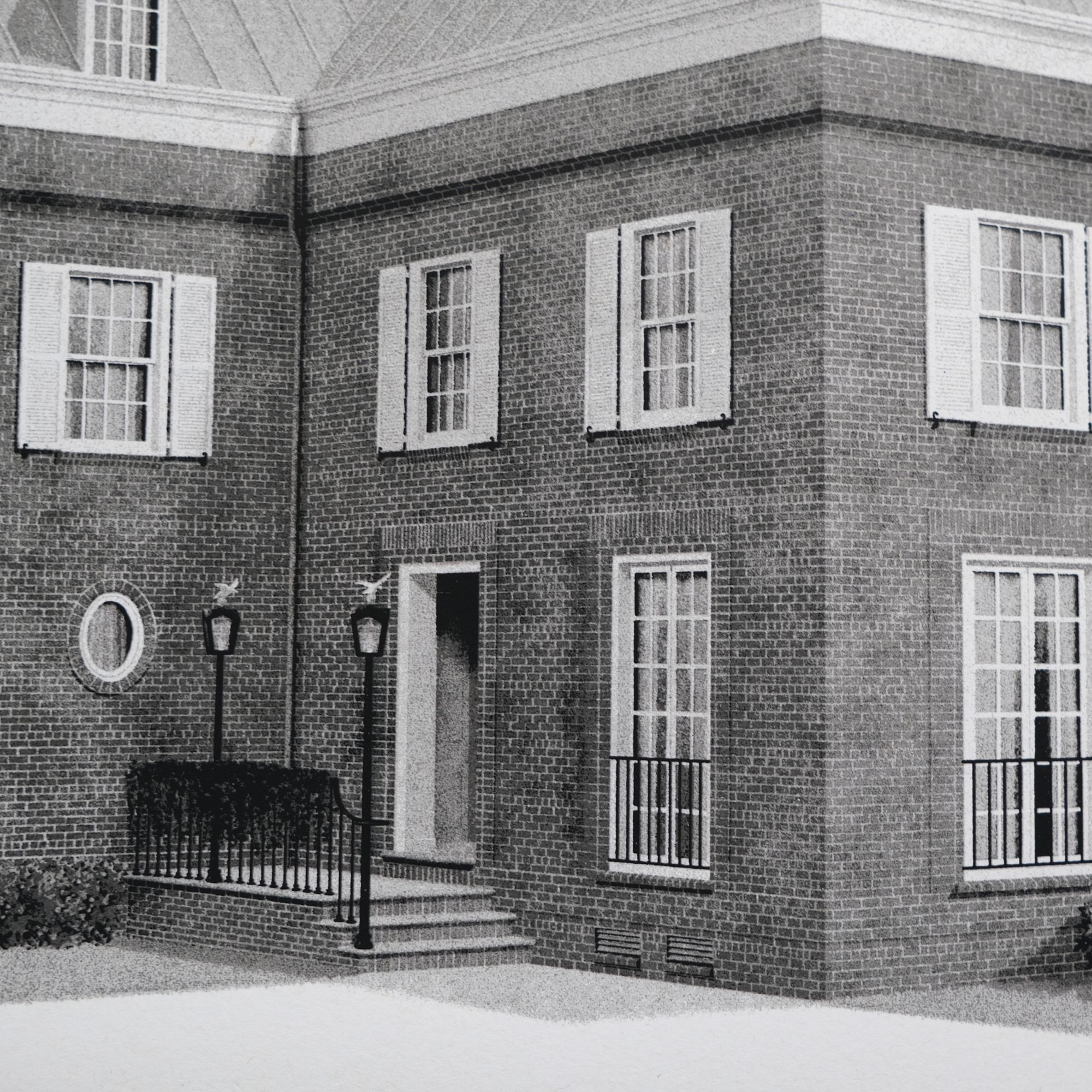 Join the newsletter to receive the latest updates in your inbox.