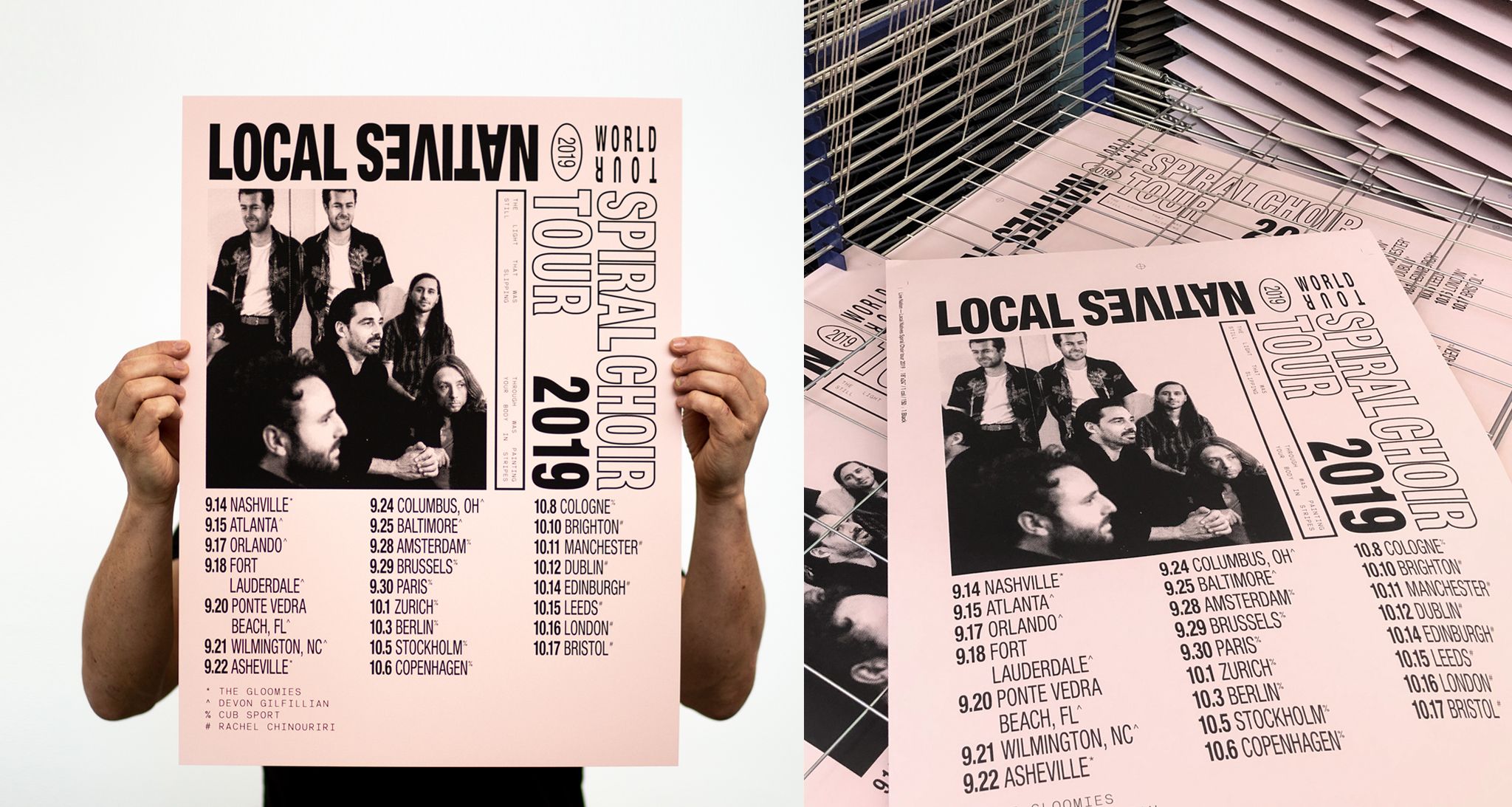 Local Natives - Spiral Choir World Tour 2019.
Local Natives started their Spiral Choir tour 10 days ago, and are arcing across America, before hitting Europe later this month and landing in the UK in early October.

We screen printed these tour posters for the European dates. Visit a merch stand near you to pick one up!

Local Natives was screen printed single colour at 18"x24" onto 285gsm Woodstock Cipria.
Join the newsletter to receive the latest updates in your inbox.