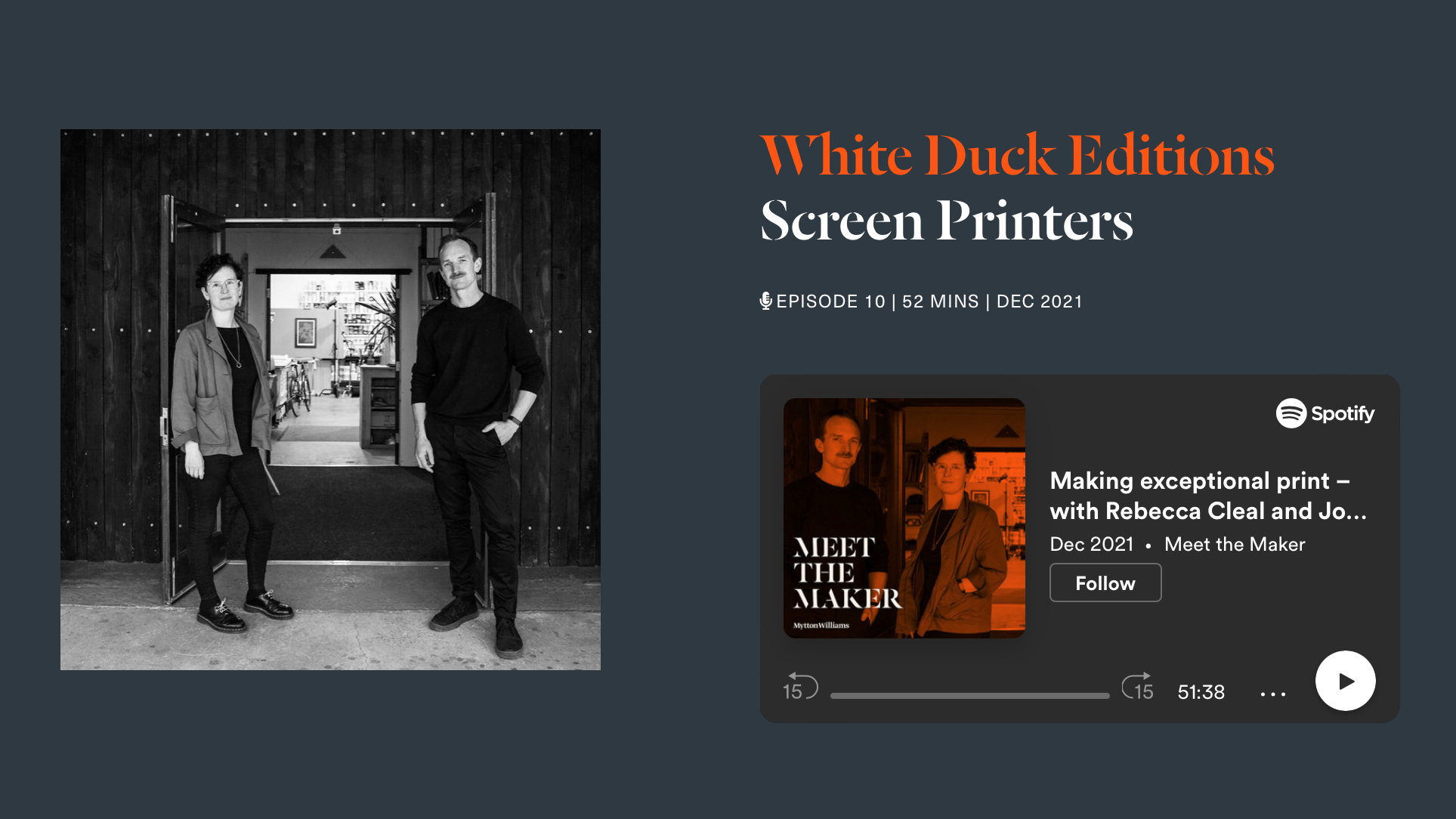 Meet the Maker podcast.
We were thrilled to talk with Mytton Williams for episode 10 of their excellent podcast. Making exceptional print — with Rebecca Cleal and Joshua Roberton.
It was over a year ago that Hannah from Mytton Williams first got in touch to ask if we'd like to get involved with their ongoing 'Meet The Maker' podcast series. We said YES, of course, and in all honesty, we were flattered by the invitation.
Meet the Maker is one facet of an expansive side-project that Mytton Williams kick-started with the release of their book, Made in Bath, and since its inception, the podcast has shone a light on some fantastic fellow creatives and makers.
The unpredictable disruption of the pandemic curtailed a few scheduled recording dates, but we are delighted to say that we were able to meet with Hannah Lee and Bob Mytton in our studio a couple of weeks ago, to finally record the podcast. We were then thrilled to see it go out in their end-of-year newsletter.
You can listen to the podcast by hitting the link below.
I'm not afraid to say that the thought of doing a podcast caused a little apprehension for Joshua and myself; but thankfully, we needn't have worried, as Hannah and Bob made the whole experience easy going, super relaxed, and really enjoyable.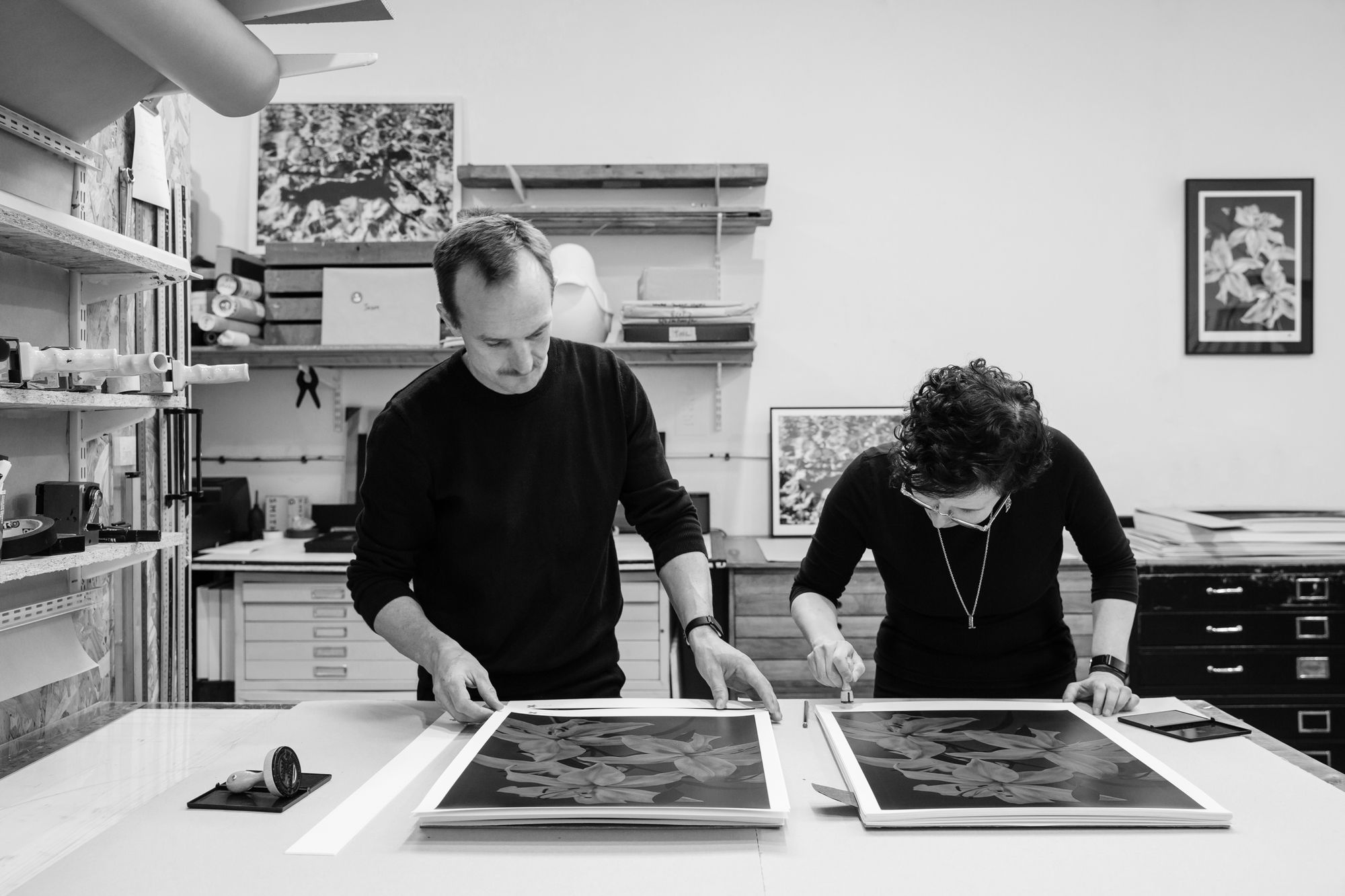 As we point out during the conversation, this isn't something we ordinarily do, instead opting to keep our heads down and concentrate on the business of making — but it proved a wonderful and welcome opportunity, to talk about where we've come from and what the journey has been like, building our print studio.
The last year has seen an especial evolution in the way the studio operates, and it's a nice way to cap things off, getting to talk about it with Hannah and Bob.
This is a great part of rounding off 2021 for us, and we'd like to take the opportunity to thank our wonderful clients for their support. In many ways, it's been an extraordinary year, and I think that some of the editions we've produced in 2021 hold a special significance.
Thanks again to Mytton Williams for showing such an interest in what we do at White Duck Editions, and here's to a fantastic 2022.
---
All photography by Alice Whitby.
Join the newsletter to receive the latest updates in your inbox.