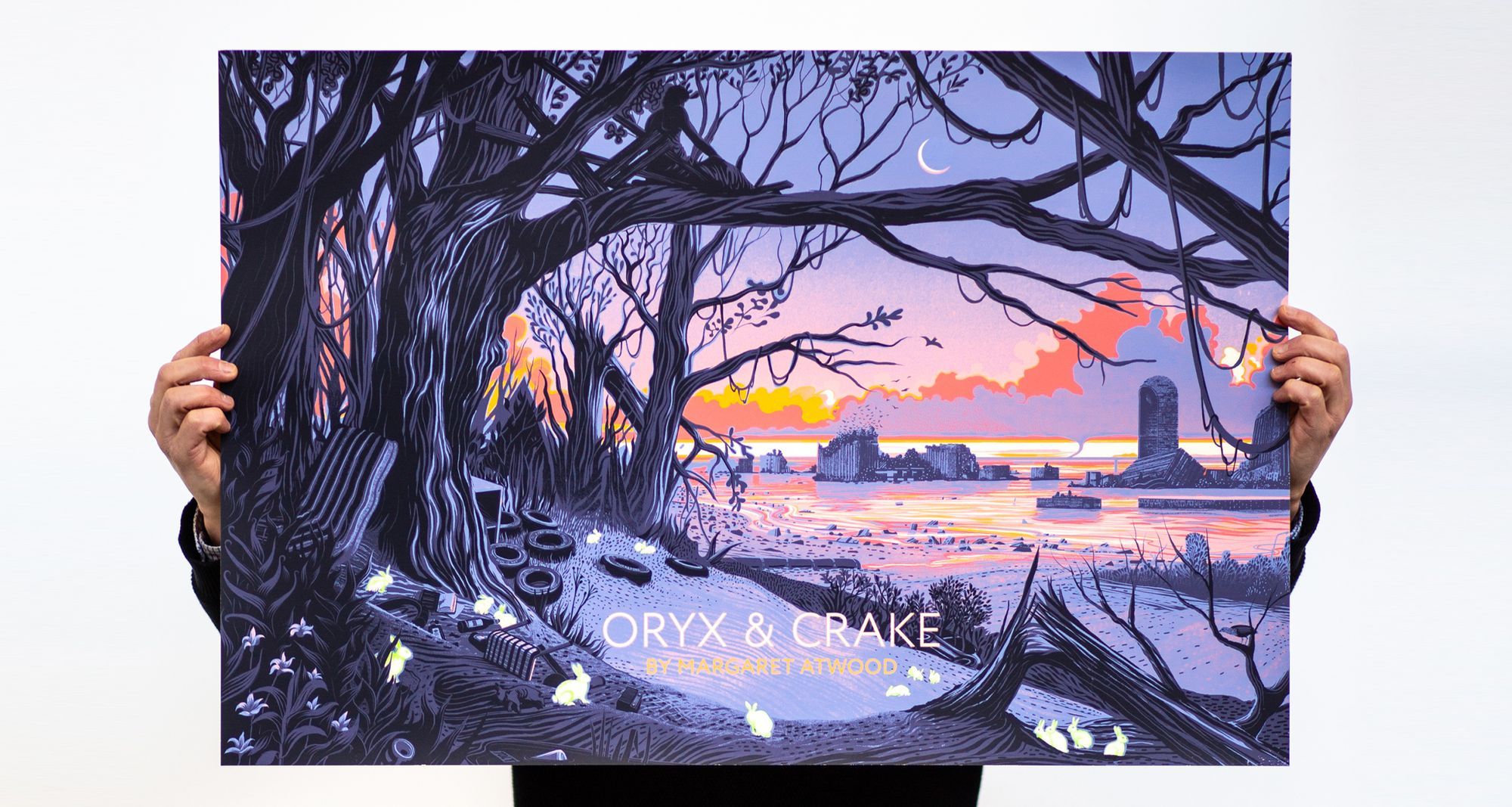 Oryx & Crake screenprint edition by Sam Chivers.
Oryx & Crake is a new edition for Black Dragon Press, screen printed in 7 colours at the White Duck Editions studio.

Oryx & Crake is a work of dystopian fiction by renowned novelist Margaret Atwood, and the wonderful artwork by Sam Chivers portrays a great vision of the novel. One of the story's main protagonists, Snowman, sits in his tree, surveying in the sunset the ruins of our collapsed world, while dotted all around the scene are clues to the broader context of Atwood's meticulous work.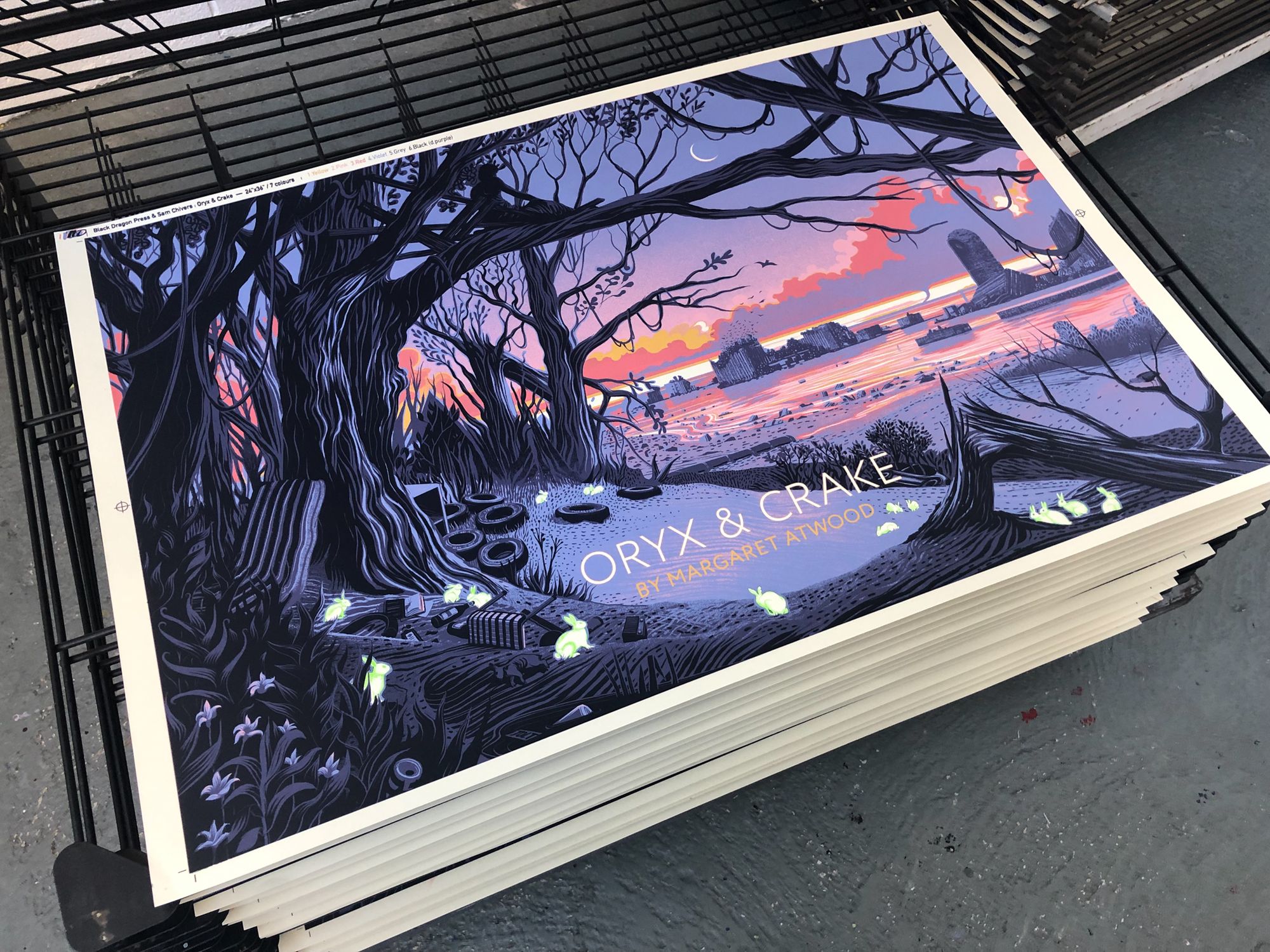 The gallery sought and was granted, approval for this edition directly from Margaret Atwood, and with her seal of approval has produced a worldwide limited edition of just 100 copies.

Oryx & Crake is screen-printed at 36"x24", in 7 colours onto 270gsm 'China White' Colorplan. Visit Black Dragon Press for full release details.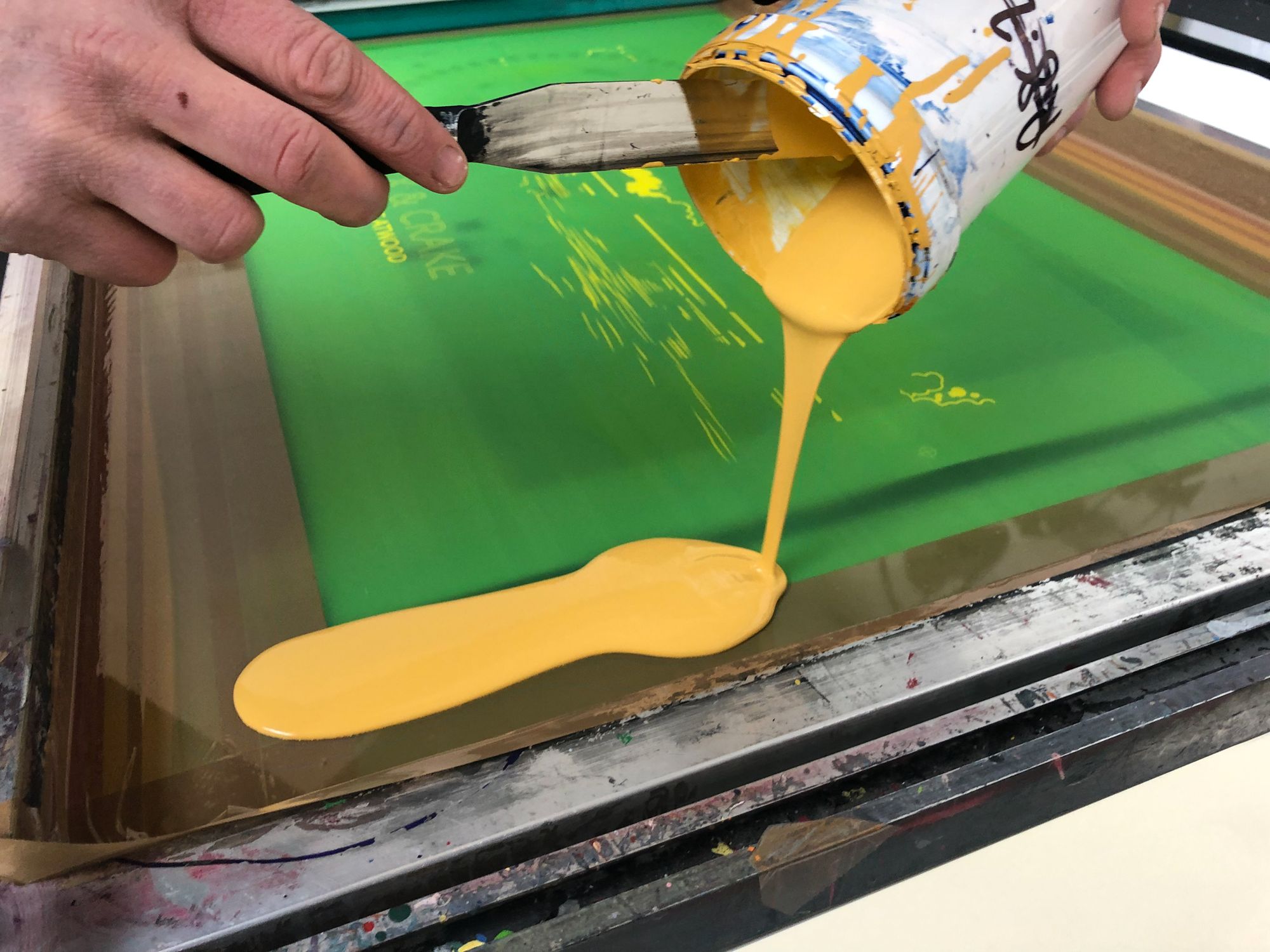 Join the newsletter to receive the latest updates in your inbox.