Earlier in February, in Norway, @robynkonichiwa kicked off her 2019 tour of Scandinavia, Europe, and the US, following the release last October of her critically acclaimed 8th studio album, Honey.
-
We screen printed these fabulous posters for the tour. Produced in an initial run of 200, the posters are 50x70cm on 270gsm premium cover, and printed in 3 colours with translucent lilac.
Poster design by @braulioamado with original photograph by @mark_peckmezian.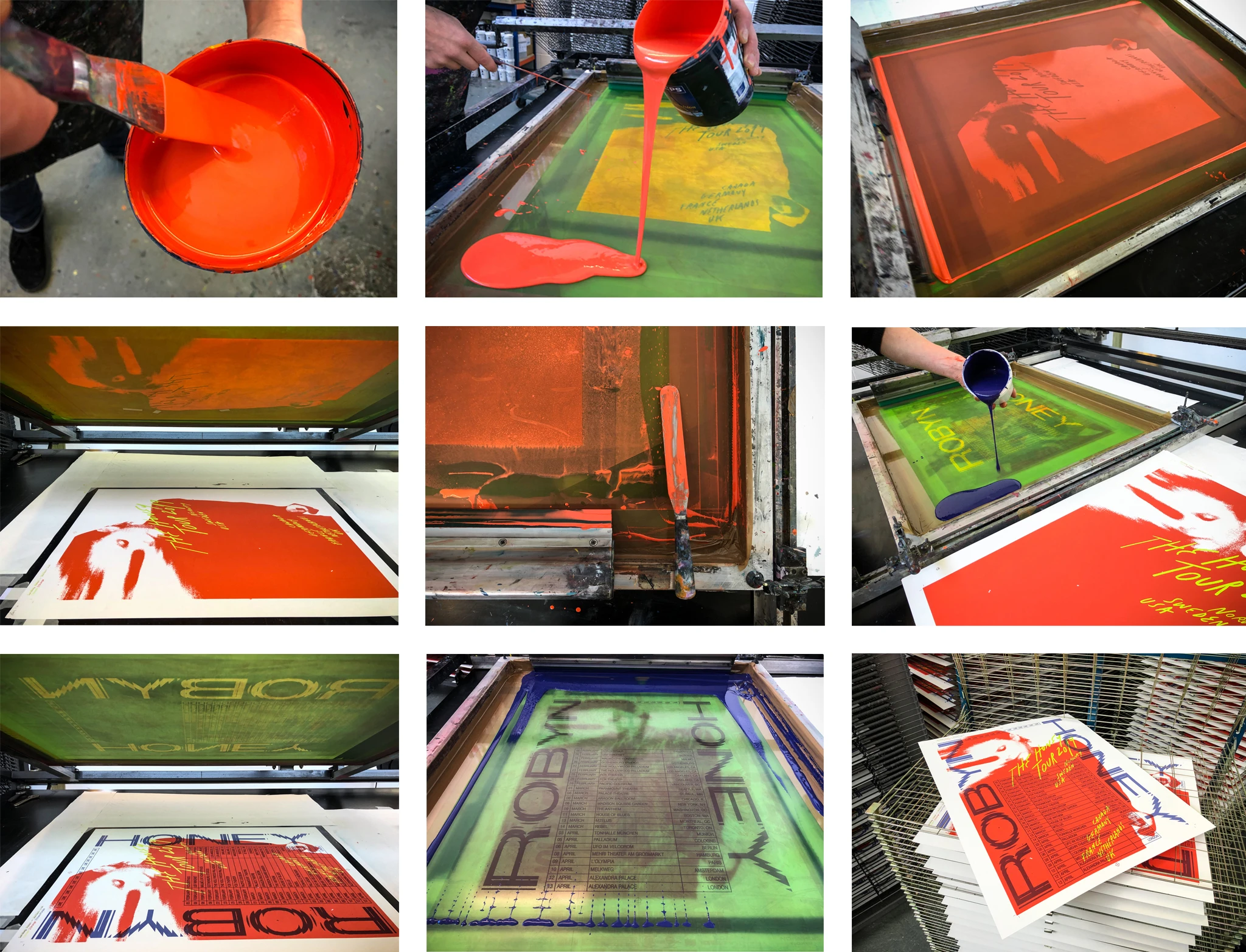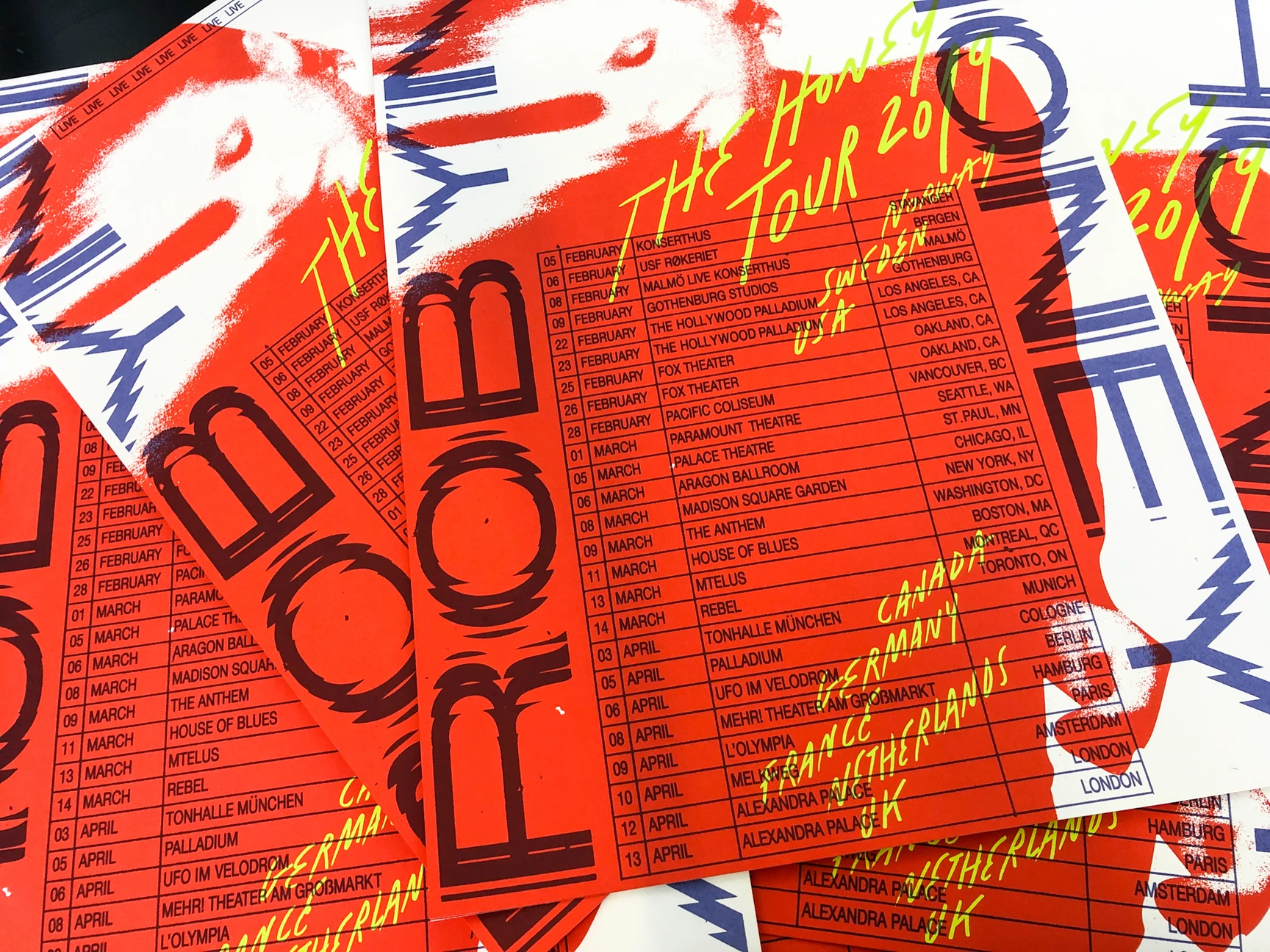 Join the newsletter to receive the latest updates in your inbox.