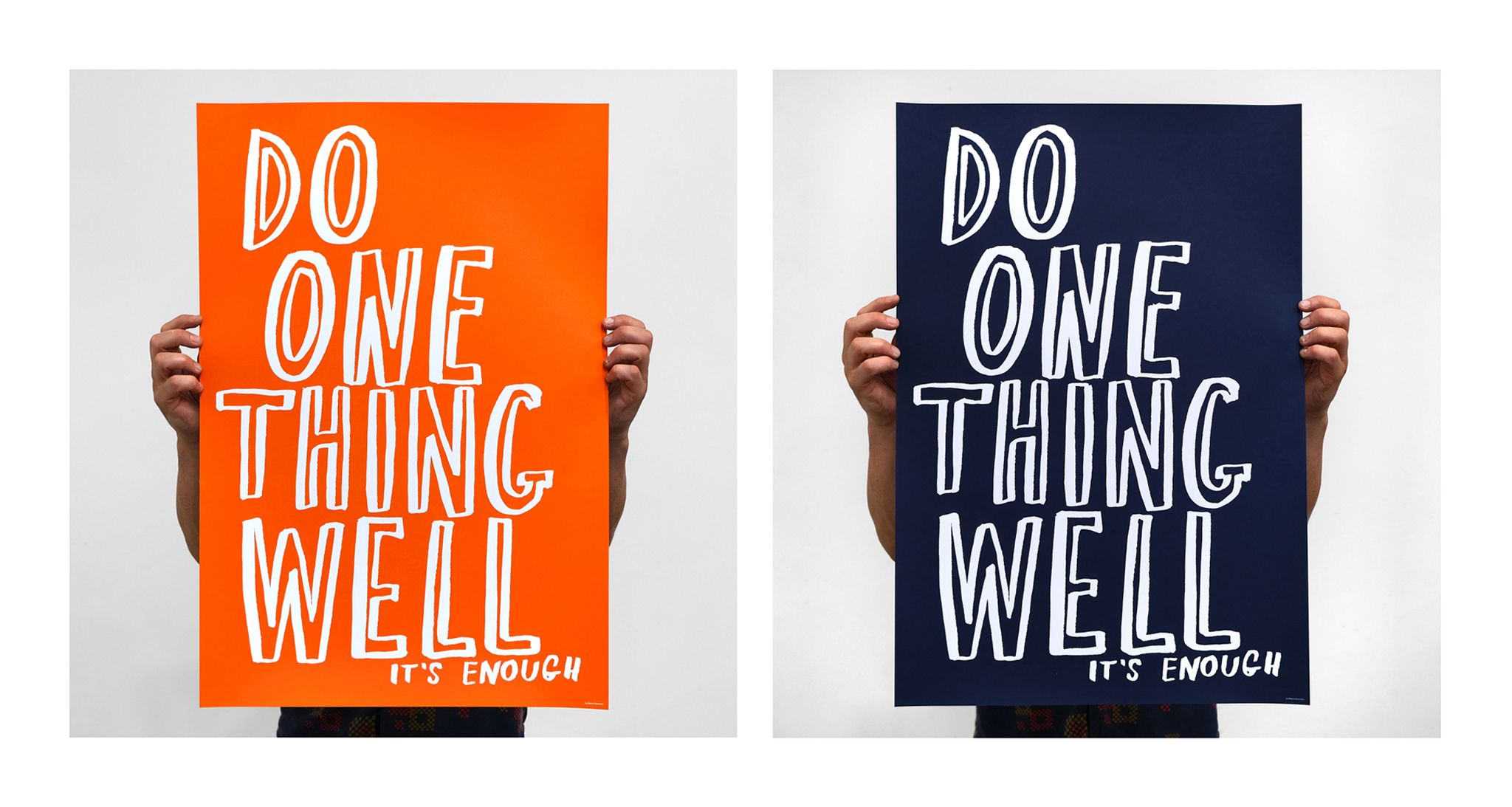 Screen printed posters for Hiut Denim Co.
If months of lockdown have taught us one thing, it's that taking the time to focus on what our real strengths are is time well spent indeed.
Like everyone, we didn't anticipate such a dramatic shift in pace come March, a time when we're typically about to hit the busy spring drive of music concerts, building to festival season.
It goes without saying, our commercial output was seriously slowed. It stalled, in fact, and took a while to get going again (which it thankfully did).
But with uncertainty comes reflection and review, hunkering down, re-strategizing and re-focusing. In lean times, a lot of the flab of what you thought was important drops away. You see more clearly what it was that got you into this brilliant business in the first place.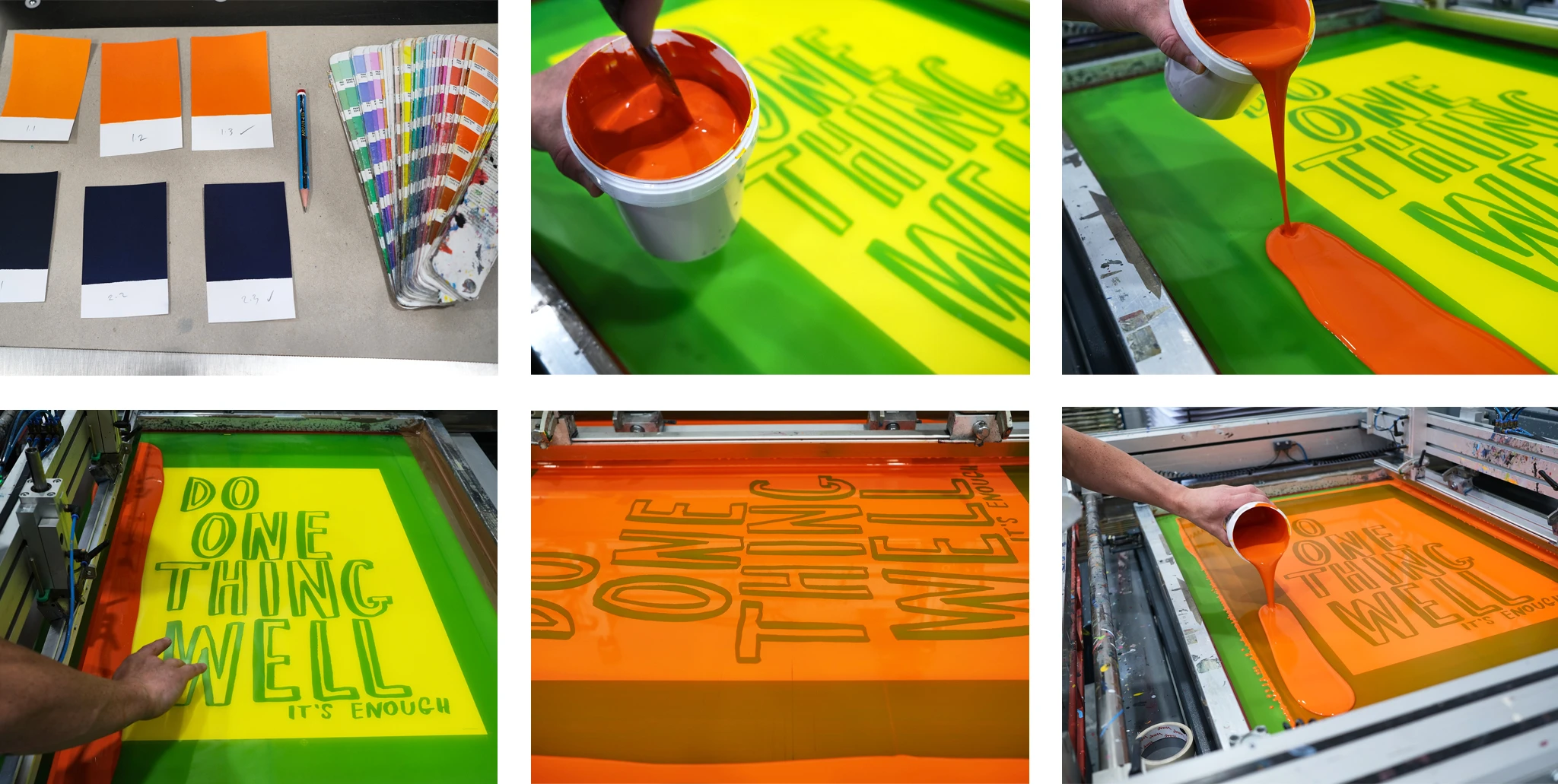 Cue this poster from Hiut Denim Co, with a maxim that we ourselves hold close to our hearts:
Do One Thing Well. It's Enough.
The wonderful illustrator and author, Marion Deuchars, wrote these strong words, and we printed them a few years back for the Do Lectures, in around 2016. They struck a chord then, but seem now to have gained in strength. Perfect timing, perhaps.
The newest edition of this print is for sale over at Hiut Denim Co (who make fantastic jeans, by the way — a company that is the epitome of Marion's phrase). Go take a look and see what they're up to.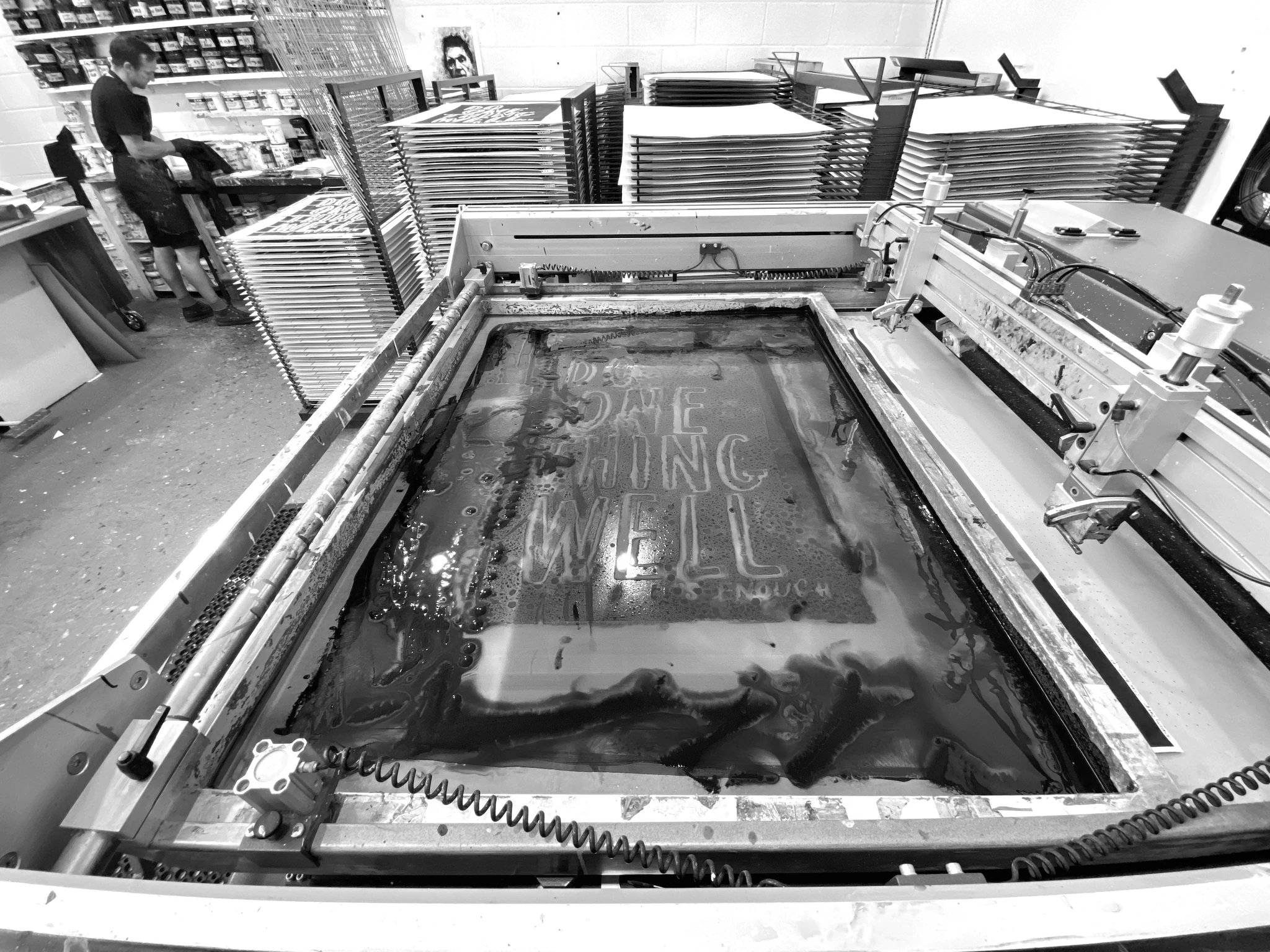 The Do One Thing Well 2nd edition was screen printed here at the White Duck Editions studio. This time created in two colourways — popping Pantone orange 1505c & rich Pantone denim blue 4146c.
To achieve the necessary vibrancy of these colours in print, the inks end up being really quite translucent. Any white in the mix would kill the ink's pigment strength, and so it's very much a pure pigment and clear base affair.
In the case of the denim blue, where two layers of translucent colour are used, the print finish is deep and complex. The orange, by contrast, uses the full strength of the pure white Gmund Bauhaus paper to dial up its own brilliant saturation. A punchy pair of prints.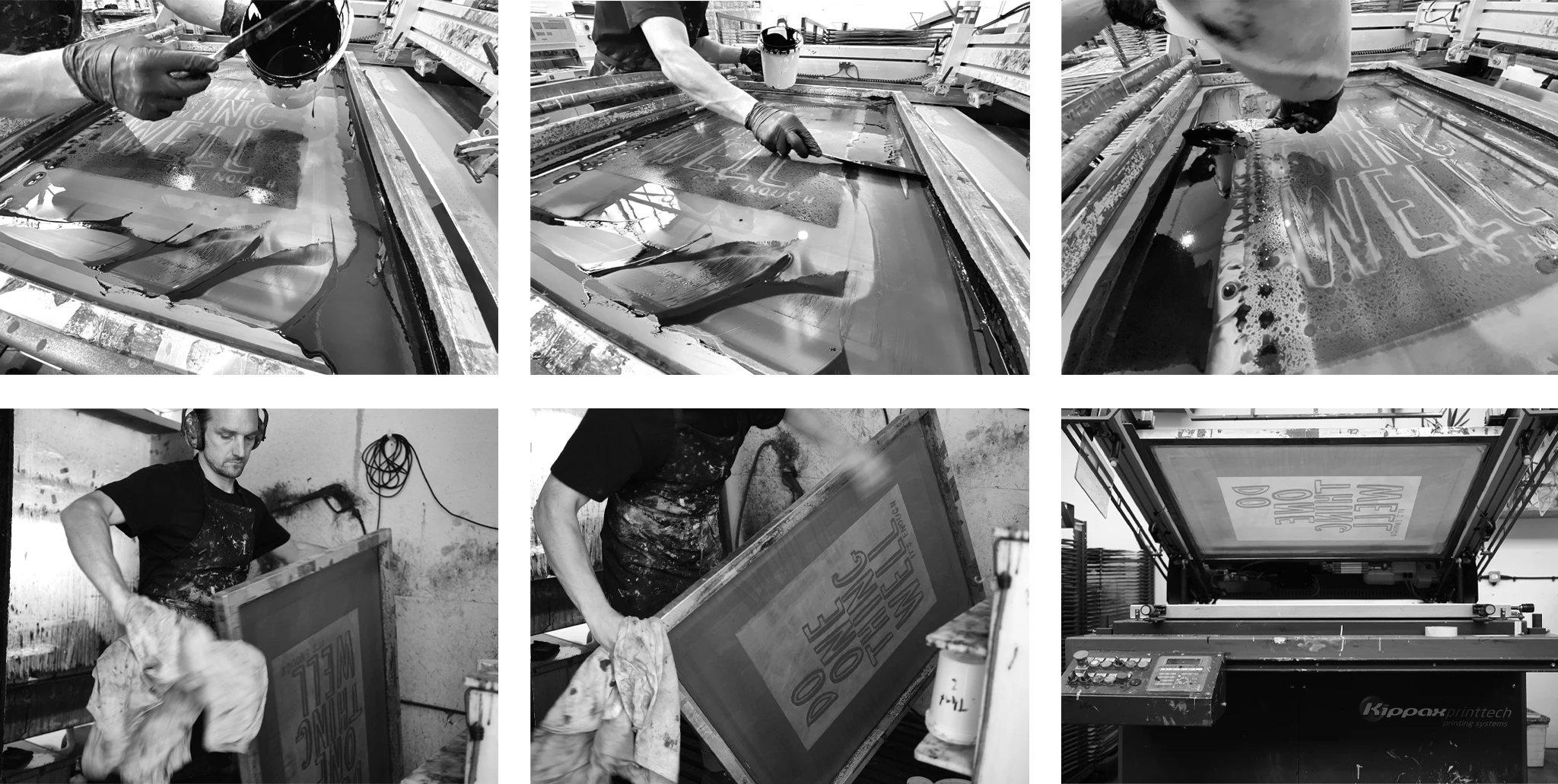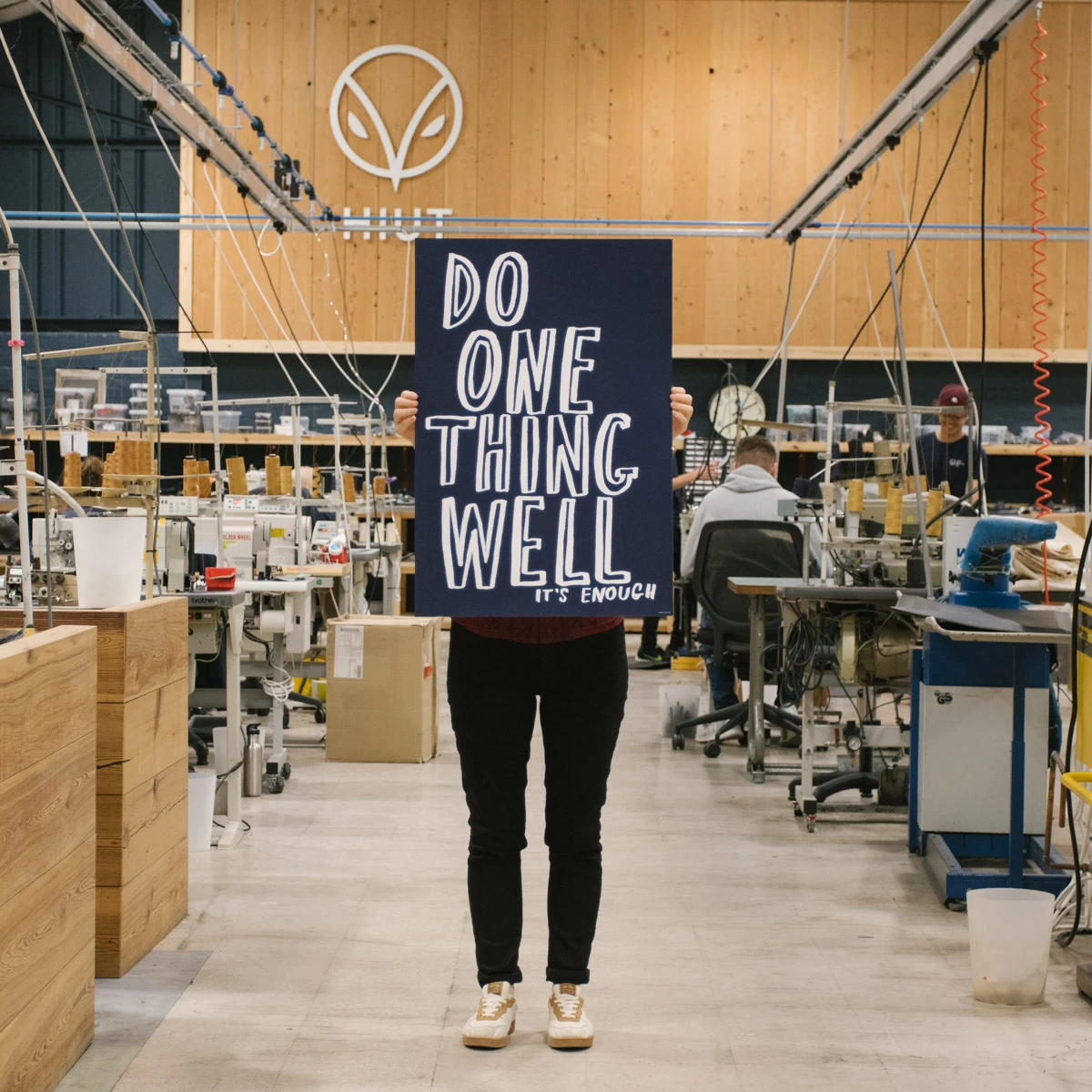 Join the newsletter to receive the latest updates in your inbox.