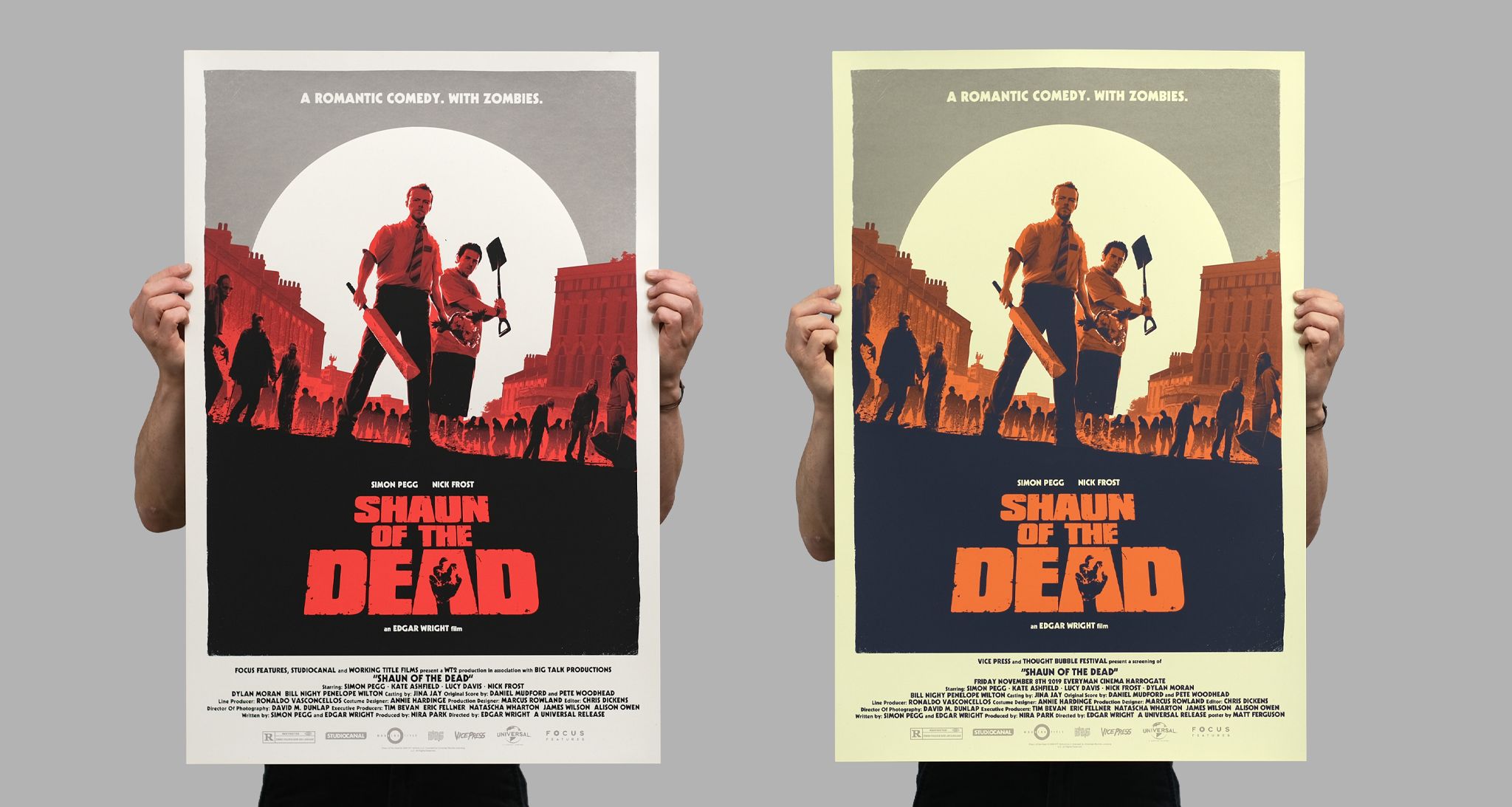 Shaun of the Dead, screenprinted posted edition by Matt Ferguson
As a Thought Bubble exclusive, Vice Press release the first in their Three Flavours Cornetto trilogy of posters.
Officially licensed 'Shaun of the Dead' by Matt Ferguson, released by Vice Press x Bottleneck Gallery, and screen printed here at the White Duck Editions studio.
Thought Bubble Festival 2019 is now underway, and following on from showing Jaws by George Bletsis yesterday, this is the second of three editions that we've had the great pleasure of producing for the good folk at Vice Press.
Matt Ferguson has created the artwork for this excellent poster, using a deft combination of translucent and solid inks to form a brilliant sense of depth and texture within the image. It's a real peach.
There is a regular edition in red and black, as well as a yellowed orange edition that was an exclusive for yesterday evening's screening of the film. Both are available (the variant in VERY limited numbers) at ThoughtBubble today. You'll find Vice Press in the ComiXology Hall.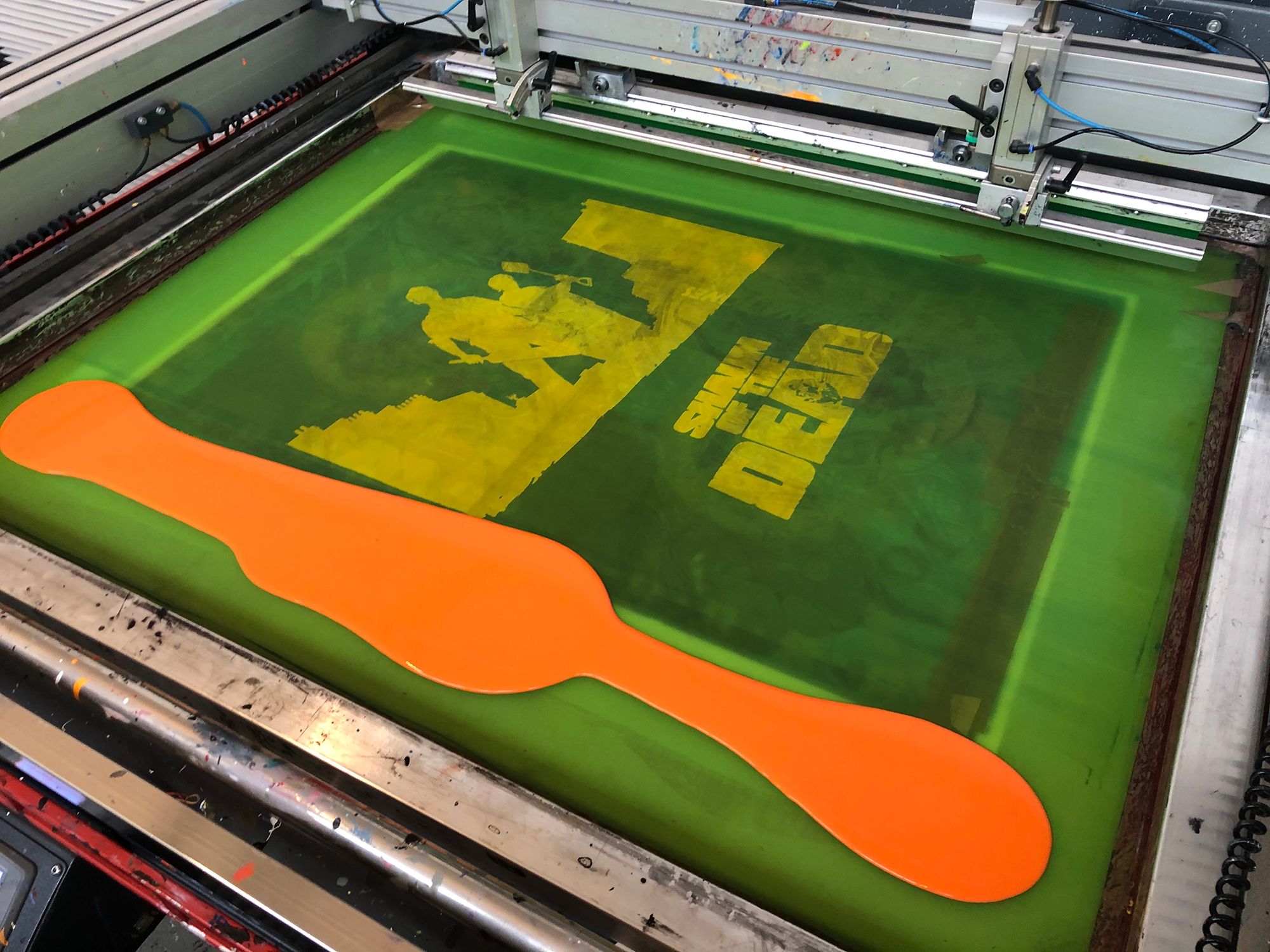 Edition Details:
Poster: Shaun of the Dead by Matt Ferguson
Size: 24"x36"
Colours: 4 col regular & 5 col variant
Paper: 285gsm Woodstock Betulla
Edition: Regular 200+AP's / Variant 100+AP's
Printed with love at White Duck Editions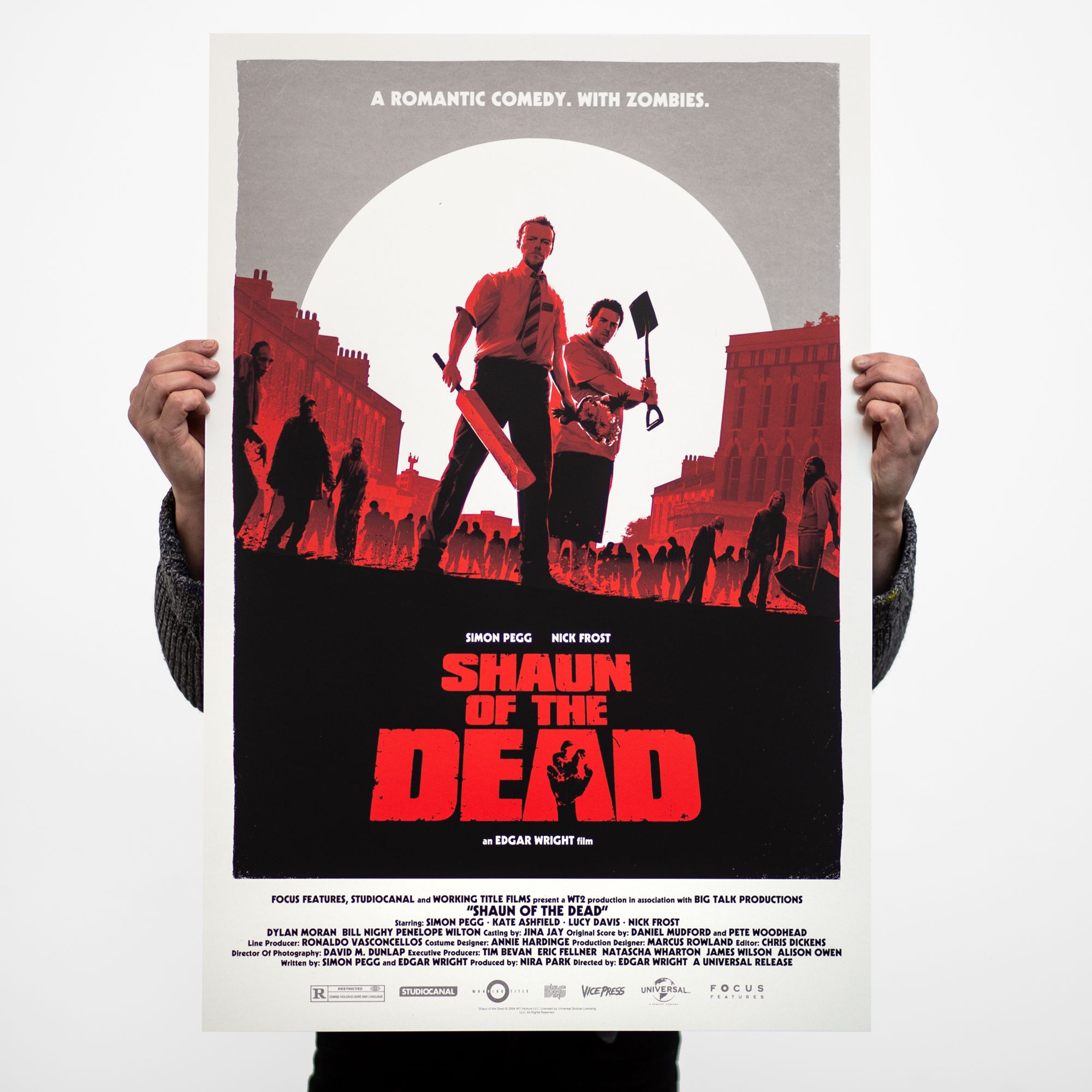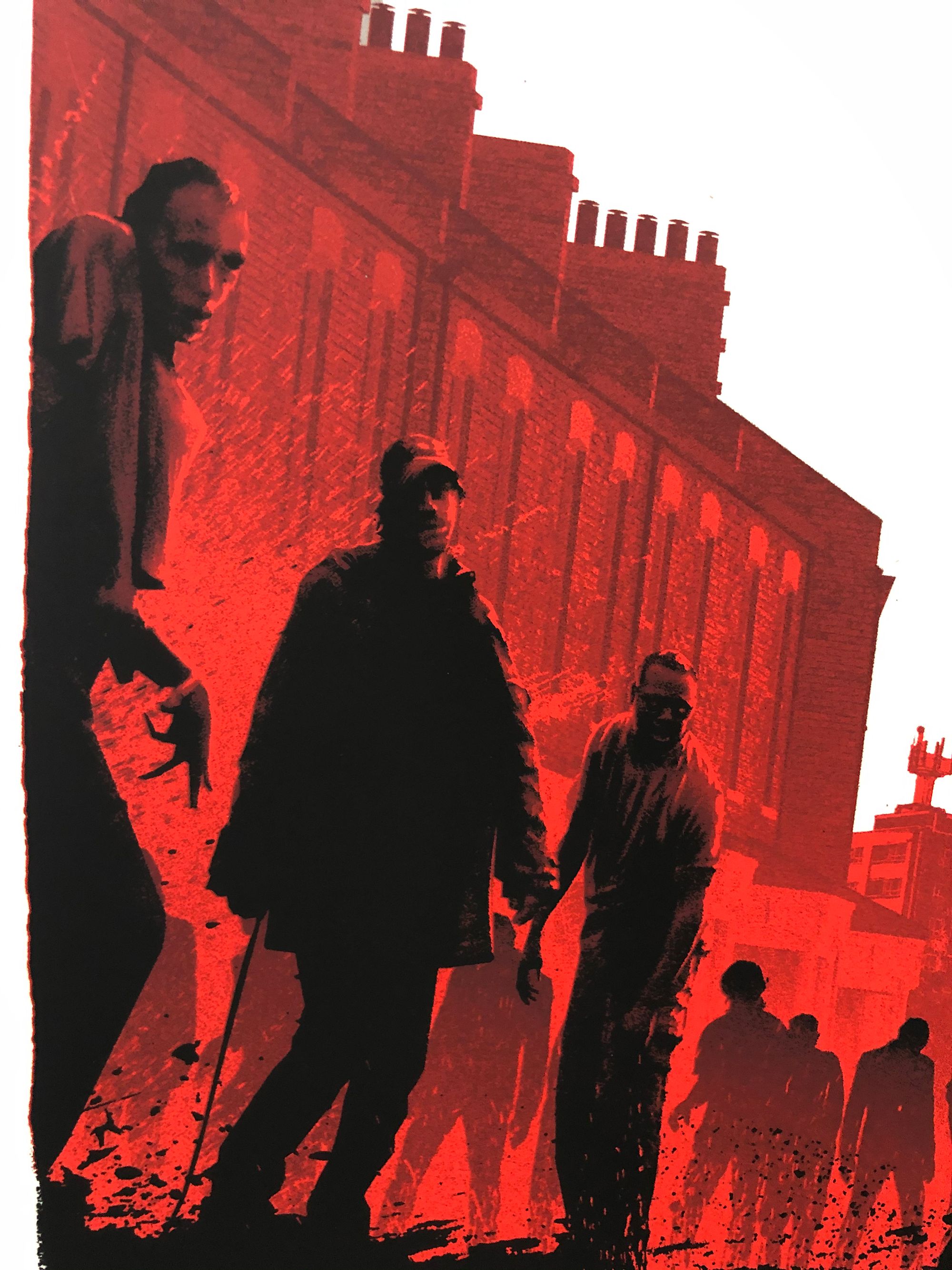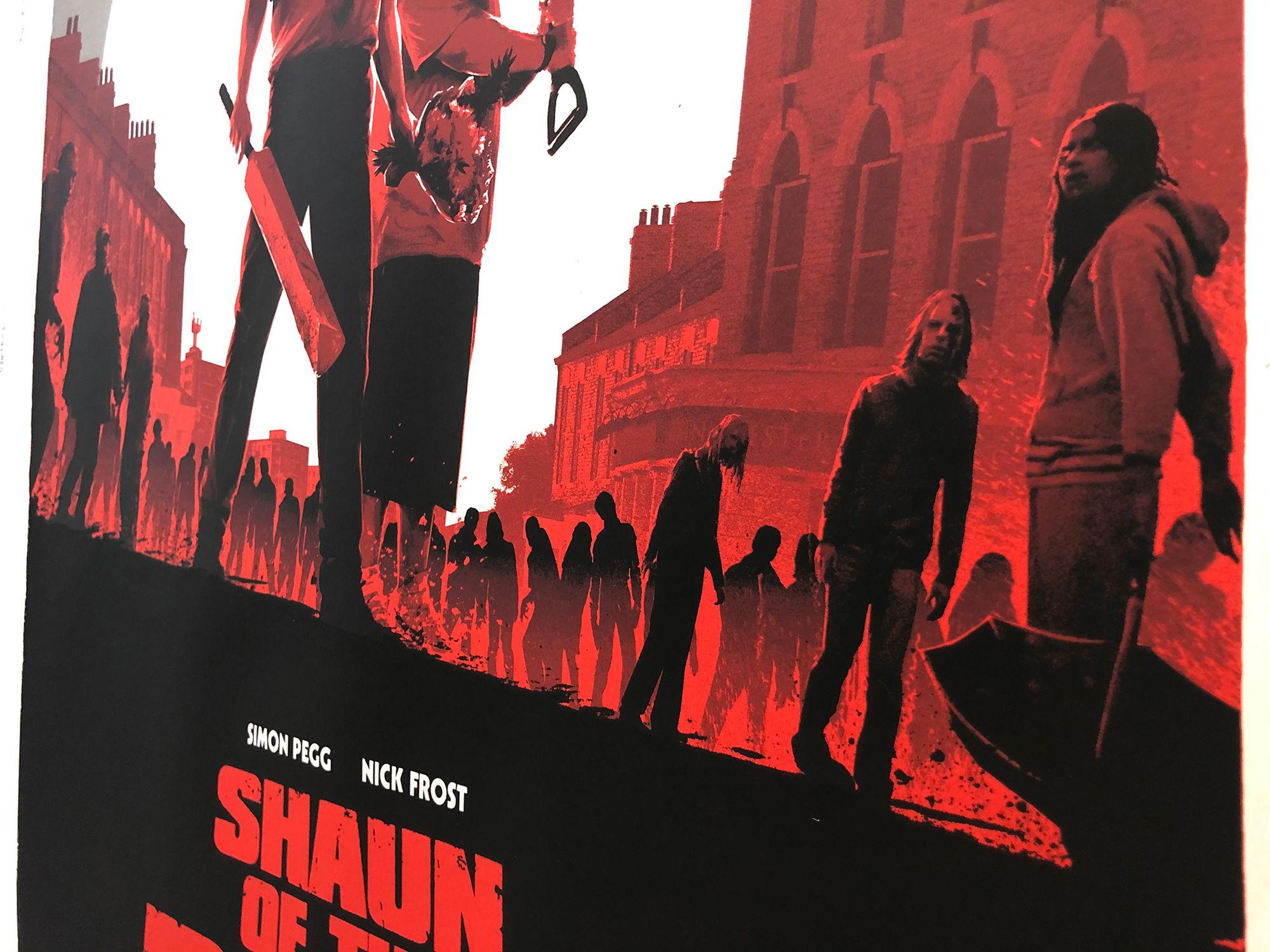 Join the newsletter to receive the latest updates in your inbox.