'Stalker' variant edition by Adam Maida, commissioned by the ever-excellent Black Dragon Press, and officially licensed by Moss Film in Russia and the Tarkovsky estate.

This poster is excellent. Just look at it! To call it striking would understate the impact of seeing it. We love Adam's work and turning this piece into a screenprint made for some happy time on-press.

Black Dragon Press are at Thought Buble Comic Art Festival this weekend and have this variant edition as an exclusive comic con release. The regular Stalker edition has been released in collaboration with Mondo in the US.

'Stalker' variant was screen printed at 24"x36", in 2 colours onto 300gsm Gmund Bauhaus Dessau paper. Edition of 70 or so + APs.

… for any screen printers out there, check out our hand-finished bleed allowance. Yeah, forgot to add that. Jet-washer makes the save.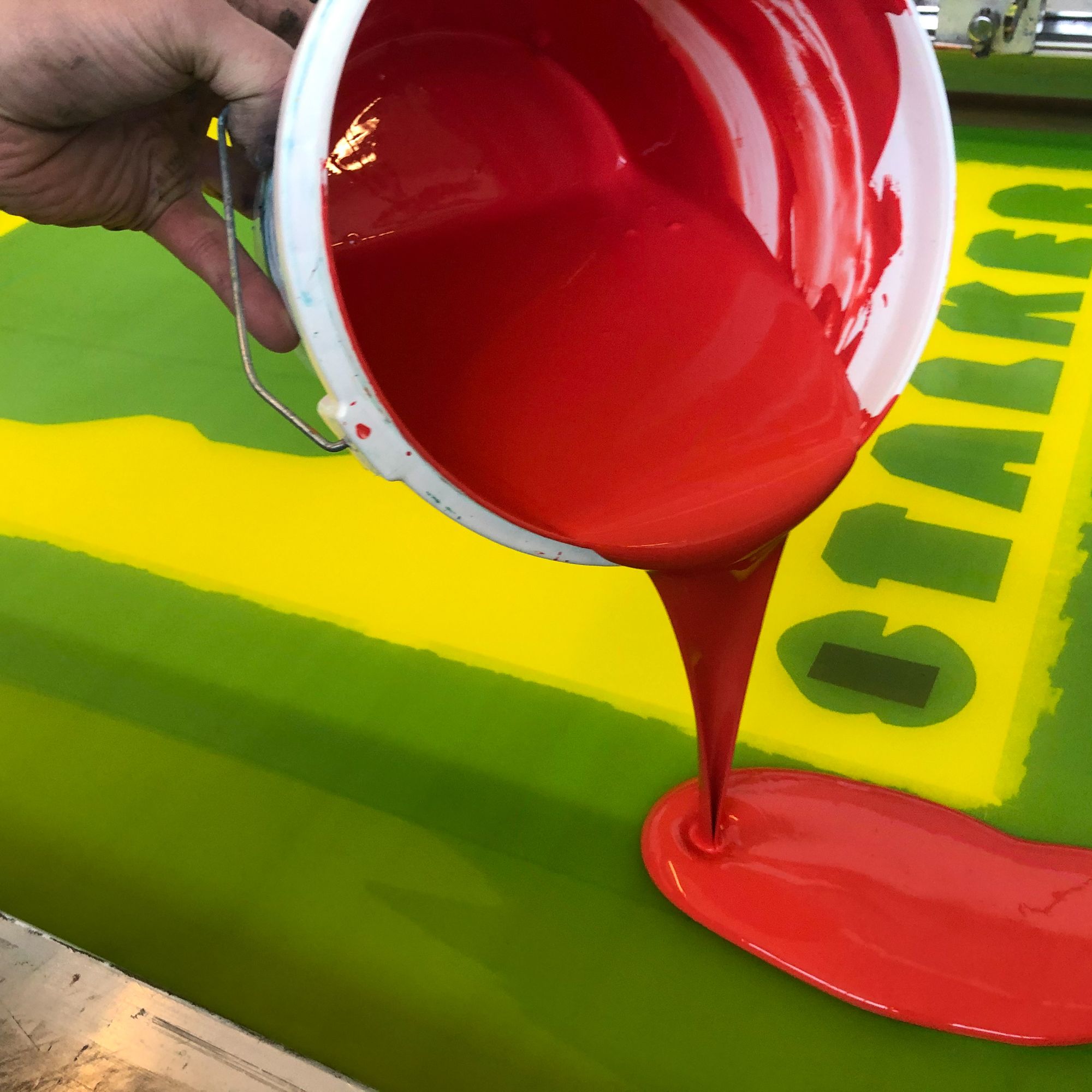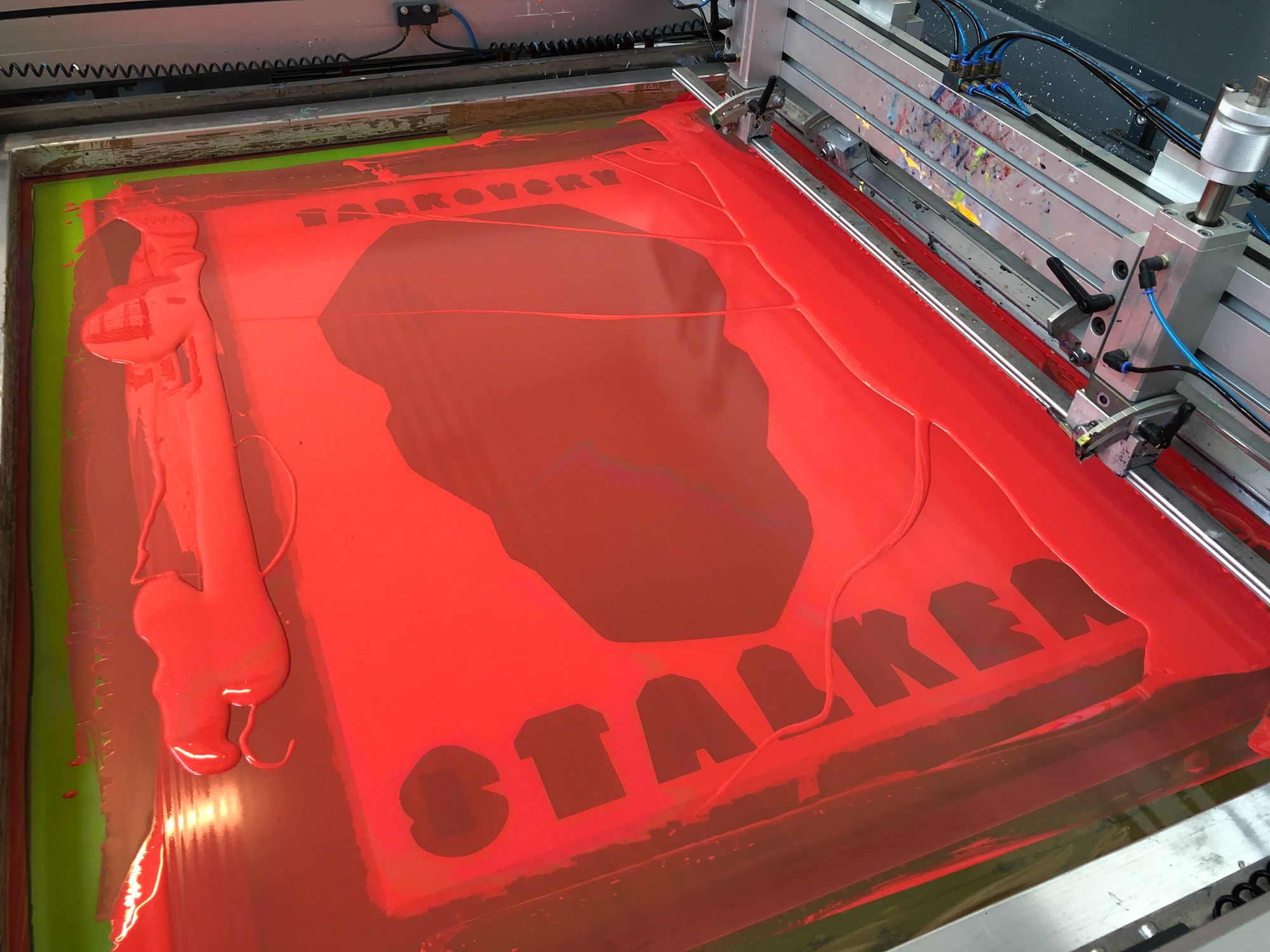 Join the newsletter to receive the latest updates in your inbox.