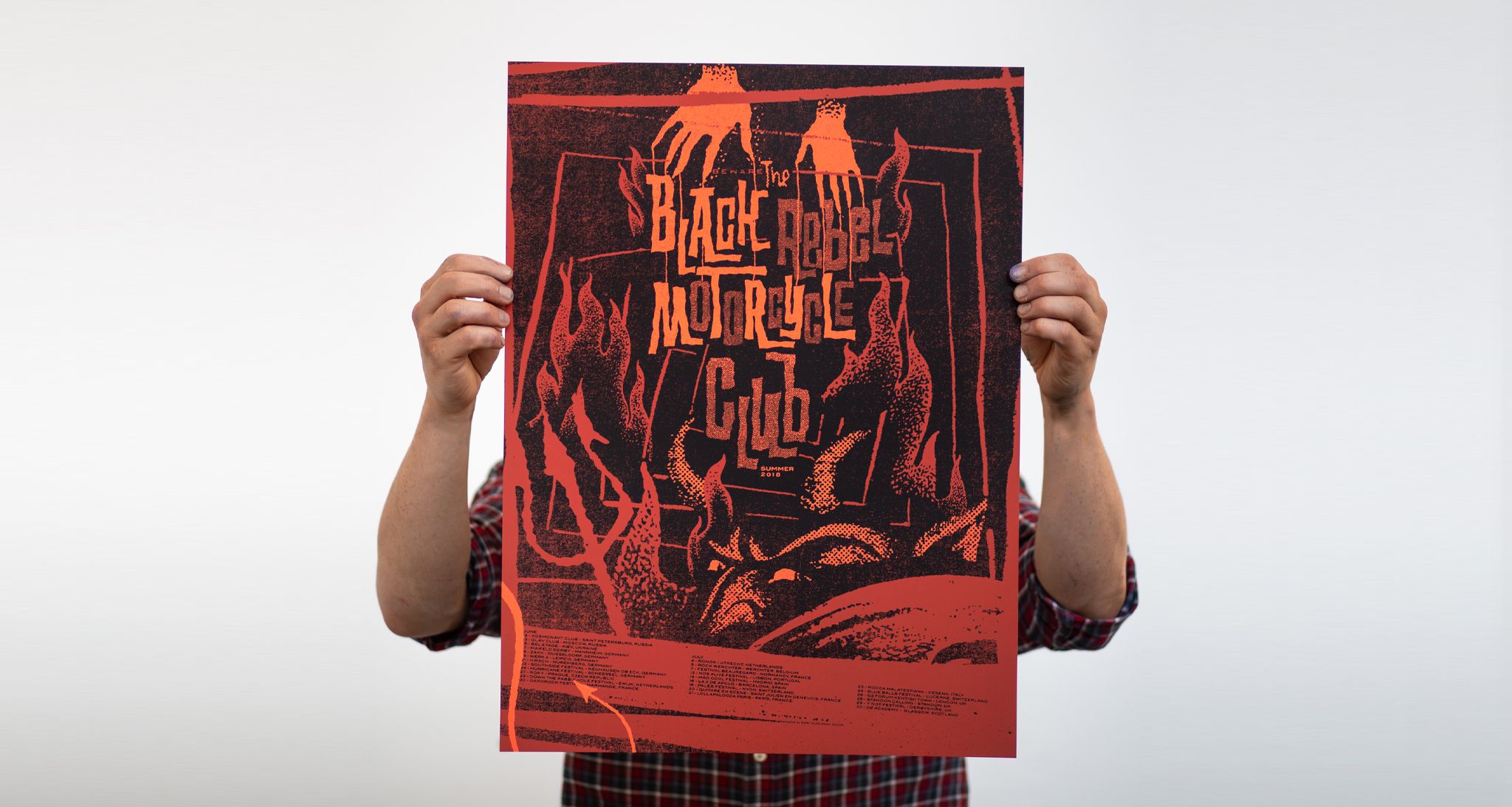 The Black Rebel Motorcycle Club tour posters, designed by Ryan Besch.
The Black Rebel Motorcycle Club are on tour, and it was a good day for us when we screen printed these exceptionally brooding tour posters for them.

The artwork for these posters was created by Ryan Besch. Excellent layering, dot-work, and typographic treatment. This one was a real pleasure to take to print — it came more to life with each layer printed!

Screen-printed at 18"x36", in 3 colours, and in an edition of 200.

If you're seeing the band at one of their concerts, hopefully, you'll have a chance to snag a print.
Bon!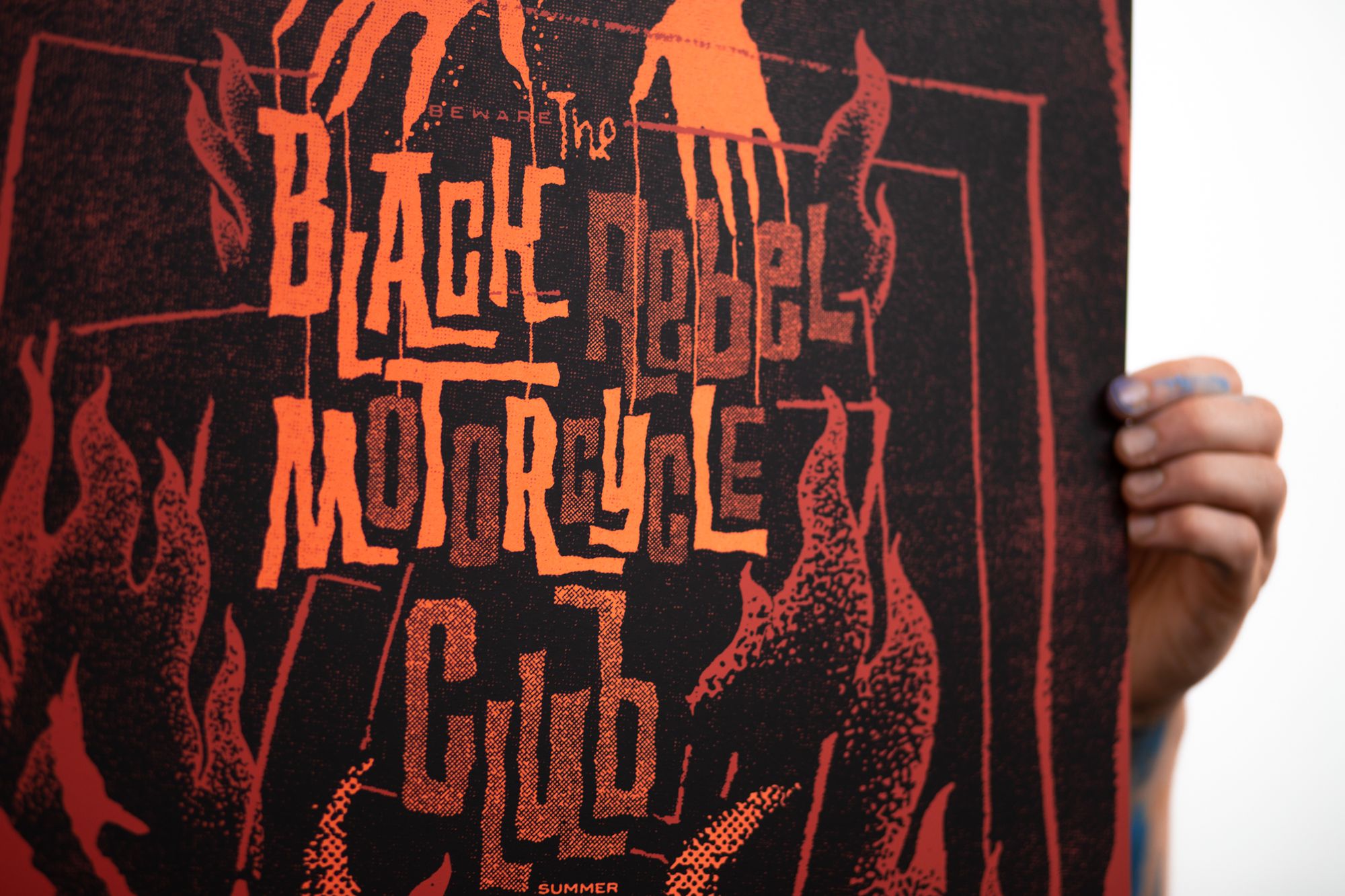 Join the newsletter to receive the latest updates in your inbox.