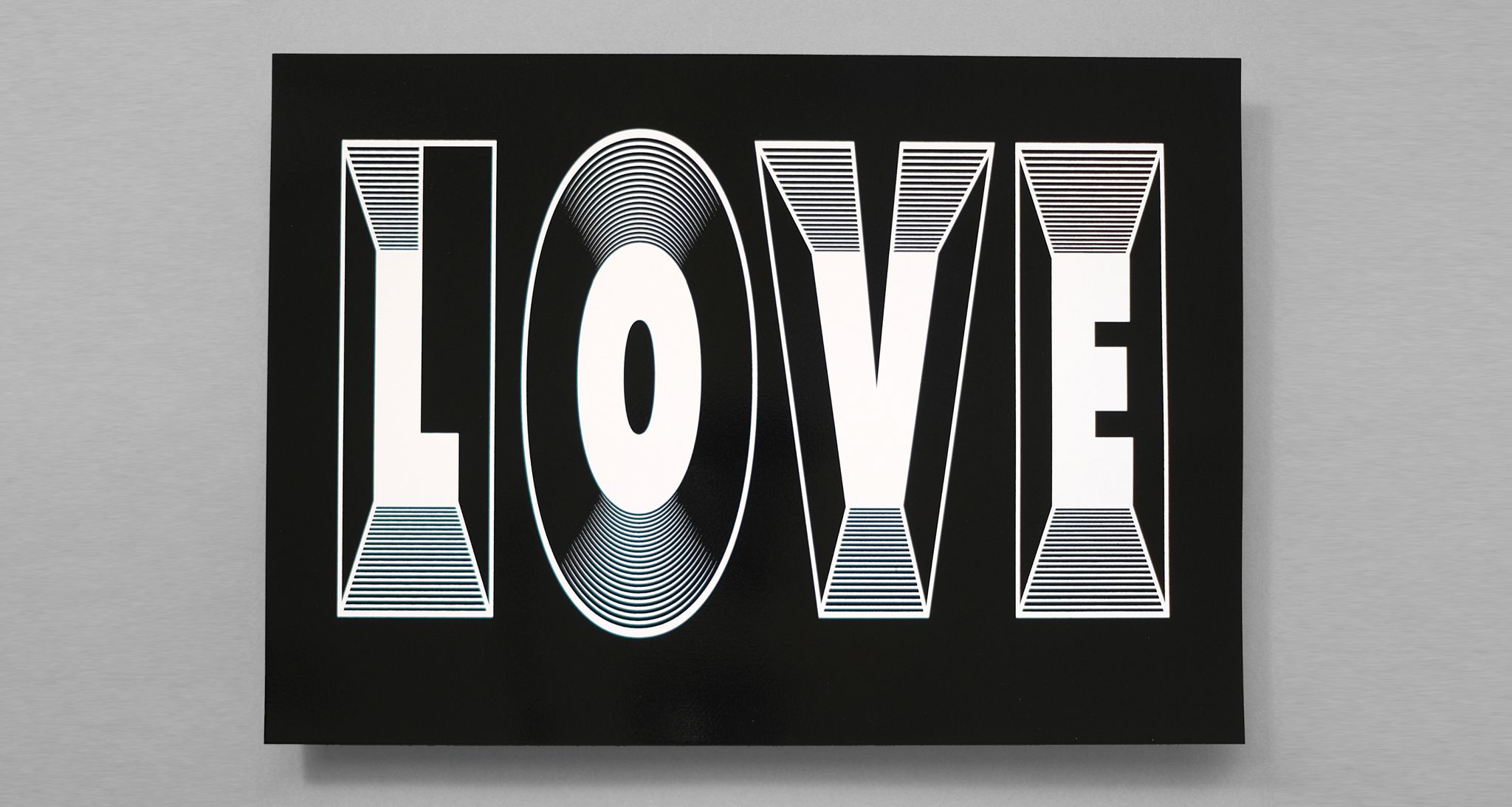 The LOVE editions.
The LOVE editions are a new set of screen prints, built with love at the White Duck Editions studio. For our final release of 2020, we've created something with a bit of weight, to see us into the new year.
• • •
The LOVE edition is a new set of four screen prints, designed and produced at the White Duck Editions studio. An exercise in heavy printed media. A further push toward the sublime.
This edition marks our last release of 2020, and also a bookend to a year which—I think we'd all agree—has not been the kindest in memory.
When we set about creating a typographic print to mark our year end, we already had the word LOVE in mind. After all, it is love and connectedness that will see us through this undeniably strenuous year, and hopefully into an altogether brighter 2021. There is an inherent positivity here that goes a long way to keeping our feet planted and our eyes looking forward. There is strength to be drawn.
LOVE is a hefty sentiment, and one which we aimed to match with a similarly hefty and substantial screenprint.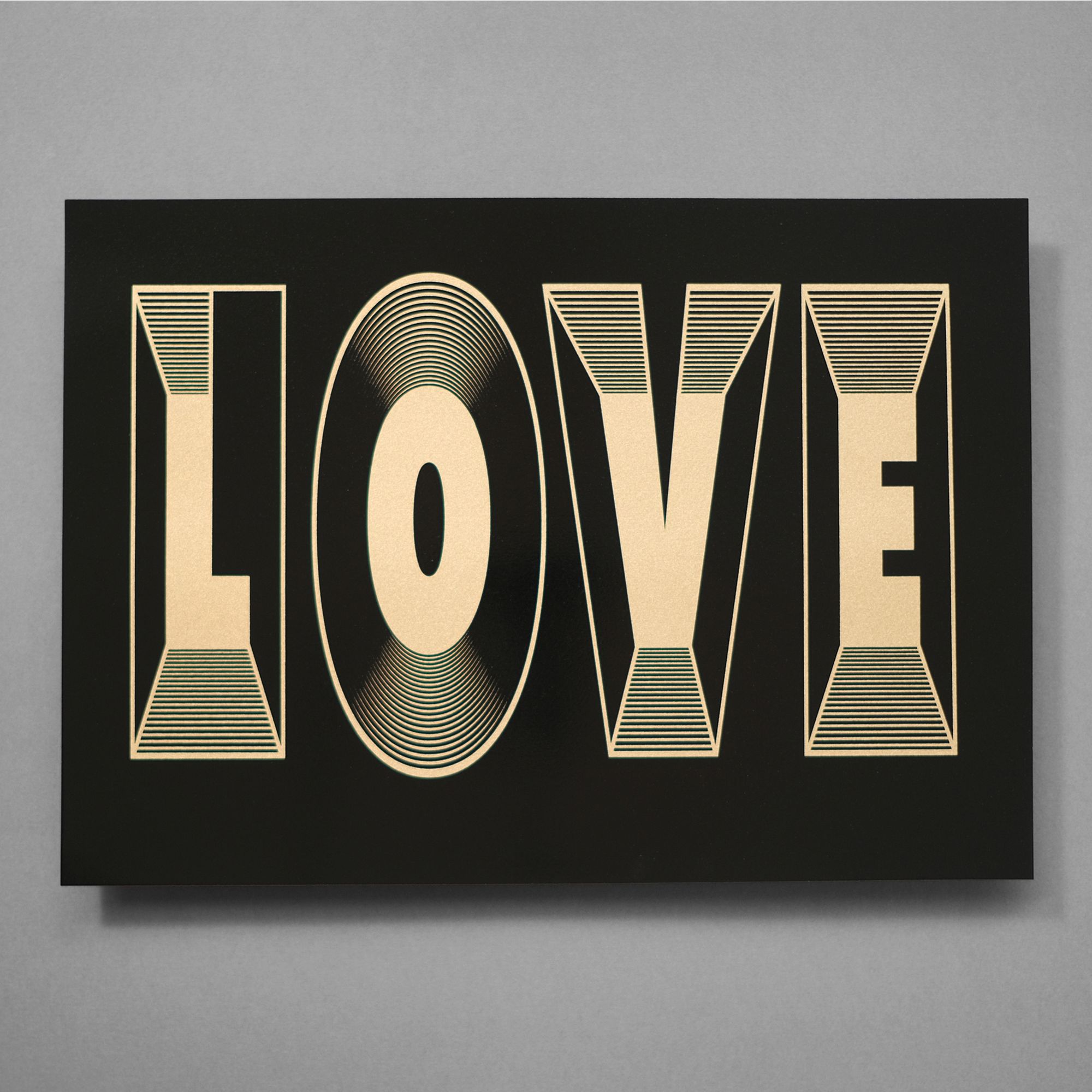 Rebecca designed the typography with a sense of construction in mind. She wanted the words to look built, stacked, concrete and set at angles from the paper. To exude a feeling of permanence. There are parallels with the way that love operates in our lives: we work hard on its construction, its shape, and the way it shapes us; we build upon it, layer after layer, marvelling at how its form evolves; and we hope to reach a point where it assumes permanence in our lives, is part of the fabric of who we are.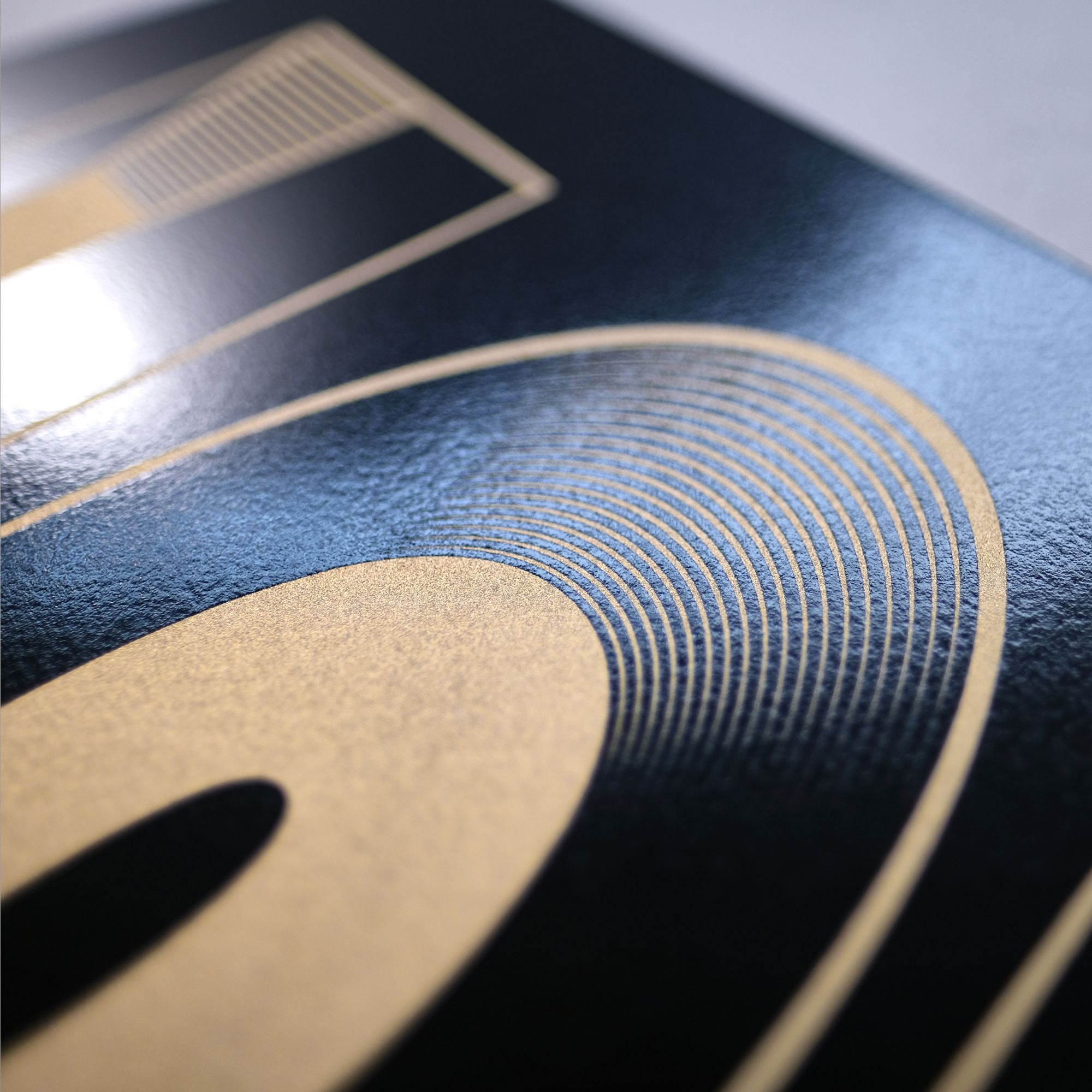 The typography was strong on-screen, but through the screen print process, we were able to elevate it to another level. Printing with matte colours (and one metallic ink) as a base, we then layered heavy high-gloss enamel black ink to create a thoroughly constructed and built looking screenprint. Super tactile and with brilliant depth, it is a print that captures the light and causes the word LOVE to move in and out of focus, regularly leaping from the paper toward the viewer.
We used a beautiful 100% cotton paper from St Cuthberts Mill in Wells. The 310gsm Tub-sized Somerset Satin adds more weight to the finished print, and the paper's stippled surface is highly accentuated in the glossy finish of the enamel ink.
The sum of these elements is a highly photogenic print (which certainly can't be said of all screenprinted editions), and an edition that we're very excited to release.
We hope you like it.
Best wishes for 2021.
Rebecca & Joshua.
The LOVE edition is available to buy from our shop on Sunday 13th Dec at 5pm GMT.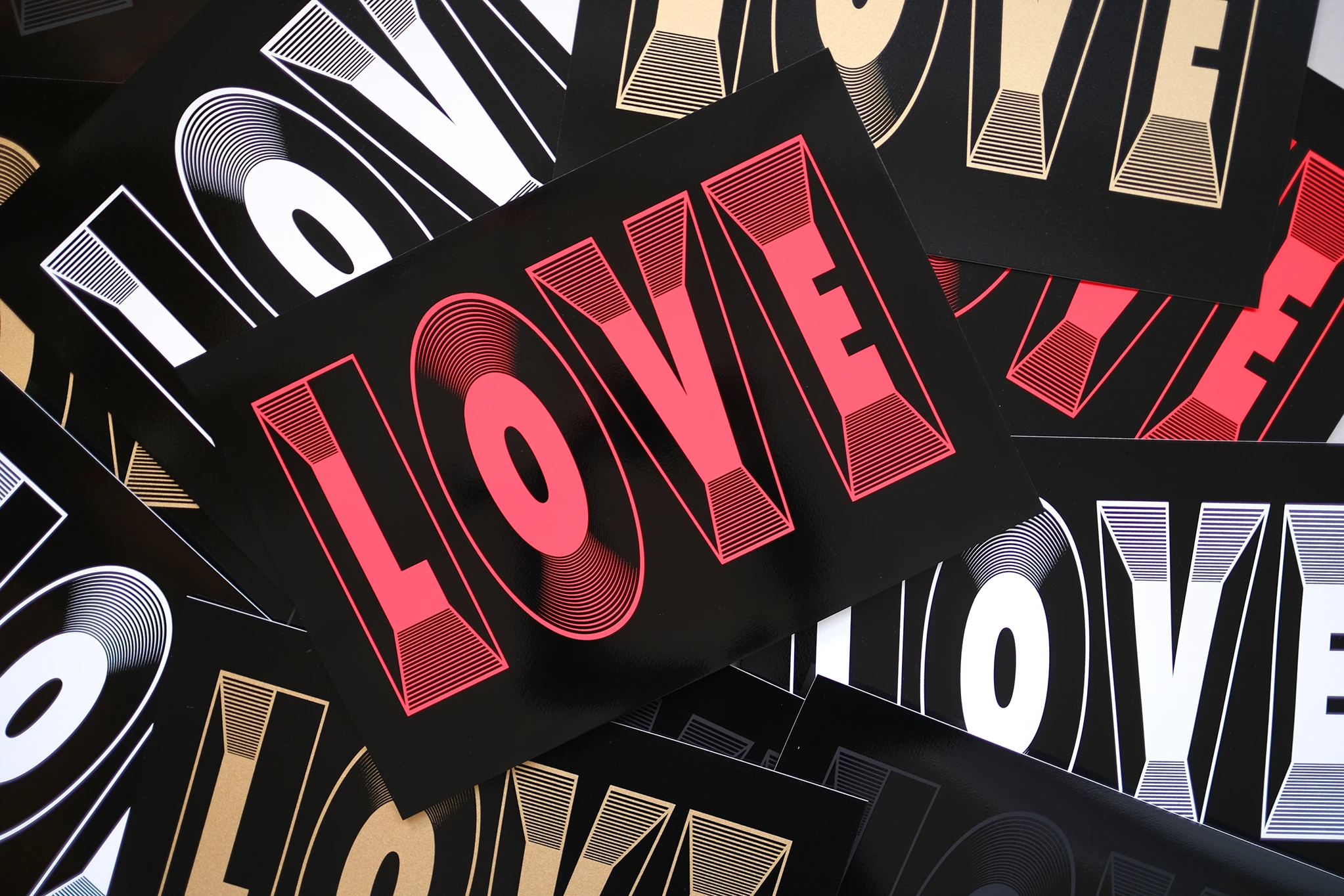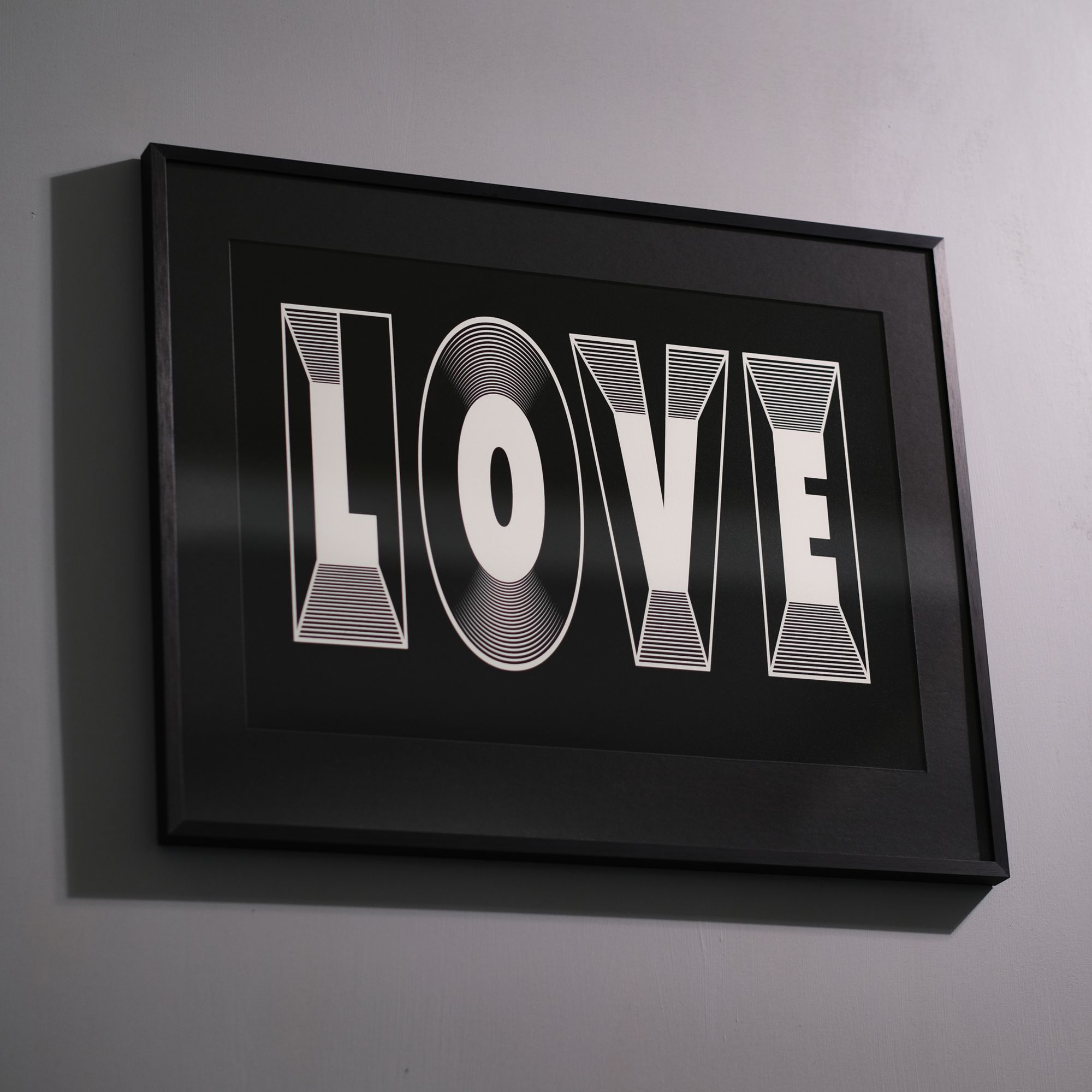 Join the newsletter to receive the latest updates in your inbox.