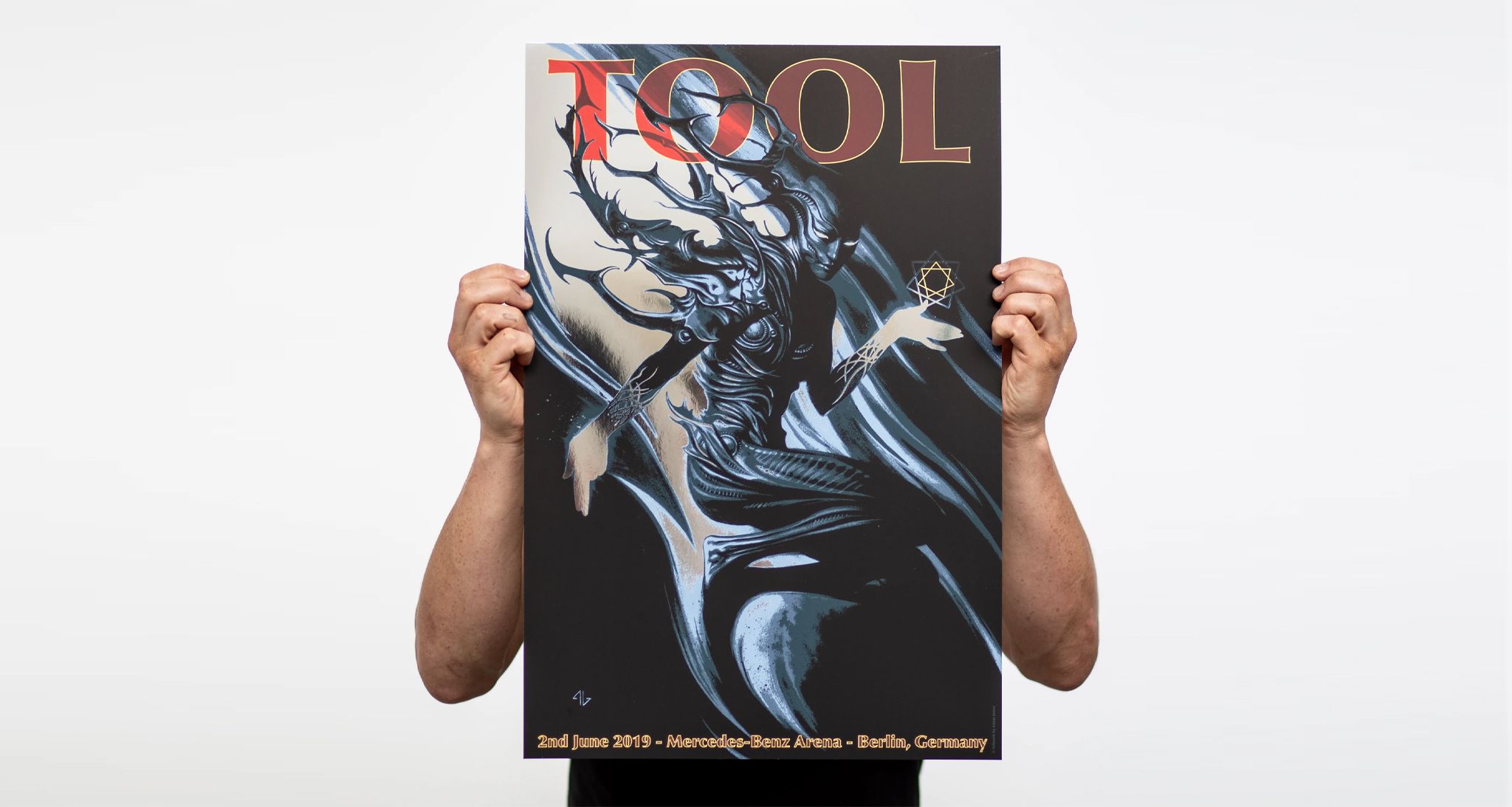 TOOL—screen printed European tour posters.
15 limited edition screen printed posters for the TOOL European tour 2019.
TOOL have been on tour, with 15 of those dates spread across Europe in May and June. The band are also poised to release their first album in thirteen years (titled Fear Inoculum), as well as releasing their entire back-catalogue to streaming services for the first ever time (that happened today!).
It's a good time to be a TOOL fan.
In the White Duck Editions studio, we produced posters for every date of TOOL's European tour. The 'Scarab Queen' artwork was created by Adi Granev, which we used to create a 6 colour screen print separation. We then created a full set of visuals for the band, suggesting colourways for each concert; and after some good back-and-forth, settled on a range of 15 paper and ink combinations.
The band wished to have foil paper throughout, so we used the Mirri H & Mirri Holographic ranges by Mirriuk.
All posters were printed in 6 colours at 16"x24". We hand numbered all posters here in the studio, and TOOL then signed a super limited number of each edition. Edition quantities and papers as follows:
Berlin, 2nd June x 400 on silver foil
Prague, 4th June x 250 on gold foil
Vienna, 5th June x 300 on red foil
Nurburg, 7th June x 250 on green foil
Nuremberg, 9th June x 275 on rainbow holo foil
Krakow, 11th June x 275 on copper foil
Florence, 13th June x 250 on black foil
Donington UK, 16th x 300 on gunmetal foil
Amsterdam, 18th June x 400 on blue foil
Copenhagen, 20th June x 250 on pillars of light holo foil
Clisson, 23rd June x 250 on silver foil
Zurich, 25th June x 275 on red foil
Werchter, 28th June x 250 on rose gold foil
Madrid, 30th June x 250 on lava holo foil
Lisbon, 2nd July x 300 on H black foil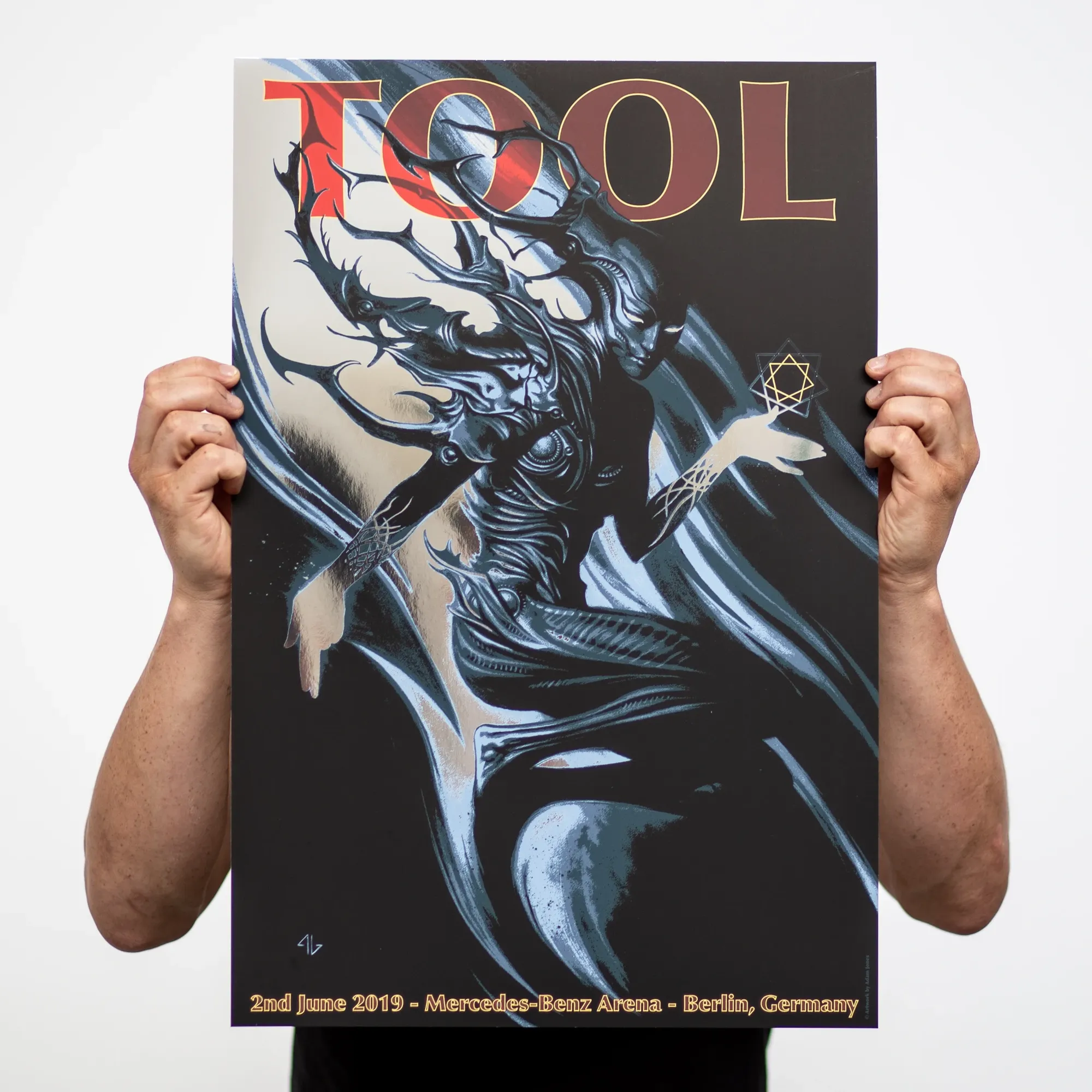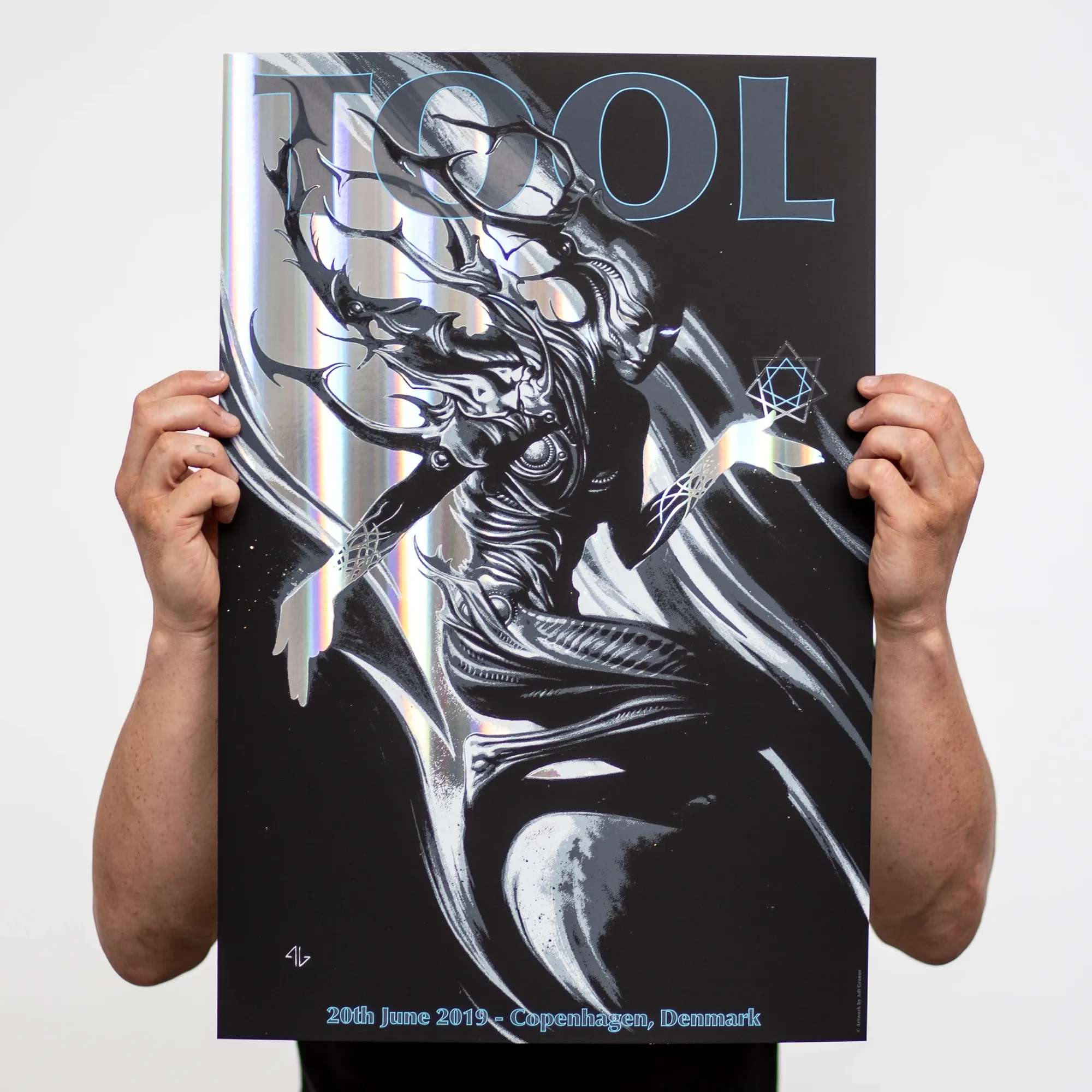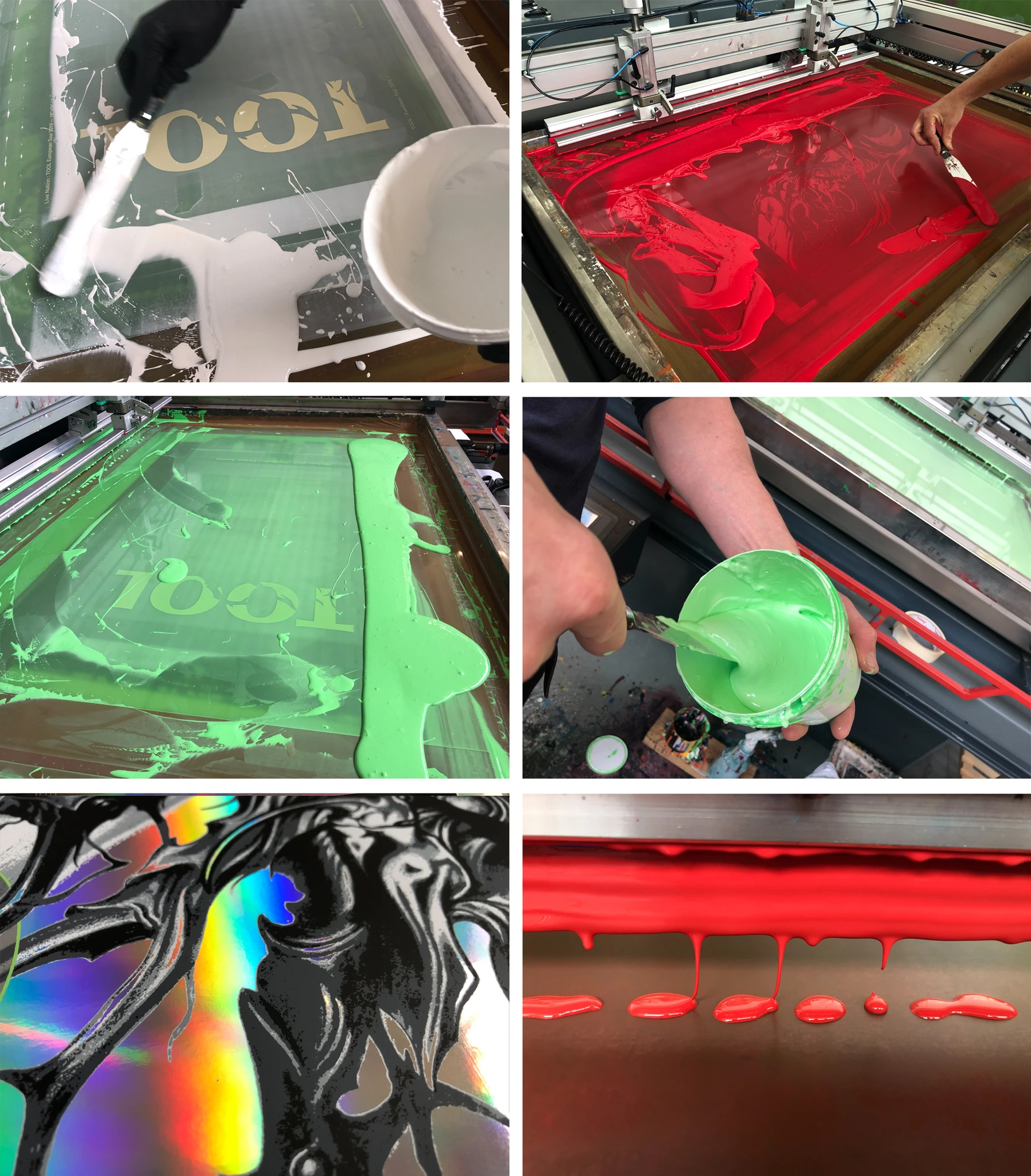 Join the newsletter to receive the latest updates in your inbox.