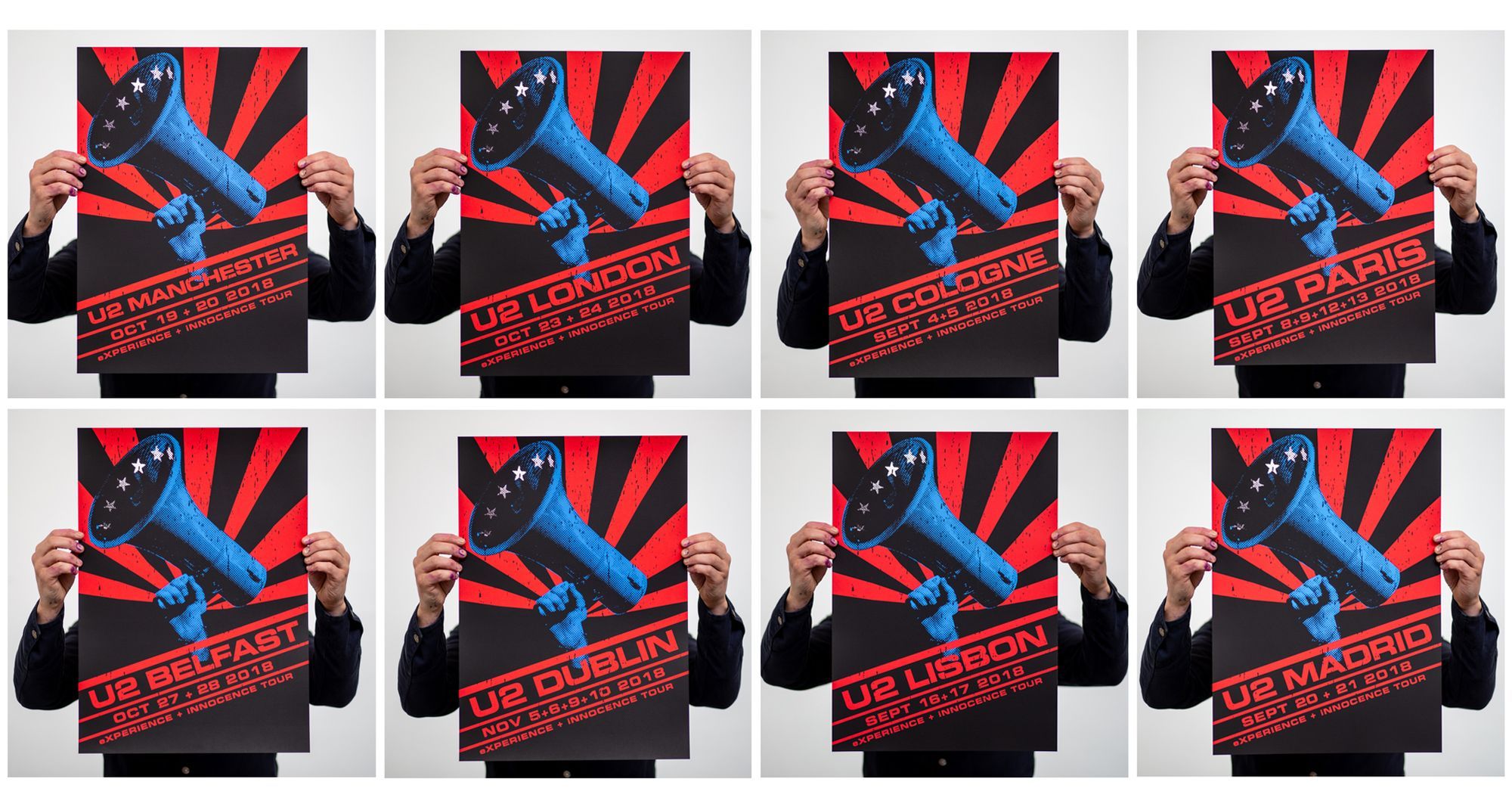 U2 European Tour 2018: iconic screenprinted poster series
LONG LIVE THE POSTER REVOLUTION! The long term U2 collaborator, Shaughn McGrath, created a set of instantly collectible posters for the band's European tour.
At time of writing, U2 have been touring Europe since August, taking their eXPERIENCE+iNNOCENCE TOUR to a total of thirteen cities, with dates in Ireland and the UK about to get underway.
A couple of weeks before the tour commenced, we began the enviable task of screenprinting tour posters for each and every city, and are just now wrapping production on the final editions, for Manchester, London, Belfast, and the tour finale, Dublin!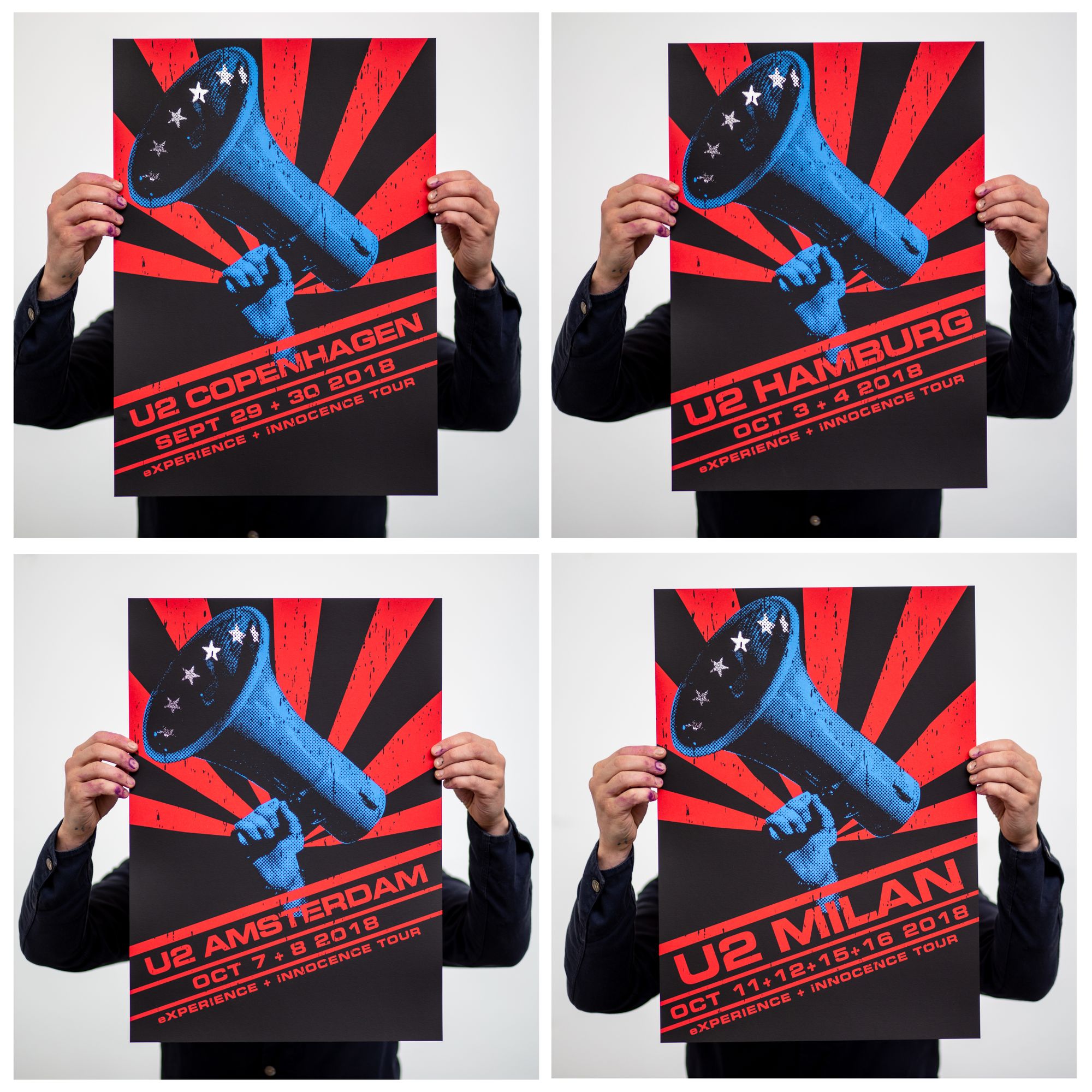 Before the tour got underway, you may have seen a host of promotional material that featured Bono holding a blue EU megaphone. The iconic megaphone was used on what become one of the most popular T-shirts for the tour, and so Shaughn McGrath, long time U2 collaborator, worked with Live Nation Merchandise to bring a set of screenprinted posters to life, using the some bold imagery.
There is a great article, penned by Shaughn himself, which shows the process behind the creation of the posters. Hit the link below to take a look.
All posters were screenprinted at A2 in 3 colours onto 270gsm premium cover. Limited edition quantities varied by city, but in total we screenprinted and hand-numbered over 4000 posters for the tour.
Below is a short video, taken at the White Duck Editions studio during production of a posters and shared across U2's socials.

Best of luck to the band for the final dates of the tour. And to anyone who has tickets for the UK or Ireland concerts, make sure you go check out the merch stall!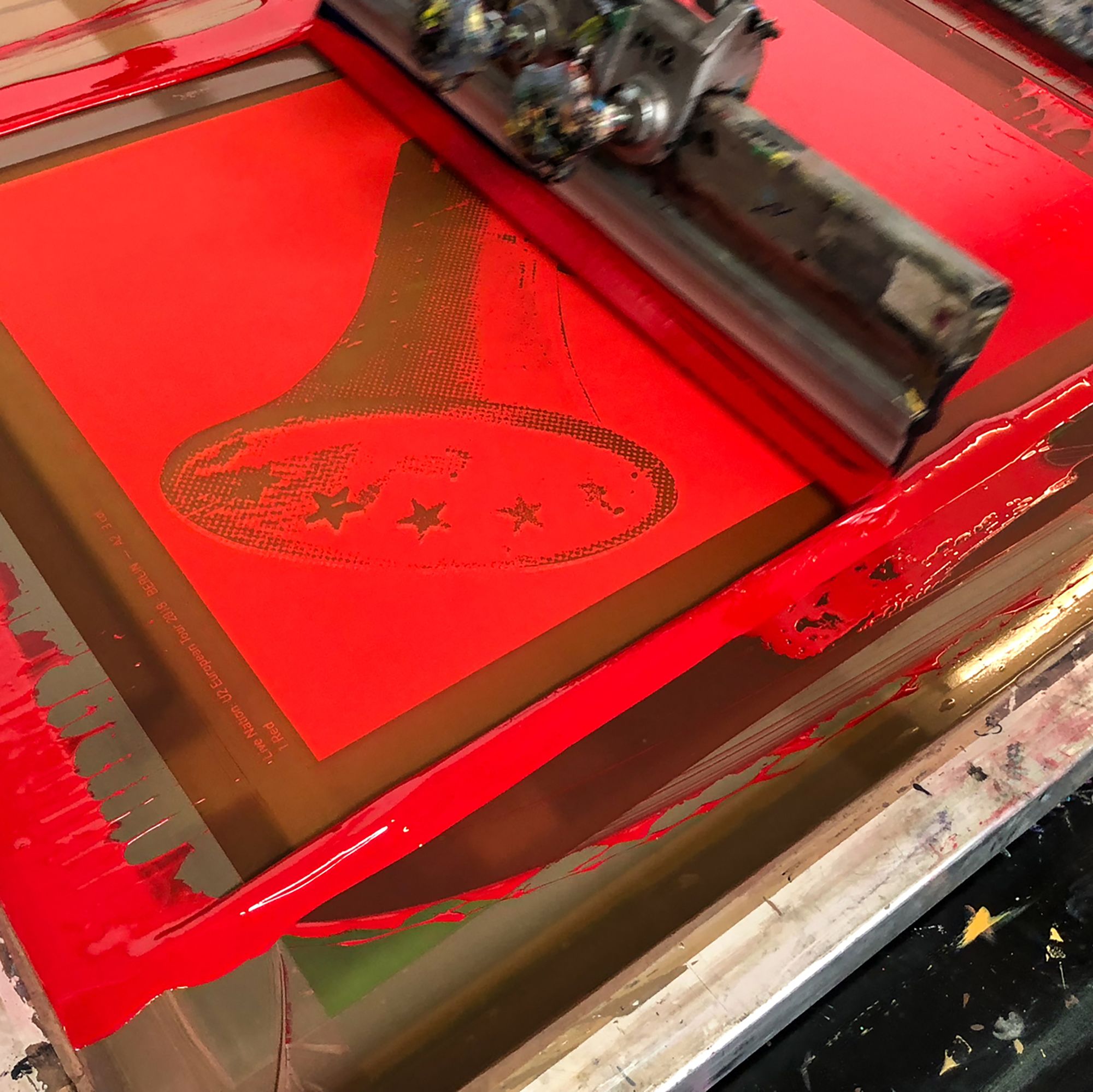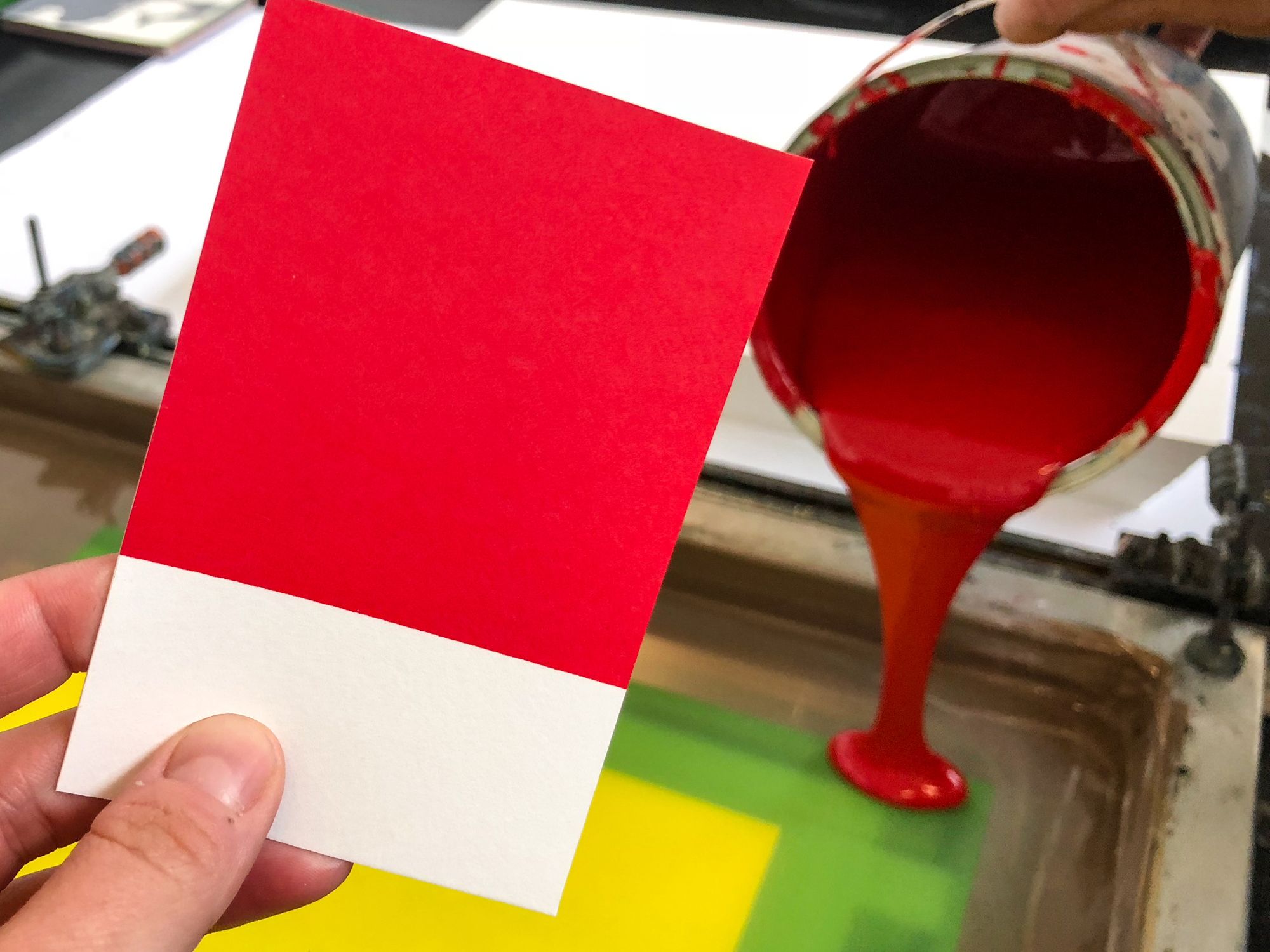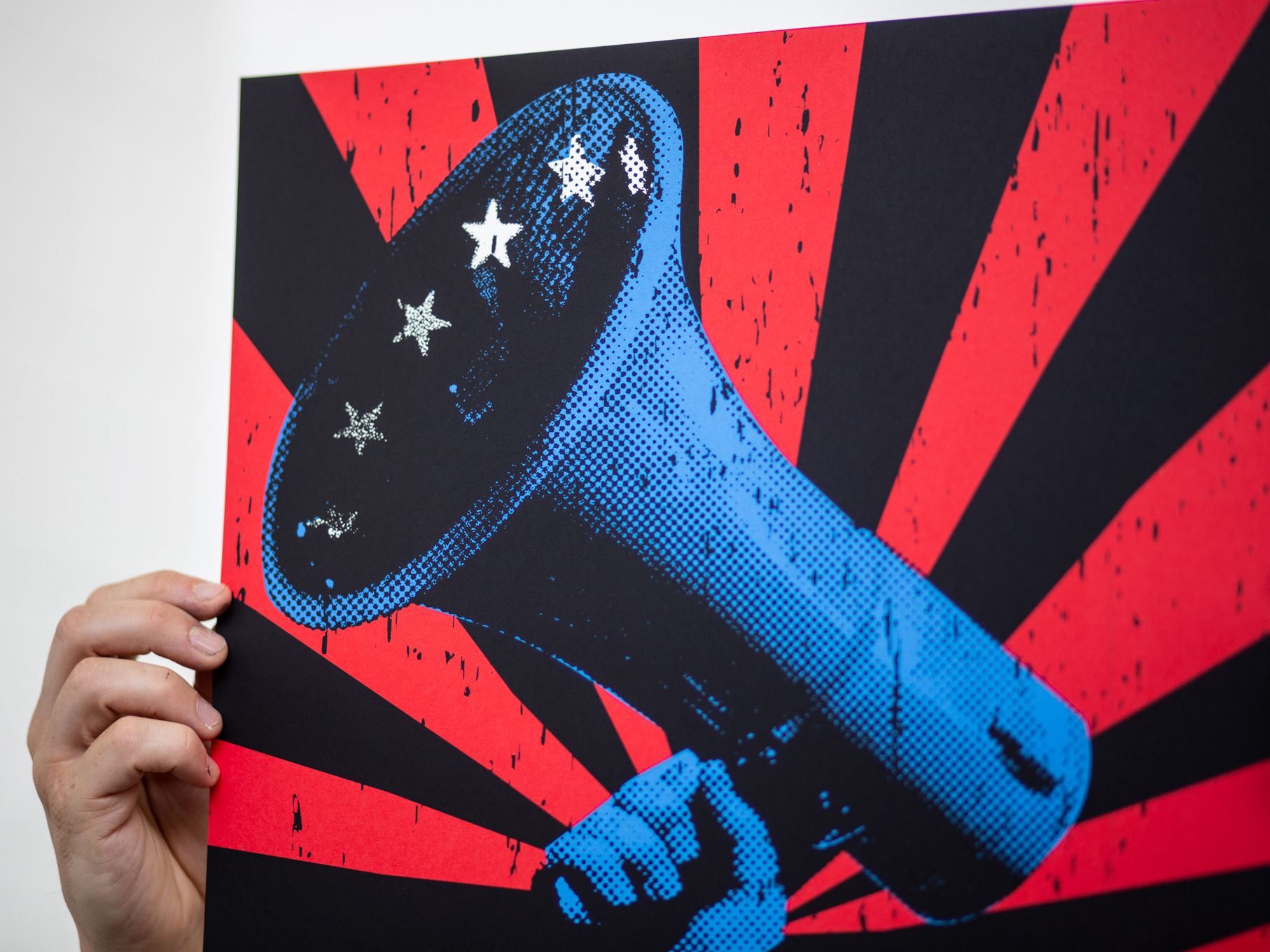 Join the newsletter to receive the latest updates in your inbox.