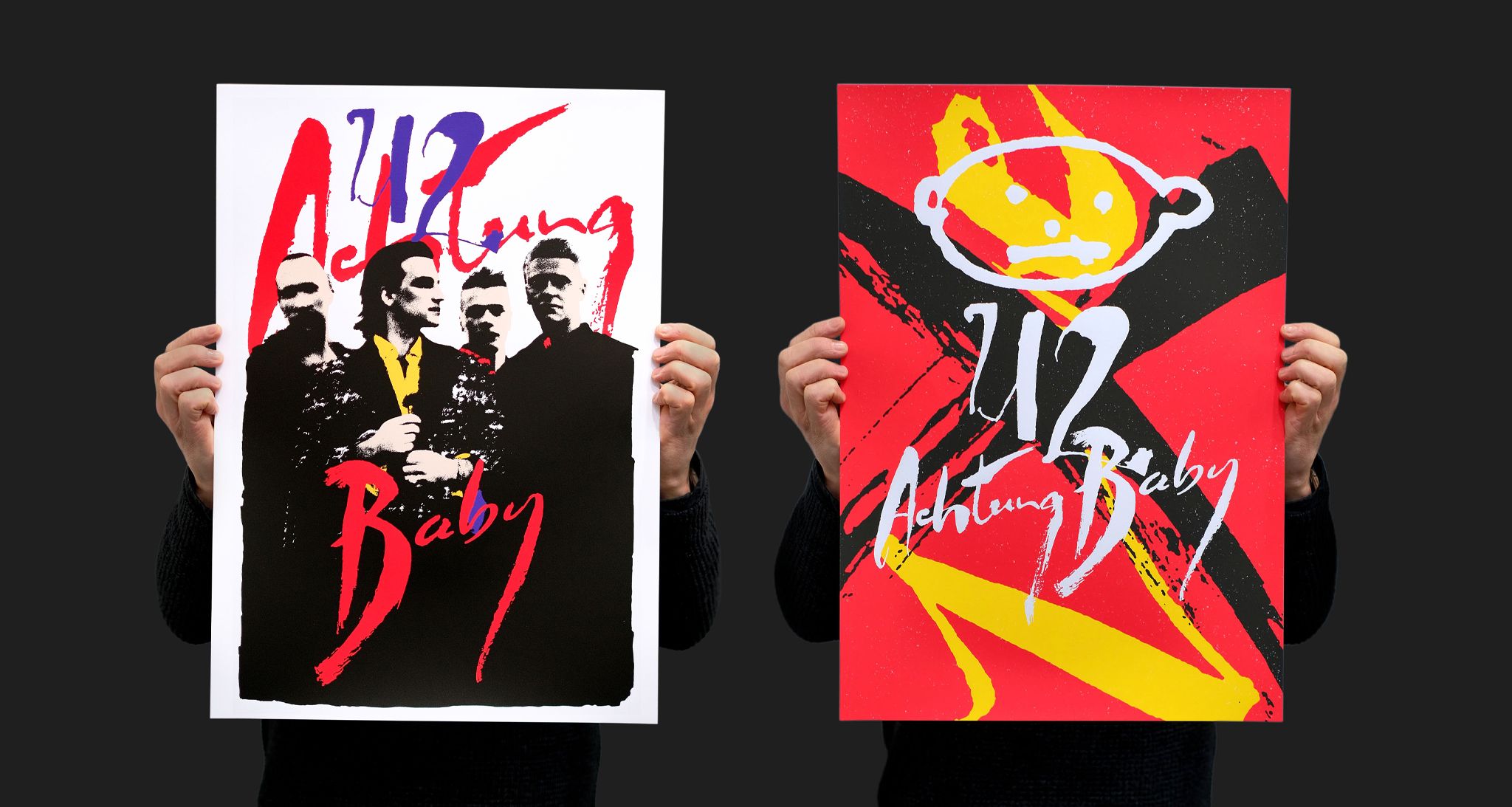 U2's Achtung Baby, 30 years on
To celebrate 30 years since the release of Achtung Baby, U2's career-defining 7th studio album, we were commissioned to screenprint two limited edition Shaughn McGrath artworks from the album's archive.
Cannibal & X Logo are new limited edition art prints celebrating 30 years since the release of Achtung Baby. Both editions are now sold out.
Released in 1991, Achtung Baby signalled a new visual direction for U2, leaving their brooding black and white aesthetic behind. The band, influenced as much by alternative rock as they were the electronic dance music scene, embraced a new visual language for the album artwork, one filled with colour and self-expression. Making this a reality was a dream job for the fresh-out-of-art-school Shaughn McGrath.
"Working on my first 'big' project a couple of years out of art college - to make a sleeve that would break the mould of any previous sleeves done for U2, we had to see this as a brand new phase of the band's visual language."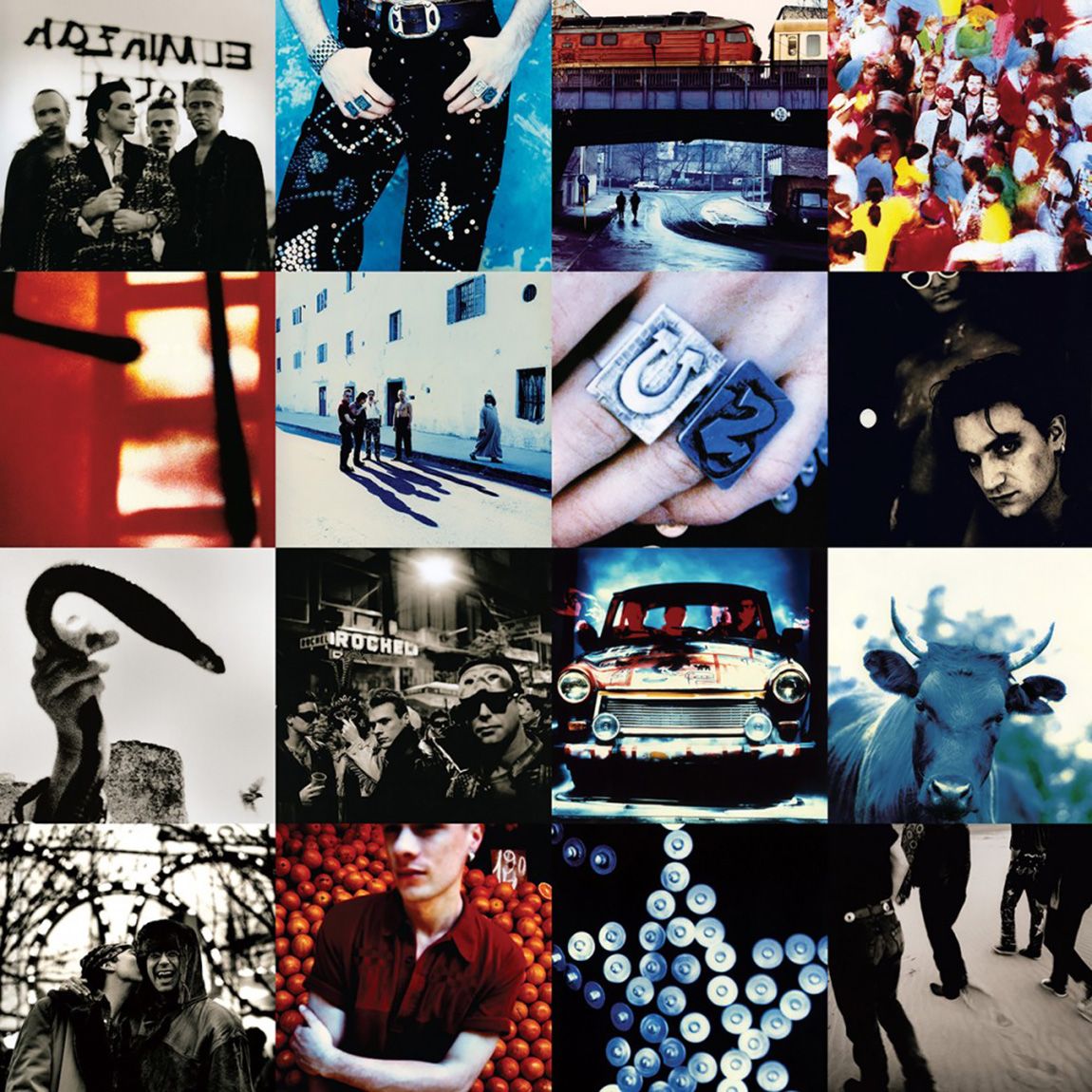 Long time U2 collaborator Anton Corbijn delivered a staggering array of photographic imagery for the album artwork, from cows in fields to vivid Majorca carnival scenes, from band members in frocks to dusty psychedelic desert landscapes, and from snakes to Trabant cars painted by artist Thierry Noir and nakedness.
McGrath, working with Art Director Steve Averill, honed in on small segments and apparent motifs they found in Corbjin's photographs, finding a visual narrative that told the story of a band in metamorphosis — a band communicating their new sonic form.
"We searched within photos to find details that became images in their own right on the sleeve; the close up of the door panel of the painted Trabant, the snake held aloft that seems poised to strike a passing bird, the sickle moon, the closeup of the star on The Edge's trousers and the rings on The Edge's fingers spelling out U-2."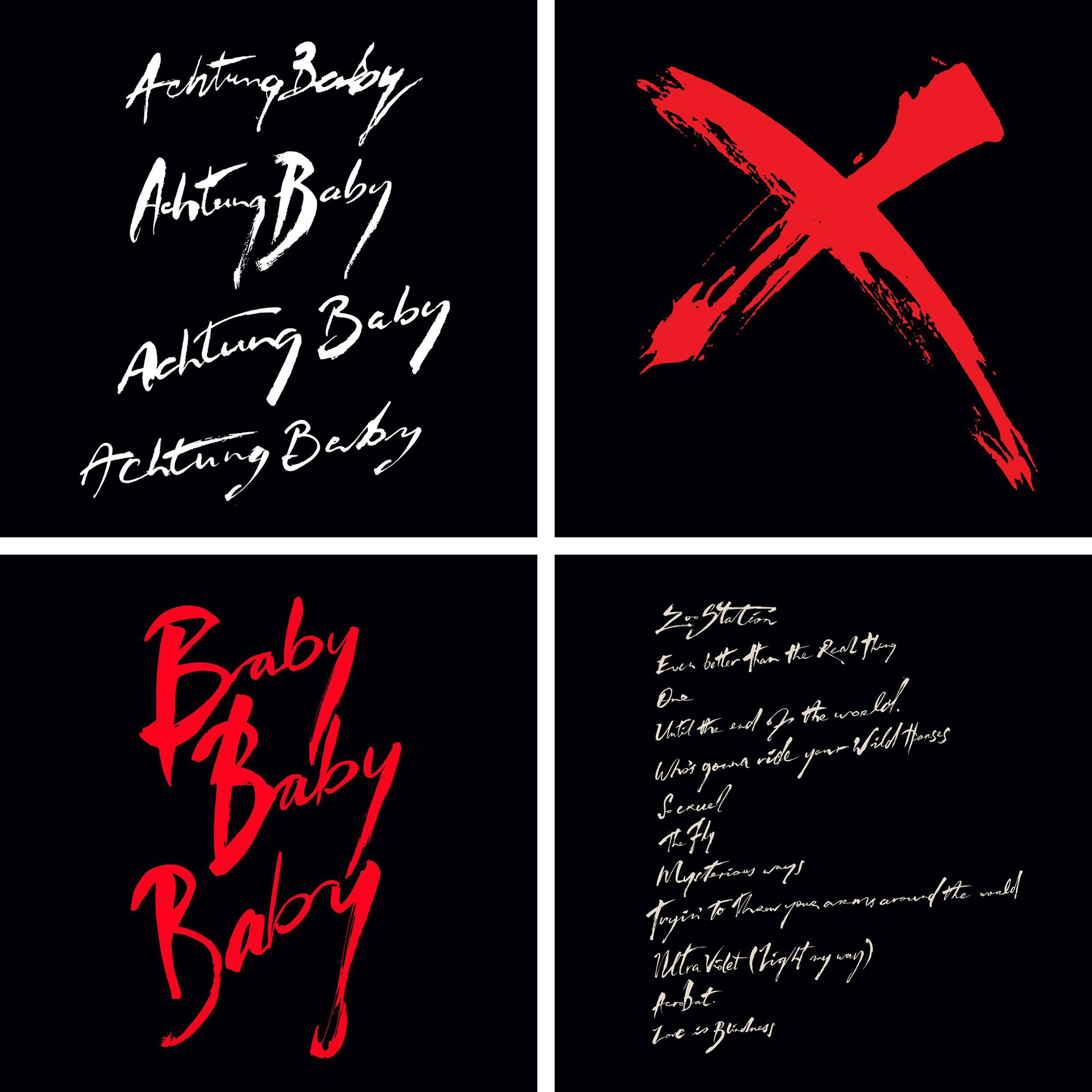 Working in the final days before the arrival of computers in their design studio, McGrath used hand made typographic elements. Whilst amplifying the expressive mood of the album, these graphic elements also proved useful when designing for multiple iterations of the artwork for territories where certain photographic elements were going cause a problem.
"I used a brush and ink to hand-drawn lettering for the album title and song titles. The brush and ink came out again as it became evident that certain territories were uncomfortable handling a full-frontal naked photo of the band's bassist Adam Clayton that featured on the back cover of the vinyl format and so I painted a large 'X' to cover the offending area of the photo."
The screenprint editions focus on a collection of iconic images that came out of this explosive period of creativity. The aforementioned X, created to cover Adam Clayton's nakedness, runs right across the X Logo print, along with hand-drawn typography by Shaughn McGrath and the baby's face, a hint at the iconography that later fed into U2's Zoopropa tour identity.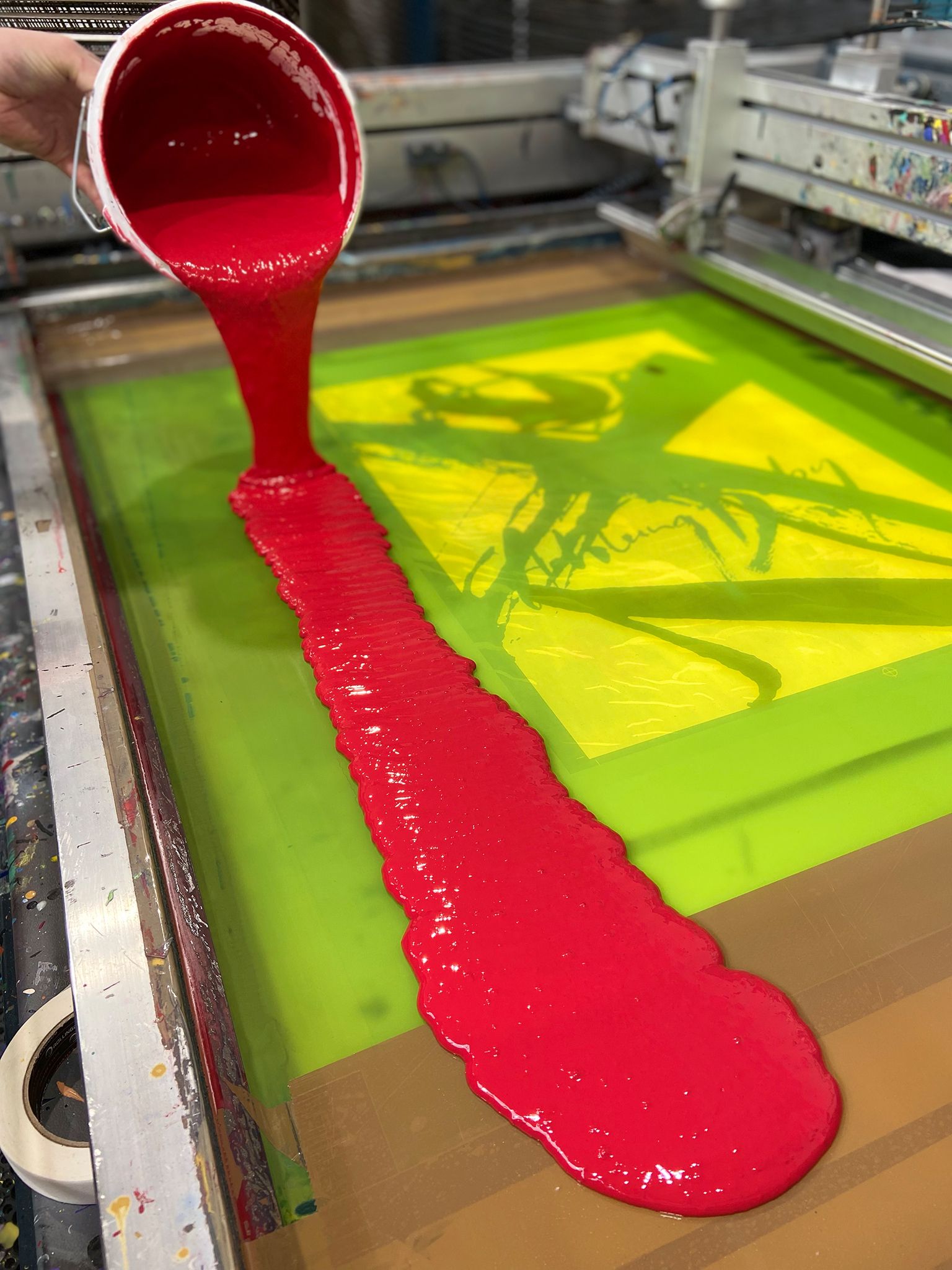 With work on Achtung Baby only just complete, Shaughn McGrath was already working on new graphic icons for album merchandise.
"I added to this iconography in the months ahead and by the time of the ZooTV Outside Broadcast and the Zooropa tours, I'd made a library of these little drawings – everything from a fish to a bicycle and from a satellite dish to the baby in a spacesuit helmet surrounded by a ring of stars that later became the Zooropa album cover."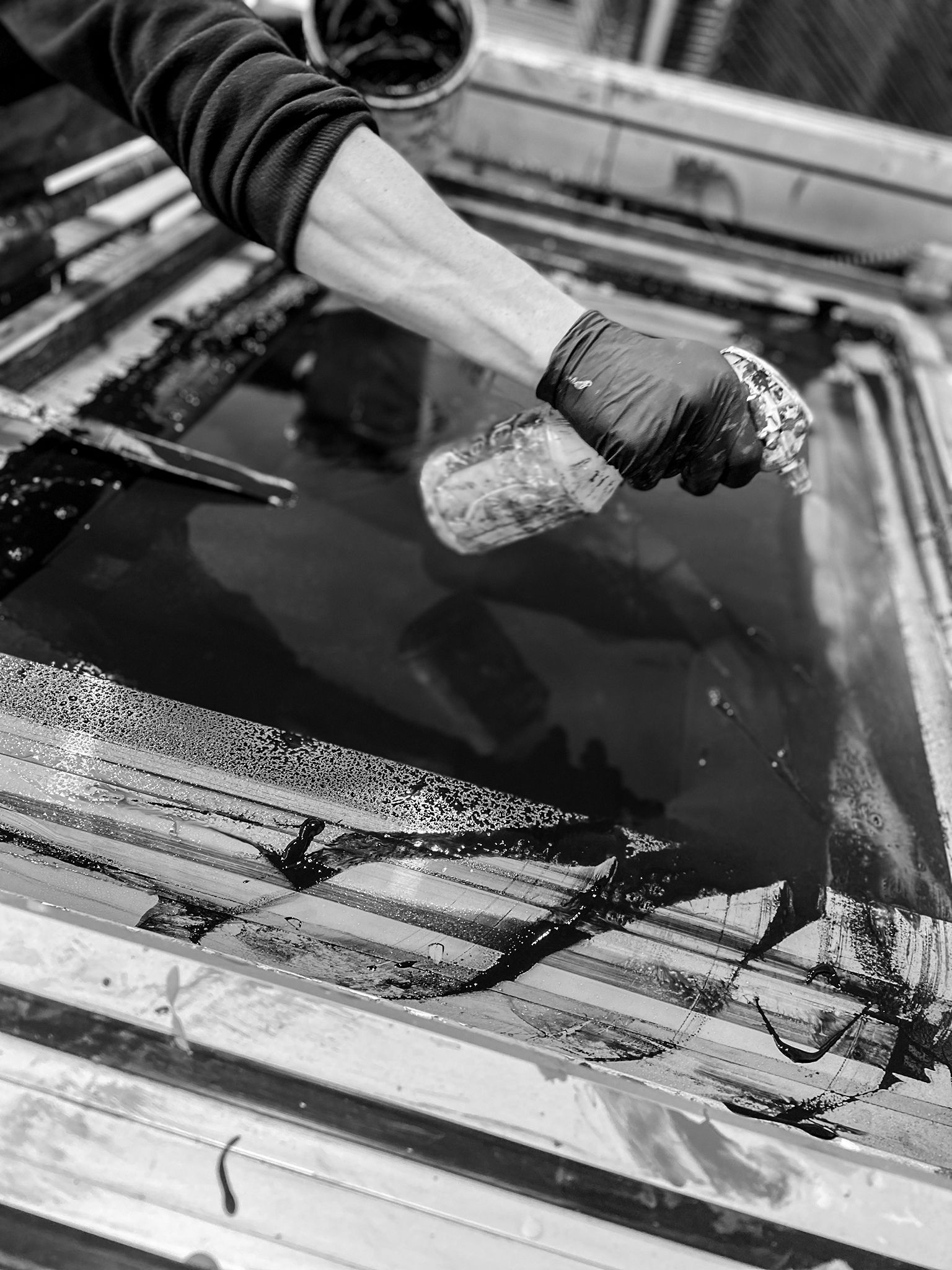 Screenprinted in colours synonymous with the artworks of the time — yellow, red, and black — X Logo is an explosive art print, full to the brim with recognisable motifs from that creative period in the early '90s.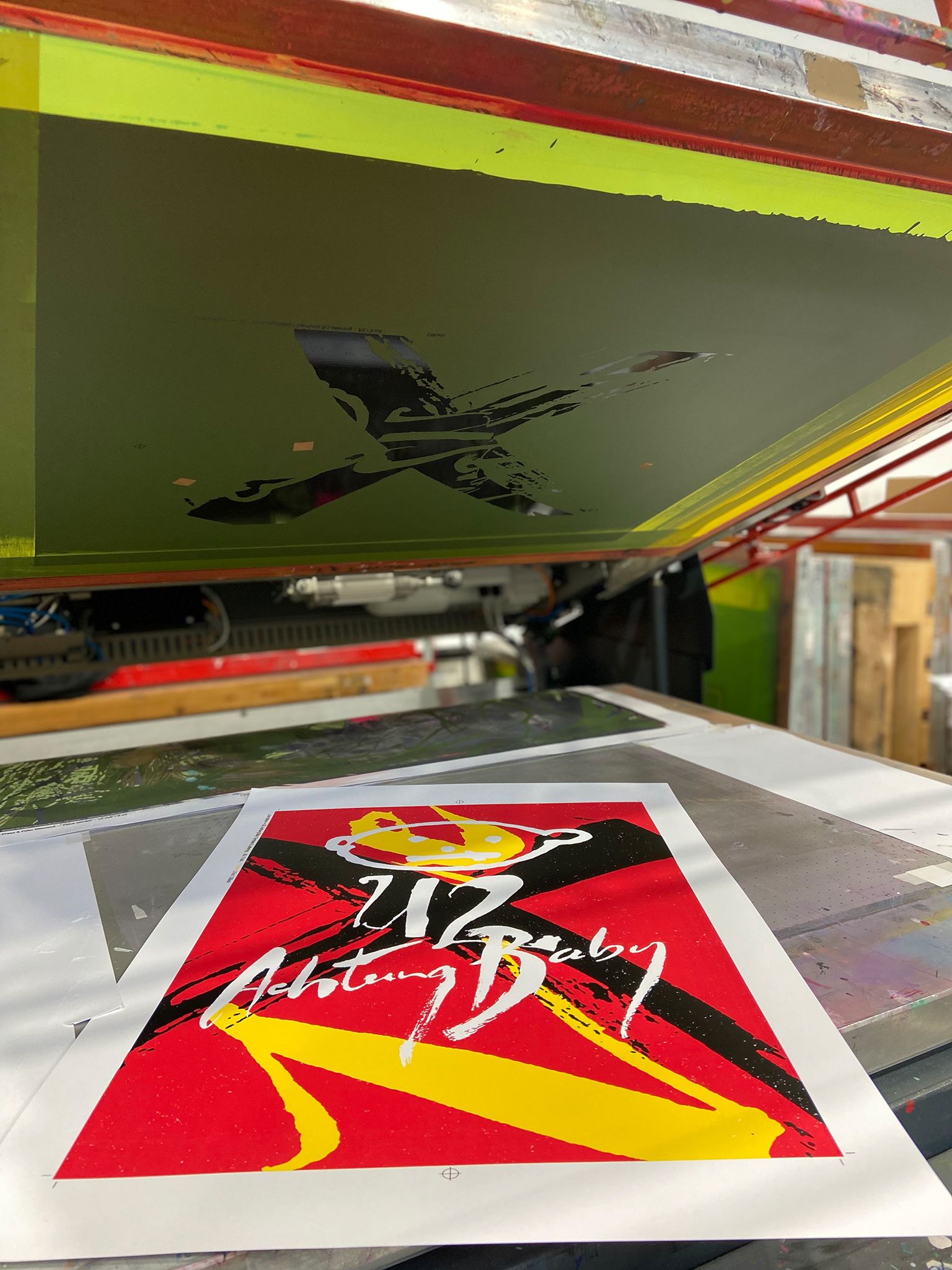 Cannibal sees the band composed with Shaughn McGrath's fantastic hand-drawn lettering. The photograph, taken by Anton Corbijn, that forms the basis for this print, is of the band on the roof of the El Minzah hotel in Tangier, Morocco. Boasting a prestigious rock'n'roll heritage, U2 are said to have stayed at El Minzah in October of 1991, while filming the promo for Mysterious Ways.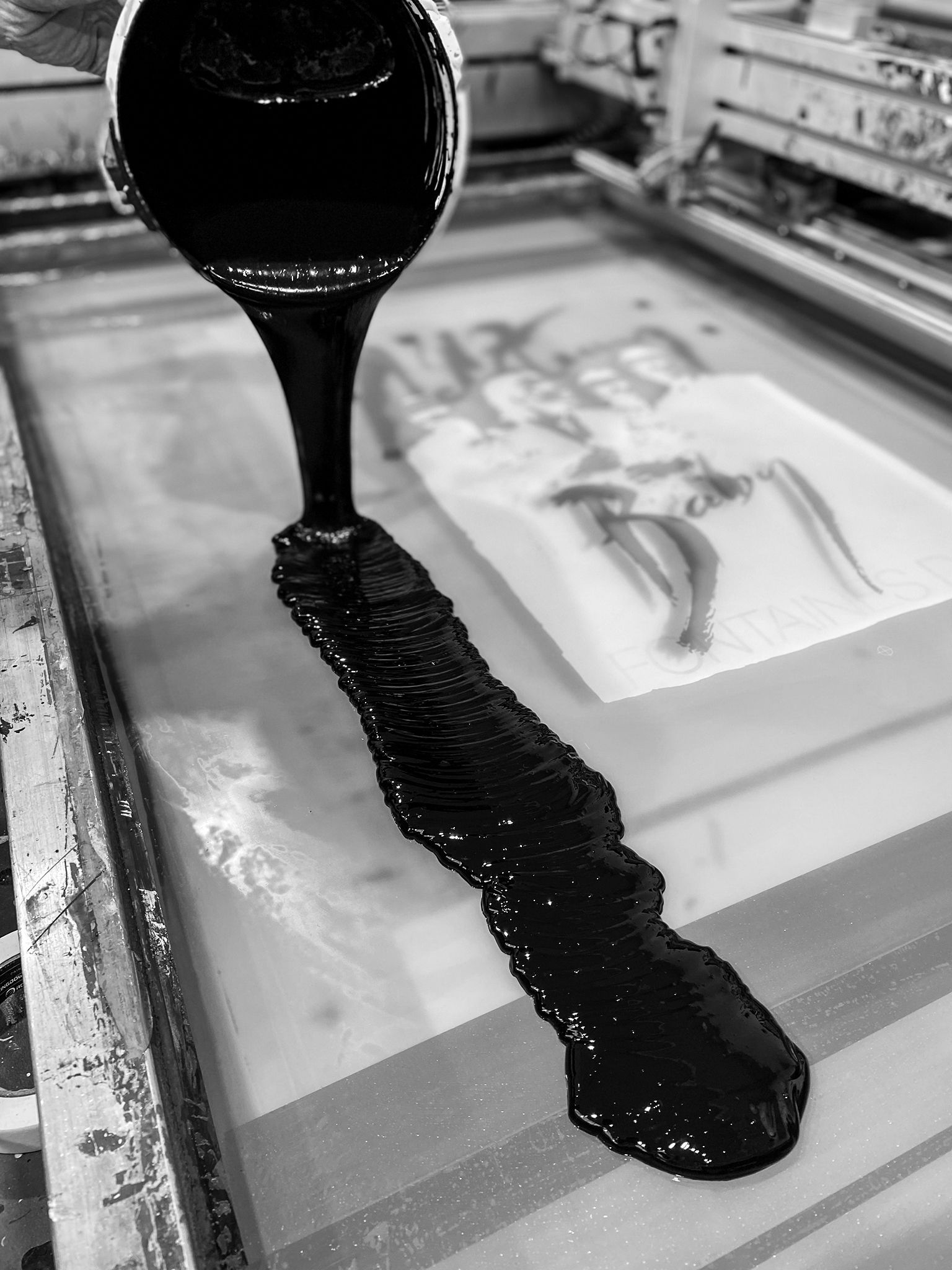 Screenprinted in five colours, Cannibal shares a colour palette with X Logo, adding the addition of pink and purple to the mix. An iconic photograph working in harmonious collaboration with McGrath's inspired hand-drawn typography.
The Achtung Baby project is remarkable to reflect upon. There is such zeal in its creative range and improvised, hand-finished aesthetic. Thirty years on and it has lost none of its impact.
It's well worth visiting Shaughn McGrath's Instagram feed, where there is a heady wealth of Achtung Baby 30th anniversary insight and imagery.
And although both Cannibal and X Logo are SOLD OUT, the U2 SHOP is full of other Achtung Baby reissues and merch.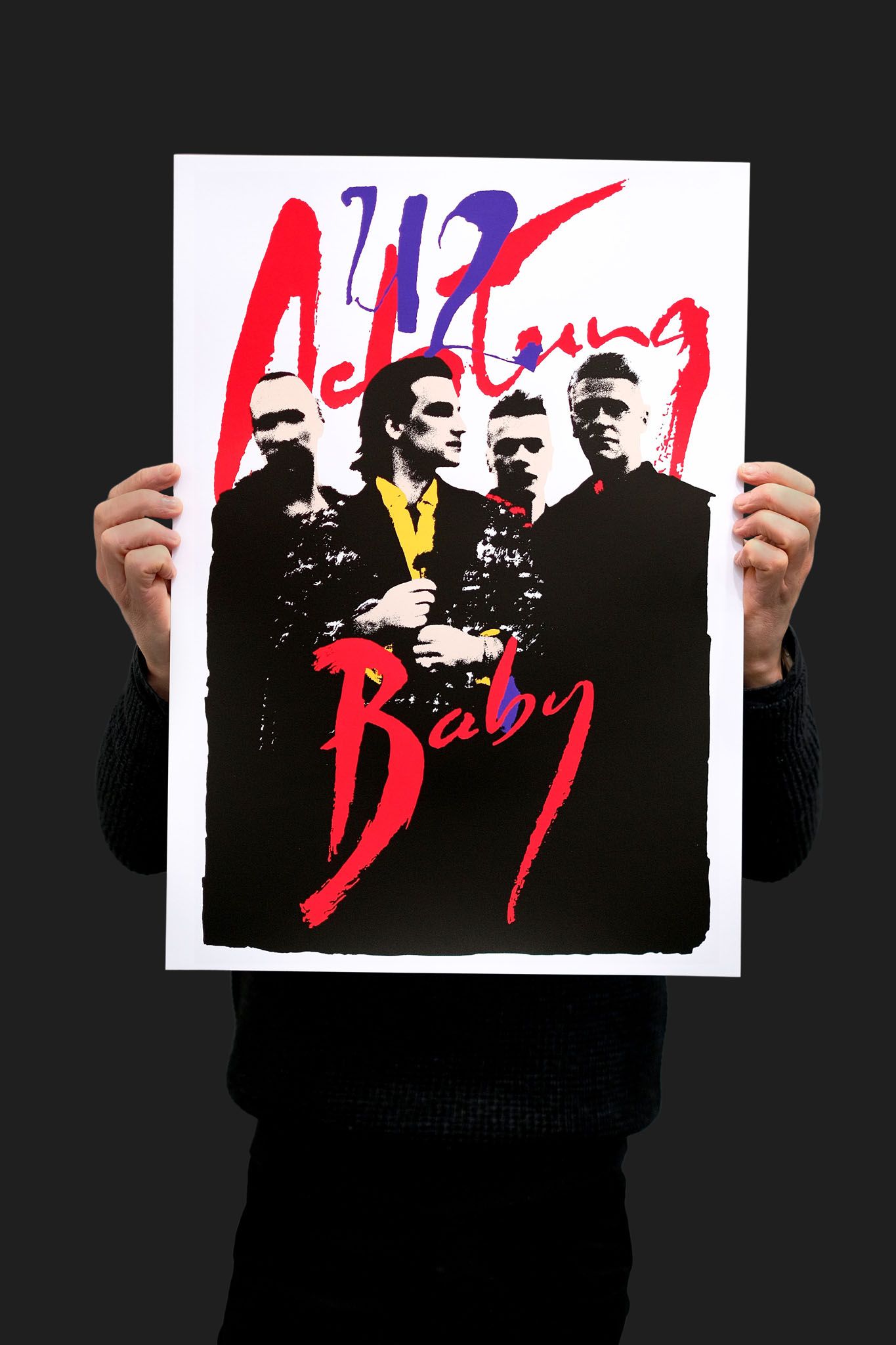 Edition Details:
Poster: Cannibal & X Logo by Shaughn McGrath
Size: A2
Colours: 5 & 3
Paper: 300gsm Gmund Bauhaus
Edition: 160 of each, hand-numbered at White Duck Editions
Printed with love at White Duck Editions
Join the newsletter to receive the latest updates in your inbox.