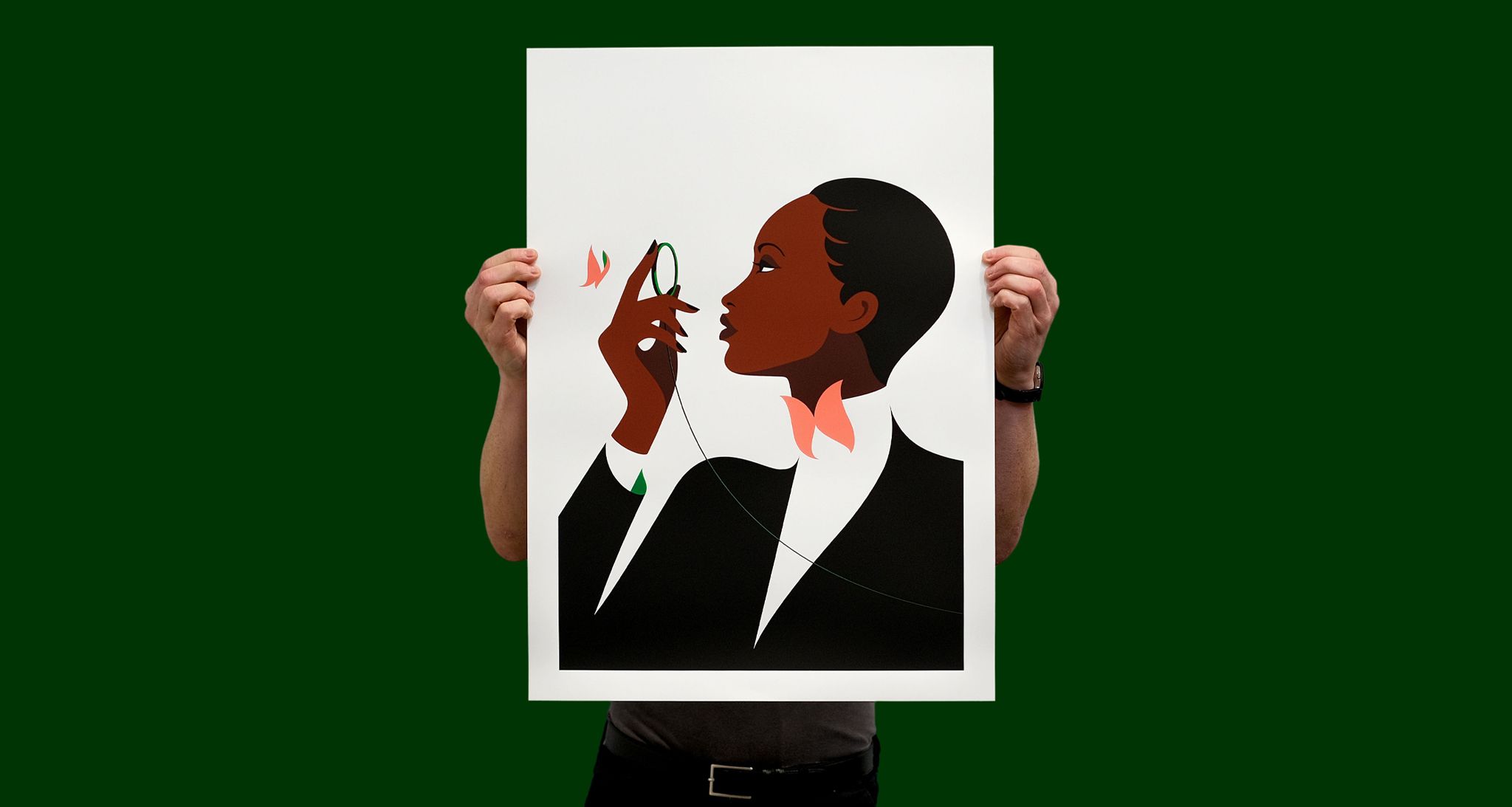 VITA by Malika Favre
The Butterfly Effect reimagined: Malika Favre turns her illustrious anniversary cover artwork for The New Yorker into a beautiful new screenprinted art edition
VITA is a new screenprint edition by Malika Favre.
For those familiar with The New Yorker magazine, Malika's artwork may be instantly recognisable from the February 12th & 19th 2018 issue, for which it adorned the cover. That was an anniversary issue, which followed a fine tradition, dating back to The New Yorker's first issue in 1925, of featuring a new iteration of The Butterfly Effect on the cover of the magazine.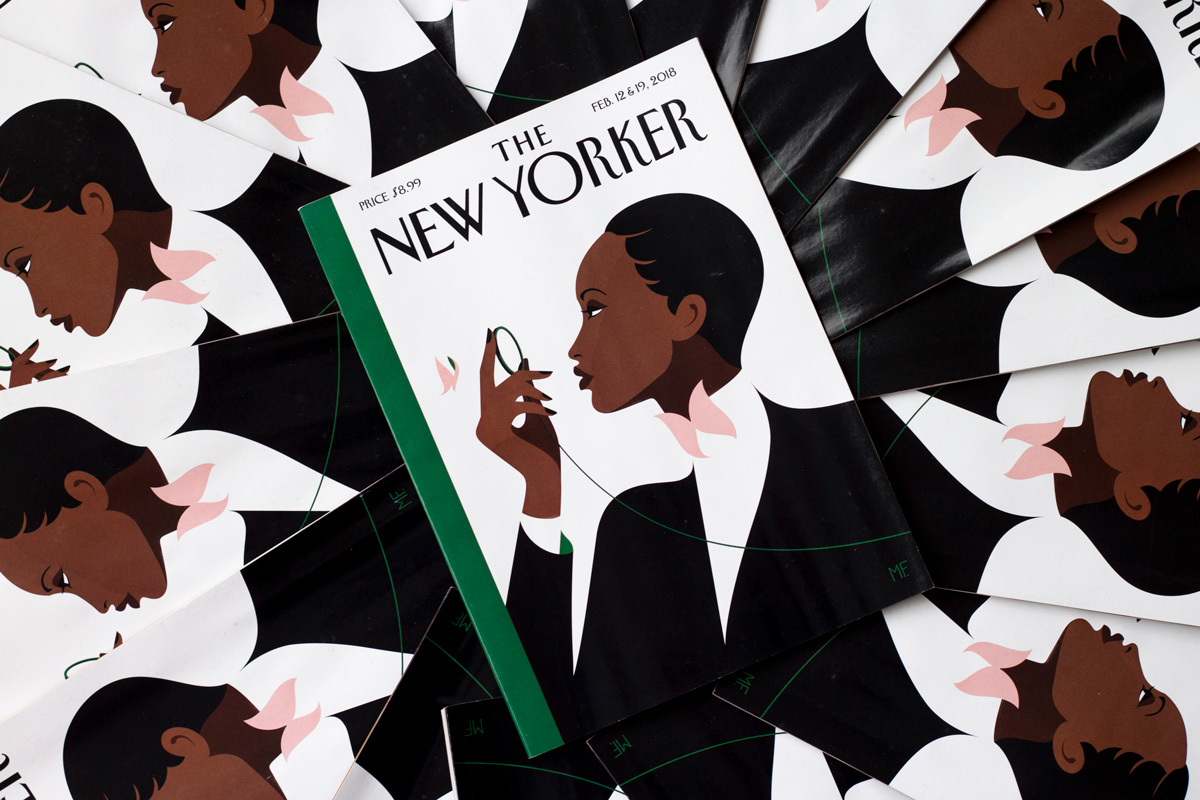 That first issue in 1925 had cover art by Rea Irvin (the magazine's first art editor), which depicted a character by the name of Eustace Tilley. In Irvin's illustration, Eustace is peering aldermanlike through his monocle, curly locks dropping beneath an angular top hat and neck trussed in an impossibly tall collar. Flitting impressionistically before Eustace's face, the butterfly.
"I wanted to capture the poise and the pose of the original Eustace Tilley dandy, but do it as something extremely simple and modern," Malika explains of her artwork, before going on to say, "Like the original Tilley, I had her look slightly up, which shows her curiosity—and of course it was delightful to have the flight of fancy, the poetic touch, of the butterfly."
This quote of Malika's was borrowed from a short article by the The New Yorker, posted in 2018 by Françoise Mouly, the magazine's art editor of some 29 years. It's worth taking a look, as, alongside Malika's The Butterfly Effect from 2018, it shows 16 other anniversary artworks from previous years. A collective feast for the eyes.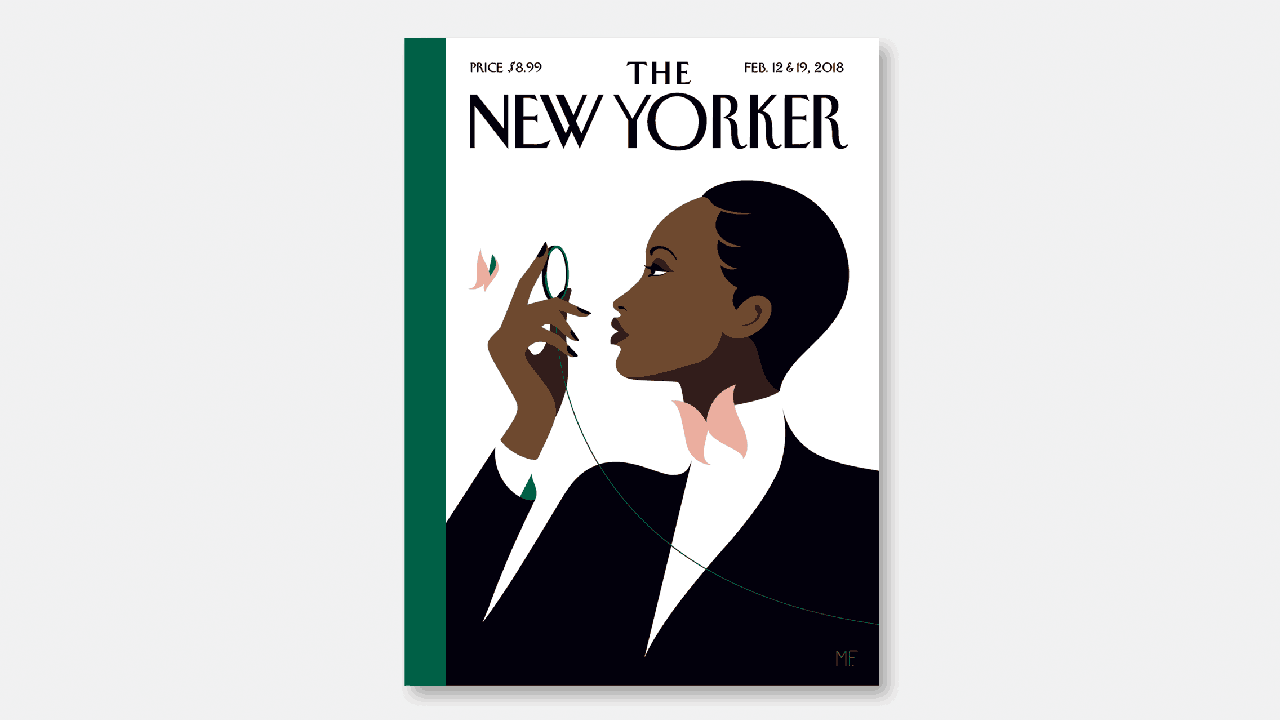 You can see Malika's cover for The New Yorker on her website; and, as with a number of the artist's works, The Butterfly Effect has been beautifully animated by Mathieu Maillefer.
It was a real pleasure to screenprint this particular artwork for Malika, albeit one of her more challenging artworks to commit to print. We had cause to work with this artwork a few years earlier, which provided a good warmup to the full size edition.
Malika's artwork is always exacting, but rarely does it involve floating elements, i.e colours isolated from one another. The pink floats almost free from the green, the green goes down second, which in turn registers very little with the colours that follow. It's the kind of screenprint that takes a good deal of patience to execute. The outcome, of course, exudes elegance—all the lines, visible and invisible, working in delicate harmony.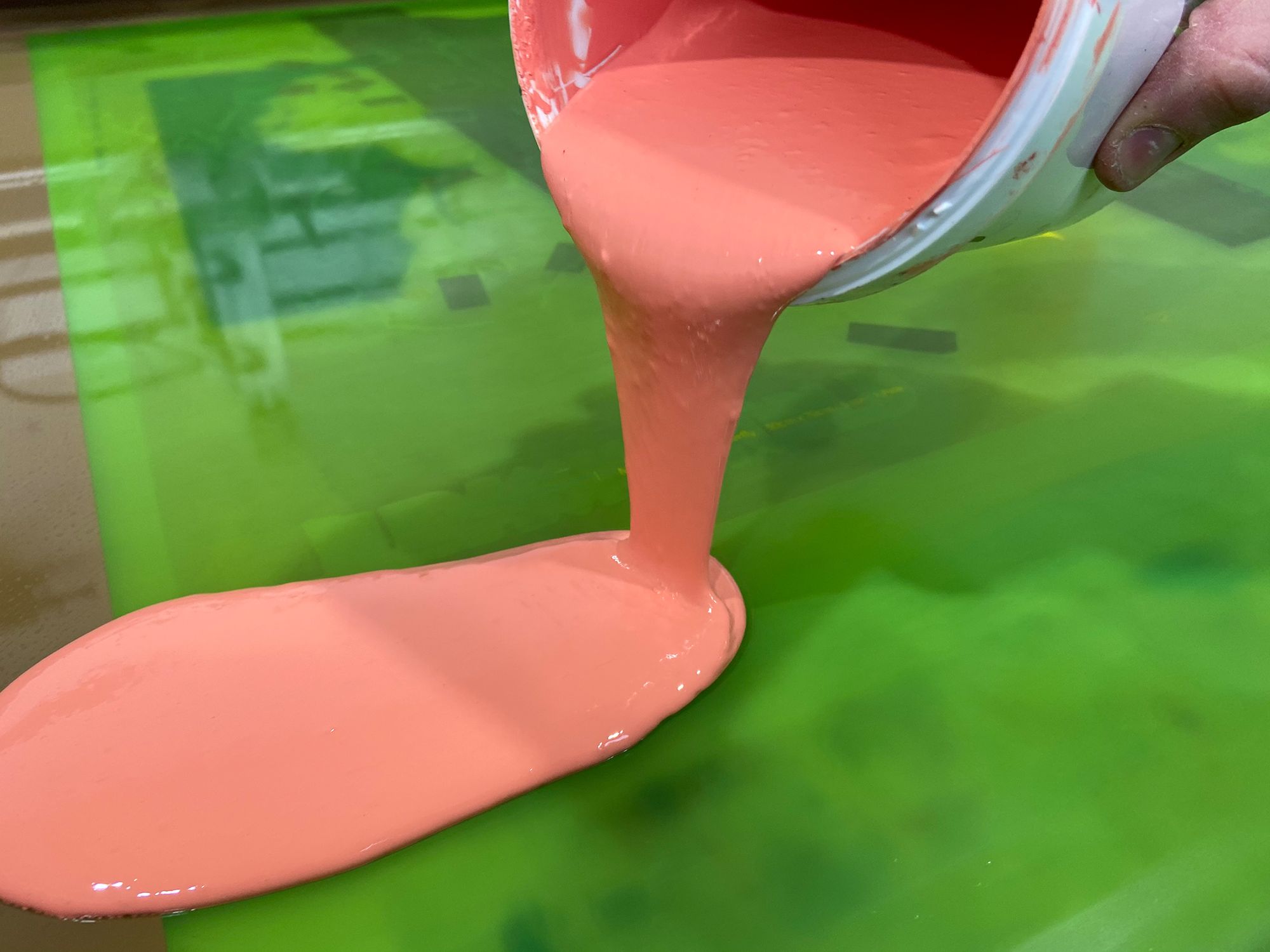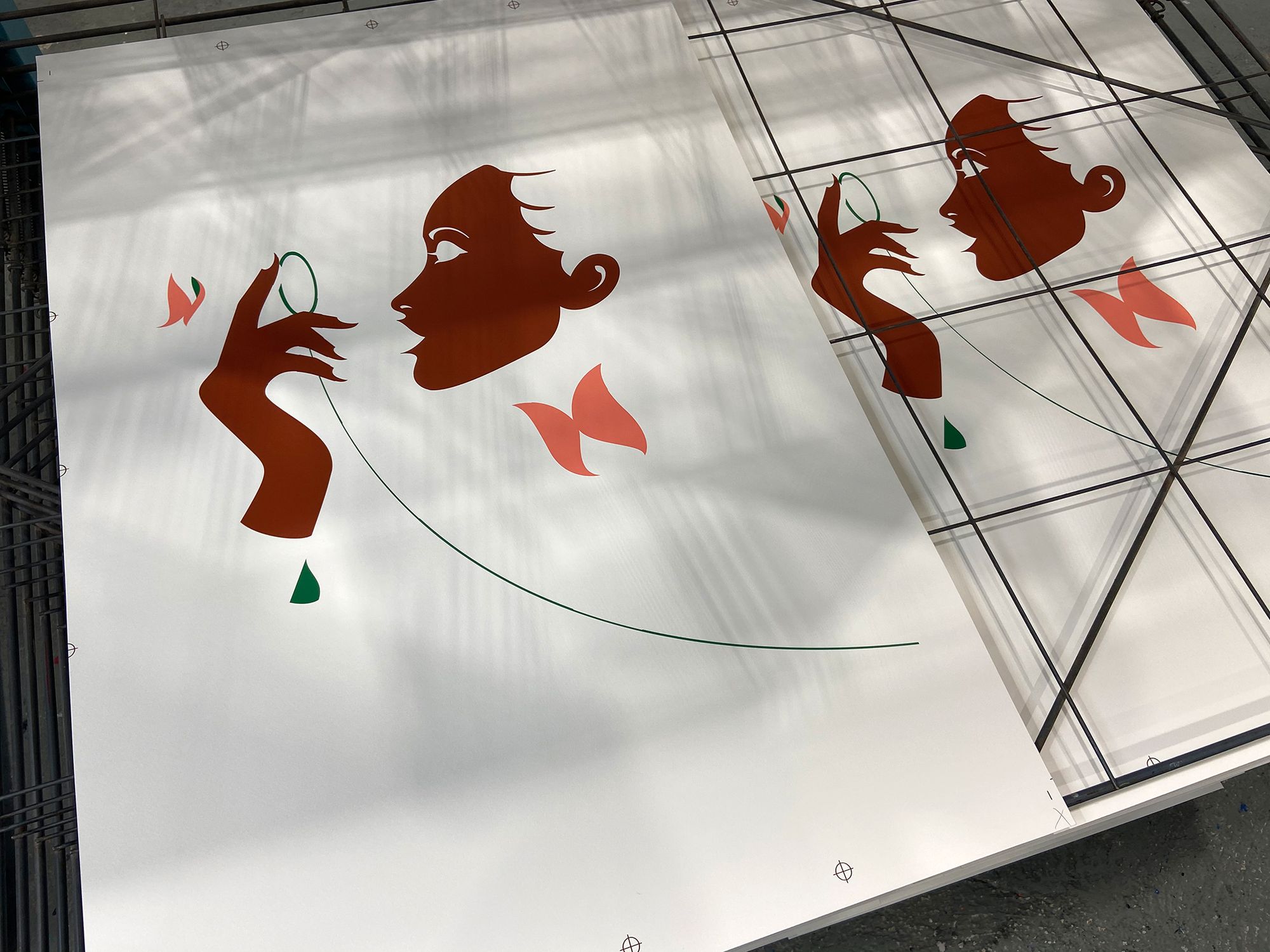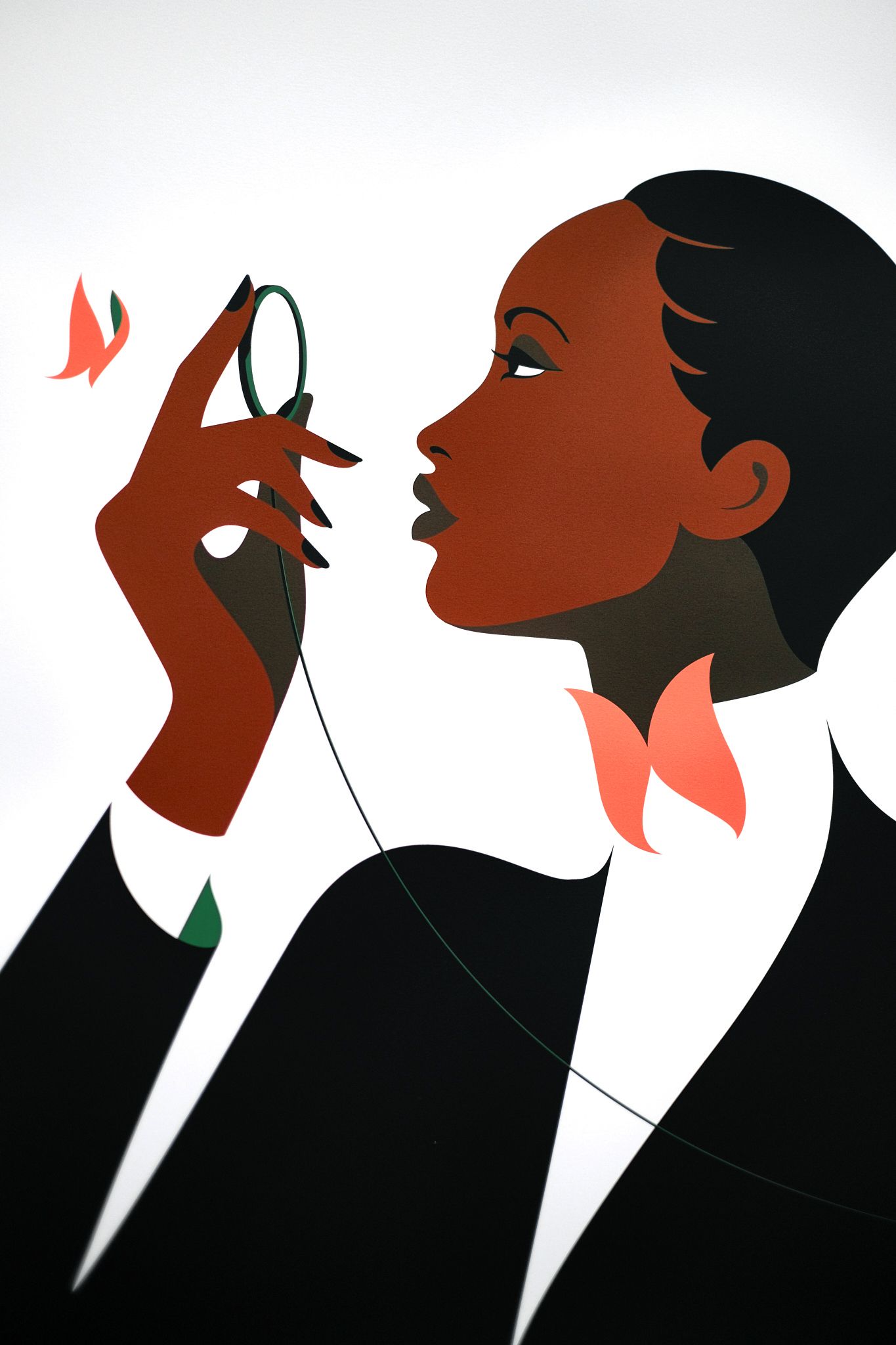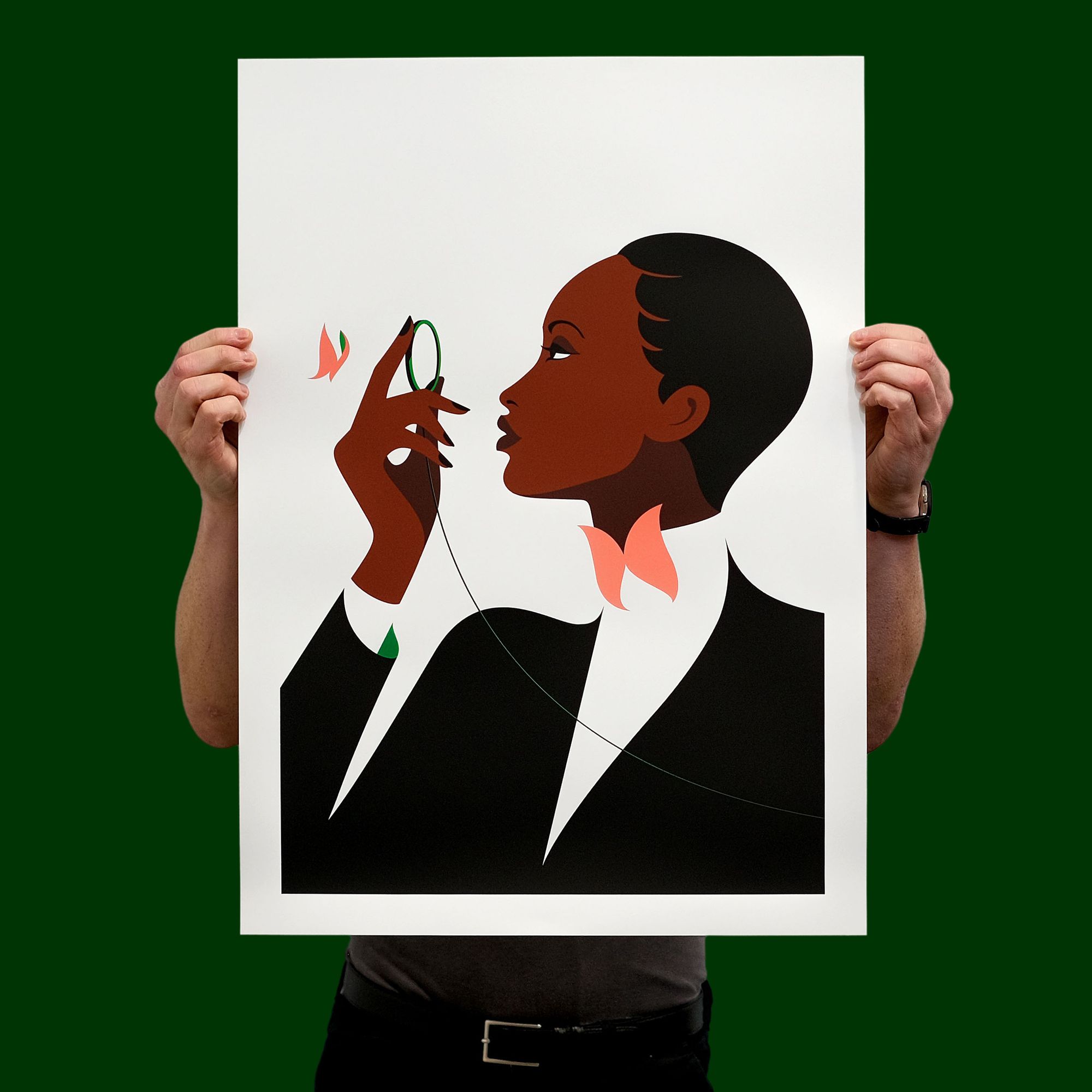 Edition Details:
Poster: VITA by Malika Favre
Size: 50x70cm
Colours: 5
Paper: 310gsm Somerset Tub-sized Satin
Edition: 100, signed & numbered by the artist
Printed with love at White Duck Editions
The VITA screenprint edition is available from the artist's
online shop
.
Join the newsletter to receive the latest updates in your inbox.