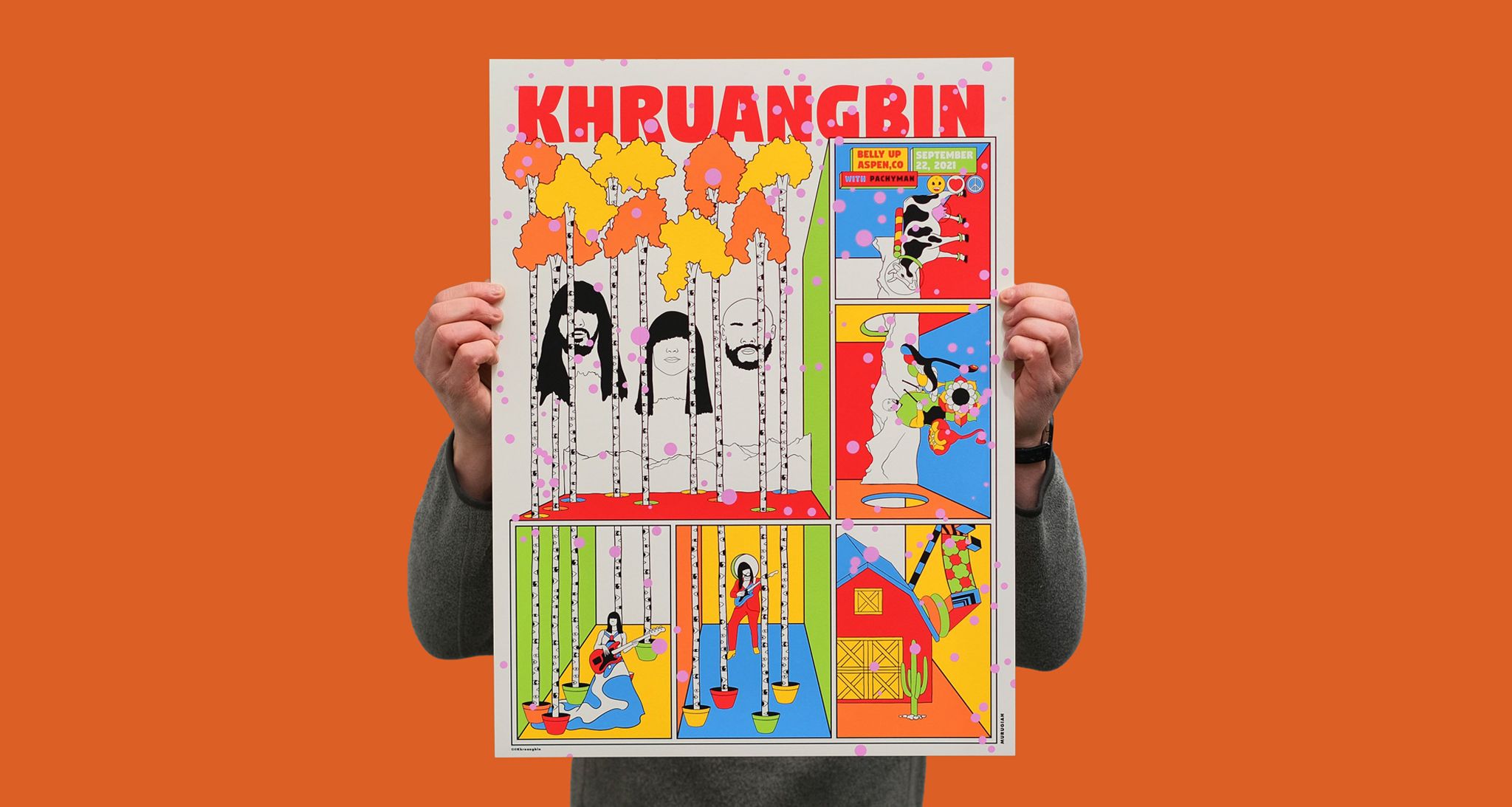 KHRUANGBIN gig poster by MURUGIAH
Murugiah, master of bold colour and surrealist composition, releases a unique artist's proof edition of his superb Khruangbin poster artwork.
Khruangbin at Belly Up in Aspen is available TODAY ( 02.02.22) at 6pm GMT / 1pm ET / 12pm CT / 10am PT. Visit murugiah.com for full details.
Murugiah creates artworks that reflect the vivid landscape of his imagination.
Usually a melange of unusual characters and divergent shapes, bold colours and energetic actions, there is a surreal madness at play, and yet the work never lacks a sense of order or clarity, or a preciseness of execution.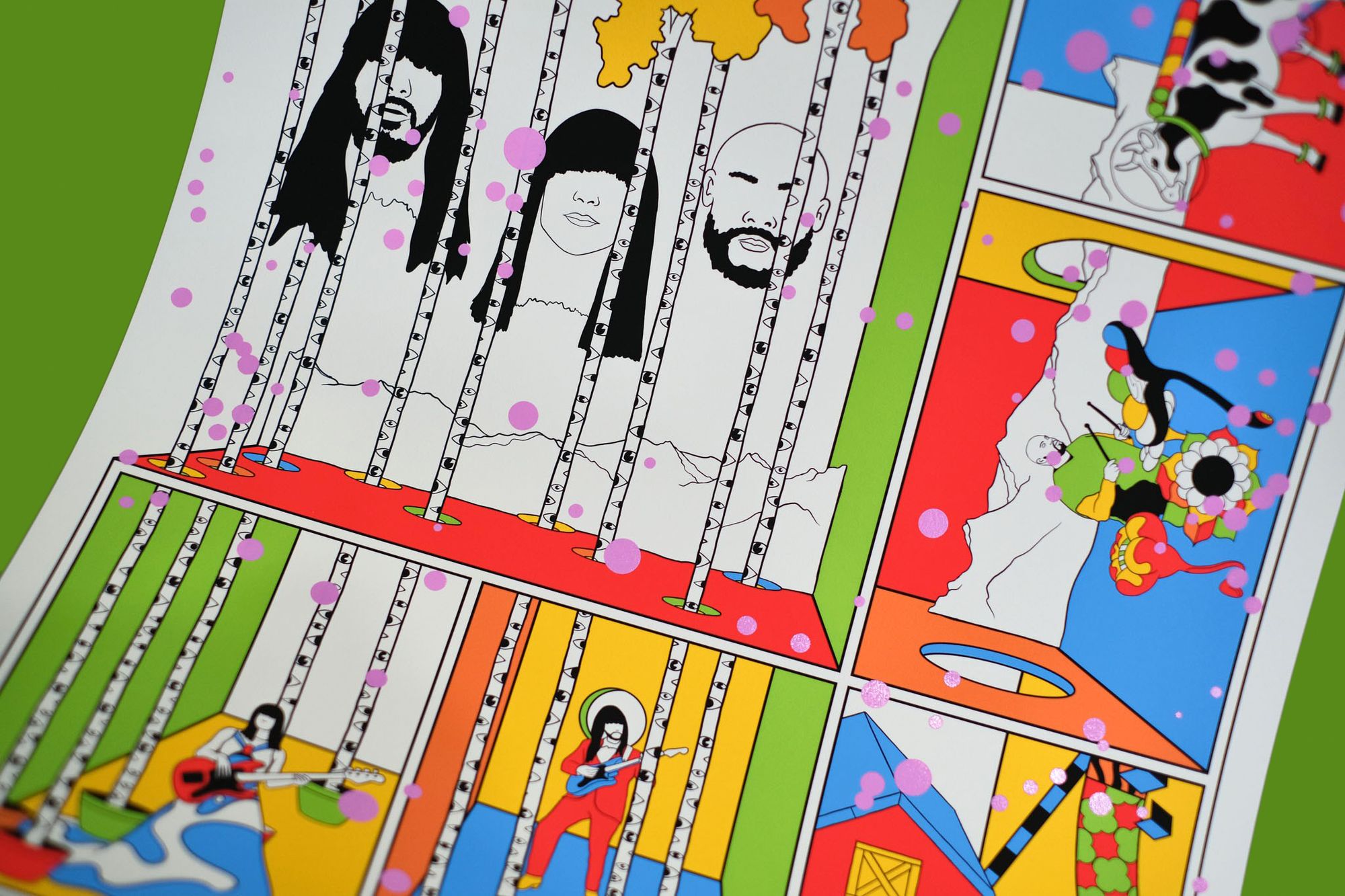 For his Khruangbin poster, Murugiah placed floating heads of the band centre-stage, and further furnished the scene with the extraordinary interior of an altogether non-conventional house.
We asked Murugiah to give us a brief rundown on the poster and how it came into being. He started by telling us:
"The project came about when I got in touch with Khruangbin's very cool bass player and all round extraordinaire, Laura Lee. We discussed what show would suit my super surreal style for a gig poster and she came to me with the Belly Up in Aspen."
It only took Laura Lee to mention that the trees in the Aspen area "look like they have eyes within the trunks" for Murugiah to conclude that he "was IN!"
"So my inspiration started there," Murugiah explains. "I wanted the heads of each band member to be floating amongst the trees. After that, it was a case of bringing in some of my architectural background to create this reverse 'L' shaped modernist doll house thing and the rest was built from there."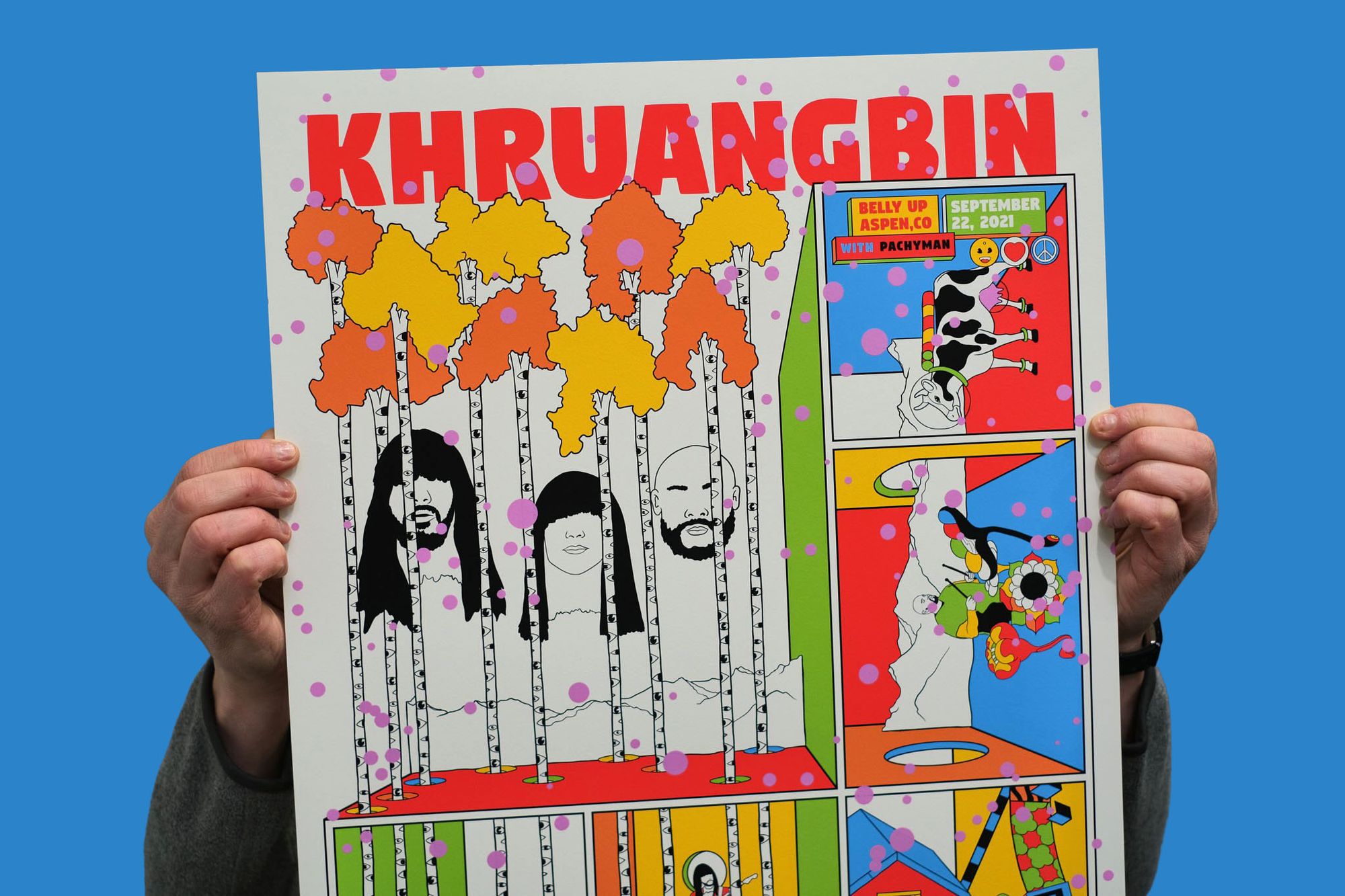 It's up to you to work out how Murugiah went from a) the idea of trees with eyes in their trunks to b) a gravity-defying house that features the band performing, potted trees that have grown well beyond their confines, a cow wearing an astronaut's helmet, and a peppering of pronounced pink dots. Although, rather than strain yourself with such unnecessary vexations, I'd recommend visiting the artwork, exploring it with your eyes, and simply enjoying it for the mesmerising marvel it is.
The realisation of this project was certainly rewarding for the artist, who concluded by saying:
"I adored working with the band on this one and I hope we can do it again!"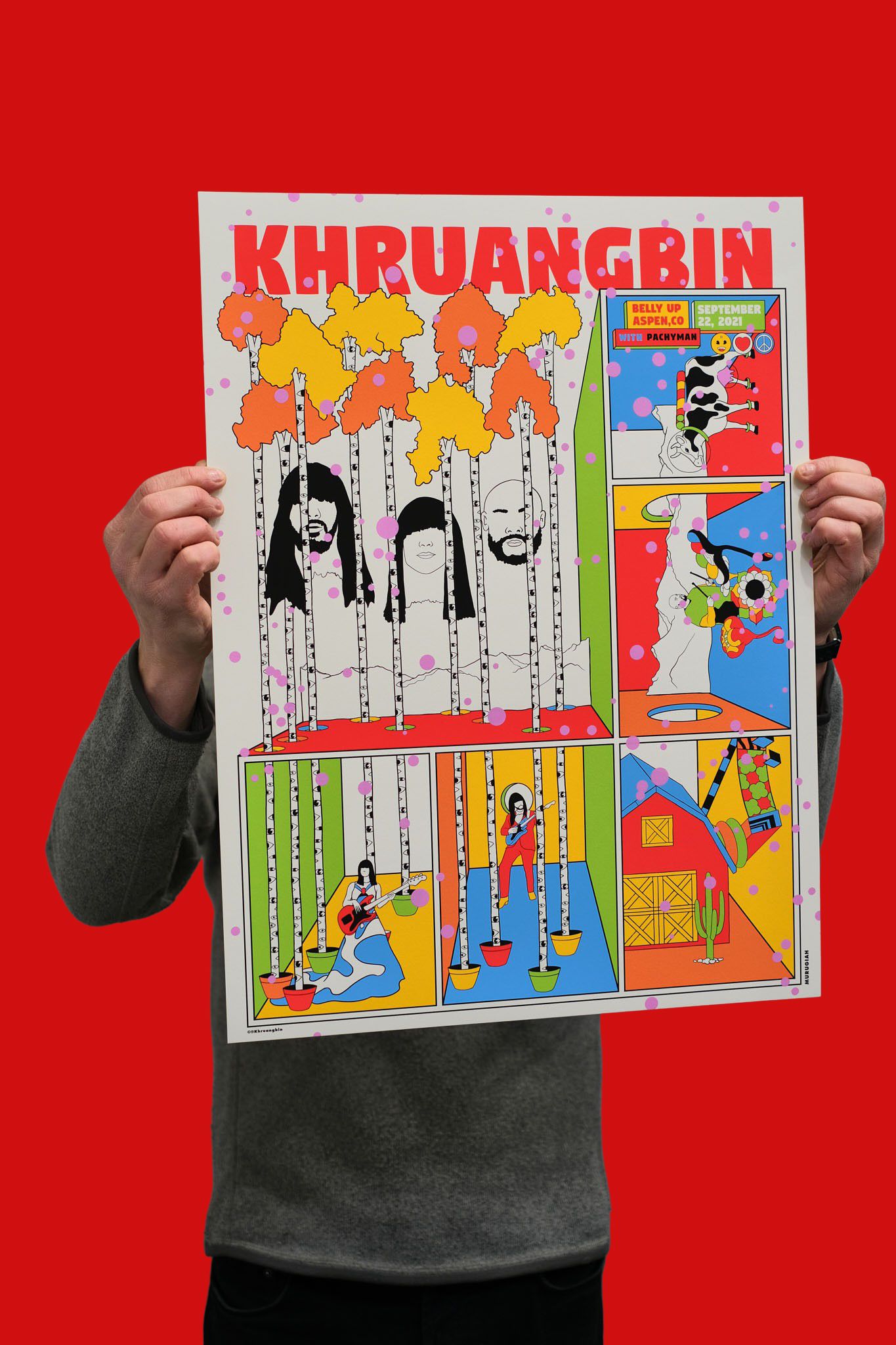 We worked with Murugiah in April of 2021, bringing to life in print his excellent Lake Shore Drive II (Night). On that occasion, the edition was comprised of a giclée print with screenprinted metallic gold embellishment.
Khruangbin at Belly Up in Aspen follows in a similar vein, insomuch as the edition is primarily a giclée, printed on 100% cotton paper, and with a screenprint embellishment. However, this time around the metallic has given way to a pink enamel ink that has been built up with repeat layering. The finish is tactile and glossy and provides a striking contrast to the bright, flat, detailed tones beneath.
Murugiah's poster was originally produced for the band's show at Belly Up in Aspen, which took place in September of last year, where editions specific to the show were available. With this new release of the artwork, the artist has created an embellished version in a strictly limited edition of just 30 prints, which completes his artist proof allocation.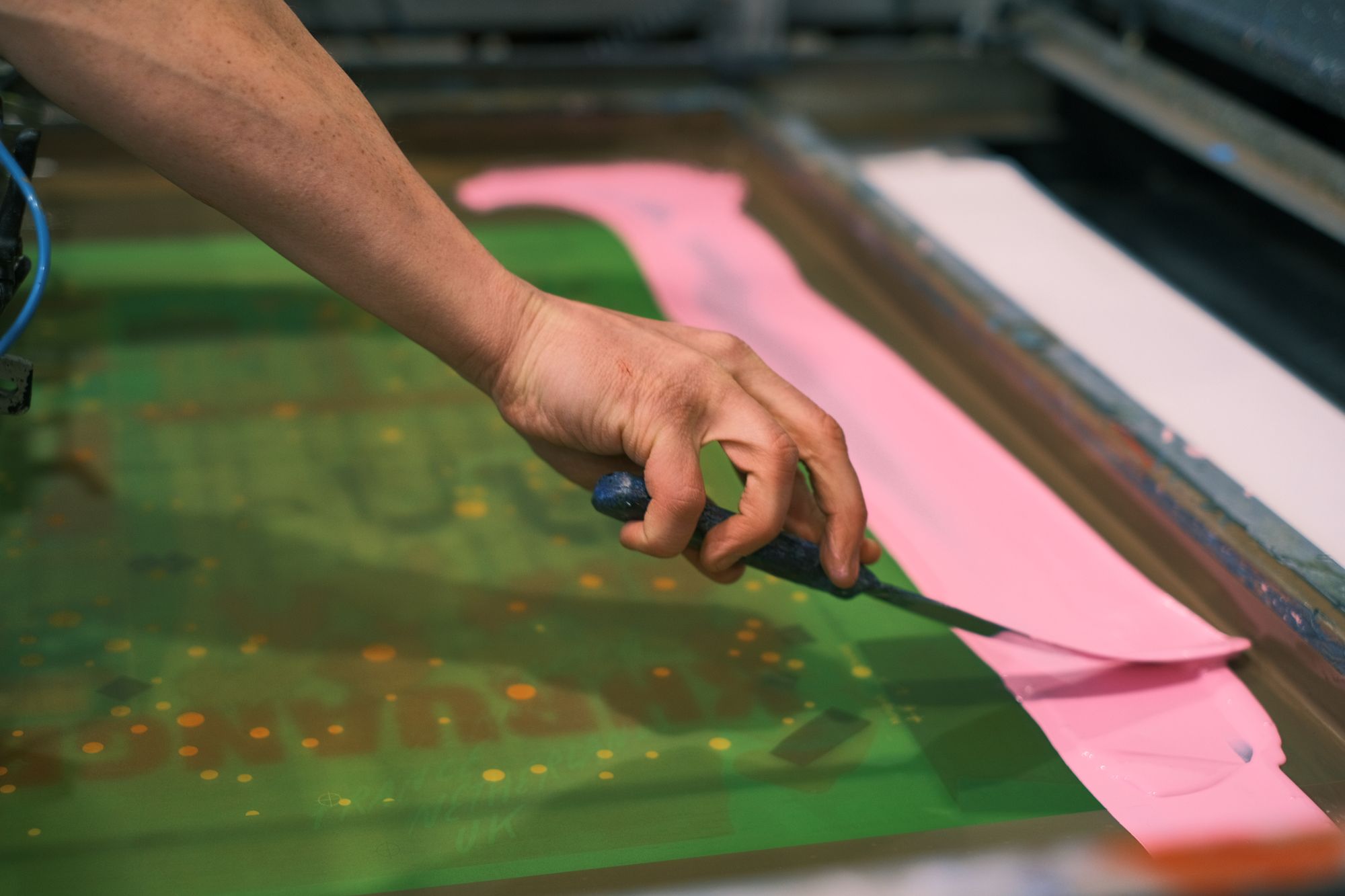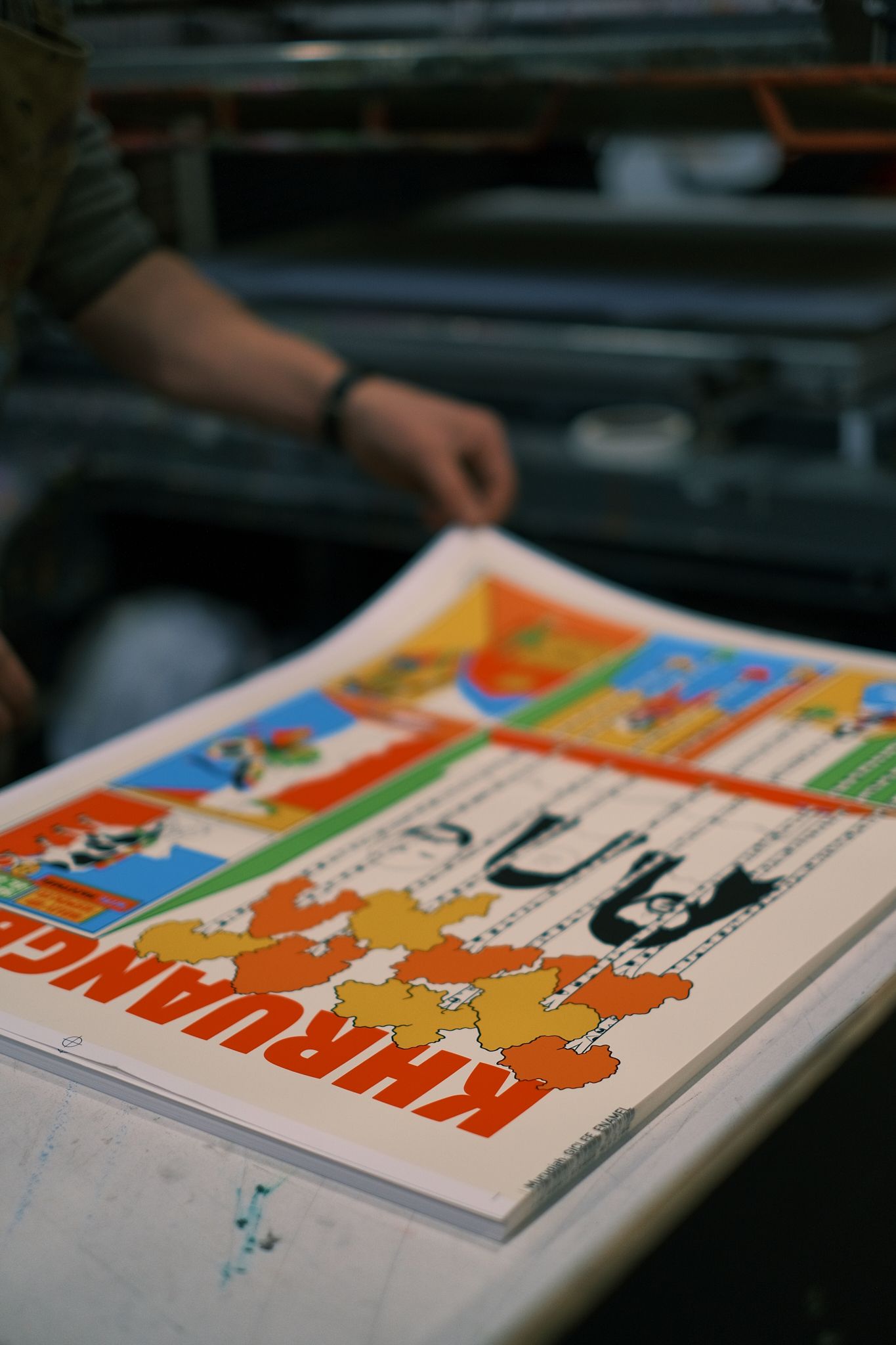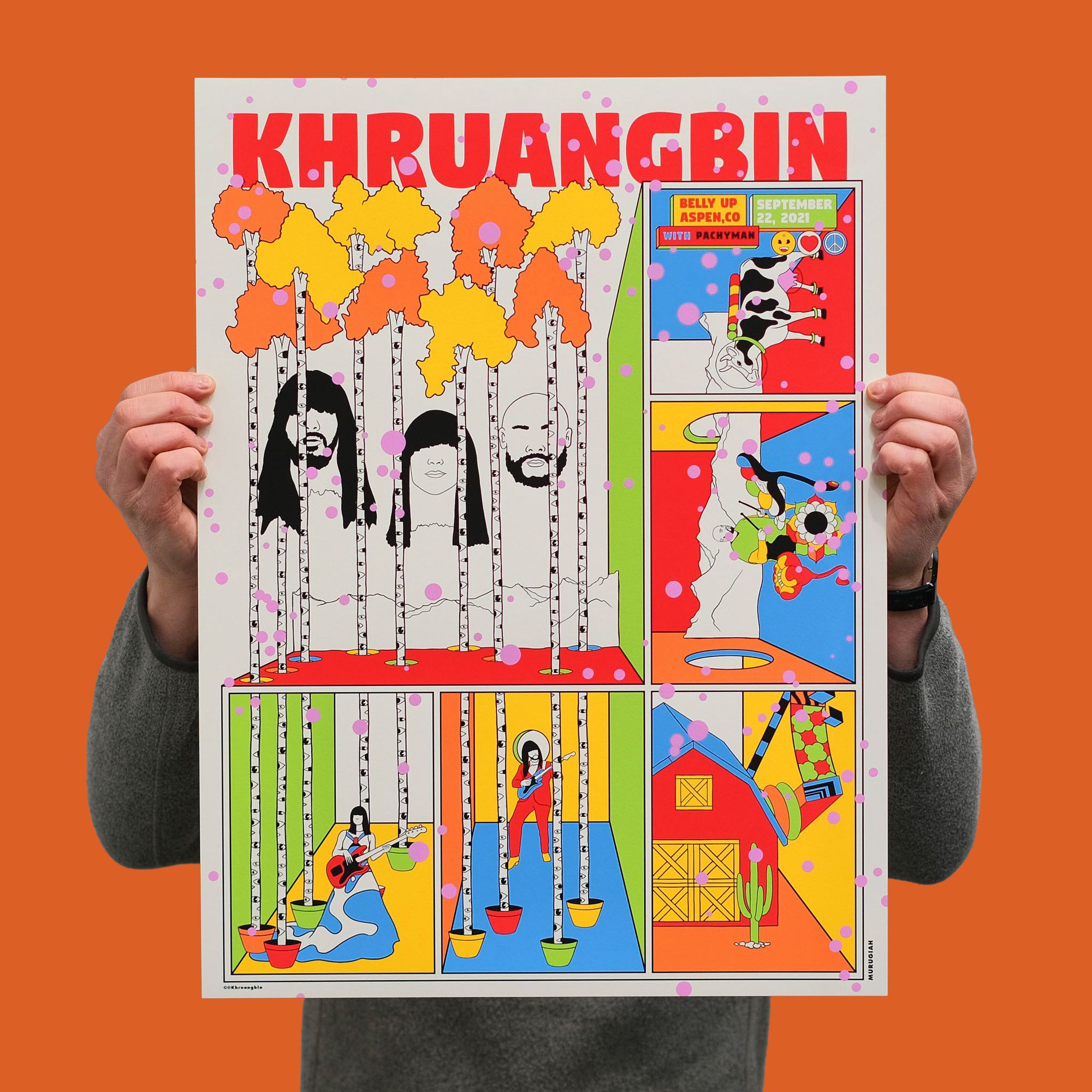 Edition Details:
Poster: KHRUANGBIN by MURUGIAH
Size: 18"x24"
Print method: Giclée with screenprint embellishment
Colours: 1, pink enamel
Paper: 300gsm House 100% Cotton
Edition: 30, signed & numbered by the artist
Printed with love at White Duck Editions
Khruangbin at Belly Up in Aspen is available TODAY ( 02.02.22) at 6pm GMT / 1pm ET / 12pm CT / 10am PT. Visit murugiah.com for full details.
Join the newsletter to receive the latest updates in your inbox.