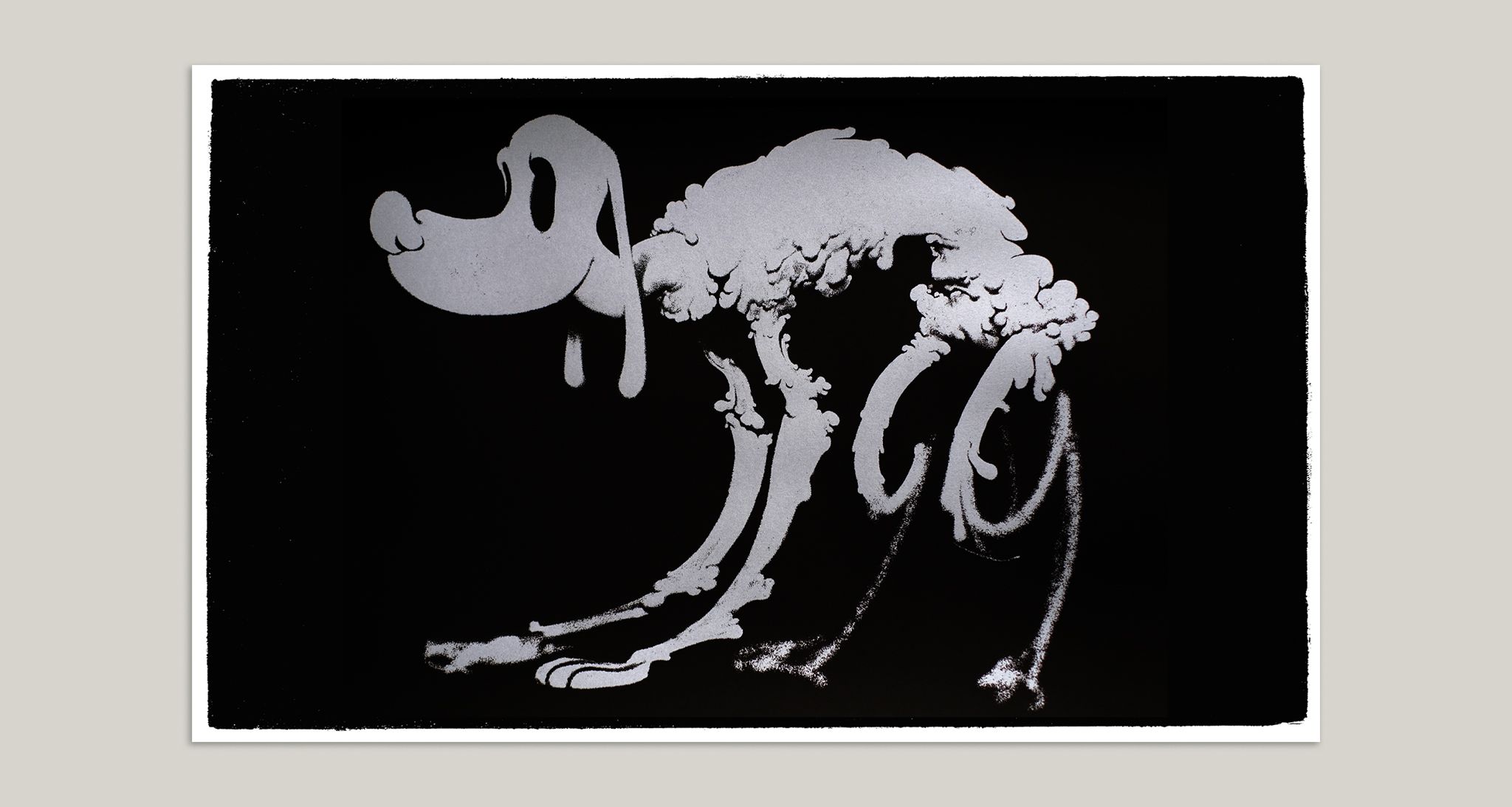 'Old Friend' Screenprinted art edition by Ivan Solyaev
Black Dragon Press collaborate for the second time with Russian artist Ivan Solyaev, releasing a brilliant companion piece to 2019's 'XVII'.
Old Friend is a new limited edition art print by Ivan Solyaev, commissioned and released by Black Dragon Press in the UK.
Following the gallery's first collaboration with the Russian artist, which saw the release of the wonderfully betentacled XVII, Old Friend constitutes the second outing of the gallery and artist and, in so doing, provides a perfect companion piece to their first release.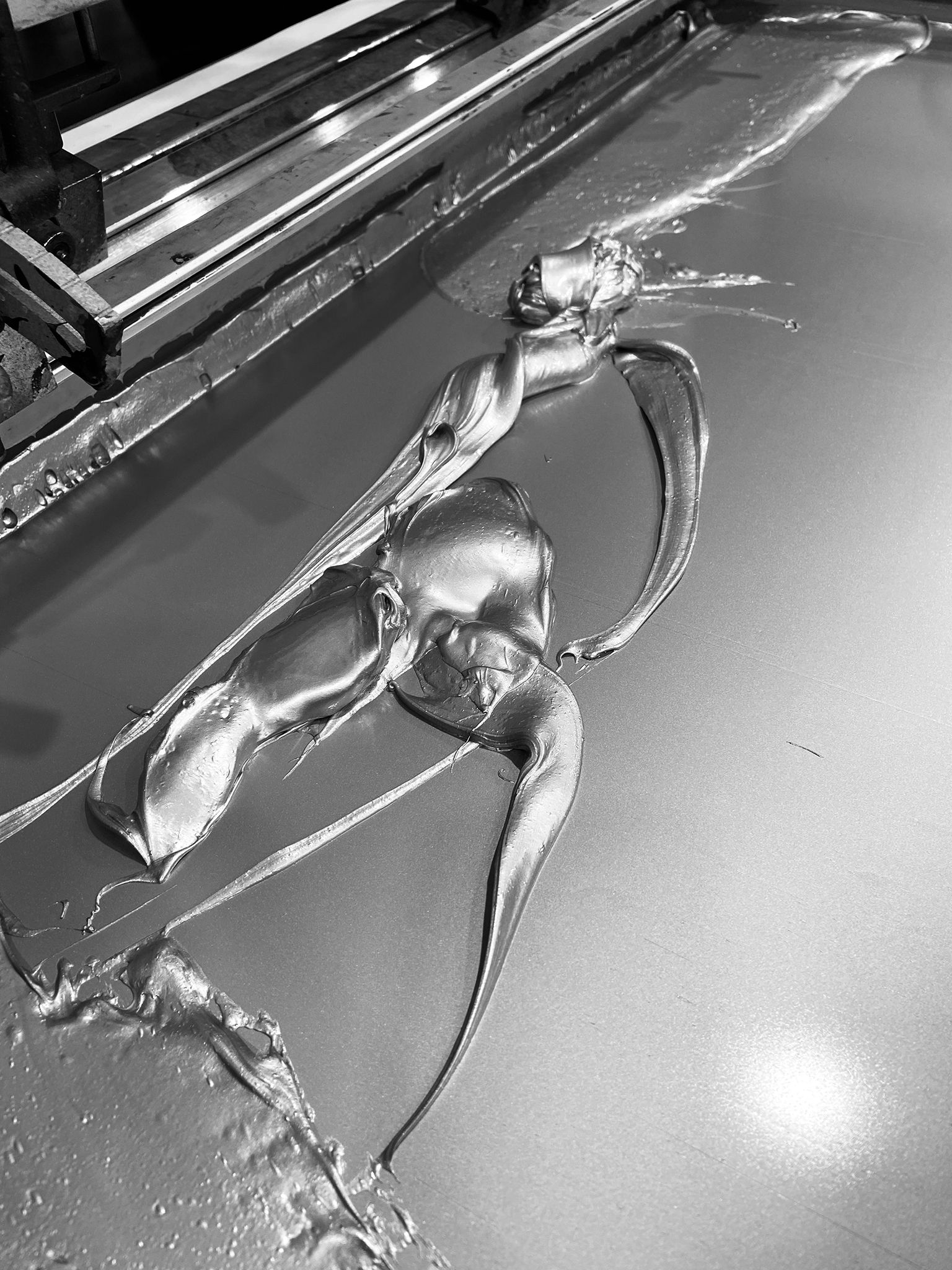 This new artwork is instantly recognisable as the work of Solyaev. If you have ever scrolled his Instagram feed, you'll know his work for the organic, rippling nature of his characters, always emerging from pitch blackness.
This sense of emerging is not as if from a distance, but more as if Solyaev's characters were submerged, grew organically beneath the surface of some inky-black pool, and then woke and rose, fully formed, to taste the air.
Complex images of the artist's imagination, given body and form — they are shapes at once strangely recognisable and wholly unusual.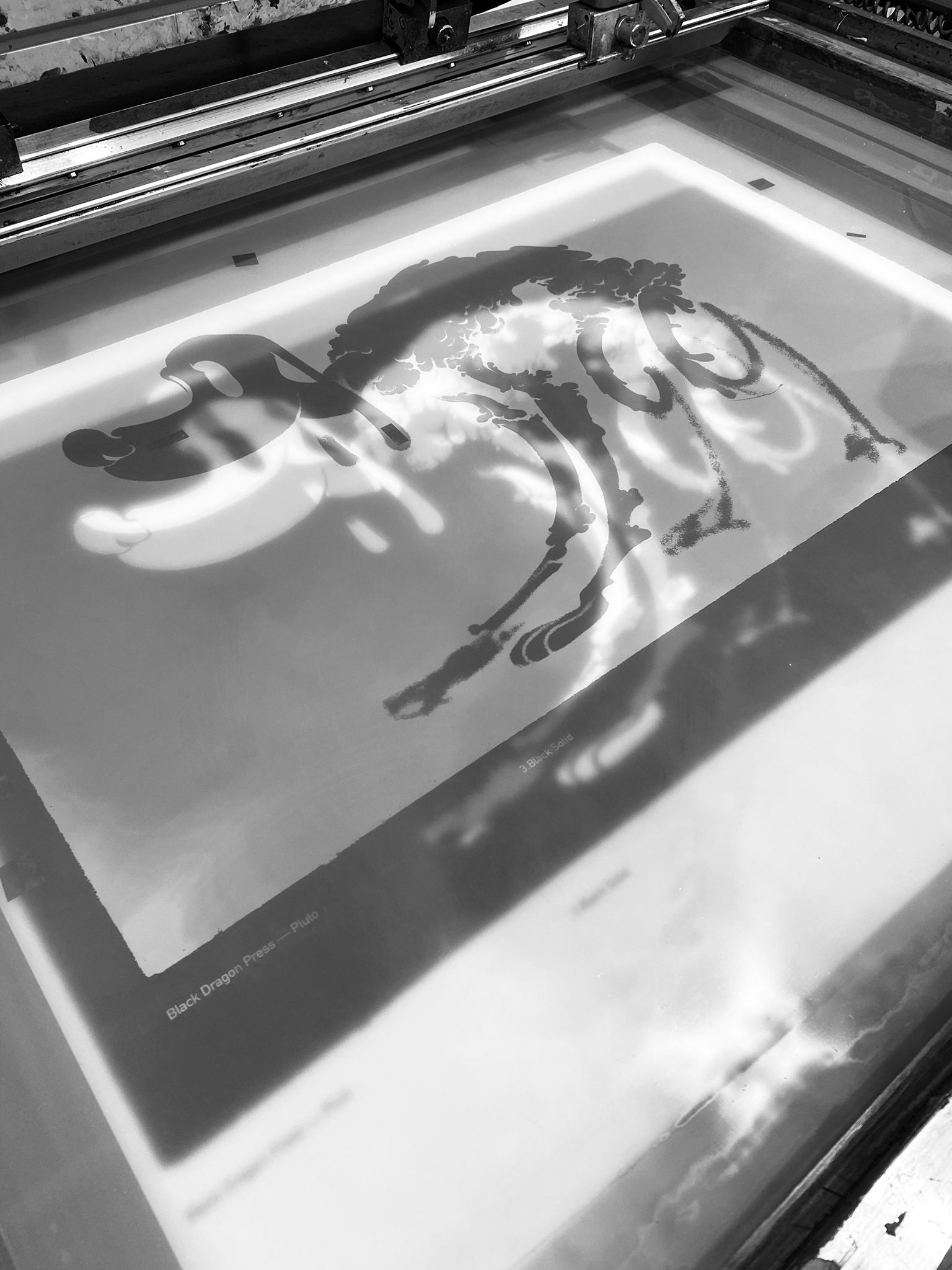 It is worth considering the artist's bio, penned on the Black Dragon Press website. It reads Russia. Moscow. Dark. Love. Sex. Death. Bees. Black. Decadence. Horsetail. IV.
There is an excitement, when viewing the art, in attempting to decipher the enigma that is Ivan Solyaev.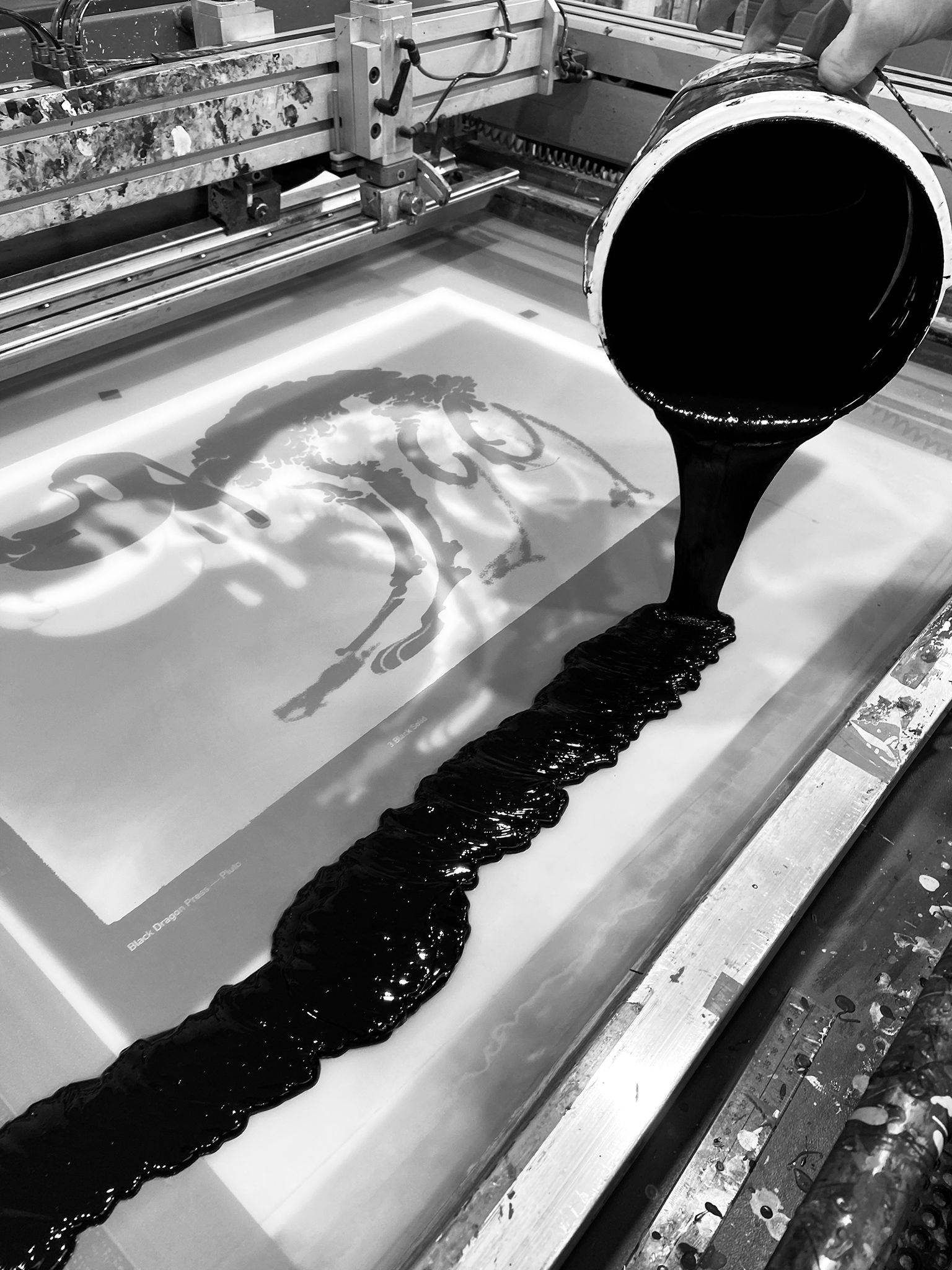 Old Friend was screenprinted at the White Duck Editions studio, using the same layering technique employed for XVII.
The print begins with a lustrous metallic silver, followed by two translucent blacks, which build the body of the print and add detail to the character, and finally, an opaque black is added, to give the edition its dense, heavy feel.
Old Friend is available to purchase directly from Black Dragon Press. We can also highly recommend visiting the online presence of Ivan Solyaev. His feed is filled with wonderfully weird stills and amorphous animations.
Edition Details:
Poster: Old Friend by Ivan Solyaev
Size: 30"x18"
Print method: Screenprint
Colours: 4, inc. metallic silver
Paper: 270gsm Mohawk Superfine
Edition: 100, comes with an embossed certificate signed by the artist
Printed with love at White Duck Editions
Join the newsletter to receive the latest updates in your inbox.