The Three Flavours Cornetto trilogy - a poster series by Matt Ferguson
With Matt Ferguson's standout poster set complete, we thought it a great opportunity to ask Vice Press a few questions about handling film poster licences, meeting collectors expectations, and what it takes to make something new out of something so well known.
Last summer saw the release by Vice Press and Bottleneck Gallery of The World's End — the final instalment in Matt Ferguson's Cornetto Trilogy of posters, and the conclusion to a trio of prints that began gestating in the imaginations of Matt Ferguson and James Henshaw upwards of five years ago, when Vice Press acquired their first licence from Universal.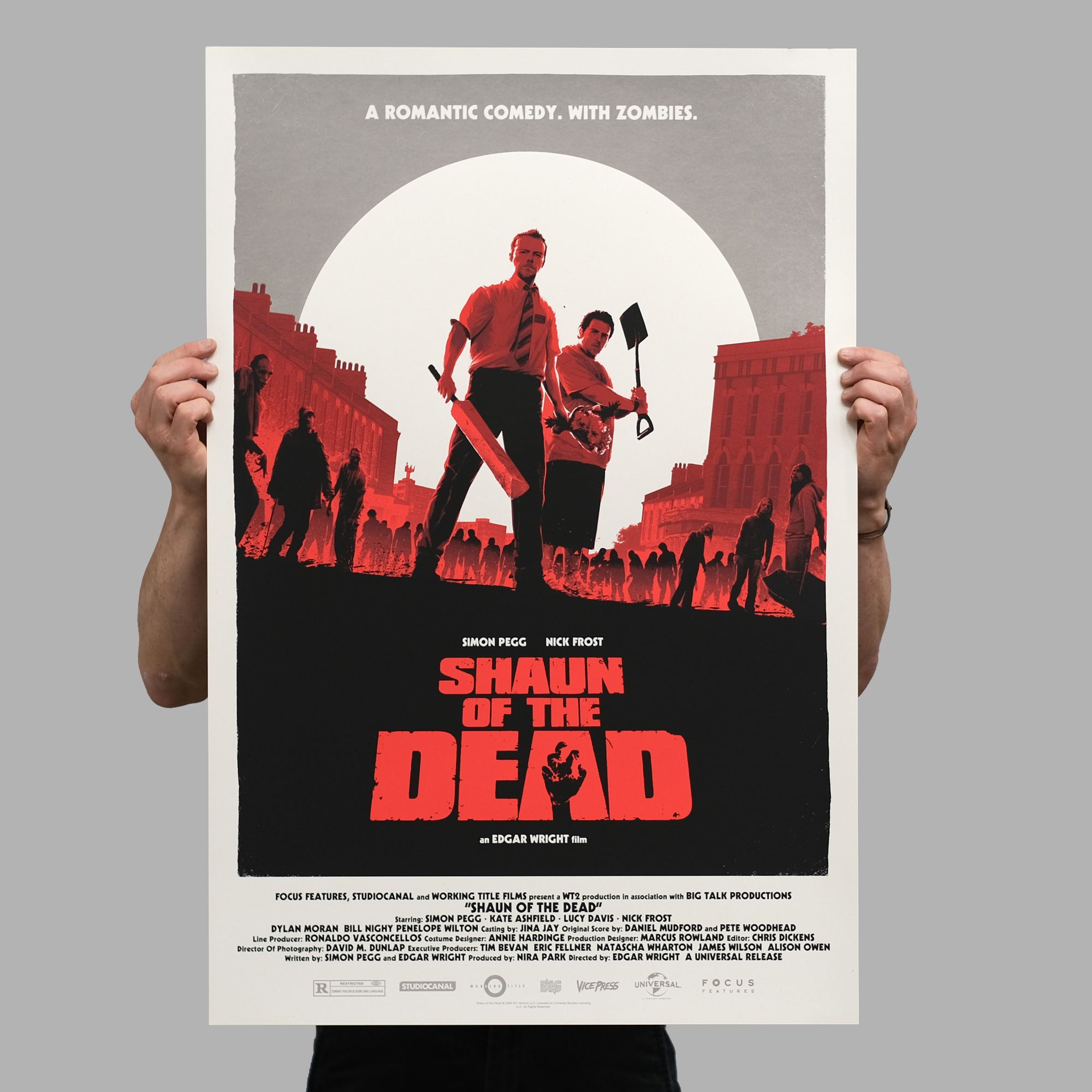 First in the series to be released, naturally, was Shaun of the Dead, which enjoyed a reveal in November 2019. Vice Press presented a screening of the film, that year at Thought Bubble, and the poster's variant edition was on offering for attendees.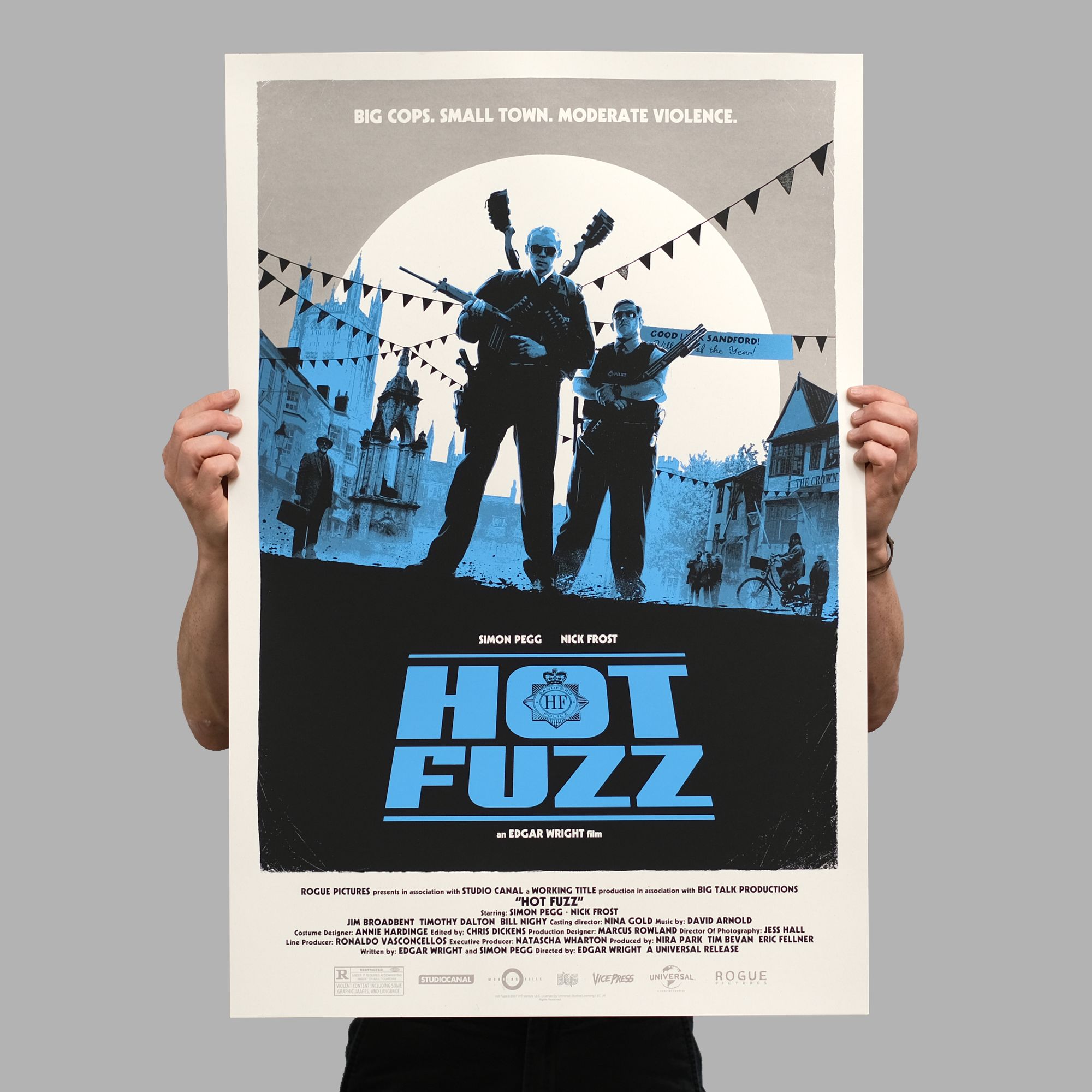 The second instalment, Hot Fuzz, landed in early 2020, before a protracted sign-off delay, attributed to Simon Pegg's likeness, held The World's End in limbo until late spring of 2021. The likeness issue resolved itself, with the poster artwork moving from approved to rejected and back to approved, all internally at the studio, but it meant that fans of the series had to wait patiently before the final poster hit the press.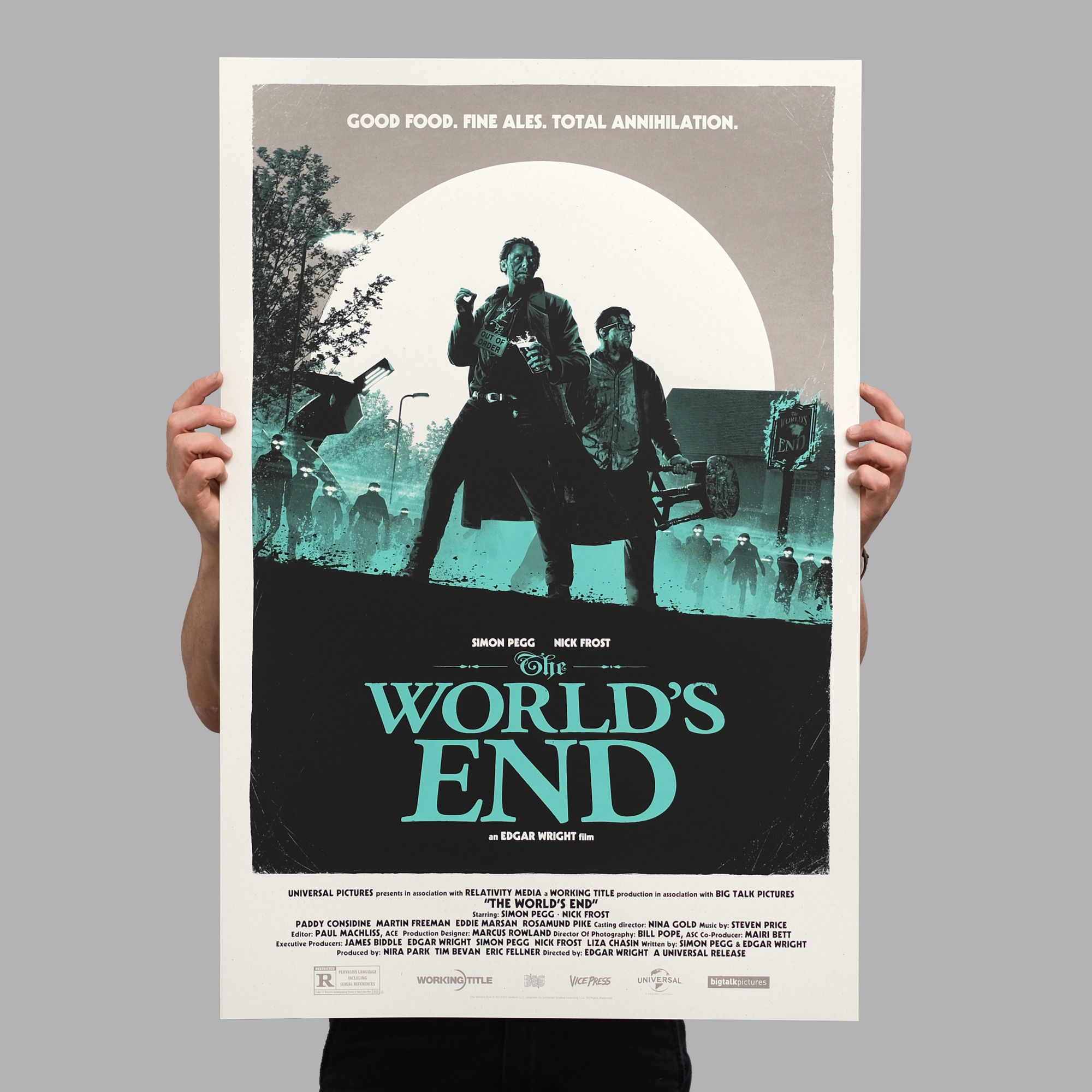 With the third instalment now long since dispensed, we thought it a great time to reflect on the series as a whole. To make this reflection conversational, we contacted James Henshaw of Vice Press to ask him a few questions about the making of these particular prints, about dealing with a film poster licence and managing the expectations of the film's fans, and also about what, as Vice Press, he and Matt have coming up in 2022 and beyond.
White Duck Editions (WDE): Honestly speaking, I think that The World's End is the strongest of the three, artistically speaking. Given that these artworks were created some time apart, do you see any artistic development in the execution of the three works? I'm guessing there is a challenge here, where one wants to make each poster better than the last, and yet they all need to work brilliantly side-by-side?
James Henshaw (JH): I completely agree and I think Matt would, too. It's a subtle change but his art has developed so much. Part of this also comes down to the printing with you guys, too. It helps when the artist and printer understand and can work with each other to get that amazing end product. So it's a synergy of those two. This is probably the first time we have done a series so far spread out. So it will be interesting to see how that works with other artists as and when we work on a project in a similar way.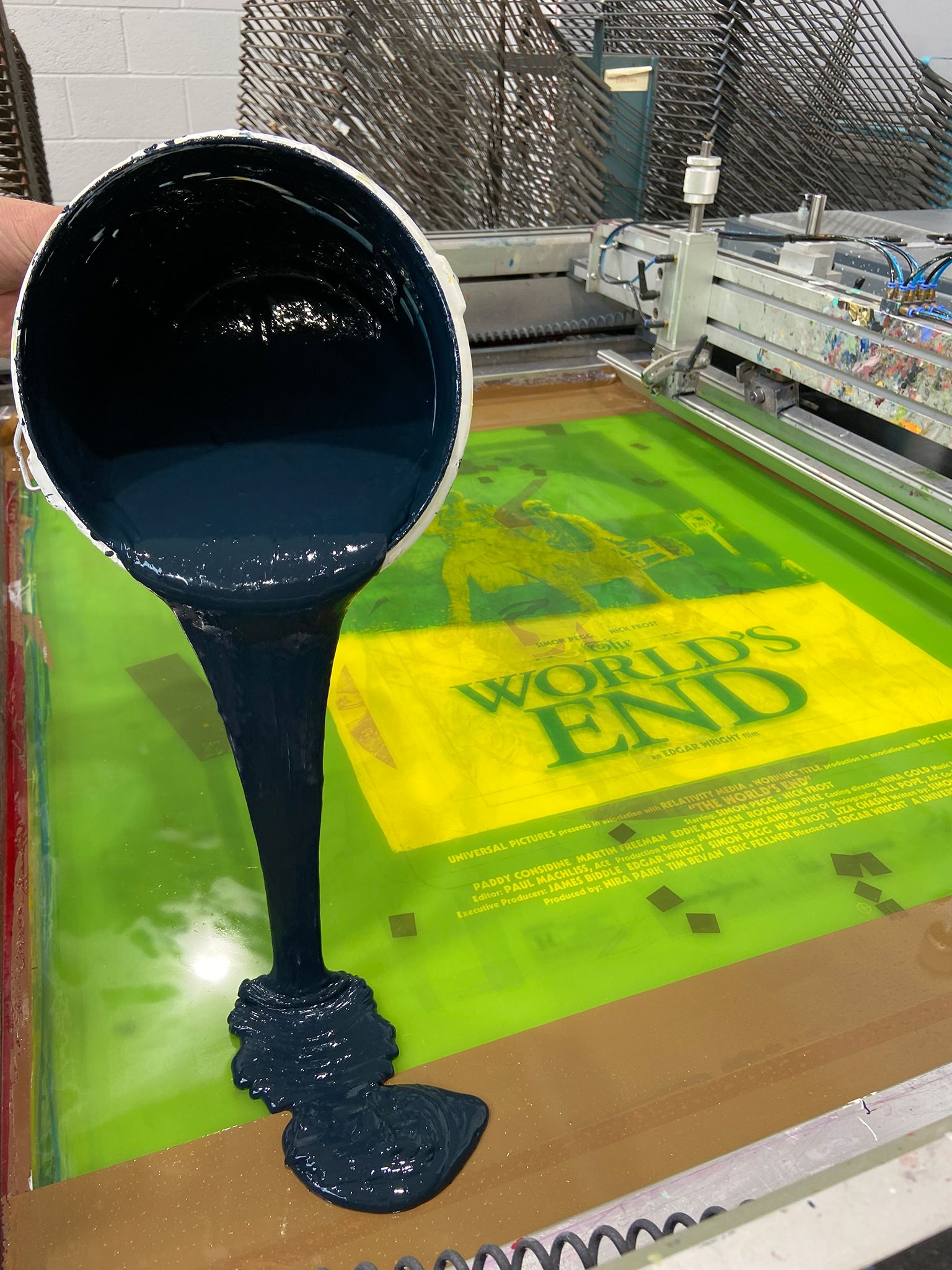 After we finished screenprinting The World's End, it was fascinating for us to bring the previous two prints out of the archive and sit all three side-by-side, rephotographing them in the process. For us, the posters represent a development arc in terms of what we can achieve on the print floor, but the poster artworks also seem to demonstrate a development in the technical prowess of Matt Ferguson as an artist. James addressed this nuanced development in the work, when answering our next question.
WDE: Is there a sweetness in rounding off a print series, releasing the final print and knowing that the work is complete, so to speak?
JH: Oh yes! This one was tough for a couple of reasons, but in the end it was great to finish. Matt originally did all three back when we released Shaun of the Dead. Originally they were more minimal with silhouettes. But he pushed himself to hit the likeness and we went with that. That's really what caused them to be so spread out, the amount of time that went into them. You can see across all three how much tighter Matt's likeness and style gets. But I think that works well as it is kind of similar to the films in terms of how the production gets slicker across the three, too!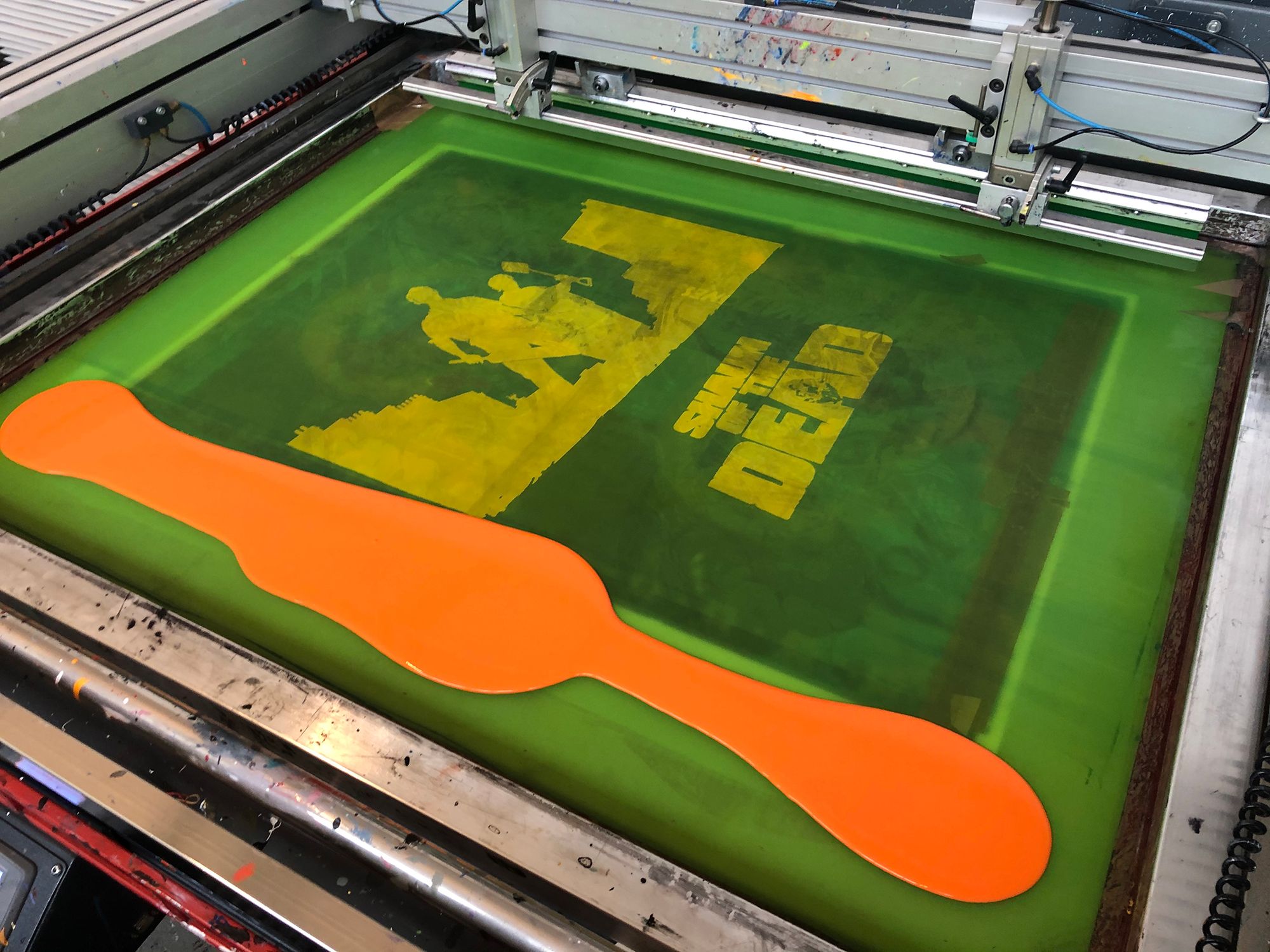 It's interesting to consider that the posters, in their way, track the technical ability and achievement of the director himself. Shaun of the Dead was the breakout success that made stars of Edgar Wright and Simon Pegg, but the film wasn't picked up immediately by a studio, and even then was made on a relatively meagre budget, with fans of Spaced turning out in droves to perform, unpaid, as zombies. The film did wildly well in the box-office, was critically acclaimed, and the trilogy has of course gone on to be revered by fans.
WDE: The Cornetto Trilogy of films has enjoyed insane levels of popularity. Do you think Edgar Wright's films are now firmly cemented in popular cinema, to be loved by fans forever, in the same way that the Indiana Jones series has been adored since the 80's?
JH: In terms of mass appeal, I think it would be hard for anything to elevate itself to the level of Indiana Jones, Star Wars etc, as there is a nostalgia that goes with those films which is helped by the sheer brand awareness. I definitely do think though that the Cornetto trilogy has cemented itself as being cult favourites. In terms of the overall pop culture landscape I would compare it to something like the films of Quentin Tarantino, I think they are getting there and I hope in ten, twenty years time we hold them in as high regard, as nostalgia sets in a bit more, too.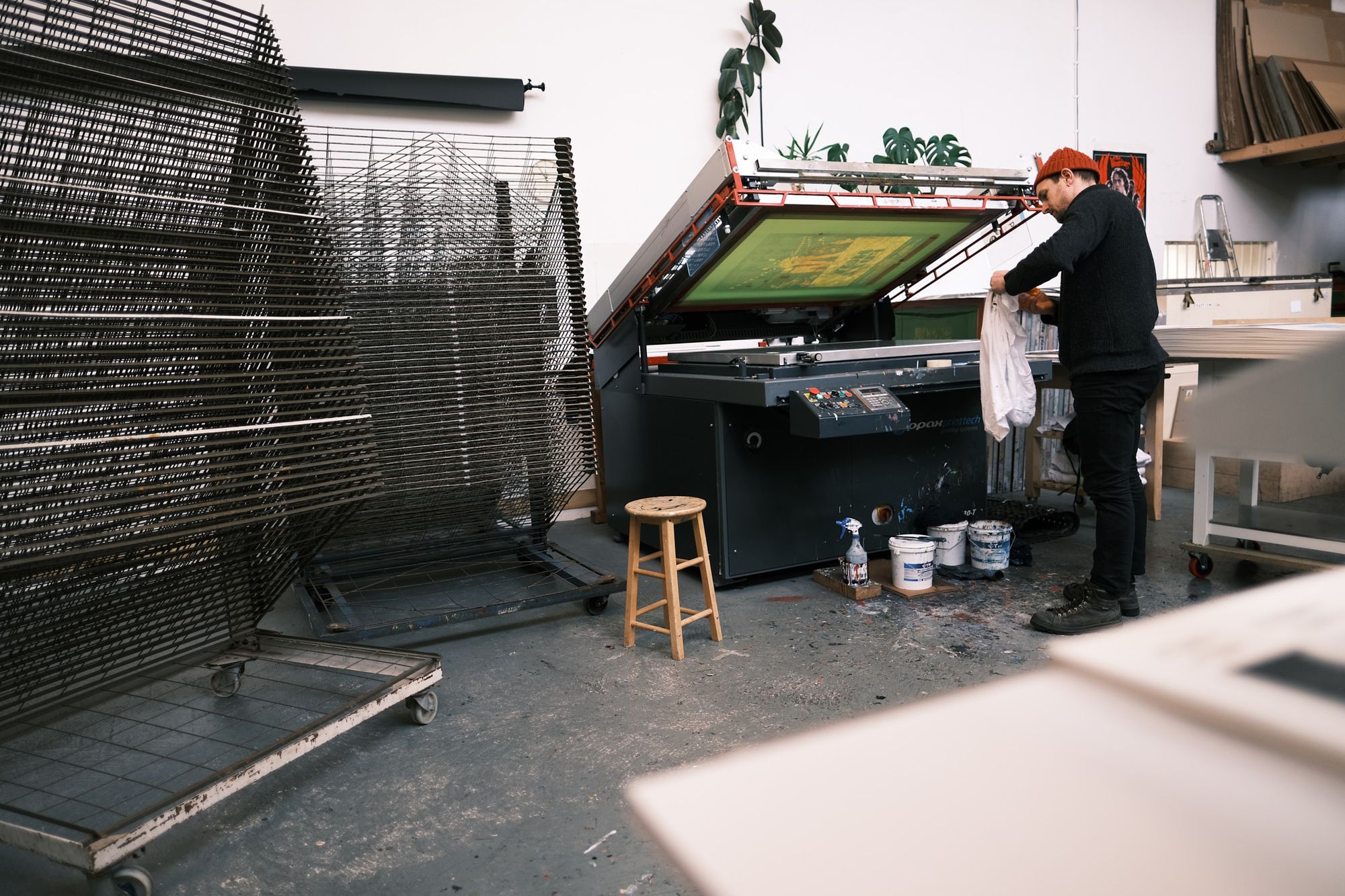 The Cornetto Trilogy certainly has a tangible presence. It exists in the hearts and minds of the fans, and doesn't show any signs of dimming, especially considering that the trilogy's co-creators—Edgar Wright and Simon Pegg—remain such active and respected protagonists in the pop culture scene. While their canon of work ever broadens and grows richer, it will remain the case that all roads lead back to this most coveted trilogy of films.
On the topic of trilogies.
WDE: Having a licence to produce posters for a trilogy of films is obviously exciting. Does this present opportunities from a curation, release, and art creation point of view, that a single poster does not?
JH: Absolutely! There is the opportunity to have fun and release a series that has a singular voice. Prints that work well individually and as a set. This is something we have tried to do with our Cornetto releases. But we have to understand they also have their own stories. There are elements across each film that are consistent and pop up across all three, which really helps and is fun to play on. However, it is also fun to produce prints that are very much stand alone. And this is something we hope to do, too!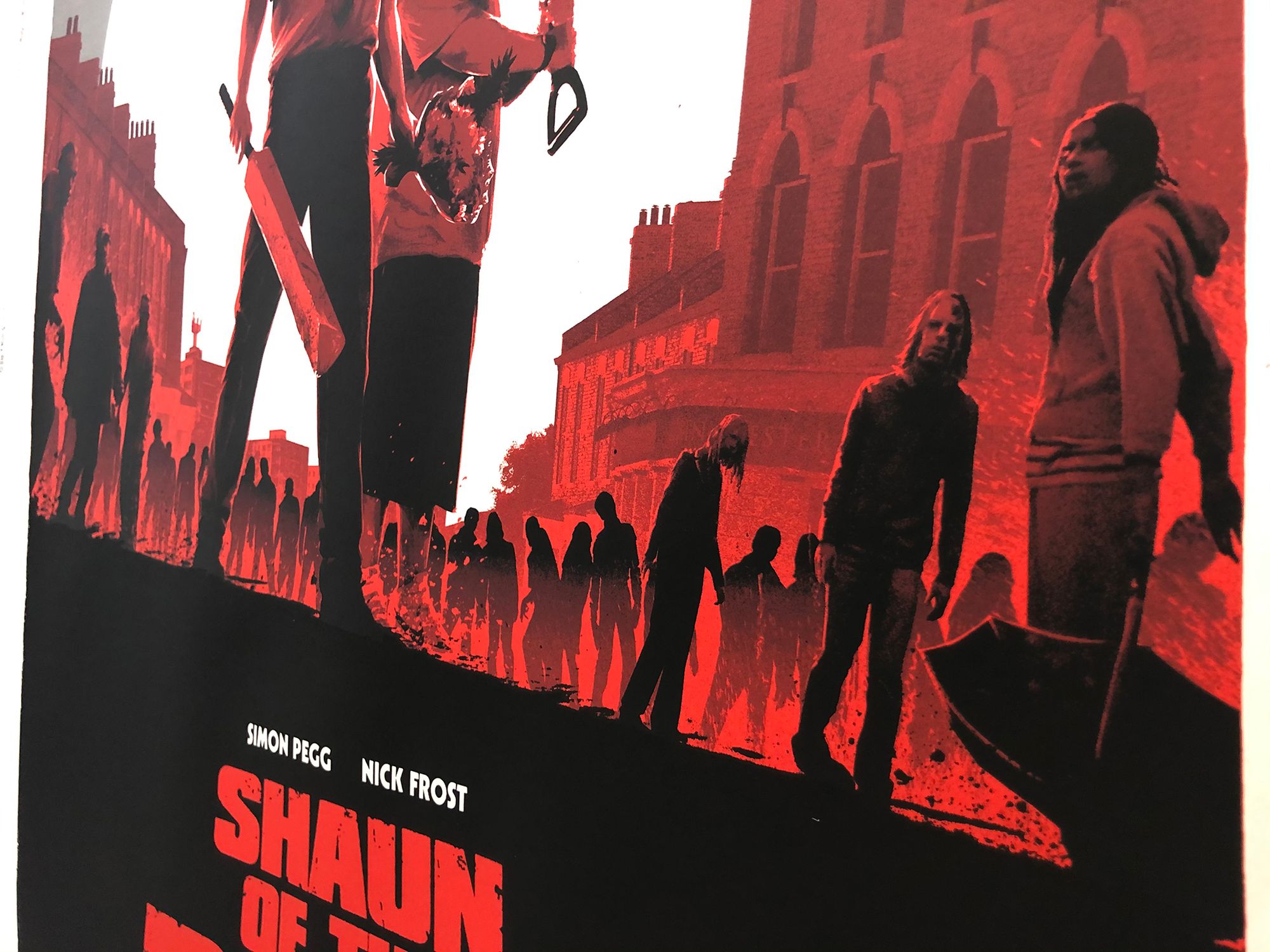 WDE: Okay, so following on from that, how conscious are you, when creating a series of prints, of the fans' expectations? Presumably you're hoping for people to buy all three prints. Does that add any pressure with each instalment to really deliver?
JH: With each release we try to bear in mind that some folks might not be a fan of all three films, or that one film might be someone's favourite, so there is going to be variation across each release as to who buys what. Some folks will buy the full set as they love the films, or are completionists and like the thought of having all three. Some might only buy one or two. This does make it difficult deciding edition sizes, as you want to make sure as many people as possible can get the print they want, but you don't hugely undersell another as a result. On the other hand, you don't want someone to be disappointed in one of the posters, and let the series down. However, I think part of the solution to that is having a good understanding, as a fan, of each film, and taking it from there.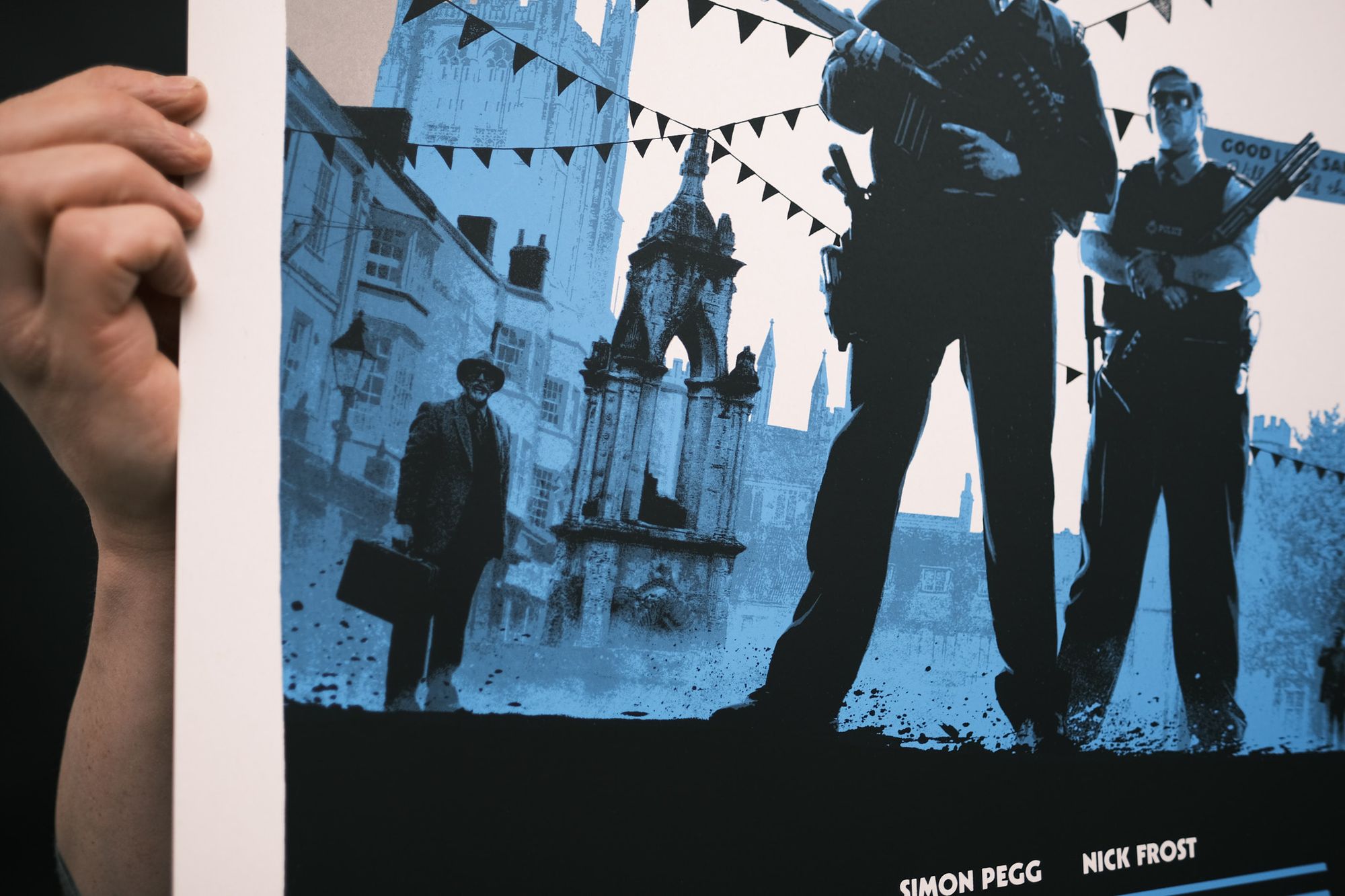 It's an interesting point of view, that in the art creation and overall curation there exists an element of necessity that the work comes from the standpoint of being a fan of the material. There must be a highly rewarding balance to strike, where art is created and delivered which appeases the needs of the fans and does something wholly new with the material.
WDE: Speaking of fans' expectations, how do you decide which elements from the films go into the posters? Is it important to make sure that key touchstones make it in? Shaun's name-badge, for example.
JH: In terms of fans, you have to think about what elements resonate with them, while also trying to be original. So absolutely. There are key scenes that folks like that you can look to, but that might not work across a series. We did have one idea with an artist for a set of prints that played on a couple of elements in two of the films, but the third just felt forced taking it down that route, so we ditched that. The other thing is trying to avoid tropes. We had a release with Patrick Connan that included the pint glasses, and we were conscious with that to make them look as good as possible, so as not to tip too far over into that (obvious trope) territory. I think he pulled it off really well!
It's an answer that perfectly summarises this balancing act. There is a narrowness, perhaps, created by the weight of expectation tipping against an excitement for experiencing something brand new. How, in an original artwork for a known film, does an artist really deliver on both counts?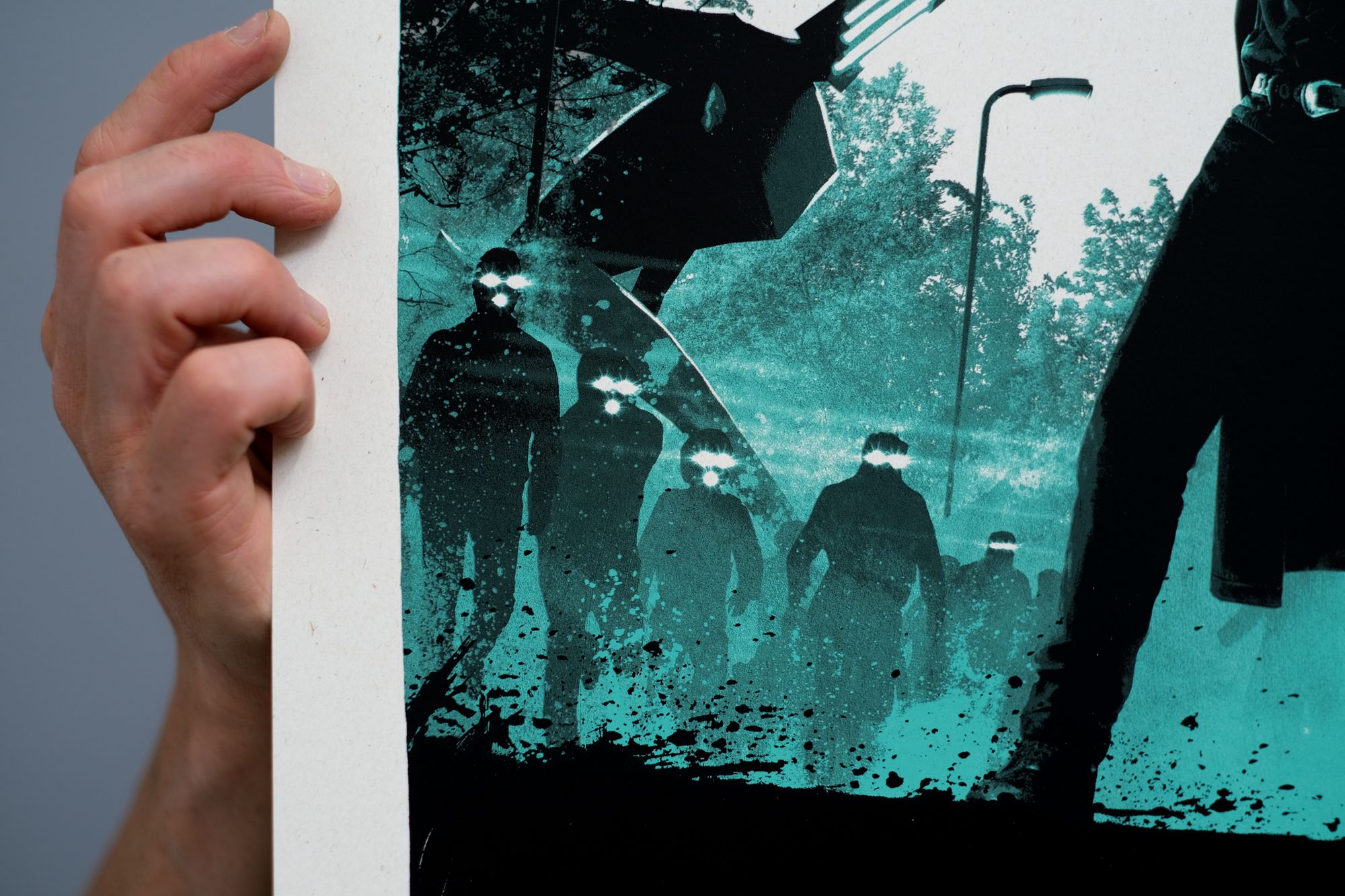 This is arguably the challenge for any alternative movie poster artist, when creating any new work. How to make the known feel brand new? How to cause a fan to feel a fresh thrill of excitement?
Rightly a challenge for one poster, perhaps more so for three, and yet the trilogy itself—now complete, in the case of Matt Ferguson's Three Flavours Cornetto trilogy —presents a single experience, a single impulse of excitement, greater than the sum of its parts.
Before signing off, we aimed one last question at James, about future Vice Press projects.
WDE: Do you have any other print series'—trilogies or otherwise—planned? If not, what would be your dream series of films to create a set of posters for? (And shall we make that happen?)
JH: We do have one more Cornetto Trilogy set. But we may delay that a little while to give space. We are looking to release another Back to the Future series and are looking at artists to do that. Bella Grace, Karl Fitzgerald and Florey will also be finishing up their series of Jurassic Park prints! That's what we have developing actively but we will certainly have more in the works. Personally, I would also love to do a full run of Jaws prints! While the series is definitely one of diminishing returns, they are all fun in their own right.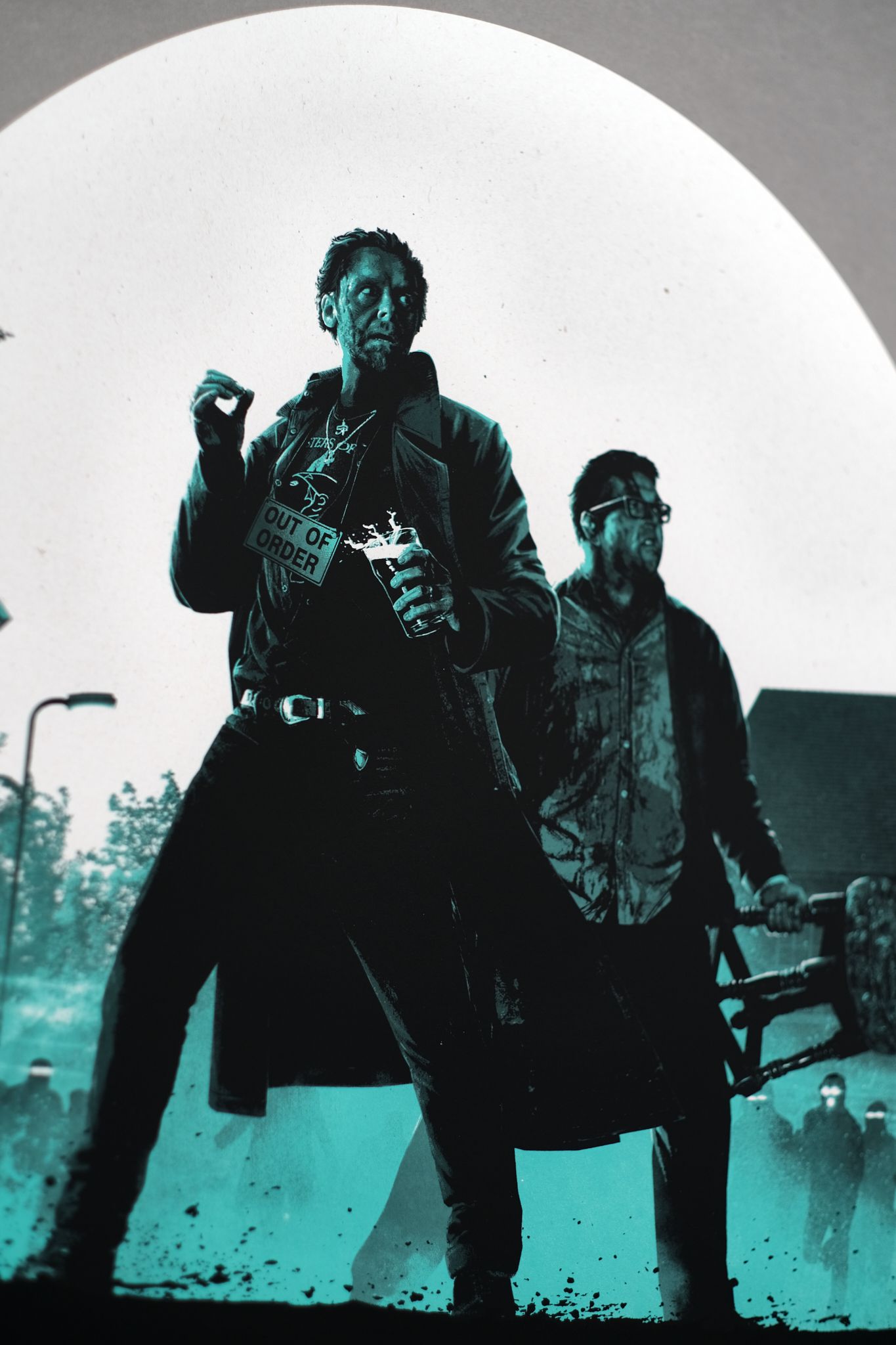 We admire the output of Vice Press greatly, and it sounds like there are some fantastic posters up their sleeve for 2022. Thanks to James for taking the time to answer our questions, and best of luck to the gallery for a great year ahead.
---
A force to be reckoned with in the alt. movie poster scene, Vice Press are well worth checking out. You can visit their online gallery here, their Instagram page here, and they also run an excellent show on YouTube called the Vice Press Open Channel.
Join the newsletter to receive the latest updates in your inbox.