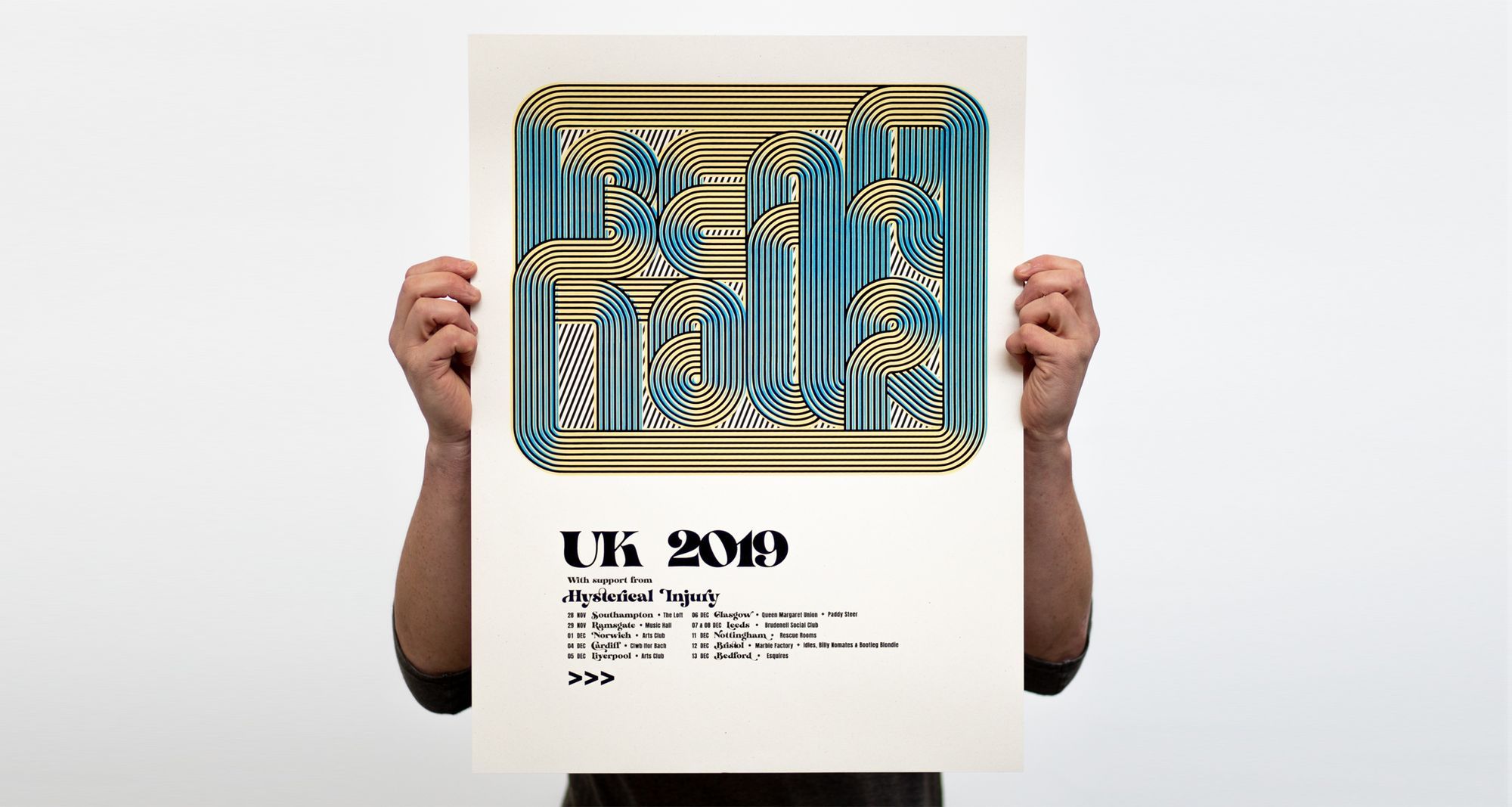 BEAK> UK tour 2019 posters, designed and screen printed in-house at White Duck Editions.
BEAK>'s tour kicks off TONIGHT in Southampton, before running through 11 dates until December 13th. This includes a double-whammy 'BEAKender' in Leeds on the 7th & 8th, as well as what promises to be a memorable Bristol outing, where they'll be playing their 'GIVE A SHIT XMAS homeless benefit gig'.

If you've not yet picked up tickets to a BEAK> concert near you, make sure you go do that thing.

We're big fans of the band and approached them a couple of months ago to propose designing and printing a poster for their then-upcoming tour. The result is this wonderful coming together of typography and print. Thank you, BEAK>, for the opportunity, and best of luck with the tour!

This is an 18"x24" edition of 200, printed in 4 colours onto 285gsm speckled Woodstock Betulla paper. There are two blacks inks in the print, one of which has a super high-gloss enamel finish.

Editions 1-100 are available from the merch stalls on tour, and editions 101-200 are available now from the White Duck Editions shop.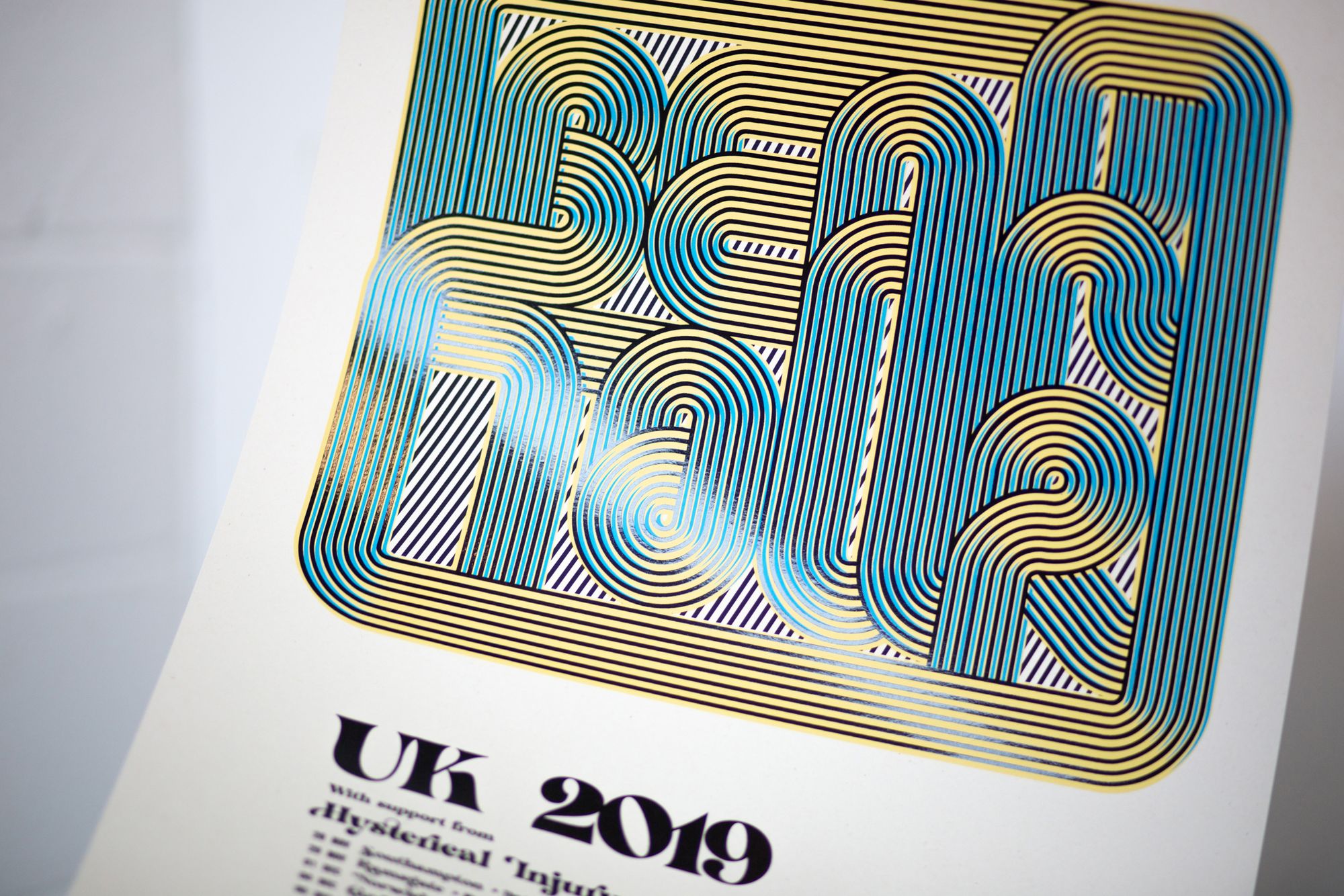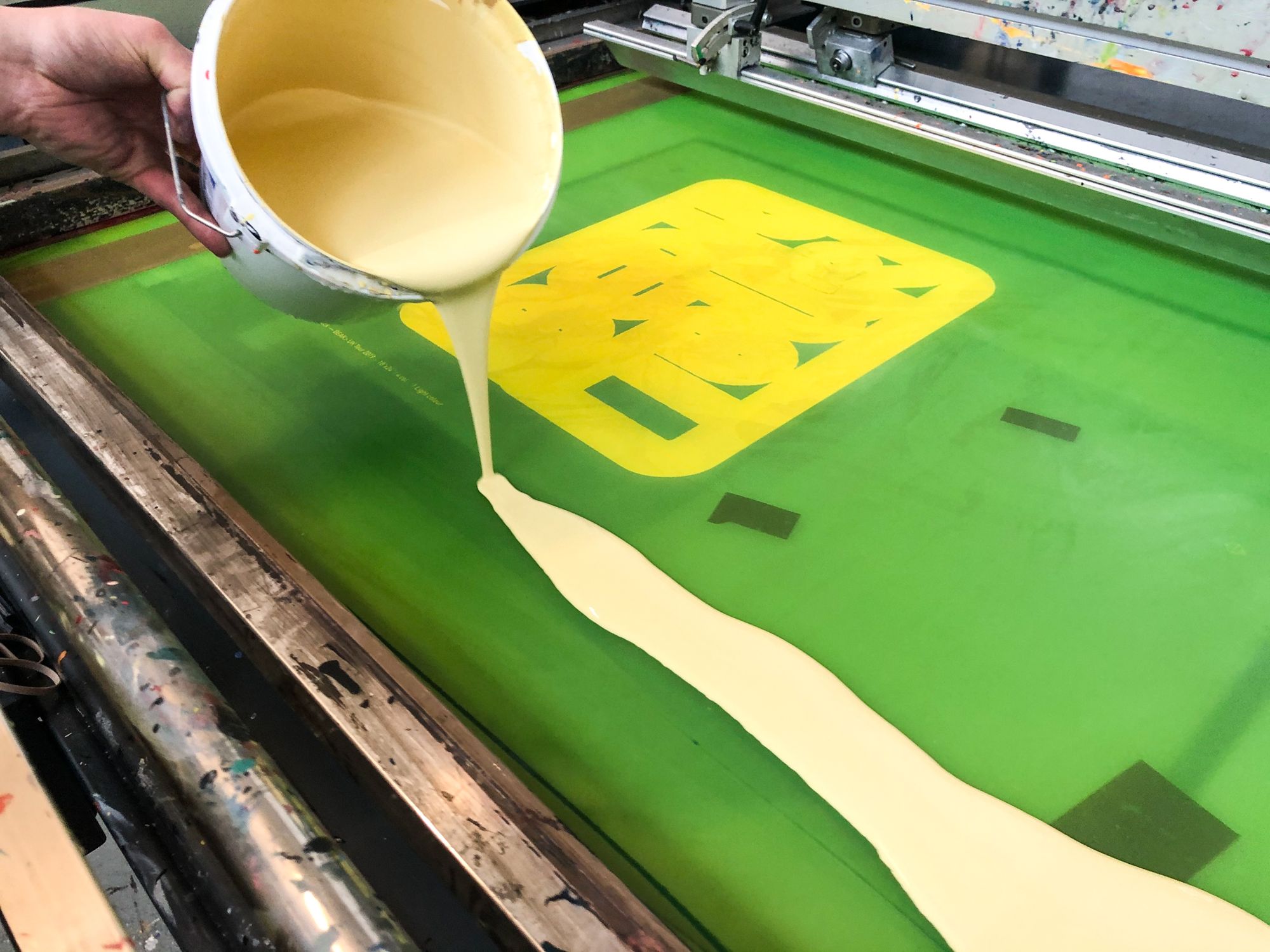 Join the newsletter to receive the latest updates in your inbox.