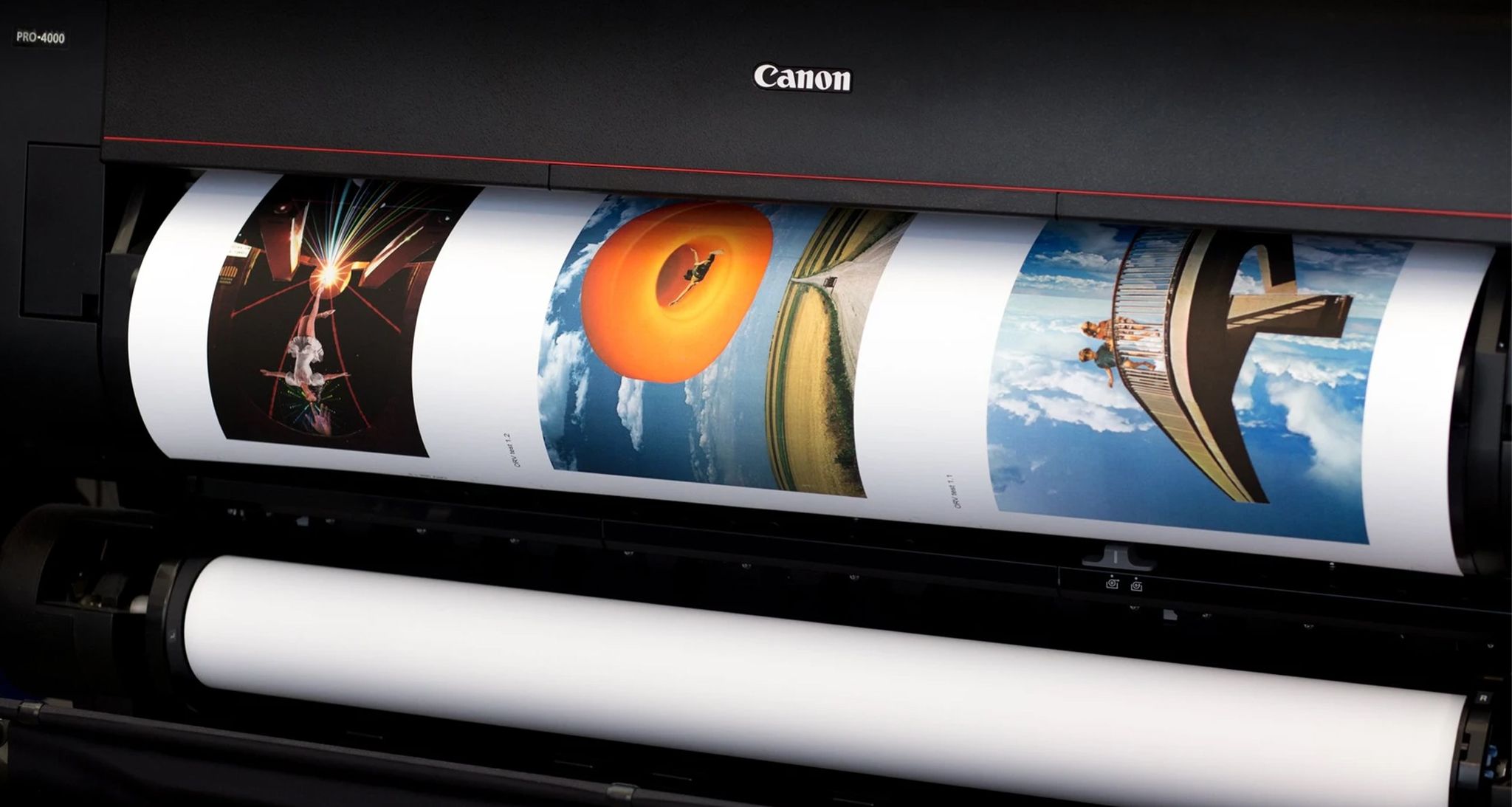 Giclée: digital fine art printing at its best.
Giclée is a term coined by the late, great, technical print innovator, Jack Duganne. The word came into being in 1991, and its meaning is a fine art digital print made on an inkjet printer. This process steps in when screen print is not suitable, which can be the case for a whole host of technical or aesthetic reasons.
Giclée print technology has no doubt come a long way in 30 years, and today the print acuity and archival quality achievable with the medium is quite astounding.
We spent two years researching the right equipment to bring into the White Duck studio, certain that our digital print output needed to stand shoulder-to-shoulder with our screenprint work. After exhaustive print trials, we installed the Canon image_PROGRAF PRO-4000, and have not looked back. The print quality and fluidity of the process is overwhelming, and the integration with our screen print practice is sublime.
We have since installed the 4000's little sister — the PRO-1000 — and will be installing a second 44" machine, later this year.
Both Canon printers use a set of 12 Lucia Pro inks, which is a high longevity pigment ink system and runs a 44" roll, which means we can print up to A0 and beyond, and at any length.
Without a doubt, our giclée printing benefits from the same meticulous attention to detail that we give our screenprint, and the opportunities for producing outstanding print is broadened by the dual output of our studio. We offer editioning that combines processes, where giclée prints can be embellished with screen print specific finishes.
In this way, digital printing is a fresh start, rather than the end, for our beloved traditional techniques.
To talk about your next giclée print, drop us a line: hello@whiteduckeditions.net
You can also find out more in our FAQ
• • •
Join the newsletter to receive the latest updates in your inbox.