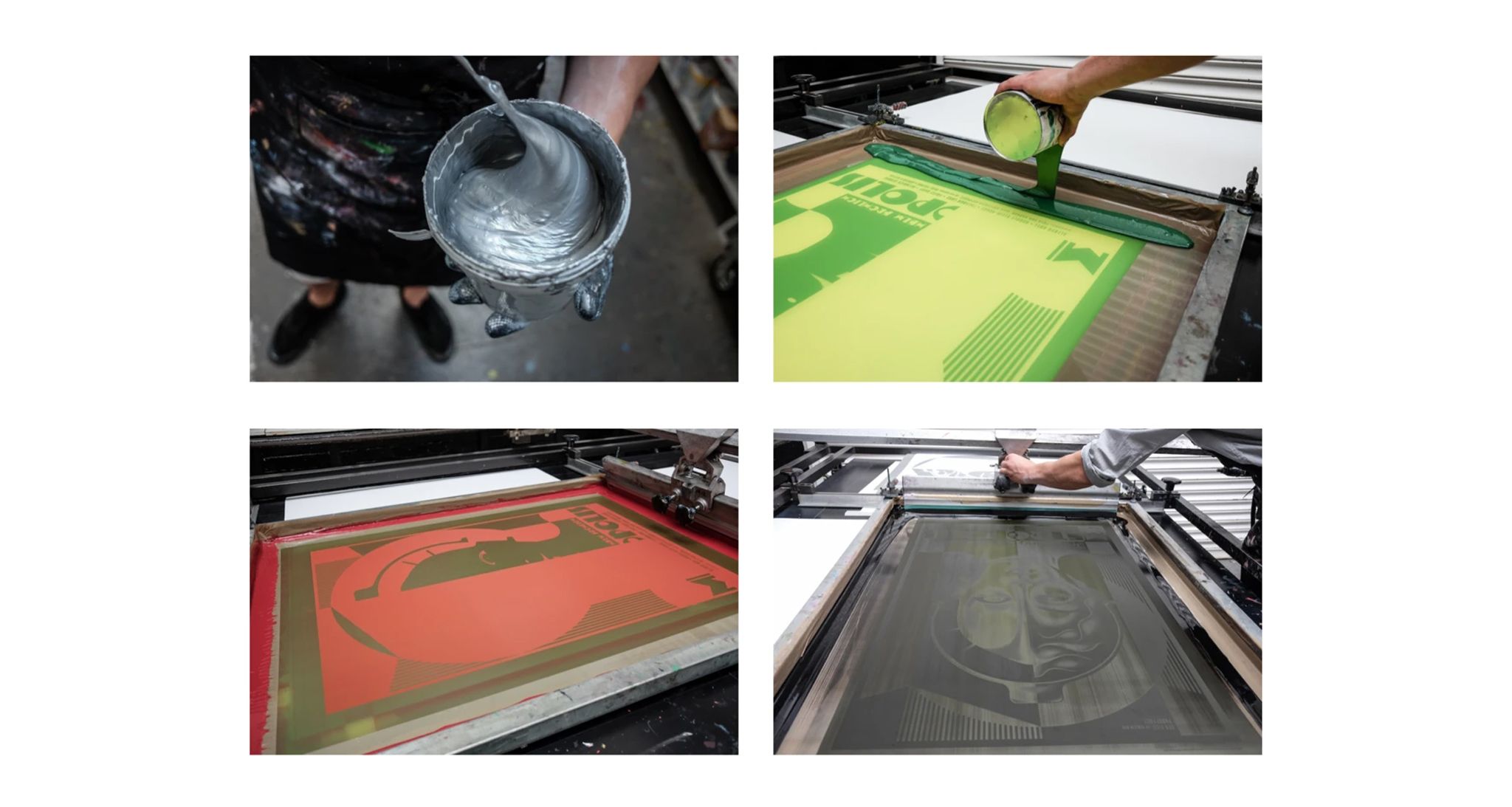 Screen print: how and why we do.
Screen printing is the exceptionally versatile process of using a rubber squeegee to pass ink through a mesh stencil onto paper. There are innumerable ways in which screen print can be utilised, both commercially and artistically, and practitioners have been using this enduring print technique since the start of the last century.
At White Duck we are screen print specialists, and we spend our time in the print studio making fantastic posters and beautiful art editions.
We are experts in the use of water-based inks, and we pride ourselves on the exacting execution of our craft. Whether it's a large wash of solid colour or the delicate interplay of subtle translucent inks, our expertise and understanding of the process produces outstanding screen print as a matter of course.
Screen print is unique in its reproductive nature, insomuch as the process is interpretive, and the print result is anything but a facsimile of the original work. While a screen print needs to be accurate to the artist's wishes, there is great scope within the process to generate something new and vividly appreciable.
Because of this, we see the artist/printer relationship as integral to our studio proceedure, and the pre-press work we put in with our clients is key to the success of any worthy screen print edition. Our aim, through often lengthy conversation with the artist or gallery, is always to become clear on how the final print will do two things: enrich the original artwork in some tangible way & become an artwork in its own right.
This job of creating a screen print extends way beyond just the passing of ink through a mesh. The entire process is highly in-depth and hands-on, not to mention a little emotionally involved at times. It's a process full of difficulty and challenge, but the result is always rewarding, is always captivating, and is always worth the effort.
Our clients recognise the work involved, and so do their customers, hence screen print carrying a certain magic and desireability.
It's a print method that won't go away — and, much like the prints we produce at White Duck, screen print is an art form set to stand the test of time.
To talk about your next screen print edition, drop us a line: hello@whiteduckeditions.net
You can also find out more in our FAQ
• • •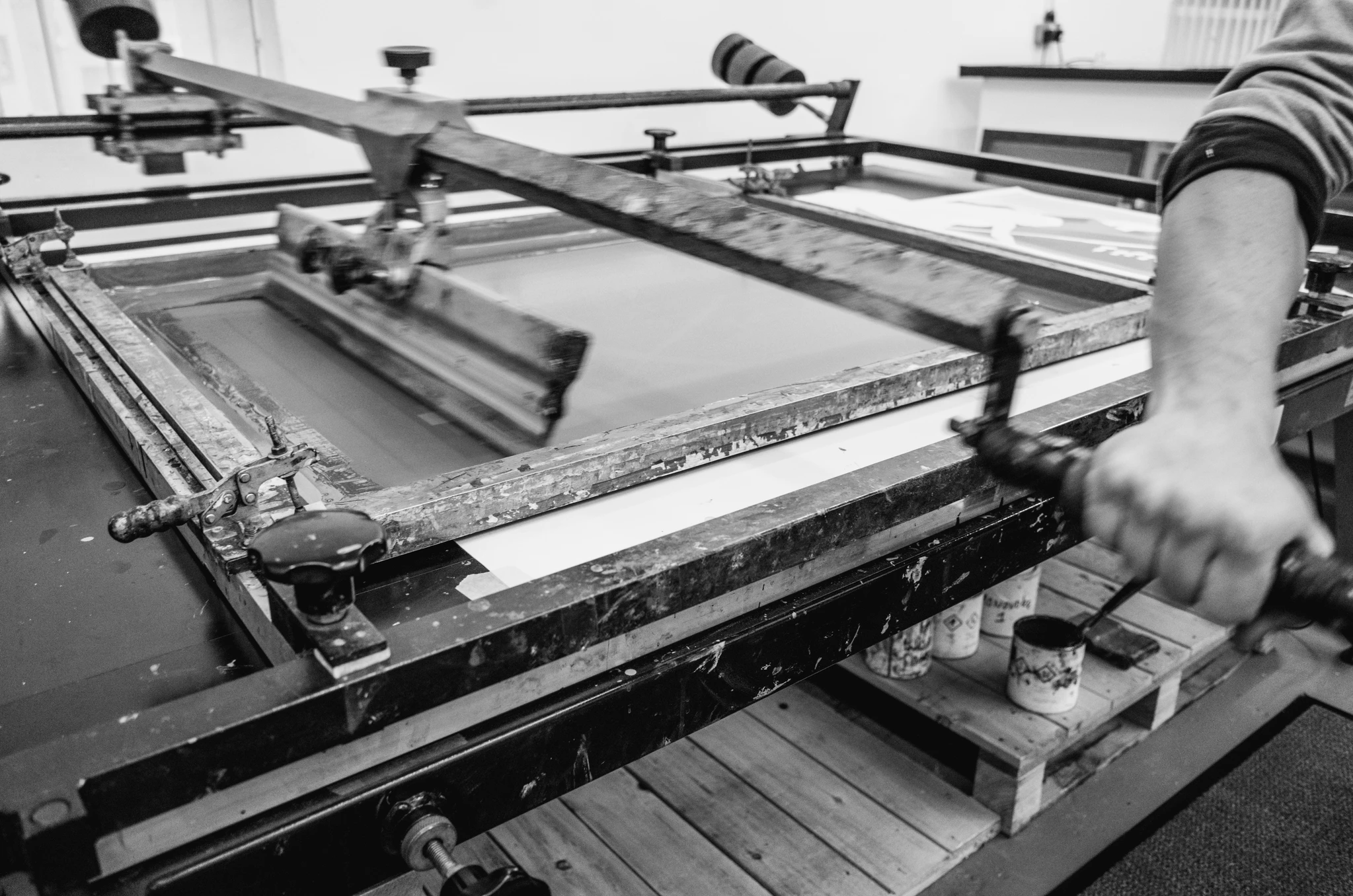 Join the newsletter to receive the latest updates in your inbox.