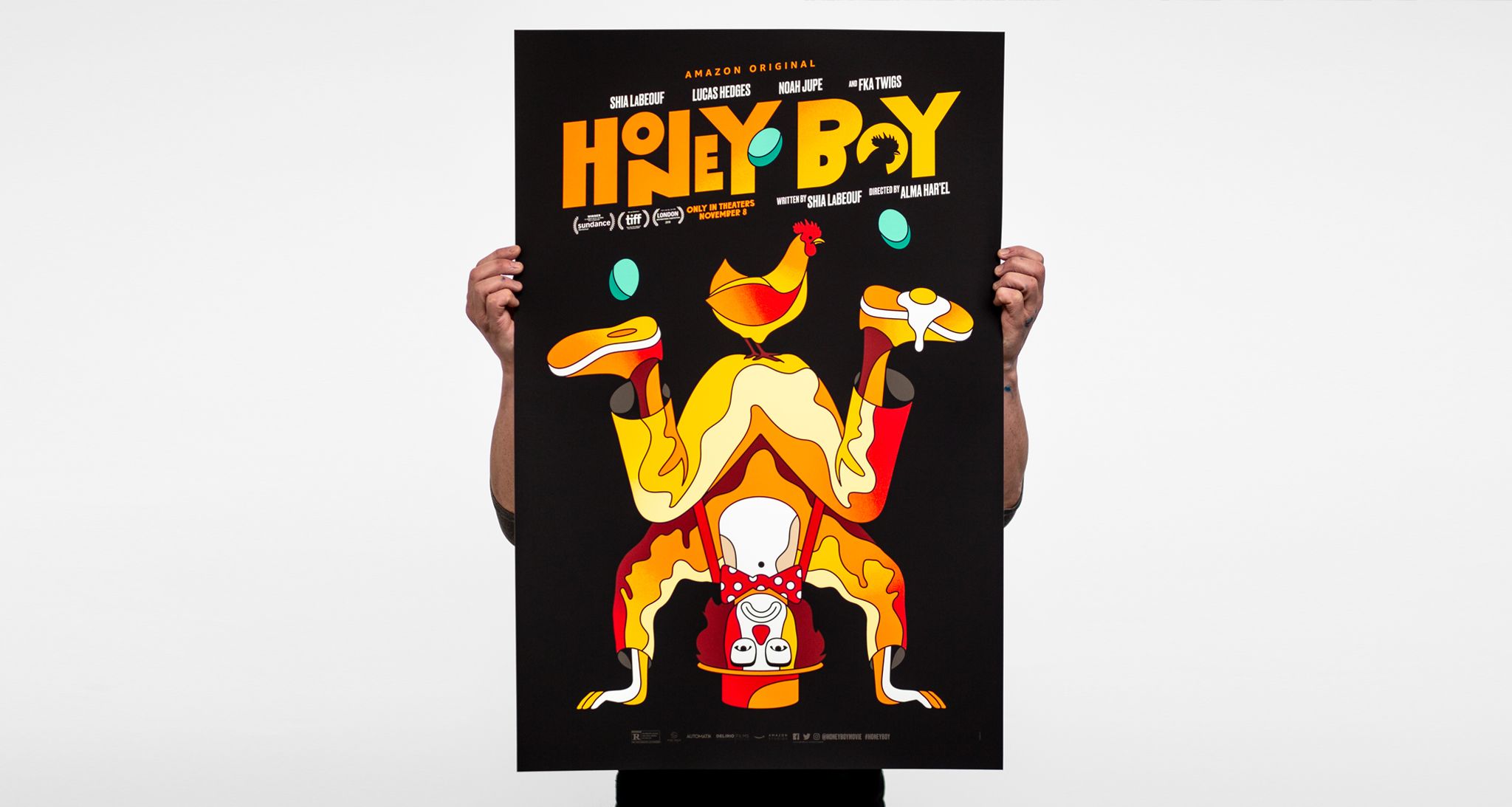 'Honey Boy' commemoratory edition by La boca for Amazon Studios & Honey boy movie.
Following on from 'Blow the Man Down', proudly shown off last week, 'Honey Boy' is the second screenprint edition we've been working on for La Boca. And, as with the earlier edition, this poster was officially commissioned by Amazon Studios for the film's cast and production crew.

'Honey Boy' was directed by Alma Harel , written by Shia LaBeouf, and saw its US release on November 8th. Rave reviews aplenty. We're on hot coals for it to air in the UK!

This was a lovely screen print to produce. We worked on colours in the first instance, once again having Richard from La Boca come visit us to sign off, then moved on to editioning. The colours are super punchy and beautifully balanced. The black solid. The details fine and artwork sublime.

Yeah, we love this one.

'Honey Boy' is a 24"x36" edition of 50, printed in 11 colours onto 300gsm Gmund Bauhaus Dessau Paper.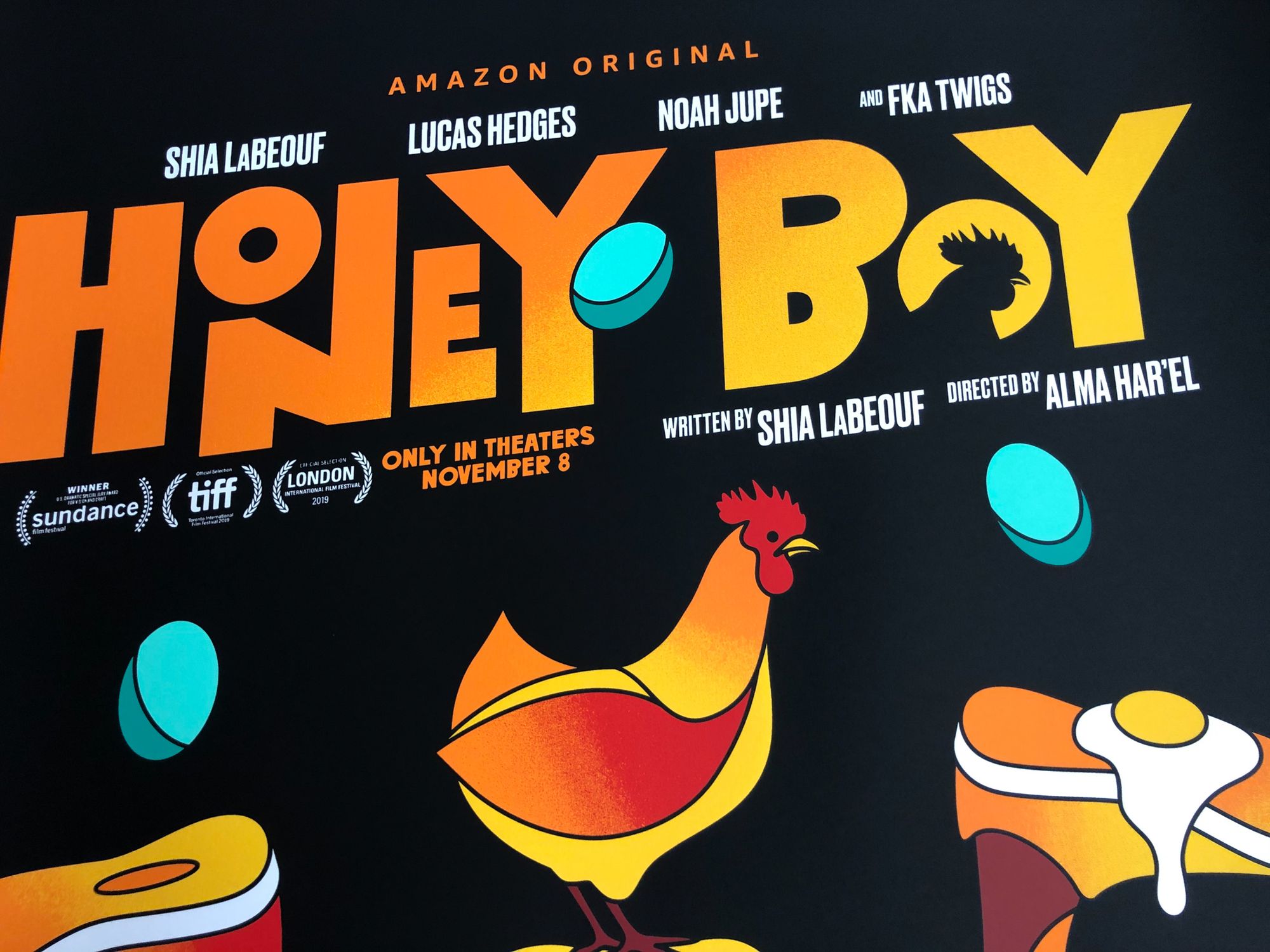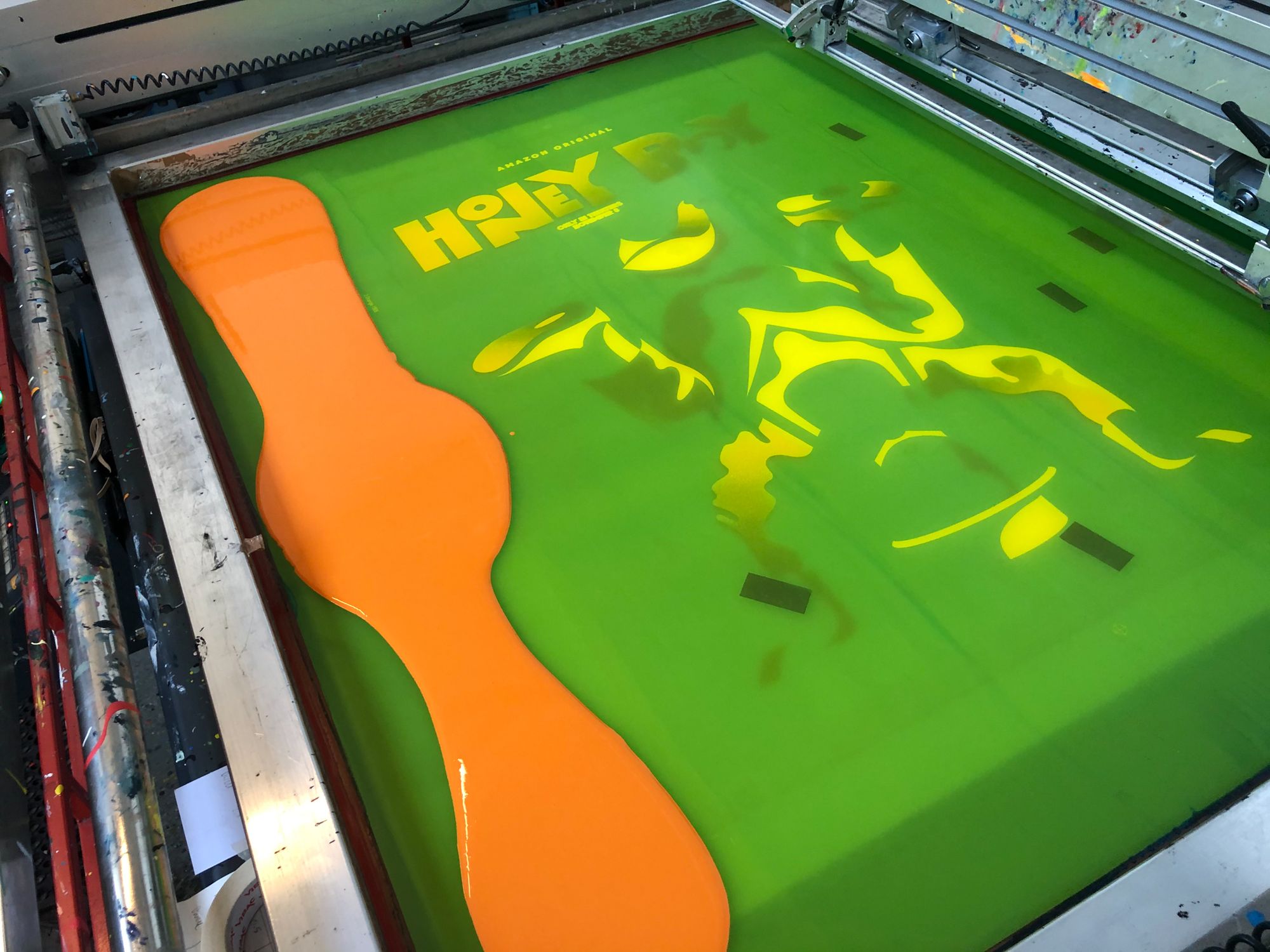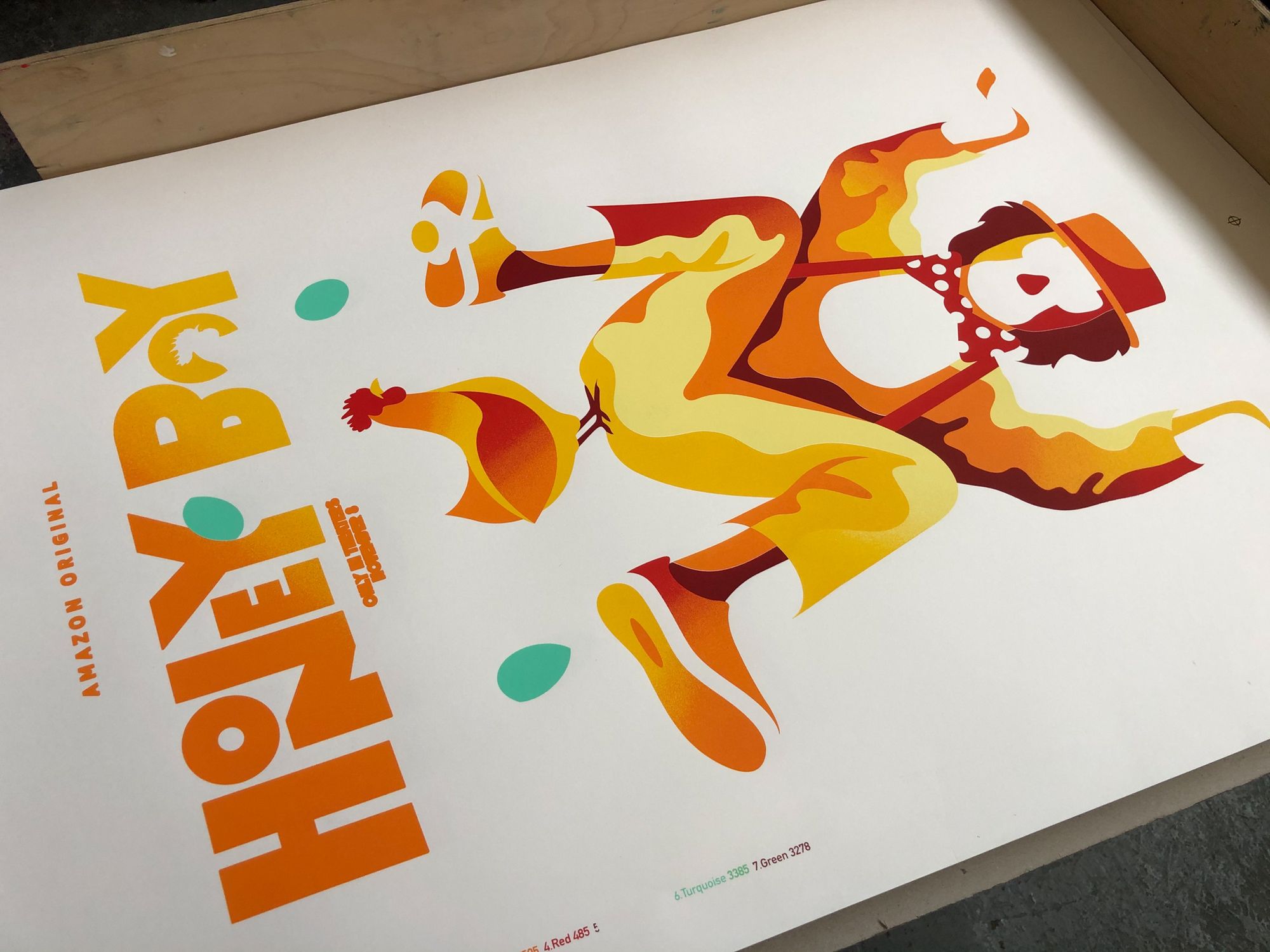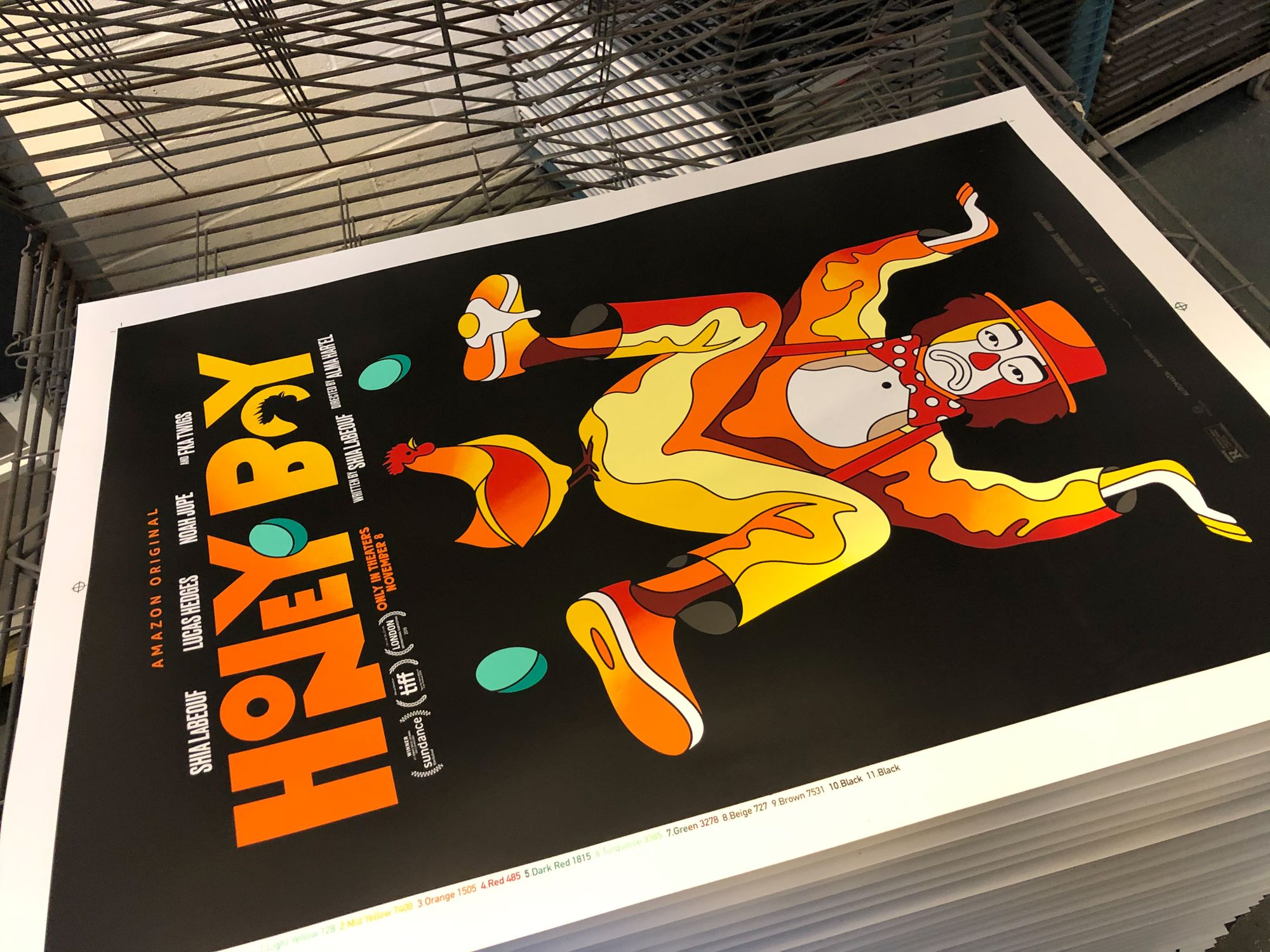 Join the newsletter to receive the latest updates in your inbox.