'Propagation' is a new art print by Choo, commissioned and released by Black Dragon Press.

This was a really fun screen print to work on. We had a good conversation with the artist and gallery about how to create the artwork specifically for screen print, and then Choo came back with a very beautifully layered piece that uses the interaction of translucencies throughout.

The challenge in print was to replicate the artwork on a black stock. Any printers out there will appreciate that translucent inks quickly disappear into black paper, and so the under-basing needed to have its wits about it.

It's an exquisite little print, and really enjoyable to work with Choo and Black Dragon Press on bringing this one to life.

'Propagation' was screen printed in an 18"x13" edition of 45, in 5 colours onto 330gsm Black Plike paper.

Go visit Black Dragon Press for details. This print becomes available TODAY at 5 pm UK time.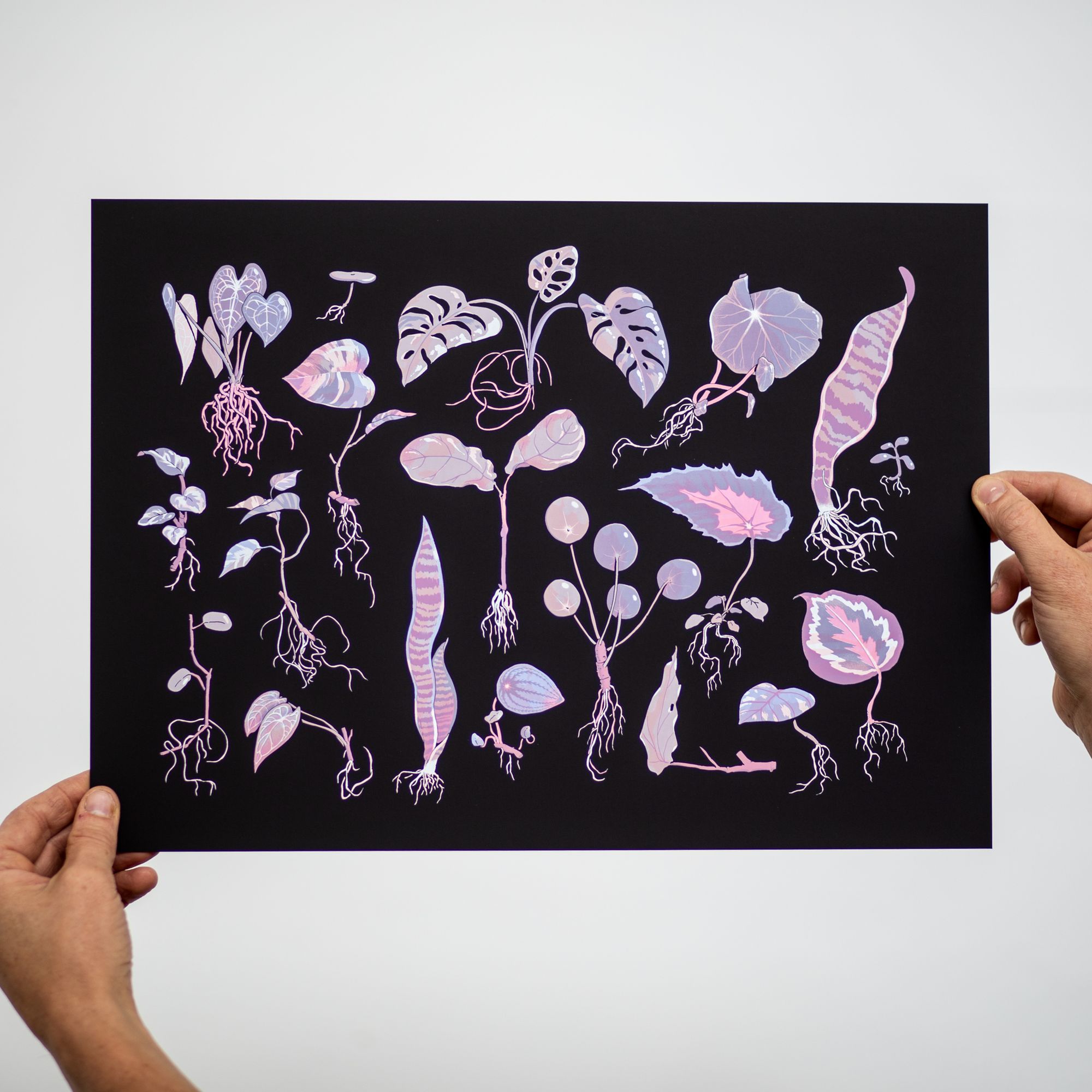 Join the newsletter to receive the latest updates in your inbox.