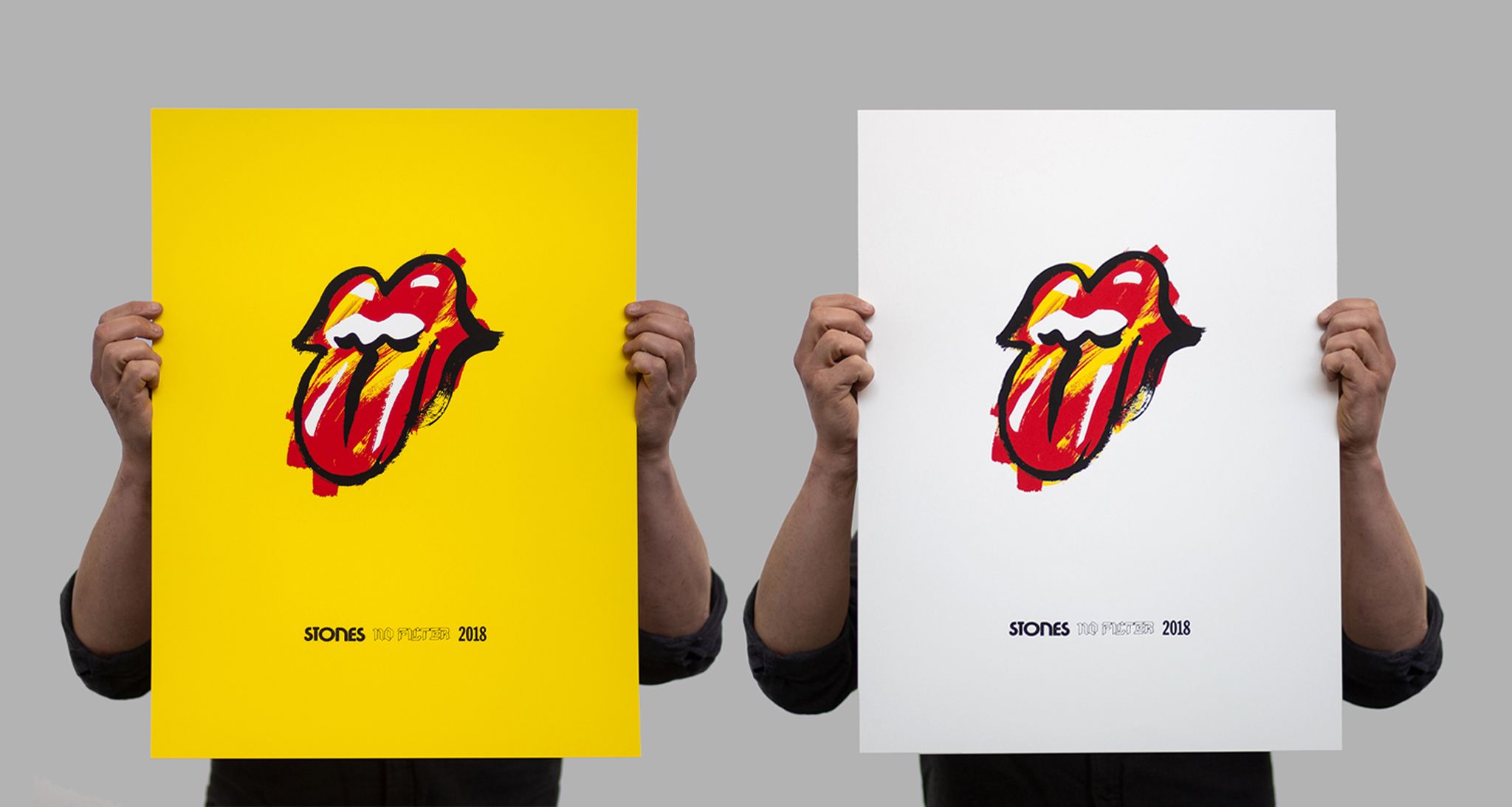 The Roling Stones No Filter art editions.
The Rolling Stones are set to embark tomorrow on their first UK tour in 5 years. No Filter is the name of the tour, the visual branding for which is instantly identifiable by the iconic lips & tongue logo in classic yellow and red.

It's not every day that one gets to print for the biggest of our great British rock bands, so you can imagine how thrilled we were to screen print these limited editions at the White Duck Editions studio.

The edition was split into white and yellow variants, each screen printed in three colours onto sumptuous Somerset Satin paper at 18"x24". These exclusive prints then left our studio and headed directly to the band for signing.

It's only Rock 'N' Roll (But I like it)!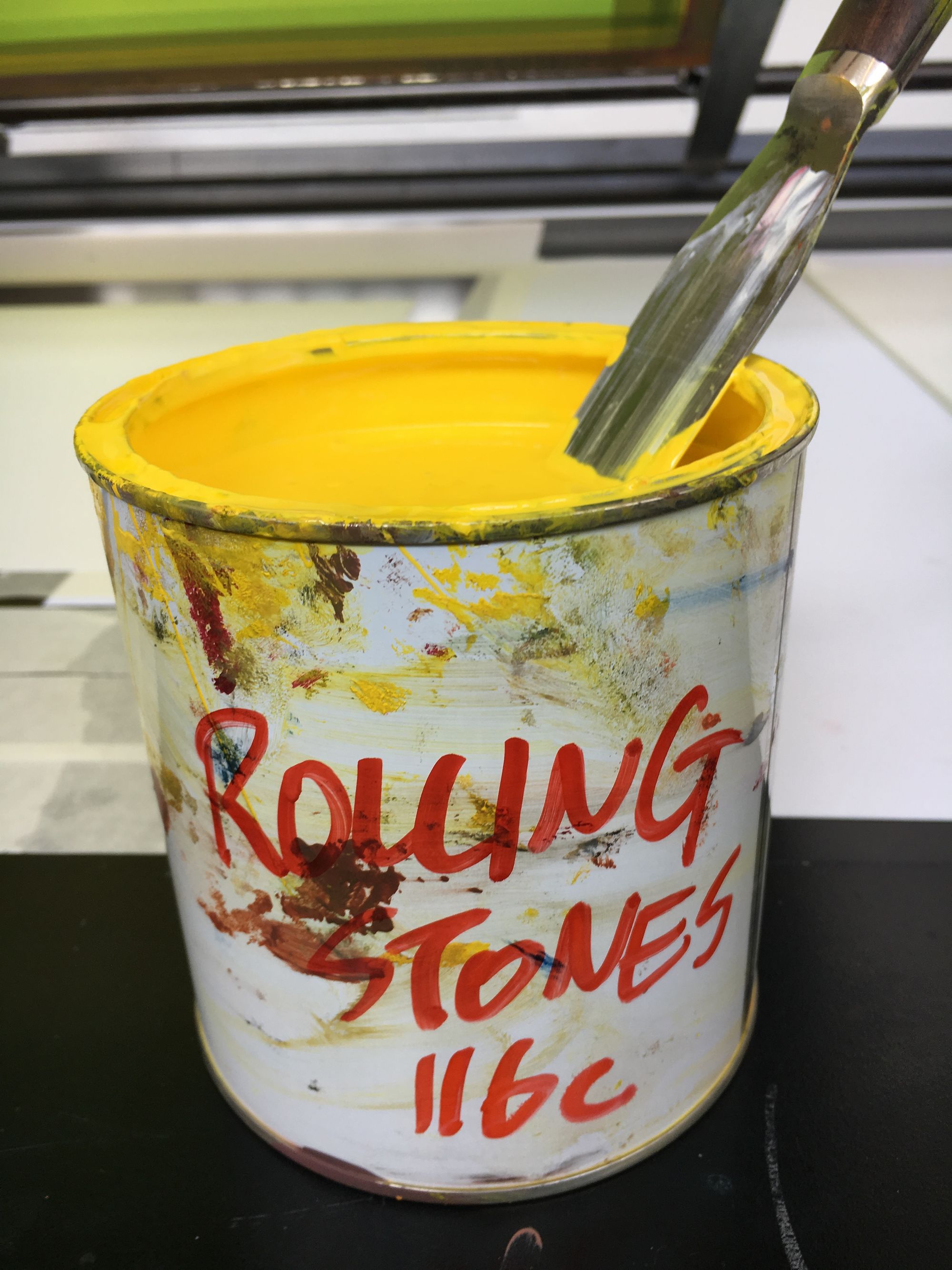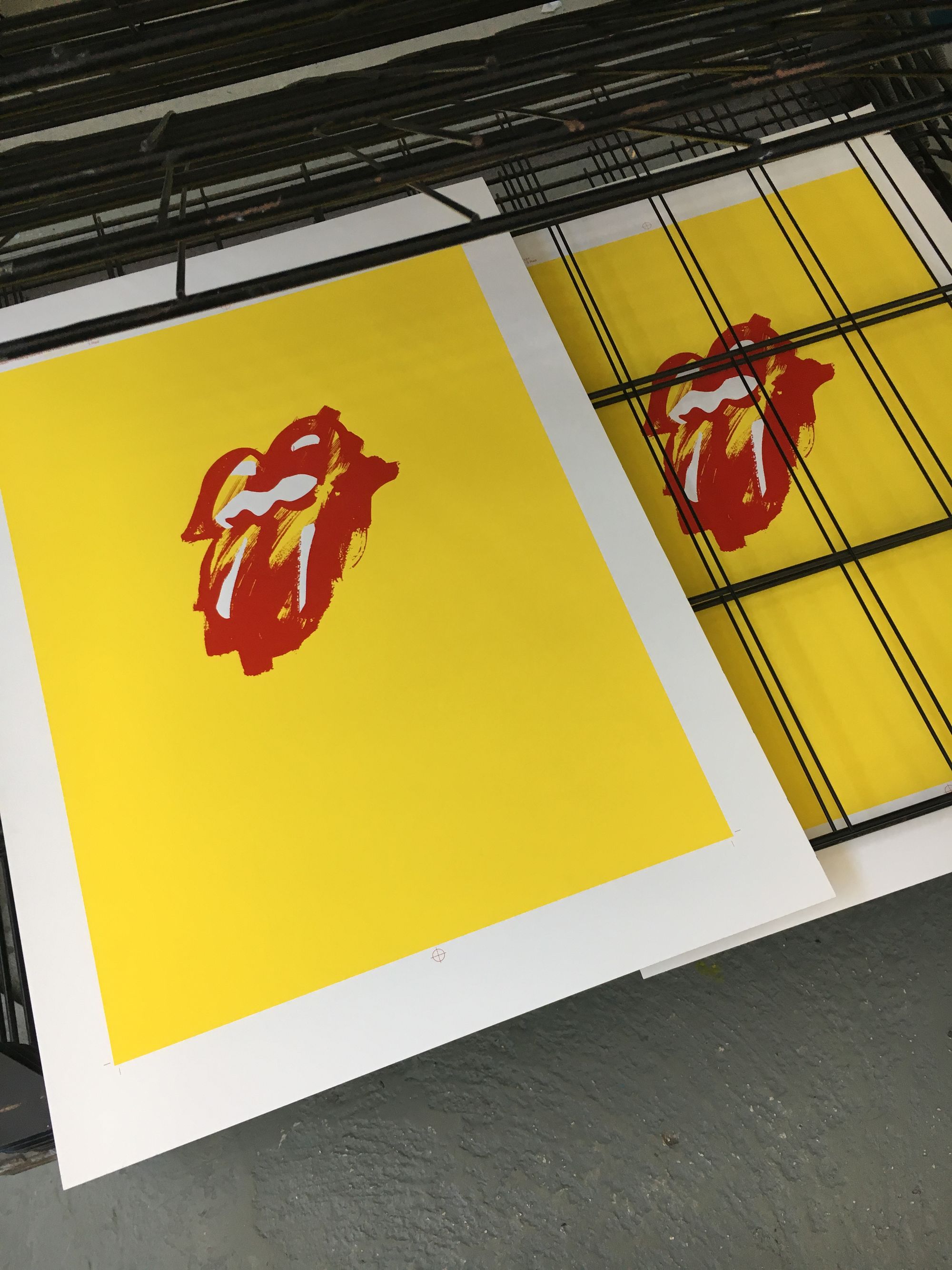 Join the newsletter to receive the latest updates in your inbox.